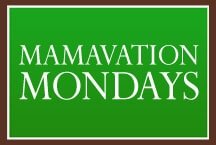 Can you believe that we are half way through February? Spring will be here before we know it! Now is the time to start planning our home gardens. The sistas with green thumbs have a handle on what needs to be done. However, there are many of us who need plenty of direction when it comes to starting our gardens. This week we will talk gardening with the wonderful Angela England.
Special Guest: Angela England
Angela England is a true renaissance woman. She pursued a double major in Music Education and Theatre Arts from the University of Southeastern Oklahoma. Angela then went on to obtain certifications in massage therapy, childbirth education, labor support doula work, and herbalism. Her love of learning and homesteading shines through on her site Untrained Housewife.
Angela and her husband are raising their five children, while homesteading on less than a half acre of land. They raise dairy and meat goats, chickens for eggs and free-range poultry, as well as agarden for fresh fruits and vegetables; all in their backyard! It is no wonder that she is our go to garden expert.
Angela is also the editor-in-chief of Blissfully Domestic, a premiere online magazine for women. She has written several eBooks and recently published Backyard Farming on an Acre (More or Less). Believe it or not, she even has some smaller websites. Angela is certainly one busy mama that we can all learn a thing or two from.
BLOGGING CARNIVAL: This week's blogging carnival is sponsored by Dole – Two blogging carnival participants will receive a Dole Gardening Kit. To be eligible include the following disclaimer and link back to the Mamavation website: "This post is sponsored Dole and Mamavation – a community dedicated to obesity prevention & weight loss for women and I'm writing this to be entered into a giveaway" at the bottom of your post. Link up your posts here!
SISTAHOOD: If you are interested in pledging to the Mamavation Sistahood, Monday is the time to do it. Please go here for instructions. Invitations are done on Wednesdays over Twitter. (Or later if I get swamped)
GIVEAWAYS (You must attend Mamavation TV show to win):
Dole Garden Kits. (2 winners)
To Enter (leave a comment for entry):
Hit the Linky Below
Tweet out this message   Giveaways LIVE on #Mamavation TV Sponsored by @Dole – Join us as we talk home gardens with@farmingbackyard!  (Unlimited Entries for tweets)
Extra Entries (leave a comment for EVERY entry):
Download the Alexa tool bar, http://www.alexa.com/toolbar (this will help your Alexa rating go up and will help Mamavation too!) (1 entry)
Comment on a Mamavation Monday post. (2 entries for each blog you visit)
Tell a Sista this week WHY she is special on twitter using the#mamavation hashtag (1 entry)
Give Mamavation Props on Facebook and Tag the Mamavation Page (1 entry)
Subscribe to the RSS feed of this blog (1 entry)
Follow @InspiredRD on Twitter (1 entry)
Become a fan of Backyard Farming on Facebook  (1 entry)
Follow @farmingbackyard on Twitter (1 entry)