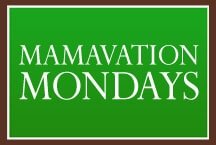 Valentine's day is almost here! That means two things: there is way too much chocolate around and Leah will more than likely assign homework. If you are looking for ways to spice up your love life be sure to catch Mamavation TV. We have a special guest that has plenty of tips on how to increase the intimacy in your relationship. The chat room should be busy so come early and chat with us. Don't forget to sip your water during the show, big gulps might have you spitting out water. If our guest doesn't have you laughing, our Mamavation Moms will.
Special Guest: Coach Nicole
Nicole is an intimacy and life coach from Michigan. She is all about reaching her clients' spirit and soul. Nicole gives unconditional love and earns her clients' trust in return. Her friendly personality makes it very easy for even shy clients to open. Nicole will tell you like it is, and offer great guidance. When it comes to kicking it up a notch in the bedroom she has plenty of tips and tricks. Her sundae philosophy covers the full spectrum of intimacy, there is nothing you can ask her about that will cause her to blush. Be sure to place any questions you have for her in the chat room.
SISTAHOOD: If you are interested in pledging to the Mamavation Sistahood, Monday is the time to do it. Please go here for instructions. Invitations are done on Wednesdays over Twitter. (Or later if I get swamped)
BLOGGING CARNIVAL: This week's blogging carnival is sponsored by Touch Within Coaching
– 2 participants will receive a 30 minute Skype of phone session with coach Nicole. Be sure to include the following disclaimer:
"This post is sponsored by Touch Within Coaching and Mamavation – a community dedicated to obesity prevention & weight loss for women and I'm writing this to be entered into a giveaway" at the bottom of your post.
Link up your post here.
GIVEAWAYS (You must attend Mamavation TV show to win):
-2 Viewers will win a 30 minute Skype of phone session with coach Nicole.
To Enter (leave a comment for entry):
Hit the Linky
Tweet out this message " Giveaways LIVE on #Mamavation TV. Let's talk romance with @TouchWithin http://bit.ly/Z2BmRc"  (Unlimited Entries for tweets)
Extra Entries (leave a comment for EVERY entry):
Download the Alexa tool bar, http://www.alexa.com/toolbar (this will help your Alexa rating go up and will help Mamavation too!) (1 entry)
Comment on a Mamavation Monday post. (2 entries for each blog you visit)
Tell a Sista this week WHY she is special on twitter using the#mamavation hashtag (1 entry)
Subscribe to the RSS feed of this blog (1 entry)
Follow @InspiredRD on Twitter (1 entry)
Follow @TouchWithin on Twitter