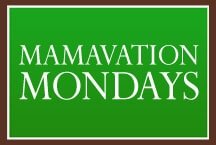 We love fierce women in Mamavation, and one way that women of all ages can feel empowered is through learning self defense. This week we have a couple on the show who have experience teaching women self defense and have even had a show on PBS explaining how a woman can defend herself without punching or kicking. Known as the "Sonny and Cher" of Self Defense, this power couple had been all over the media sharing their message of empowerment with women, and now they're with us on Mamavation TV!
Special Guests: Tracy and Charley Vega
In Mamavation we have our own power couple in Mark and Leah Segedie, and this week our guests are another example of how amazing it can be when a husband and wife team works together to empower women. Tracy and Charley Vega are personal safety experts who have Simple Self Defense for Women. Their program is safe for women from ages 9-91 and focuses on escaping from an attack, not staying around and fighting. There is no punching or kicking involved and you do not have to take your shoes off to learn it! Tracy is an amazing woman and the winner of the third annual "Woman of the Year" award from Power Women Magazine and Radio Show in 2012 – she has 20 years of experience in marketing and working for Fortune 500 companies, and is now in charge of marketing development, contract acquisition and social media for her company! Her husband Charley has 30 years of experience in martial arts, is a Master Instructor of Combat Hapkido and a Black Belt in Taekwando. Combining their martial arts experience, Charley's business background, and Tracy's marketing expertise they have created a fantastic company – check your local PBS station to see if you can catch their Simple Self Defense for Women TV show! They are also speakers for events and conduct workshops and have been on numerous television shows, and we are delighted to have them as our guests on Monday.
We will be talking with Tracy and Charley about self defense and what women can do to escape attacks, especially when we have our children with us, a situation that puts some of the other techniques on the back burner because we are protecting our children first and foremost. They have lots of tips and love to answer questions, so feel free to shout out your questions to us on the Google+ event comment section, in the forum linkup, or using the #mamavation hashtag on Twitter. Join us on Monday to hear Tracy and Charley Vega give us simple self defense tips! You can also connect with them on Twitter, their Facebook Fan Page, YouTube, and Google+. And don't forget to check out their website – SimpleSelfDefenseforWomen.com!
Hey – did you read about the petition to request Similac stop using GMOs in their infant formula? Check it out here and find details on the Twitter party too.
SISTAHOOD: If you are interested in pledging to the Mamavation Sistahood, Monday is the time to do it. Please go here for instructions. Invitations are done on Wednesdays over Twitter. (Or later if I get swamped)
BLOGGING CARNIVAL: This week's blogging carnival is sponsored by Simple Self Defense for Women
Be sure to include the following disclaimer at the bottom of your post:
" This post is sponsored by Simple Self Defense for Women and Mamavation – a community dedicated to obesity prevention & weight loss for women and I'm writing this to be entered into a giveaway "
———> Sistas, link up your posts here.
GIVEAWAYS (You must attend Mamavation TV show to win):
Hit the Linky
Tweet out this message " Giveaways LIVE on #Mamavation TV. @defense4women will be talking with us about self defense! http://bit.ly/10MzV5s " (Unlimited Entries for tweets, comment each time)
Extra Entries (leave a comment for EVERY entry):
Download the Alexa tool bar, http://www.alexa.com/toolbar (this will help your Alexa rating go up and will help Mamavation too!) (1 entry)
Comment on a Mamavation Monday post. (2 entries for each blog you visit)
Tell a Sista this week WHY she is special on twitter using the#mamavation hashtag (1 entry)
RSVP to the Google+ event for Monday (1 entry)
+1 the Google+ event for Monday (1 entry)
Subscribe to the RSS feed of this blog (1 entry)
Follow @InspiredRD on Twitter (1 entry)
Follow @defense4women on Twitter (1 entry)
Give @Bookieboo Klout points, +Klout in Fitness, nutrition, health, social media, or parenting. (1 entry each)
Start a thread on the forums and tag another Sista to join in on the conversation (1 entry)