Are chemical sunscreens safe for your family? The answer to that question may surprise you. Sunscreen chemicals have been a topic of conversation for several years. Recent studies linked chemicals inside sunscreens to birth defects, infertility, hormone disruption in children, and the destruction of the coral reefs. Reaction across the country has varied, but the Federal Drug Administration (FDA) has recently proclaimed that most of these chemicals inside sunscreens are probably unsafe as well. But never fear, Mamavation is here! You've trusted Mamavation to cover topics like safest shampoos, & differences between ozone, chlorine & freshwater pools, now join us as we share with you the problems that are arising out of chemical sunscreens. And stick around till the end to see the sunscreen product investigation where we've ranked all the sunscreens into categories of bad, better and best for your family.
We know you don't have the time needed to investigate the shampoo industry, so Mamavation has done it for you! Scroll down to the very bottom for our product recommendations and if you would like to say thank you, you can donate here. 
This post contains affiliate links. 

Sunscreen Chemicals Can Cause Hormone Disruption In Children & All Sorts of Other Reproductive Problems In Adults Wanting to Have Children
The chemicals in common sunscreen are problematic to human health, especially pregnant women and young children. This is partly because the Federal Drug Administration (FDA) grandfathered in chemicals used in sunscreen during the 1970s without reviewing any evidence of potential health hazards. In other words, they didn't bother to look into it. They just gave them approval.
Today this is proving to be a very unwise decision because these chemicals are proving to be a nuisance to human health and the environment. Oxybenzone, in particular, has been linked to reproductive hormone disruption like degraded sperm quality in men, & endometriosis in women.
A Danish study looked at sunscreen chemicals and which ones impacted male fertility. They found that 13 of the 29 chemicals used in sunscreen have the ability to impact calcium signaling in male sperm, which degrades the quality and can lead to anomalies. Men who had higher rates of oxybenzone in their system had more trouble getting a woman pregnant.
Most recently, researcher Craig Downs of the non-profit Haereticuls Environmental Laboratory published a study in the Clinical Dermatology Research Journal on oxybenzone in sunscreen products. They were trying to determine the safety of this chemical around children assuming exposure levels were under normal circumstances. They looked at oxybenzone in particular, but also considered other chemicals like avobenzone, octisalate, octocrylene, homosalate & octinoxate. They determined oxybenzone is detrimental to the health of children under normal conditions for several reasons, but the ones that stood out the most are:
Oxybenzone is an endocrine disruptor to most species
It has a low molecular weight allowing it to pass through human skin easily and get into the bloodstream
Concerns have been expressed about potential systemic toxicity in children, especially considering children under two don't have the enzyme needed to break it down inside their body
Combining sunscreen chemicals together can cause them to become reactive at even lower levels, meaning they are more dangerous when combined with other sunscreen chemicals mentioned

Study Links Birth Defect Hirschsprung's Disease to Oxybenzone Exposure During Pregnancy
Most recently researchers have tied Hirschsprung's Disease with exposure to oxybenzone during pregnancy. In a study published in the Journal of Reproductive Toxicity researchers found that pregnant women with medium to high levels of oxybenzone in their urine had a higher chance of giving birth to a baby with Hirschsprung's Disease. Later testing of the human cell lines demonstrated that very low levels of oxybenzone have the ability to disrupt cell migration in a similar fashion as Hirschsprung's Disease. The amount of oxybenzone to do this disruption would be easily found in the body after normal sunscreen use. This confirms that oxybenzone could very well be the hidden link behind this disease that has impacted so many lives in the United States.
Hirschsprung's Disease is where the baby is missing vital nerves in the large intestines. Typically, for newborns, this prevents nerves from growing beyond the large intestine to the anus, and that prevents the baby from having a bowel movement within the first 48 hours after being born. It sets them up for a lifetime of intestinal issues of severe constipation affecting 1 in every 5,000 babies. Children ultimately experience fecal retention, constipation, or abdominal distention. The only treatment is surgery.

Sunscreen Chemicals Bleach Coral Reefs Causing Cell Death. Could Oxybenzone Be The Reason for Such Large Scale Coral Reef Die Off?
Corals reefs around the world have been stressed to death, literally. Coral reefs turn white when they expel the algae inside of them that gives them energy. This phenomenon is happening globally around the world putting coral reefs in serious danger of extinction. Most of the time, warming oceans from climate change are cited, but initial research on this phenomenon has demonstrated that chemicals like oxybenzone and octinoxate, both in most sunscreens, are also causing the disruption.
Around 1980-1985 was when researchers started noticing coral reef decline. This was ironically the same time that tourism to islands like Hawaii increased. Craig Downs, a forensic ecotoxicologist and the executive director of the Virginia-based nonprofit Haereticus Environmental Laboratory, says oxybenzone is an "ecologically threatening chemical" that when you add to other issues like sewage pollution, erosion of dirt and sand, and rising oceanic temperatures can damage the corals beyond what can be fixed. In the short documentary "Reefs at Risk" he stated that "oxybenzone can do damage to corals at 62 parts per trillion, which is the equivalent to one drop in 6.5 Olympic sized swimming pools." Considering 14,000 tons of sunscreen chemicals come off the skin of people swimming in the ocean around the coral reefs every year, it's no wonder there is a problem.
There is debate as to whether banning oxybenzone is a prudent reaction to the problem, but for most scientists in the industry, taking an action is better than no action. "There are so many things about coral reefs that are a problem, and not many of them are easily tackled, whereas the sunscreen is easily tackled," says Crane, a coral reef biologist and professor at Cabrillo College. "I think we should be grabbing at anything we can in getting the public involved in trying to protect these habitats."
How Coral Reefs Compete With The Rainforest–Coral Reefs are Important to Our Eco-System In Ways You Might Not Have Known
The Coral Reefs are incredibly important to our eco-system, so losing them would be a travesty to our planet and to our health. Coral reefs represent 1% of the ocean, yet they house 25% of marine life. When compared to the Rainforest, they rival the amount of oxygen produced and carbon captured making them "some of the most productive eco-systems on the planet" says John Burns, Marine Biologist at the University of Hawaii. They also represent over $9 TRILLION dollars in terms of tourism, biomedical research, coastal protection, and food production. To give you an idea of how much that is, the oil industry represents about $3 TRILLION. In other words, they are more important to our economy than oil production and just as productive as the Rainforest to our survival.
Damage can be done to the coral reefs at 62 parts per trillion (ppt), which is an incredibly small amount. We better hurry and protect them because the damage done to the coral reefs is very serious already:
40% of the Great Barrier Reef has declined
85% of the coral reefs in the Carribean have declined
99% of the coral reefs in the Florida Keys have declined

Hawaii Becomes First State to Ban Oxybenzone Prompting Feds To Take A Closer Look
In 2018, Hawaii became the first state to ban the sale of any chemical sunscreens containing oxybenzone and octinoxate beginning in 2022. Key West in Florida followed suit in 2019. But countries like Palau, Bonaire, and Aruba have also banned oxybenzone to protect coral reefs close by. This movement to remove oxybenzone from products in the stores started years ago as a way to protect the coral reefs and human health. But what it also did was prompt the FDA to take a closer look at the safety of these chemicals and how they got into sunscreens into the first place.

FDA Has Warned The Public About Oxybenzone Causing Panic Among Brands Containing Sunscreen Chemicals. Will Retailers Pull Brands From the Shelves?
The FDA recently announced it will be proposing new regulation to ensure the safety and effectiveness of chemical sunscreens. They have admitted there is a lack of scientific data to declare any of these ingredients safe other than titanium dioxide and zinc.
Behind the scenes, this has caused somewhat of a panic among brands that are selling chemical sunscreens with toxic chemicals inside. They are wondering what the FDA will do and are mobilizing their army of lobbyists and public relations spin doctor teams to go to bat for these chemicals. They've already successfully squashed a bill in California to ban oxybenzone in 2019.
You'll easily find proof of this oppositional campaign online if you search "oxybenzone" on google. One example is a site called "Safety & Care Commitment" from Johnson & Johnson. This is the same company that just lost billions of dollars in a court settlement for lying to consumers about their baby powder, which contained asbestos. Over 11,000 additional women are suing Johnson & Johnson after getting ovarian cancer from daily usage of their baby powder on their genitals. After lying to the public for over 40 years about one toxic chemical, they are asking you to trust them about another toxic chemical, oxybenzone. Johnson & Johnson owns Neutrogena Sunscreen.
Will retailers like Target, Walmart, Walgreens & CVS pull these sunscreens from the shelves because they contain chemicals that the FDA is officially unsure about? They should. Will they? Only time will tell. Whole Foods already has. 

Researchers Find Oxybenzone Breaks Down Into More Toxic Byproducts in Public Pools Creating a Toxic Brew for Pregnant Women & Children.
It's not just the ocean we should be concerned about. Oxybenzone can also be a big problem in public pools. When swimming pools are analyzed for chemicals, oxybenzone is consistently found. Oxybenzone, when mixed with the chemicals used to treat pools like chlorine, breaks down into byproducts that can be more problematic to public health than oxybenzone by itself.
Oxybenzone in swimming pools can be absorbed directly into the skin of pregnant women and children, increasing their exposure to oxybenzone and the risk associated with that exposure. For this reason, Mamavation recommends if you are pregnant or have children under the age of six, you find indoor swimming pools to swim in instead to avoid most of the exposure of these chemicals and their byproducts. People are typically not using chemical sunscreens when they swim in indoor pools. Where are these inside pools? Check out your local YMCA to see if they have an indoor pool. This is where I've found most of the indoor pools in my area. If you own your own pool and want to keep it clean, we recommend the same.

Some Mineral Sunscreens Use Nanoparticles in Their Formulations, Which Are Also Problematic to Human Health. So It's Important to Find Non-Nano Sunscreen Formulas.
Another issue in the sunscreen industry is the use of nanotechnology. Nanotechnology hides inside brands you may think are "natural" but they are not. Some brands will use nano titanium dioxide and nano zinc oxide, instead of regular titanium dioxide and zinc oxide. Nanoparticles are particles that are so small they have to be measured in nanometers. To put it into perspective, If the Earth represented a particle, a tennis ball in your hand would represent a nanoparticle. In others words, very very tiny.
Nothing is settled about the safety or dangers of nanoparticles in general, but they seem to be finding their way into lots of consumer products without a label. The cosmetic industry is full of nano. Potentially when you hear "new" or "improved" anything that formulation may have nanotechnology. When nanoparticles are used in sunscreen, it's to lessen the whiteness of sunscreen on the skin. Who wants to look like a ghost, right? (Check out some of the tinted products in the "best" list if this is a concern of yours.)
The most infamous nanoparticle on the block is asbestos and it's very deadly. Asbestos exposure causes mesothelioma. Asbestos exposure causes Mesothelioma. The nanoparticle asbestos kills and there isn't any doubt about that. This is how my own father died, so I'm on guard when nanoparticles are discussed. I have my own personal bias, but let me also share with you some additional concerns that researchers have below.
Nano Titanium Dioxide Linked to Aging Skin Faster. But Don't Worry, To Solve That Problem They Just Coated It With Aluminum.
Nano Titanium Dioxide is linked with accelerating the aging process of your skin. As in, using it can make you look older faster. Nanoparticles tend to heat up when they are exposed to UV radiation and that produces oxidative stress, which causes aging and wrinkles. To solve this problem, manufacturers added a coating of silicone and aluminum to the titanium dioxide nanoparticles to protect them. However, this has caused some of those formulations to go sour quicker, meaning they stop working. And who wants aluminum sinking into their skin? Exposure to this metal is linked to Alzheimer's Disease. Being that it's so tiny causes even more concern. Nano titanium dioxide is also linked to problems during pregnancy. A recent study found that during the first trimester when pregnant mothers are exposed to nano titanium dioxide through aerosol, it can impact the growth of the baby by damaging the main artery and umbilical vein, while exposure later cut off blood flow to the fetus.  Less is known about nano zinc oxide, but years ago it was linked to mitochondrial damage.

Professionals Recommend Several Different Methods To Protect Your Family From Sun Damage
Mamavation recommends you use several different methods to avoid sun damage, including purchasing a non-toxic sunscreen. Here are some of the recommendations we got from our advisors.
Purchase a mineral based non-toxic sunscreen with non-nano zinc oxide or titanium dioxide
Take more precautions to stay out of the sun like purchase a sun umbrella or stay under cover
Wear clothing that protects your body from the sun such as hats, long sleeves, and long pants

Mamavation Investigation on Sunscreens
Mamavation took a look at all the most popular brands and more natural brands to asses the safety of the products for families.
The Bad Guys
These are all chemical sunscreens. These brands contain oxybenzone, or other chemical sunscreen chemicals like octinoxate, or homosalate.
Aveeno Protect & Hydrate Sunscreen, SPF 50
Banana Boat Kids Continuous Spray Sunscreen, SPF 100
Banana Boat Kids Sunscreen Lotion, SPF 100
Blue Lizard Australian Regular Sunscreen, SPF 50
Coola Pina Colada Sunscreen Spray, SPF 30
Coola Classic Body Organic Sunscreen Lotion, SPF 30
Coola Classic Body Organic Sunscreen Spray, SPF 30
Coppertone Water Babies Foaming Lotion Sunscreen, SPF 70
Coppertone Kids Sunscreen Continuous AccuSpray, SPF 70
Coppertone Kids Sunscreen Continuous Spray, SPF 50
Coppertone Wet'n Clear Kids Sunscreen Continuous Spray, SPF 50+
Coppertone Water Babies Sunscreen Stick, SPF 55
CVS Health Kids Clear Sunscreen Spray, SPF 50 & 70
CVS Health Sun Lotion, SPF 60
EltaMD UV Clean Broad Spectrum Sunscreen, SPF 46
EltaMD UV Daily Broad Spectrum Sunscreen, SPF 40
Equate Baby Sunscreen Lotion, SPF 70
Hawaiin Tropic Island Sport High-Performance Sunscreen, SPF 30
Hawaiin Tropic Island Silk Hydration Continious Spray Sunscreen, SPF 30
Hint Sunscreen Pineapple Spray Sunscreen, SPF 30
Hint Sunscreen Grapefruit Spray Sunscreen, SPF 30
Hint Sunscreen Pear Spray Sunscreen, SPF 30
Kiss My Face Cool Sport Air-Powered Spray Sunscreen, SPF 50
Kiss My Face Sensitive Side 3 in 1 Sunscreen, SPF 30
La Roche Posay Anthelios Melt-In Sunscreen Milk, SPF 60
Nature's Gate Aqua Vegan Sunscreen, SPF 50
Neutrogena Pure & Free Baby Sunscreen, SPF 60+
Neutrogena Sensitive Skin Sunscreen, SPF 60+
Neutrogena Wet Skin Kids Stick & Spray Sunscreen, SPF 70+
NO-AD Sun Care Sport Continuous Spray Sunscreen, SPF 50
NO-AD Continuous Spray Sunscreen, SPF 45
Panama Jack Sport Sunscreen Lotion, SPF 85
SuperGoop Everyday Sunscreen with Sunflower Extract, SPF 50
Trader Joes Spray Sunscreen, SPF 50
Up & Up Kids Sunscreen Stick & Spray, SPF 55 & 50
Vanicream Sport Sunscreen, SPF 35

The Better Guys
These brands may contain octisalate, octocrylene, harsh preservatives, nanoparticles, formaldehyde releasers or undisclosed fragrances. That basically means they are better than the ones in the "bad" category, but still have some concerning ingredients.
Alba Botanica Maximum Sunscreen Fragrance-Free Spray, SPF 70
Alba Botanica Sensitive Sunscreen Fragrance-Free Spray, SPF 50
Alba Botanica Baby Mineral Sunscreen Fragrance-Free, SPF 50
Australian Gold Tinted Face Sunscreen Lotion, SPF 50
Australian Gold Botanical Kids Sunscreen Lotion, SPF 50
Aveeno Positively Mineral Sunscreen, SPF 50
Aveeno Ultra-Calming Daily Moisturizer, SPF 30
Aveeno Absolutely Ageless Daily Moisturizer, SPF 30
Aveeno Baby Continuous Protection Sunscreen, SPF 30
Aveeno Kids Zinc Oxide Mineral Sunscreen, SPF 30
Babo Botanicals Fragrance-Free Baby Face Mineral Sunscreen Stick, SPF 30
Babo Botanicals Baby Skin Mineral Sunscreen, SPF 30
Babyganics Baby Sunscreen Spray, SPF 50
Blue Lizard Australian Baby Sunscreen, SPF 50
Blue Lizard Australian Kids Sunscreen, SPF 50
Burnout Face & Body Sunscreen, SPF 30
Burnout Eco Clear Zinc Oxide Sunscreen, SPF 35
Burnout Kids Sunscreen, SPF 30
California Baby No Fragrance Broad Spectrum Sunscreen Stick, SPF 30
California Baby No Fragrance Broad Spectrum Sunscreen Lotion, SPF 30
Cotz Healthier Sunscreen Plus, SPF 58
Cotz Healthier Sunscreen Sensitive, SPF 40
EltaMD UV Elements Broad Spectrum, SPF 44
Juice Beauty Sport Sunscreen, SPF 30
La Roche-Posay Antheilios Mineral Sunscreen Gentle Lotion, SPF 50
Melaleuca Sun Shade Mineral Sunscreen, SPF 30
MDSolarSciences Mineral Cream Sunscreen, SPF 50
MyChelle Sun Shield Liquid Non-Tinted Sunscreen, SPF 50
MyChelle Replenishing Solar Defense Body Lotion, SPF 50
Nurture My Body Organic Baby Sunscreen SPF 32
Pacifica Mineral Bronzing Sunscreen Coconut Probiotic, SPF 30
Pacifica Mineral Face Shade Coconut Probiotic Sunscreen, SPF 30
Pacifica Mineral Body Butter Pineapple Flower, SPF 50
Pacifical Mineral Body Butter Blood Orange, SPF 50
Sun Bum Original Sunscreen Lotion, SPF 30
Sun Bum Original Sunscreen Spray, SPF 30
Sunology Mineral Sunscreen, Body, SPF 50
Sunology Natural Sunscreen, Face, SPF 50
Target Generic Brand Sport Sunscreen Lotion, SPF 50
TruKid Sunny Days Daily Minderal-Based Sunscreen, SPF 30
Vanicream Sunscreen, SPF 30

The Best Guys
These are all mineral sunscreens containing either nano-free titanium dioxide or nano-free zinc oxide. These brands do not contain UV filters like oxybenzone, octinoxate, homosalate, octisalate, & octocrylene. They also do not contain harsh preservatives, nanoparticles, formaldehyde releasers, parabens or undisclosed fragrances. An asterisk * means this brand has sent me laboratory results to prove they do not have heavy metal contamination and are well within California Prop.65 recommendations. We linked up as many best brands as we could find on Amazon for your easy purchase! Let me know which is your favorite! Leave a comment if we have missed a brand you'd like us to look at.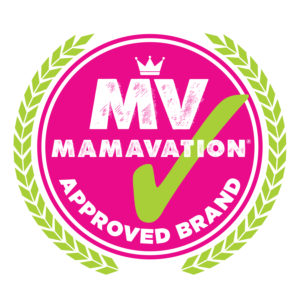 All Good Tinted Sunscreen Lotion, SPF 30*
Beautycounter Countersun Mineral Sunscreen Lotion, SPF 30
Beautycounter Countersun Mineral Sunscreen Mist, SPF 30
Crunchi Sunlight Daily Facial Sunscreen, SPF 30
Earthley Sun Shield Lotion, (Legally not sunscreen, but very safe ingredients)
Goddess Garden Organics Tinted Face of the Day Moisturizer, SPF 50 (various shades from light to dark)*
Hello Bello Mineral Sunscreen, SPF 50
Honest Company Sunscreen, SPF 50
Just Skin Food Natural & Organic Sunscreen, SPF 30
Kiss My Face Mineral Lotion Sunscreen, SPF 30
Lemongrass Spa Tinted Sports Stick, SPF 30
Max & Madeline Broad Spectrum Sunscreen, SPF 32
Max & Madeline Sun Stick, SPF 30
Max & Madeline Tinted Moisturizing Sunscreen, SPF 31
Norwex Sunscreen, SPF 30
Nurture My Body Baby Organic Sunscreen, SPF 32
Poofy Organics The Sunscreen Stick, SPF 30
Poofy Organics Sunscreen, SPF 30
Young Living Mineral Sunscreen Lotion, SPF 50
Zeb's Organics Sunscreen, SPF 30
Something to ponder: How do you feel about oxybenzone? Does this information concern you?
You can support these efforts by purchasing from better & best brands and getting political. Inform your local state assemblymember and state Senate about wanting a ban on oxybenzone.
Pin it!