Back in January, we reported on the official report card of Mind the Store. They graded 11 major retailers on how well they were protecting shoppers from unsafe chemicals in the products and packaging they carry. Many moms were shocked that favorite retailers Albertsons, Costco and Amazon all received a grade of "F" for not doing their best to put safer products on their shelves.
Just in time for the holiday shopping season, Mind the Store has released its second annual retail report card, this time covering 30 retailers. This time, dollar stores and baby retailers were evaluated as well. Did anyone improve? Who failed? What are the biggest take aways? Let's review which stores are doing their best to protect our families… and which are not.
The Top Grades For Safer Chemicals Go To…
This time, some retailers were rushing to make sure that safer chemicals were used in both products and packaging. Winners with a grade of B+ or better included:
Apple–A
Wal-Mart Stores/Sam's Club–A- (up from a B+ last year and is in position #2. Way to go, Wal-Mart!)
CVS Health–B+
IKEA–B+
Whole Foods Market–B+
Target–B+ (Graded up from a B, now ranks #6. Come on Target…You know you want to beat out Walmart…let's do this!)
This is great news and shows that retailers of nearly every stripe can get on board to ensure shoppers can bring home moms safer products for our families.
But that's not all the good news. Amazon, who received that "F" grade last year, Walgreens and Staples are all developing chemicals policies, and Kroger is reviewing options for future chemical policies as well. Now on to the not-so-good news…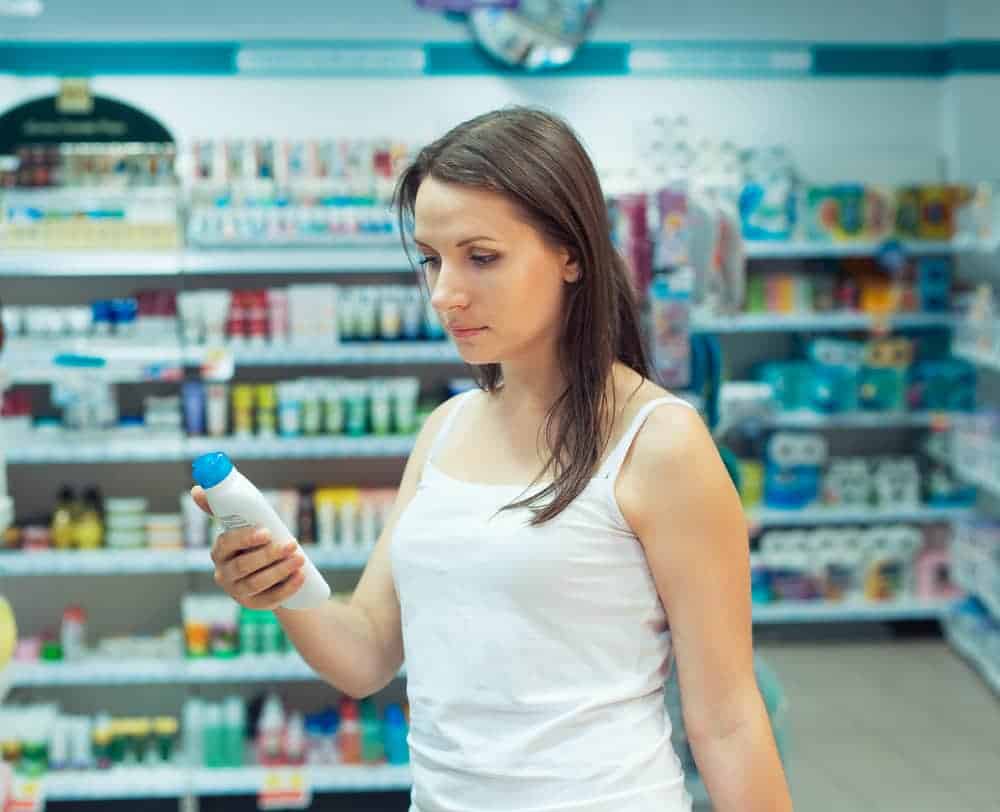 Middle of the Road Retailers
Some retailers scored in the middle range, with Best Buy getting a B and Home Depot getting a C+. We're happy to learn that both Costco Wholesale and Albertsons/Safeway/Vons have now received solid C- scores, improving a lot over last year's "F" grade. Let's hope they move up to B range next year!
Best Buy–B
Costco Wholesale–C+
Albertsons–C-
Safeway–C-
Vons–C-
Unfortunately, a large group of solid D grades came from the following brands:
Rite Aid–D
Buy Buy Baby–D
Bed Bath & Beyond–D
Cost Plus World Market–D
Staples–D [the volatile organic compounds (VOCs) offgassing in this store gives me a headache everytime btw]
Amazon–D: an improvement from F, but they could do better as Costco and Albertsons have proven. (Note this grade is separate from the grading of Whole Foods Market, which they recently acquired. Let's hope that is step in the right direction for Amazon.)
Sephora–D
Dollar Tree–D
Family Dollar–D
Kroger–D
Harris Teeter–D
Ralphs–D
Walgreens–D
Lowe's–D
Ulta Beauty–D
Macy's–D
Bloomingdales–D
Bluemercury–D
Retailers That Are Failing
The bad news? Across all the retailers graded, the average grade was a D+. In fact, two-thirds failed to implement safer chemical policies for our families. Overall, 40% of the retailers earned "D" grades, and 30% earned "F" grades.
Who were scored the worst? The following companies got a 0 out of a possible 135 points! In other words, these companies are to date taking no steps to protect you from unsafe chemicals and I'd recommend you tell them this is important to you:
Ace Hardware–F
Food Lion–F
Stop & Shop–F
GIANT–F
Dollar General–F
Kohl's–F
Office Depot–F
Office Max–F
Sally Beauty–F
TJX Companies–F
TJ Maxx–F
Marshalls–F
HomeGoods–F
Toys"R"Us / Babies"R"Us–F
Trader Joe's–F (SERIOUSLY?? WTF TRADER JOES!!)

Grading Criteria For Retailers
You might be upset upon seeing your favorite stores on that failing list, but what does this report card really mean? Let's take a look at some of the criteria that Mind the Store grades retailers on, to get a better idea of what stores are doing or not doing to protect consumers and keep our families safe. Retailers were scored on whether or not they are taking action on the following basic items:
Creating and writing policies to avoid chemicals of high concern (CHCs). These are chemicals that are technically legal to use but are not individually tested for safety can pose health problems. Retailers should also be aiming to reduce or eliminate these chemicals from their shelves within 3 years.
Engaging key staff to implement those policies.
Making sure their supply chain and any third party providers also adhere to safer chemical standards as well as requiring suppliers to report the chemicals that they use.
Evaluating safer alternatives to CHCs without inserting a substitute that is just as dangerous.
Demonstrating transparency and public disclosure so that consumers know they are moving in a positive direction and can keep them accountable.
Evaluating their own chemical footprint for improvement.
These criteria are broken out into 9 categories for scoring. Mind the Store also grants "extra credit" points for the following:
Joint public announcement of a commitment to safer chemicals.
Continuous improvement towards their goals, like Costco and Albertsons.
Programs in place to promote safer products in stores and/or website.
Actively collaborates with others to promote safer chemicals.
Invests financial resources into research supporting safer alternatives or green chemistry solutions.

Regrettable Substitutions and Cheating The System
Another issue that this year's report uncovered is called regrettable substitutes. This is when a company or industry removes a toxic substance and replaces with something just as bad or even worse, like when BPA is replaced with BPS or BPF. Mind the Store found that very few retailers at all did well on this, with only Apple scoring the full set of points.
However, Target did write Mind the Store that it "aspires to make breakthrough progress on safer alternatives." They said they will work on contributing resources and expertise to this and committed to support innovation through green chemistry, by investing up to $5 million to that end by 2022. Yeah Target! Thank you!
Different Sectors, Different Grades
You might have gathered by looking at the grades that not all types of stores graded the same. The retail sectors that did the best were drugstores, electronics, furniture/home goods and groceries.
Unfortunately, baby and children's product, apparel and beauty/personal care products averaged a D+. The worst industries were home improvement, office supplies, dollar stores (not surprising) and department stores. It should be concerning to all moms that baby stores and personal care products have shown no initiative in pursuing safer chemicals in their products. Babies are the most are the most vulnerable of our population so protecting them from hormone disrupting chemicals is of the utmost importance.
Are Our Retailers Protecting Us?
With so many American children suffering chronic diseases, the rise in allergies, and all the behavioral issues that may be caused or triggered by environmental toxins, parents need to be vigilant about what products they buy. In fact, it's estimated that medical costs and loss of productivity due to endocrine disrupting chemicals is costing the United States over $340 BILLION per year. Shouldn't we also be diligent in supporting those companies that care about our health and safety too?
The bottom line is that while a few retailers are working hard on ensuring that safer chemicals are on their shelves, most still have a long way to go. Some of our largest retailers, like last year's top scorers Wal-Mart and Target as well as last year's failing scorers, Albertsons and Costco, are leading the way and racing ahead to ensure safer chemicals can be found on their shelves. While this is great news, with so many retailers doing very little or nothing at all, we to keep pressure on these companies in order to protect our families.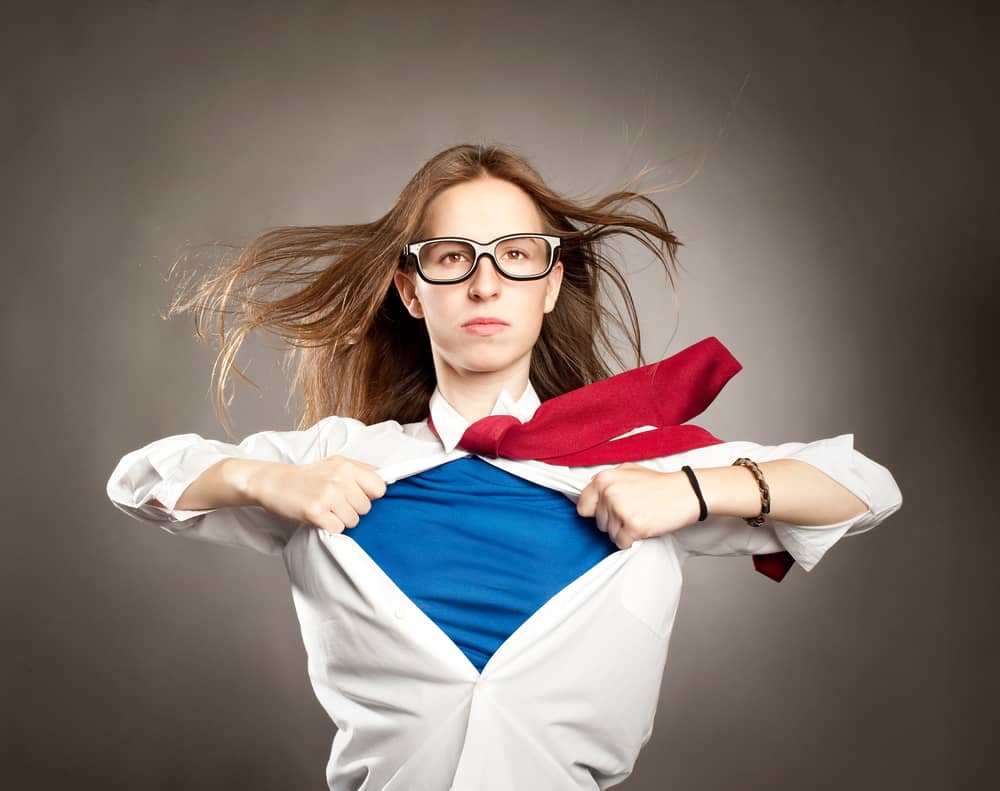 What You Can Do to Make Your Favorite Store Better
While Mind the Store's report has had a positive impact on those stores that failed last year, it's up to moms like us to bring change. There are 3 things you can do:
Consider changing your shopping habits to pressure retailers to put safer products on their shelves. Get in that store and TELL THE MANAGER why you have changed your habits. This feedback will find it's way to the corporate headquarters.
You can also take action right now by sending a message asking the 30 top retailers to take action on toxic chemicals in their products and packaging.
Finally, you can share this article, and the Mind the Store report as well as the "take action" link far and wide.
We know that consumer action can bring about positive change, particularly in a political climate that is not protecting safer standards. It's up to us moms to unite and let retailers know that we support safer chemicals – and they should too!