Every year Mamavation hosts a weekend conference called ShiftCon Social Media Conference where we bring influencers together with brands, nonprofits, scientists, doctors and other health professionals to discuss food & wellness issues, science, social media and female empowerment. Over the years, we have amassed a considerable library of videos from professionals that speak to topics of wellness, health, the environment, justice, and science. We wanted to share these videos with you because they contain information that is truly mind blowing, science-based, and enables you to be in the know about issues that are impacting your health and the health of your family everyday.
We have over thirty videos in our library, but have selected five of our favorites that present science-based information on our health, food & safety of consumer products in the grocery aisle. These videos represent scientific information that is most relevant to your health. Watching these videos will give you the best chance you have at combating chronic disease, protecting the IQ and fertility of your children, as well as protecting them from things like depression and obesity.
Video One–Dropping Science: The Mindblowing Truth Behind Endocrine Disrupting Chemicals
Pete is the scientist who coined the phrase "endocrine disrupting chemical" and has received awards and accolades from the National Institute of Health. We are living in an era of hormonally-related epidemics worldwide like breast cancer, ADHD, infertility, autoimmunity, obesity, diabetes, etc. Last year the World Health Organization (WHO) published a study saying endocrine disruption is a public health threat. But many endocrine disorders are on the rise and chronic diseases are happening at a greater frequency than gene alteration is possible. That tells you the environment is at play. And learning what type of consumer products are problematic are important to protecting your health and the health of your family. There are legions of studies that show plausible links to endocrine disrupting compounds and health effects in wildlife. The World Health Organization says there are ways to reduce exposure to disease by reducing exposures to endocrine disrupting chemicals. What are these chemicals, what is the science behind why they are dangerous, what can they do to your family and how to avoid them? All these questions are answered in Pete Myer's presentation.
Video Two–Obesogens: The Real Gremlins Behind Weight Loss
Have you been struggling to lose weight? Most people do. If you are struggling to lose weight and are doing all the right things could there possibly be something else at play? Dr. Alan Greene breaks down the surprising ways that chemicals can impact your weight, metabolism, energy balance, energy levels, etc. These chemicals may not even be in the food you eat! And thus your weight may not even be your fault. Would you like to learn more about the science behind weight gain, what chemicals are to blame and what you can do about it? This video with answer all those questions and more!

Video Three–What the F*ck Are We Eating? An Overview of Labels
What are we eating when we purchase food from the grocery store or in a restaurant? Things are marketed as grassfed, organic, nongmo, gluten-free, cage-free, pastured, free-range, natural, etc. What does all this mean? This video will give you an understanding of what you are purchasing everyday from the grocery store and which labels make more sense for you.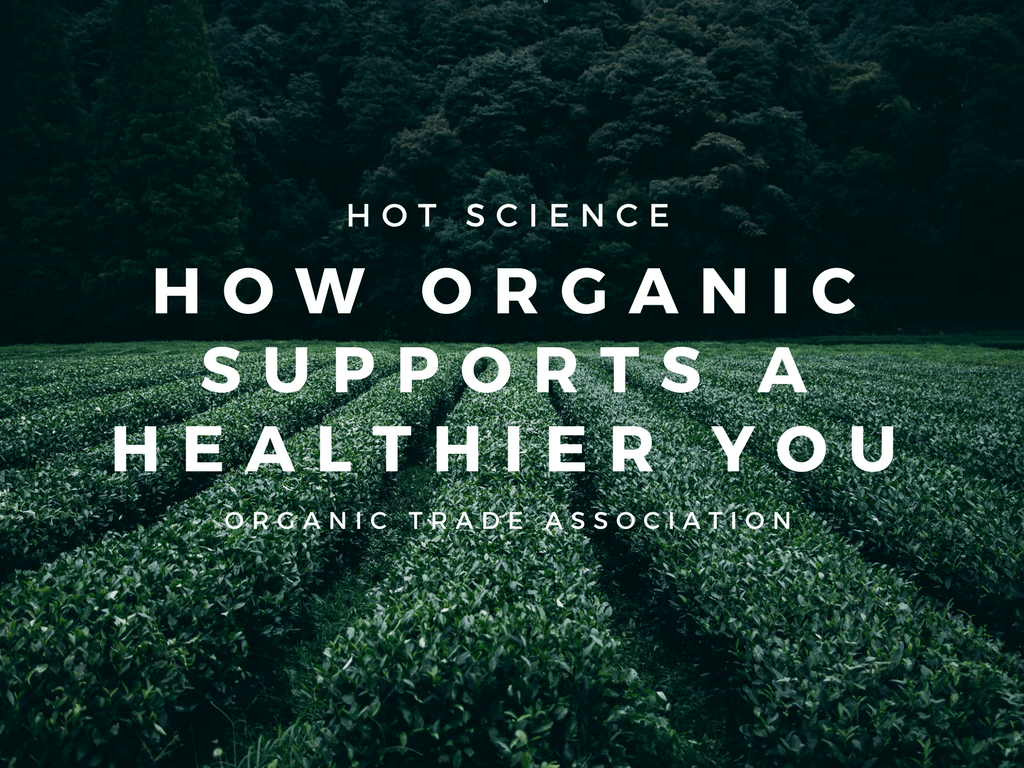 Video Four–Hot Science: How Organic Supports a Healthy You
Why is organic food so popular? Over 90% of consumers purchase at least one organic product every time they go to the grocery store. But why is that and what is the big deal all about? Groundbreaking studies prove that choosing organic food for yourself and your family is good for everyone's health on a number of levels. This panel presentation features top scientists in the field to highlight the most recent research supporting the health benefits of eating organic, including improved nutritional content, pesticide avoidance, and protection against antibiotic resistant bacteria. From our babies to our senior citizens, organic supports a healthy you, and this panel will prove it!
Video Five–The Real Dangers for Children
Children are so vulnerable when they are infants, small children and adolescents. And as parents, we want to protect them from danger. But what if some of those dangers came in the form of everyday products we had in our home? Would you want to know which products and ingredients that could potentially harm their IQ, behavior, and health? Healthy Child Healthy World explains what we need to watch out for as parents, where those products are, and what alternative solutions to use to solve our problems.
If you would like to view these videos you can click here and immediately view them . We know you will not only learn a great deal from these videos, but they will change your life forever. Thanks for participating!
Save
Save
Save
Save
Save