Grocery store frozen food is so convenient, isn't it? It doesn't take much thought or time. All the prep work is done and your food is ready to eat. Well, it turns out all that convenience may not be worth the price you pay. Not in dollars, but in health.
Many frozen, ready-to-eat meals are hiding a minefield of hazardous ingredients and the big answer to why, lies in the very reason we love them – convenience! Toxic preservatives typically have a longer shelf life than natural ones so they are ideal for grocery store frozen food. And also, they can pretty much get away with it seeing as how we can't seem to get enough convenience in our lives. Easy breezy is the way most of us like it. But what if we could change which ones we ate and therefore consume less toxic chemicals? Mamavation wants to help you do that.

The Investigation
Among the hundreds of options, I took a selection of over 70 brands of frozen foods commonly found in grocery stores around the country. I read over a hundred labels and separated the brands based on what I discovered. Keep in mind that not every product from every brand was analyzed, but it appears that most companies use similar ingredients across their product lines. It's also obvious that some brands are much more ingredient-aware than others and make more of an effort to provide better options.
Ingredients To Avoid
Let's take a look at some of the questionable and downright hazardous ingredients I found on grocery store frozen food labels. Some of them belong in a sci-fi film! The order here is alphabetical.

Autolyzed yeast extract and regular yeast extract (forms of MSG);
Bleached wheat flour;
Caramel color (ammonia and sulfite-reacted coloring);
Carrageenan (can cause stomach problems and chronic inflammation)l
Corn and tapioca maltodextrins (processed sugar product);
High fructose corn syrup, corn syrup, corn syrup solids and dextrose (artificial sugars, often GMO);
Hydrolyzed wheat gluten (can join with free sodium in food to form MSG);
Mechanically separated chicken and turkey (think pink goo);

Modified starches (likely GMO) made from corn, tapioca, wheat and "food";

Monosodium glutamate (MSG), including substances that combine with other ingredients to make MSG, or have MSG-like properties such as disodium inosinate and disodium guanylate;

"Natural" and artificial flavorings;

Preservatives like sodium benzoate, BHA, BHT, TBHQ, nitrites and nitrates;

Sodium aluminum phosphate, and

Vegetable oils including soybean, canola, and palm oils.
Artificial Ingredients Masquerading as Natural
Many of the ingredients we want to avoid are disguised and labeled as "natural" when really, they're anything but because they've been heavily processed and altered so much so that they don't even remotely resemble their original forms. Things that sound innocuous like caramel color, vegetable oil, corn syrup and natural flavor are often made by way of industrial chemicals and toxic solvents, or from genetically modified organisms (GMOs).
The FDA does not require manufacturers to list detailed information on the source or type of natural flavors used in food. The term 'natural flavors' can include an alarming variety of ingredients (some chemically distilled) like MSG, aspartame, and soy sauce, or ingredients extracted from animal matter. Castoreum, for instance, is a bitter, brown, oily secretion found in two sacs between the anus and the external genitals of beavers, and it's used to flavor frozen dairy, baked goods, and desserts. HUH?? Yeah, it's a real thing…
MSG is a HUGE Problem
Monosodium glutamate is an excitotoxin in that it works to excite and trick our taste buds into thinking bland food tastes amazing. The problem is its toxicity and its abundance in the food supply.
According to Dr. Russell Blaylock,
The use has doubled every decade since the late 40's. Today MSG is added to most soups, chips, fast foods, frozen foods, ready-made dinners, and canned goods. And it's been heaven sent for the diet food industry, since so many of the low-fat foods are practically tasteless. Often MSG and related toxins are added to foods in disguised forms. For example, among the food manufacturers favorite disguises are 'hydrolyzed vegetable protein,' 'vegetable protein,' 'natural flavorings,' and 'spices.' Each of these may contain from 12 per cent to 40 per cent MSG.
Studies on animals link consuming high doses of MSG to the swelling and death of neurons. Animals fed diets high in MSG showed numerous negative health effects including obesity, infertility, insulin resistance, reproductive and nervous system abnormalities and liver damage.
Grocery Store Frozen Food
Below are three lists of grocery store frozen food brands separated into bad, better and best categories according to ingredient quality.
Disclosure: Bookieboo LLC has worked with numerous organic and natural brands such as Annie's Naturals, Applegate Organic, and 365.
The Worst Offenders
This is my NO WAY section of frozen foods. These brands frequently use ingredients like high fructose corn syrup, extracted yeast, artificial and 'natural' flavors, MSG ingredients, toxic preservatives, and all the modified starches. Generally, the longer the ingredients list, the more likely it contains unacceptable ingredients.
505 Southwestern

Arturo's of Chicago

Atkins

Bagel Bite's

Banquet

Bar S

Beast Burger

Boca

Boston Market

Bird's Eye Voila

Delimex

DiGiorno

Doritos

El Charrito

FarmRich

Gorton's

Hot Pockets

Hungry Man

InnovAsian

Jimmy Dean

Jose Ole

Kid Cuisine

Marie Callender's

Michelina's

Morning Star Farms

On-Cor

Pierre Drive Through

P.F. Chang's Home Menu

Sam's Choice

Smucker's

Stouffer's

State Fair

Tai Pei

Tina's Quesorito

Totino's

White Castle

Zatarain's
Better Than Bad
These brands of grocery store frozen food are in the middle – they may contain some semi-undesirable ingredients, but very few apparent excitotoxins or overtly hazardous substances. Some of them may contain ingredients you prefer to avoid, so be sure to check your labels thoroughly.
AquaStar

Bertolli Meal for Two

Better Bakery

Chili's

Gorton's Simple Bake

Great Value

El Monterey

Healthy Choice

Kahiki

Kim & Scott's Pretzels

Lean Cuisine

Sandwich Bros

SeaPak

Smart Ones

Stouffer's Fit Kitchen

Tyson Gluten-free

Van de Kamp's

Welch's
Best of All
The pretty safe stuff. Here's where the good brands in the world of grocery store frozen food live, and they're becoming more and more available in our local stores. There's still some use of substances like soy ingredients, natural flavors, and vegetable oils, but they're very minimal. Again, it's important to always check your labels.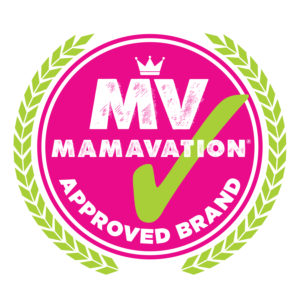 365 Everyday Value
Alexia

Amy's Kitchen

Annie Chun's

Annie's Homegrown

Applegate Naturals

Artisan Bistro

Blake's

Cascadian Farms Organic

Dr. Praeger's Sensible Foods

Healthy Choice Simply

Kashi

Love

Luvo

Michael Angelo's

Udi's
Microwaving in Plastic Means Migrating Chemicals
There are certain chemicals inside plastics that can create disruption inside your body. These endocrine disrupting chemicals can mimic human hormones and cause problems with your health, including weight gain. The following chemicals are ones you need to watch out for:
Bisphenol-A (

BPA

), added to make clear, hard plastic;
All other bisphenols including BPS, BPF and BPAF. These are the "replacements" that are not so safe either, and
Phthalates, added to make plastic soft and flexible.
When food is wrapped in plastic or placed in a plastic container and microwaved, BPA and phthalates may leak into the food. This migration into your food is more likely with fatty foods such as meat & cheese. As a general rule of thumb, we do not recommend you microwave any food in plastic. Instead, the best case scenario is to remove the contents into a glass container or bowl and microwave that. We understand you purchased this food for convenience and are probably rolling your eyes right now but that's still our recommendation based on what the science says.
And also be sure to double-check your labels when shopping. It's possible to find an acceptable option in any brand, just like it's possible to find an undesirable ingredient here or there in our recommended brands section. Keep your eyes open!
What brands of frozen food would you add to the list? (use the comment box below)