Collagen and gelatin have been hailed as superfoods that can bring you a health benefit, but is this true? Which brands are the best sources of collagen & gelatin? You've trusted Mamavation to bring you topics like the safest cookware, best organic mattresses, and best probiotics, now join us as we cover collagen & gelatin, its benefits, some things to watch out for, and our favorite brands.
Disclosure: This post was fact-checked by Rebecca Elizabeth Sherrick Harks, RN/BSN. This post also contains affiliate links and we receive a small commission on your purchases. 
Collagen: The Largest & Most Abundant Protein in the Human Body
Whether you are adding it to smoothies, your coffee, other beverages, or your cereal, collagen is the largest and most abundant protein in your body that provides a structure for your bones, muscles, skin and other types of connective tissues. The easiest analogy for collagen is that it is a "glue" that holds your whole body together.
In fact, 75% of our skin (the biggest organ in our bodies) is made up of collagen; 90% of our bone mass is comprised of collagen, our joint cartilage is 70% collagen, and our tendons are a whopping 85% collagen. When you have ample collagen, your skin, bones, connective tissues, cartilage, joints, and gut barrier all rely on collagen to be strong, flexible, and healthy.
While often confused or used interchangeably, collagen peptides and gelatin differ in the ways that they behave in food, but their health benefits are nearly the same – gelatin is cooked collagen. It's the cooking that provides the different textures between the two. It's also naturally gluten-free, dairy-free, and non-GMO (if sourced from grass-fed bovine that was not fed genetically modified grains).
As we age, natural collagen production slows down, and eventually, the collagen begins to deplete itself. Other ways we inadvertently impact our body's collagen stores include our genetics, exposure to smoke, excessive exposure to pollution and the sun, as well as unexpected nutritional deficiencies.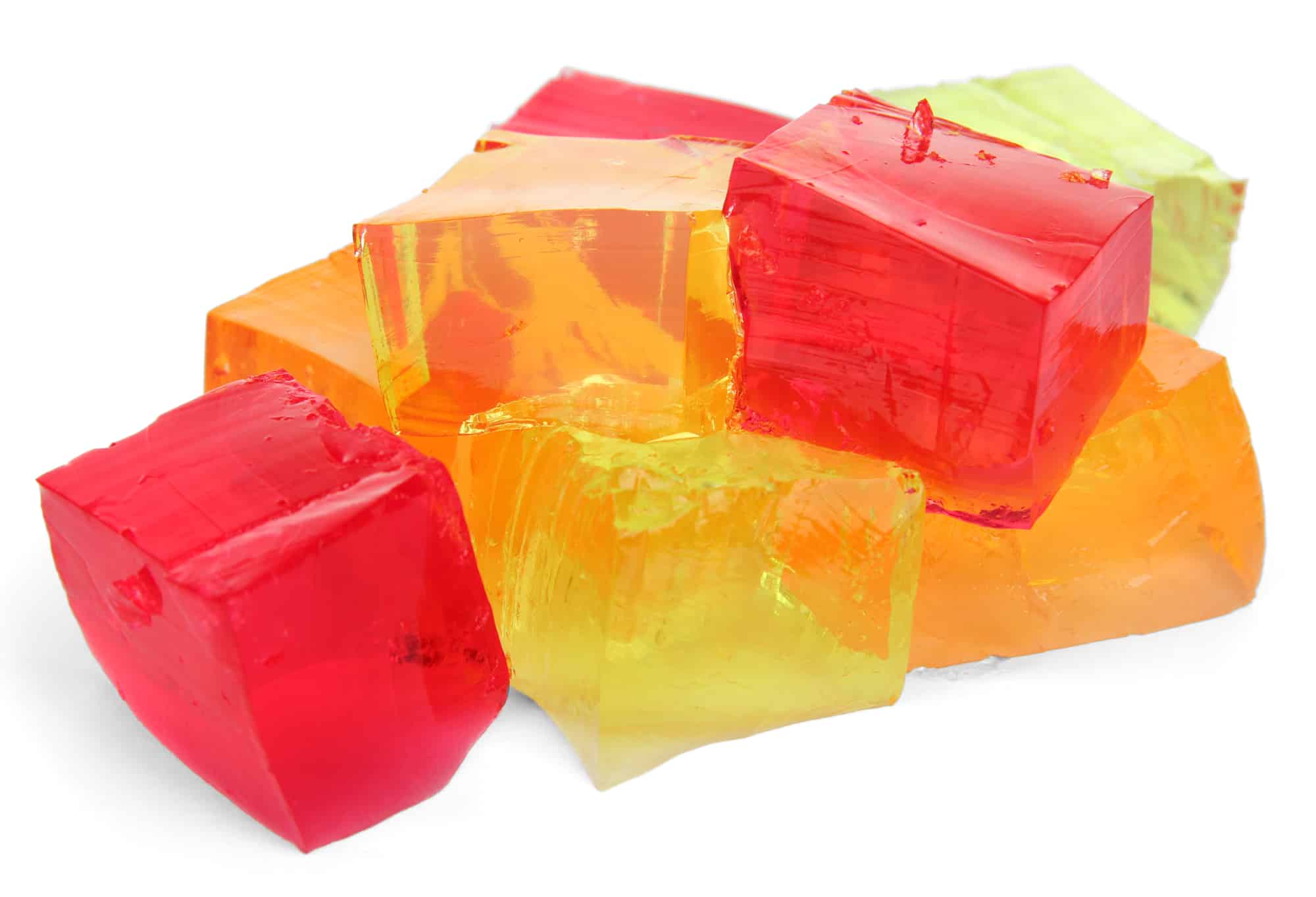 What Are The Differences Between Gelatin & Collagen?
When it comes to collagen vs gelatin, a great many of us are confused: what's the difference between collagen and gelatin? Gelatin and collagen peptides are created from the collagen protein molecule that is found in humans and animals alike; both collagen and gelatin have very similar nutritional properties.
The difference between collagen and gelatin is fairly small and it results in the way these two are processed, which leads them each to have different applications in each's nutritional applications and in the culinary world. Collagen peptides have weaker molecular structures which allow them to quite easily dissolve into any type of liquids: hot or cold. Gelatin, however, has a stronger molecular makeup and requires heat to dissolve and as we know from delicious treats like Jell-O when it cools down, gelatin gelatinizes.
Gelatin is a clear, tasteless protein used to thicken food made from bones, connective tissue, and skin of mostly pigs & cattle. If you've ever had Jello, you've enjoyed it as a gelatin dessert. Gelatin is also found in personal care products, cosmetics, supplement capsules, candy, and bone broth.
Different Types of Collagen
As of this writing, there exist at least 16 types of collagen, each with a semi-different purpose, though the main types are I, II, III, and IV. Let's explore the ways these types of collagen are used in our body:
Collagen Type I is the most abundant form of collagen in our bodies as it amounts to about 90% of your body's collagen. Type I Collagen  is full of densely packed fibers that provides structure to the teeth, skin, bones, tendons, connective tissue, and even fibrous cartilage,
Collagen Type II is comprised of more loosely packed fibers that are found in elastic cartilage, which cushions our joints when we move.
Collagen Type III supports some of the most important parts of our bodies the structure of our veins and arteries, the structure of our organs, as well as the structure of our muscles.
Collagen Type IV is found in the layers of our skin and works to filter toxins out of our bodies.
Gelatin and collagen are proteins, but not complete one because it only contains 9 of the 10 essential amino acids. It does not contain the essential amino acid tryptophan. Pure gelatin has no carbohydrates or fats and one ounce is approximately 23 calories and 6 grams of protein.
Amino Acids That Provide Health Benefits of Gelatin & Collagen
Gelatin has a great many health benefits because it provides the body with more amino acids. So what are amino acids? Amino acids are organic compounds that have been broken down into amino acids, which combine to form protein  – the building blocks of life.
The most abundant types of amino acids found in gelatin include:
Gelatin is the richest food source of glycine. Your body can make glycine, but it never makes enough, so it's important to get it through diet.
Glycine is extremely important as it may be used to treat schizophrenia, stroke victims, people who suffer sleep problems, people who have cystic fibrosis, benign prostatic hyperplasia (BPH), metabolic syndromes, and some rare inherited metabolic disorders. Glycine also protects kidneys from the side effects of certain immunosuppressant drugs used after an organ transplant. Additionally, glycine protects our liver from the harmful effects of alcohol.
Glycine strengthens the gut lining and lowers inflammation by balancing digestive enzymes and stomach acid and is therefore used by doctors to improve joint, cardiovascular, cognitive, digestive, and skin health.
Proline is an amino acid that helps our bodies function properly using two primary ways: First, proline creates collagen. thus a diminished amount of proline can cause tears in the soft tissues and can account for poor would healing. Secondly, proline helps the arteries in the body stretch and relax in people who have atherosclerosis, which maintains a proper circulatory system.
Hydroxyproline is a major component of fibrillar, protein collagen of all types and help the collagen fortify and strengthen itself. It also requires ample amounts of vitamin C to be effective.
Glutamic acid: 11%
Glutamic acid – turns into glutamate in the body – is an amino acid that is used to form proteins. Glutamate is a highly important chemical that's responsible, in part, to help properly deliver neurotransmitters around the body. Currently glutamic acid is being studied to determine its role in memory and learning.
Alanine: 11%
Alanine is an amino acid that's found in the collagen of animals. It is most often used for constructing protein and is also used in the metabolism. In our bodies, alanine is important as a source for energy for both muscles and your central nervous system. It also helps us metabolize organic acids and sugars and is showing promise (in animal studies) for reducing cholesterol.

Health Benefits Of Collagen And Gelatin – What's Real? What's Probably Bogus?
The Nutrition Business Journal expects that in the United States, people are expected to spend over $120 million on collagen products – an increase from 30% from 2017. With new benefits being touted every day, it's no surprise that collagen and gelatin are squarely in the public eye.
In 2018, a small, growing pile of evidence suggested that collagen and gelatin were able to smooth skins, ease the pains of arthritis, increase wound healing, as well as to decrease muscle wasting in certain vulnerable populations. How likely is all that? Well, it's promising, however, when it comes to things like "liver detox" or reducing cancer cells, more studies are needed to make that leap. Please be careful of anyone telling you collagen is a cure for anything. But here are some benefits without us giving you medical advice:
Bone & joint health: Taking collagen & vitamin C together can help with bone health & density, joint pain, and osteoarthritis.
Weight loss: Can help you feel fuller so you eat less.
Improve blood sugar with people who have Type II Diabetes: Taking 3 to 5 grams of gelatin a day may help lower your HbA1C levels.
Improves sleep: Glycine inside collagen and gelatin boost serotonin levels without increasing dopamine levels which helps maintain healthy circadian rhythms leading to better sleep.
Improves mood & brain functions: Glycine inside collagen and gelatin has been reported to improve mood, depression, and help with psychotic symptoms, like Schizophrenia.
Improve heart health: Collagen is extremely important when it comes to providing structure and shape for your arteries. It also can increase good cholesterol.
Skin & Hair Health: Scientists found it increases the growth of new cells, which may lead to better skin elasticity, fewer wrinkles, and better skin hydration, but research only backs eating it. There hasn't been enough research to say that collagen skin products work at all, however, when taken as a supplement, it works. It's also used to strengthen your nails.
Improves Gut Health: Glycine is the master at regulating inflammation in your stomach, small intestine and GI tract as it is an anti-inflammatory agent, can modulate the gut flora and protect against pathogens, and protects your gut from freezing. It also helps fortify the gut lining.
Impurities in Gelatin & Collagen to Look Out For
Collagen and gelatin are highly processed foods, but that's not necessarily bad. But as you can see from the image above, there's a lot going on before you purchase it. And in all that processing, lots can go wrong. Were going to spend some time on the process by which collagen is produced and how that can affect quality.
Collagen Has To Be Processed To Become Bioavailable
What these brands aren't telling you is between 50-60% of the collagen we consume is unlikely to be absorbed by our body because it's too large and heavy, so it has to be processed heavily in a facility to make it bioavailable.
Processing collagen is like having a long hose with a hole punched in it. Most of the material would pass through the hose, but some would escape. The same goes with our intestines–some of the collagen gets pushed out to our bloodstream. To prevent this from happening, brands attempt to make it more absorbable by coating it with enzymes and other things to break it down so our body can digest it easier.
This process creates a product called Hydrolyzed Collagen. This simply means they use natural enzymes to break down the secondary and tertiary bonds in the collagen and thus creating hydrolyzed collagen peptides that are then up to 90% bio-available.
When we think about taking collagen, we're talking about bits of ground-up cow parts, hooves, hides, nerve tissues,  ground-up bits of chicken like eggshell membrane, and fish. However, most collagen is actually cowhides (hopefully from grass-fed beef bovine cows), but those other parts could also be present. Sometimes it's marketed as a protein powder with many flavors, while other times it's just left plain. 
Mad Cows Disease Prompted New Rules By FDA Before Collagen Craze
The same parts that manufacturers use to create collagen supplements are often found to soak up heavy metals and other contaminations, the worst of which is BSE (bovine spongiform encephalopathy) or mad cow disease.
The Food & Drug Administration (FDA) in 2016 banned the use of some cow parts used in dietary supplements to address the (potential) risk for the presence of BSE. They banned materials from the cow including:
Specified risk materials: brain, skull, eyes, nervous system, vertebral column (excluding a few parts), and dorsal root ganglia (DRG) of cattle 30 months of age and older
The small intestine from all cattle unless the distal ileum has been properly removed, tonsils of the cow
Any material from non-mobile, sick, disabled cattle
Material from cattle not inspected and passed, or mechanically separated
Finally, the rule provides a definition of gelatin and clarifies that gelatin is not considered a prohibited cattle material if it is manufactured using the customary industry processes specified. Gelatin was never considered a prohibited cattle material, but FDA had never specifically defined gelatin before this ruling. There is no rule on vegan collagen.
Heavy Metals in Collagen & Gelatin
When it comes to the presence of heavy metals, the collagen industry is guilty as charged. Most collagen brands we came across had above 0.5 ug/day of lead, which is the public health goal created by the State of California Prop. 65 after reviewing the science on lead contamination and children.
CA Proposition 65 requires businesses to provide warnings to consumers living in California about significant exposures to a list of chemicals that cause cancer, birth defects, or other reproductive harm. This toxic enforcement act helps us recognize toxic chemicals. These chemicals can be in the products we purchase, in our homes or workplaces, or released into the environment. By requiring this information be provided, it enables consumers in California to make informed decisions about their exposures to these chemicals at their safe harbor levels.
In the 60s, California asked its citizens if they wanted toxins in their food and they said no, so they created a "right to know" process where companies have to put a warning sign on their food if it's above a certain threshold of lead. Companies not in compliance with the law can be sued by any consumer or consumer group. This provides a way for California to protect The language of the warning tells you how much lead is in the product.
Level 1 Warning: Between 0.5 ug/day and 15 ug/day of lead. Says "WARNING:  This product can expose you to a chemical known to the State of California to cause birth defects or other reproductive harm."
Level 2 Warning: Over 15 ug/day of lead. Says "WARNING:  This product can expose you to a chemical known to the State of California to cause cancer and birth defects or other reproductive harm."
When it comes to lead, it's important to understand that California has the highest standards out there when it comes to lead–even more than the third-party industry certifications themselves.
NSF/ANSI 173 (industry certification) allows for 20 ug/day of lead
Canada Natural Health Products Directorate allows for 20 ug/day of lead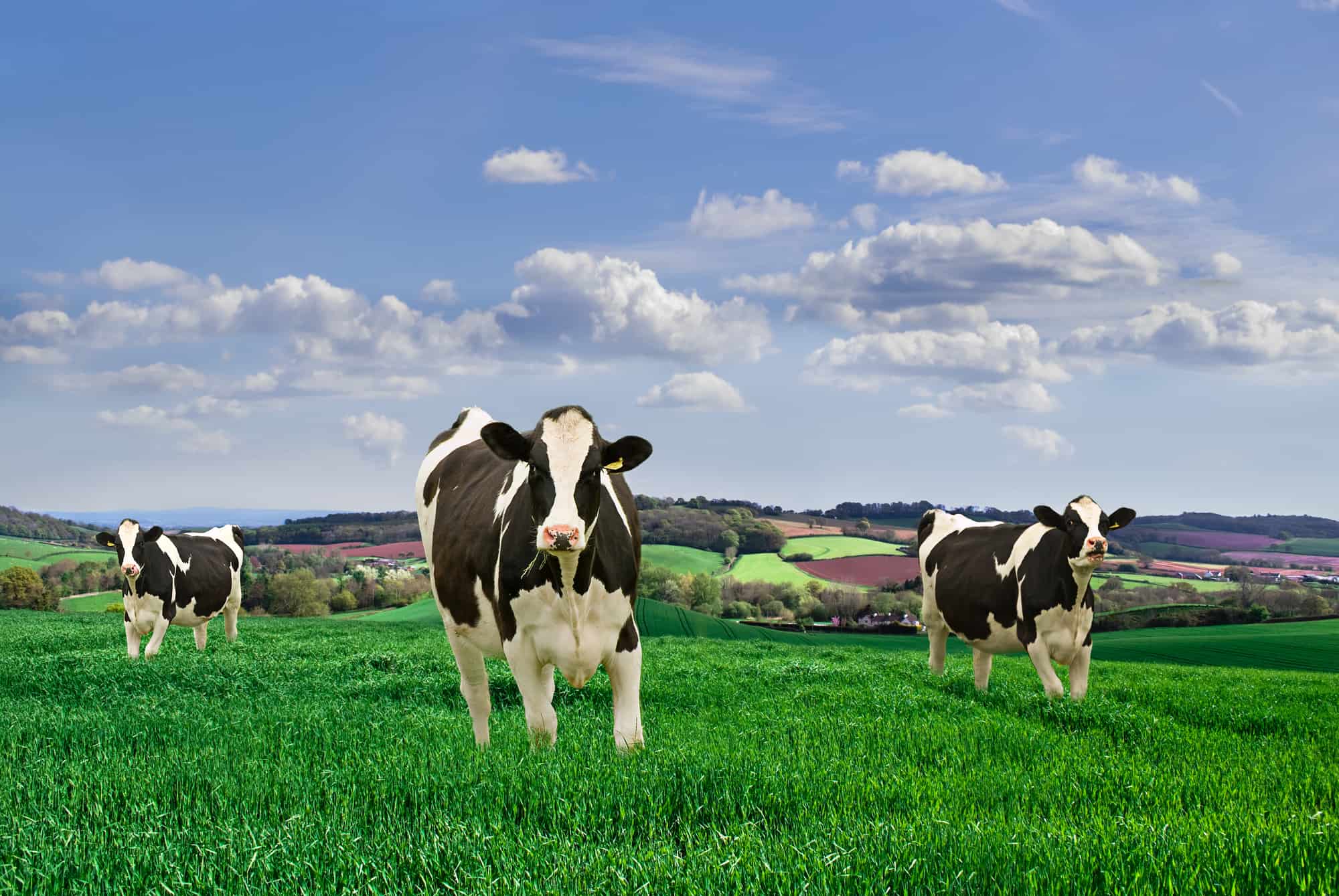 What Does Grassfed Mean? 🤷‍♀️ Whatever They Want.
In 2016, the USDA stopped regulating the term "grass-fed."  And because there is no testing to determine grass-fed, the consumers just have to take their word for it unless they see a grass-fed certification.
The USDA created the grass-fed standard in 2006 after a lengthy public process that lasted for several years. The regulatory arm of the USDA was not very thorough with their process, however. They required no audit or other verification other than a producer-signed affidavit, and thus the term was often misused and abused. So basically, it wasn't a very good standard, to begin with. Going forward as the standards have been dropped it gets even worse. Producers now get to define their own grass-fed claims and standards. The USDA will continue to approve grass-fed labeling claims, however, these claims will be created by simply answering a question about what grass-fed means to them. Long story short, the term "grass-fed" may not be what you would consider grass-fed.
Unless your canister of collagen has a grass-fed certification like American Grassfed Association, you can't be sure it's 100% grass-fed. Here are some AGA-certified ranches, we recommend that sell everything but collagen.
Crystal River Meats
No 100% Grassfed Collagen From the United States. It's Mostly Brazil, Australia, New Zealand & China.
Most of the "grass-fed" collagen we came across was from Brazil, Australia, New Zealand, or China and had no certifications. We didn't find any brand with certified grass-fed collagen from the United States.
But we did discover ranchers from the American Grassfed Association starting to organize to sell their bovine hides for special grass-fed collagen. If American Grassfed hides have less heavy metal contamination than what has been found in Brazil & China, this will be great for the consumer. Right now AGA ranchers are sold to conventional collagen producers with the rest of the conventionally raised cattle.
We didn't find any brands doing bison collagen and feel this would be a great way to support more bison on the American grasslands. Some bison hides are sold for collagen while others are paid to be disposed of.  The American grasslands are important carbon (CO2) sinks, but they need their natural gardeners–the Bison, to capture carbon. An increase in the demand for bison collagen could result in more bison in the grasslands. Can someone make this happen, please?

Not All Collagens Are Processed The Same–Differences in Absorption
Depending on how long the collagen sits in enzymes will determine how absorbable the collagen actually is. This is also referred to as bioavailability. Some companies like to shorten that time so they can produce more collagen, however that collagen results in less bioavailability of collagen.
There's a trick to assessing collagen to figure out if it's processed correctly. 90 percent of the product should be protein without any carbohydrates or fat to be considered high-quality pure collagen.
For every 10 grams serving size of collagen, you should have at least 9 grams of protein. Good collagen is at least 90% bioavailable. 
As long as you are seeing that ratio in pure collagen, it should be a higher quality product.

How to Choose a Good Collagen Brand
If you are interested in trying collagen, it's important to choose wisely. Each scoop of collagen needs to have the following in mind:
Sourcing: Search for companies that get their bones and tissues from grass-fed, pastured, cage-free, free-range, and antibiotic-free sources.
Junk: Avoid mixtures that combine collagen with probiotics, fiber, or other additives, which could interact with the collagen, change its efficacy or add more heavy metal contamination.
Heavy Metals: Avoid brands with the highest Prop. 65 warning language "WARNING:  This product can expose you to a chemical known to the State of California to cause cancer and birth defects or other reproductive harm." (We think the lower one is fine)
Quality: When you have 10 grams of collagen, make sure at least 9 grams is protein and no fat or carbohydrates.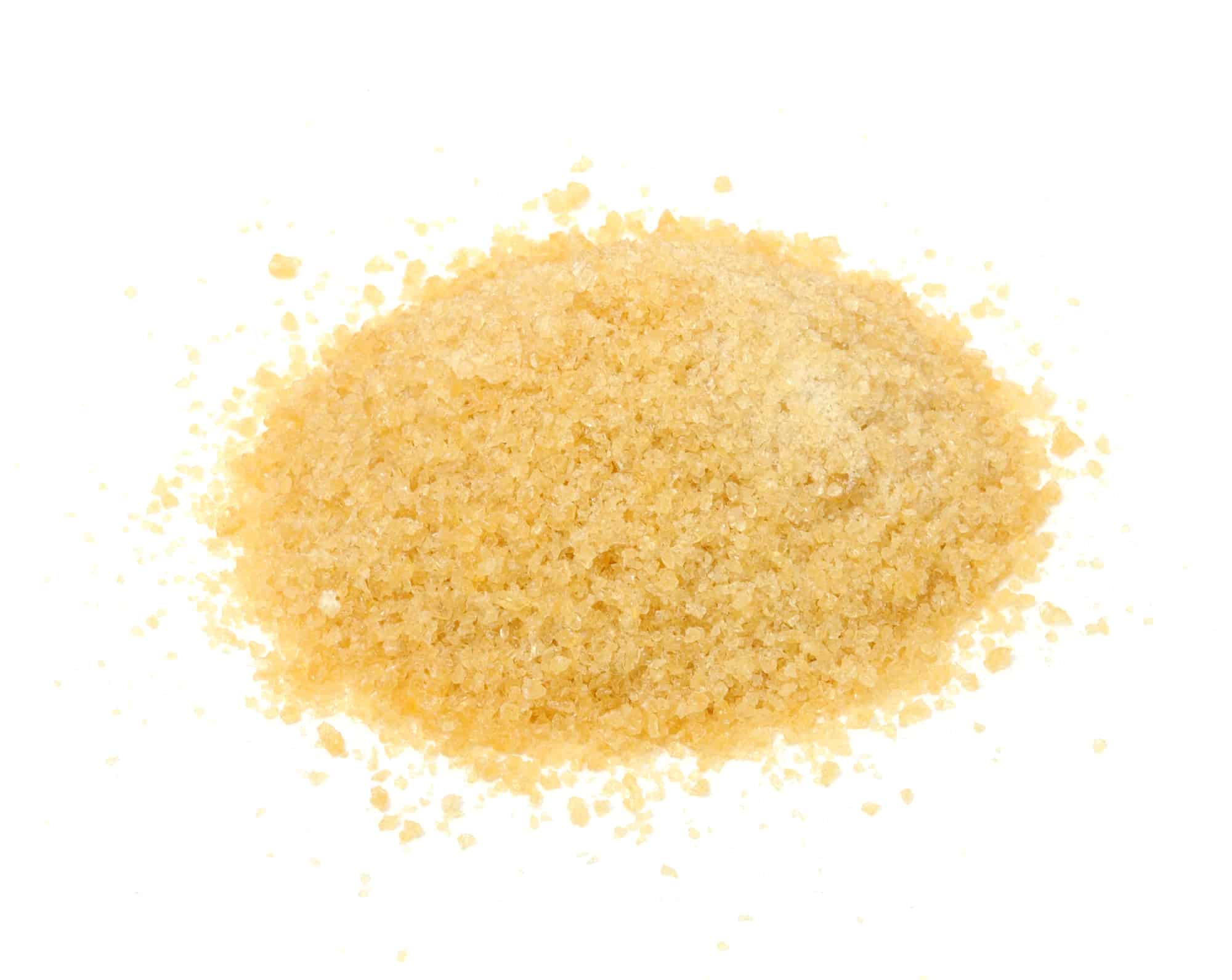 Top-Selling Collagen Peptide Products Test Positive for Heavy Metals
The Organic Consumers Association (OCA) and Clean Label Project (CLP) released a report revealing some of the most popular collagen peptide products contain measurable amounts of heavy metals. Animals in factory farms are exposed to heavy metals via animal feed grown with pesticides and fertilizers and water contamination. Thus, the ingredients they are exposed to are transferred to the collagen and raise the levels of heavy metals.
Using Environmental Protection Agency Inductively Coupled Plasma Mass Spectrometry (EPA 6020A, 3015) at 8 parts per billion, they discovered the following from 28 brands that were evaluated:
64% tested positive for measurable levels of arsenic
37% tested positive for measurable levels of lead
34% tested positive for trace levels of mercury
17% tested positive for measurable levels of cadmium
We made sure to include the results from this report in our overall findings below on collagen protein powders & best collagen supplements, but note that Ancient Nutrition, Bulletproof, Orgain & Preferred Elements had levels of lead above what the State of California recommends as safe. Ancient Nutrition, Correxiko, Orgain, Organixx, Reserveage Nutrition, & Vital Proteins had trace amounts of mercury. Bulletproof tested high for Cadmium.
Mamavation's Investigation of Collagen & Gelatin Brands
Our editorial team at Mamavation investigated over 40 different collagen and gelatin brands for quality. (We did not look at fish collagen because we are saving that for our upcoming seafood investigation.) Instead, we looked closely at whether the animals were pasture or grass-fed or were given antibiotics. Additionally, we looked closely at levels of lead contamination and contacted some customer service platforms to get information that they would normally give customers directly. We were a bit concerned by the degree to which some of these brands went to evade questions about the amount of lead in their products. California guidelines on heavy metals are very clear, however, some brands are not forthcoming with their Prop. 65 status. And finally, we looked into processing as best we could.
We are showing you our top recommended brand first at the beginning and the end so it's not lost at the bottom.
MOST RECOMMENDED BRAND: Perfect Supplement's Hydrolyzed Collagen

We independently tested this brand for phthaltes at very low levels and it passed!
We independently tested this brand for indications of PFAS "forever chemicals" and it passed!
No Prop. 65 warning required. We checked their current labs.
Only bovine collagen brand to have "Glyphosate Residue-Free" Certification from The Detox Project
Pasture raised cows & Grassfed certified
97% bioavailable
Disolves in hot or cold liquids
The only brand that offered all laboratory data openly

Perfect Supplements offers Mamavation Readers a Special Discount. Click here to redeem 10% off Hydrolyzed Collagen and Free Shipping on orders over $99. Use "Mamavation" at checkout. Perfect Supplements also has Type II Collagen, which is also certified "glyphosate residue-free" here.

Bad Brands of Collagen & Gelatin
These brands could be using animal sourcing from a Concentrated Animal Feeding Operation (CAFO), where animals are in cramped conditions. This makes them more likely to get sick, which later increases the need for more antibiotics. These cramped situations are also known as "factory farms" when discussed. Experts say that the increase of antibiotic use in animals is linked to a rise in antibiotic-resistant bacteria which is infecting millions of Americans every year. Brands that did not respond to our inquiries on social media about lead levels also went here.
Ancient Nutrition Multi-Collagen Peptides: tested for trace levels of mercury
Beachbody Collagen Peptides
BioSil Advanced Collagen Generator
Bulletproof Collagen Protein Chocolate: Has levels of lead and cadmium above what the State of California says is safe.
Correxiko Marine Collagen, Unflavored: has tested for trace amounts of mercury
Isopure Unflavored Collagen Peptides
Orgain Grassfed Pasture Raised Collagen Peptides: This brand tested for lead amounts above what the State of California says is safe. And also had trace amounts of mercury via labs mentioned.
Organixx Collagen: This brand tested for trace amounts of mercury via labs
Picnik Collagen Creamer
Perfect Keto Collagen Peptides
Modere Collagen Peptides
Reserveage Nutrition Collagen Replenish Powder: Tested for trace amounts of mercury
Vital Proteins Collagen Peptides: This brand tested for trace amounts of mercury. After analyzing the California Attorney General's office we noticed that Vital Proteins has numerous 60-day notices from consumer & consumer groups to the Attorney General. These notices are a precursor to a lawsuit.
Vital Proteins Beef Gelatin Powder
Youtheory Collagen Advanced Formula Tablets:  has between 0.5 ug/day and 15 ug/day of lead per their prop. 65 warning (lower lead warning)

Better Brands of Collagen & Gelatin
These brands are paying more attention to animal welfare and avoiding the need to give them antibiotics by utilizing grassfed and pastured animals. They have improved conditions so antibiotics are not needed. However, they do have lead in amounts above the public health goal in California of 0.5 ug/day. Any brand that has above 0.5 ug/day would need a Prop.65 Warning. More on Prop.65 warnings on supplements here. Some brands tested very clean but were not grassfed. We linked up brands that were very clean via testing but didn't get the highest mark.
BioTrust Nutrition Ageless Multi-Collagen Protein: Played coy when it came to transparency. Sent me a long response and another and another. But after several attempts to evade my question, they finally admitted to having a Prop. 65 warning label warning you of reproductive toxins and carcinogens. That means they have over 15 ug/day of lead in their products.
BUBS Naturals Pasture-Raised Grassfed Collagen Peptides
Bulletproof Collagen Protein Unflavored: Has between 0.5 ug/day and 15 ug/day of lead per their prop. 65 warning. (lower level of lead) (Chocolate variety tested for high levels of cadmium)
Organika Unflavored Collagen Peptides: Does not sell in California so we can't assess their lead levels. They won't share labs with us either so we put them here.
Puori CP1 Pure Collagen Peptides: Does not claim to be grassfed, but tested very clean!
Garden of Life Unflavored Collagen Peptides with Probiotics: Says they do not need a prop. 65 warning sign, however their parent company, Nestle, had a Prop. 65 violation in 2017. We put them here because of added "junk" in their formulation because we could not find a simple collagen product.
MAV Nutrition Collagen Peptides & Probiotics: didn't make top spot because it contains more than just collagen, however, it tested very clean!
SkinnyFit Super Youth Multi Collagen with Peptides: does not claim to be grassfed but tested very clean!
Sports Research Collagen Peptides: does not claim to be grassfed but tested very clean!

Best Brands of Collagen & Gelatin
These brands are made from grass-fed animals on pasture and raised without the use of antibiotics. They also have below 0.5 ug/day of lead and require no Prop. 65 Warning for California. We have some extensive notes to read with some specific companies down here as well to pay attention to. We linked up the brands we had verified by seeing labs. Make sure to ask your doctor if taking collagen is right for you and do not replace this with your medications unless otherwise instructed by your doctor. Mamavation also prefers pure collagen to a blend that may incorporate soy. Use only as directed and do not take more of a dose than recommended.
RECOMMENDED BRAND: Perfect Supplement's Hydrolyzed Collagen.

No Prop. 65 warning required. We checked their current labs.
Only collagen brand to have "Glyphosate Residue-Free" Certification from The Detox Project
Cows on pastures & Grassfed certified
The only brand that offered all laboratory data openly

Perfect Supplements offers Mamavation Readers a Special Discount. Click here to redeem 10% off Hydrolyzed Collagen and Free Shipping on orders over $99. Use "Mamavation" at checkout.