What crunchy green mom doesn't love to give Monsanto the finger? So Thrive Market, an online retail store dedicated to non-toxic products and non-GMO food, has created the first "glyphosate free" aisle so you can shop and give Monsanto the finger at the same time. You've trusted Mamavation on topics like best salad dressings, best hummus, and safest cookware, now join us as we explore this new "glyphosate residue-free" digital aisle at Thrive Market, the history of Monsanto, and more tips on how you can give Monsanto the finger.  😂
Disclosure: this post contains affiliate links.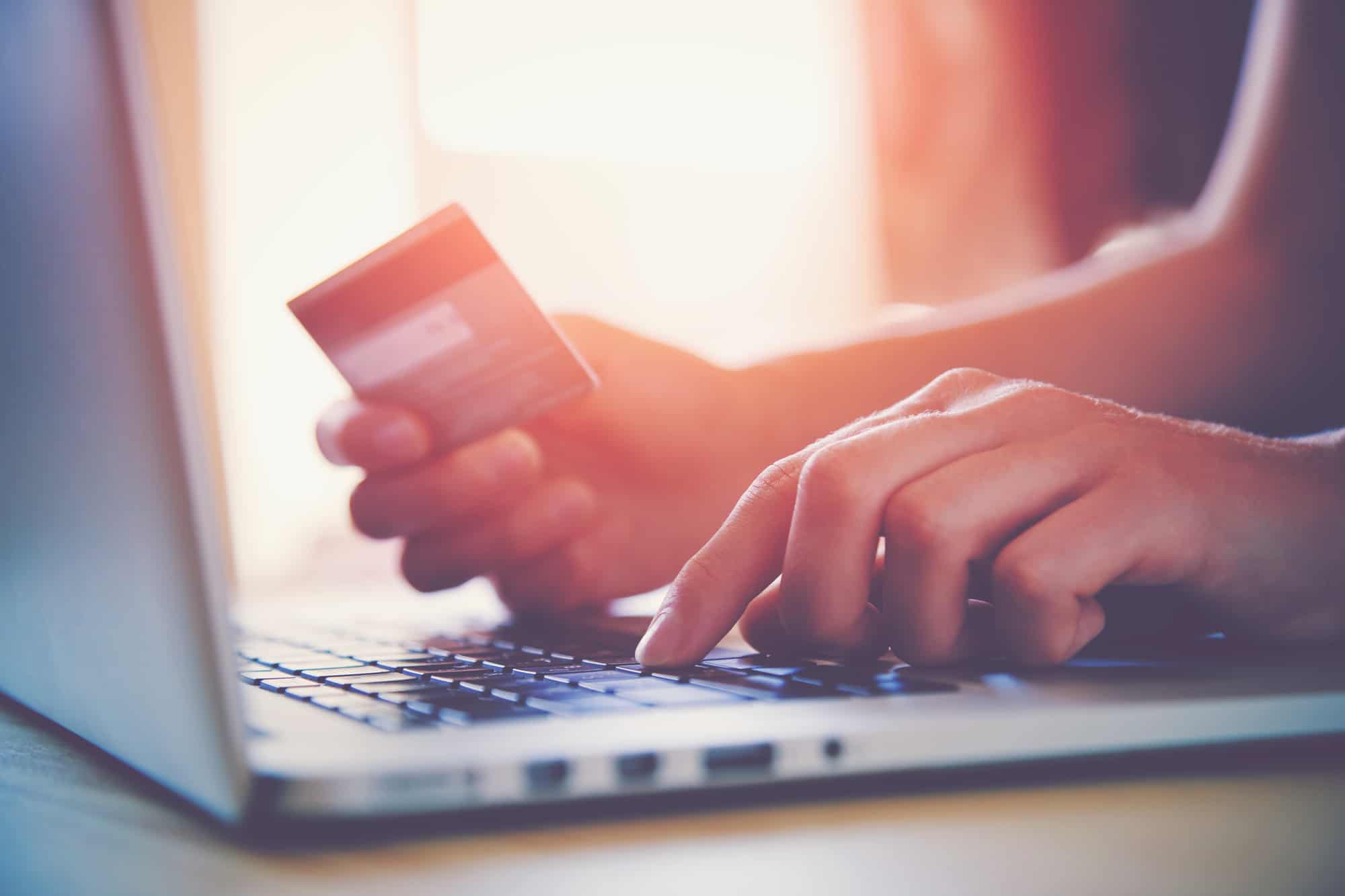 Financial Markets Are Lightning Rods of Societal Change, Meaning Where You Spend Your Money Matters…A Lot
In just a minute, we'll go over the If the history of Monsanto and later several things you can do to flip them the bird. But the fastest way to cut down a company is to take away their resources and that means giving other people your money instead. By not feeding Monsanto, you are literally flipping them the finger. By not purchasing products that line their pockets, you are not taking part in what they have done or are presently doing.Even if you just do this a little bit, the result is the same–less resources for Monsanto.
Thrive Market "Glyphosate Free" Aisles Means You Can Give Monsanto the Finger…For Reals!
Thrive Market has recently created a way for you to flip off Monsanto directly by adopting the "Glyphosate Residue-Free" certification from The Detox Project permanently and allowing you to shop glyphosate free. It's an easy way for you to give Monsanto the finger in your everyday life. This certification proves with laboratory precision that the product you are about to purchase has levels of glyphosate below the detection level of 10ppb (parts per billion). To date, the certification has been widely used by food brands, and is now one of the fastest-growing certifications in the U.S., with over 40 brands and 900 products already carrying the seal. So now you can easily browse through Thrive Market and see which products have this certification here. If you would like to start shopping online at Thrive Market, click here for 25% off and 2 months free membership!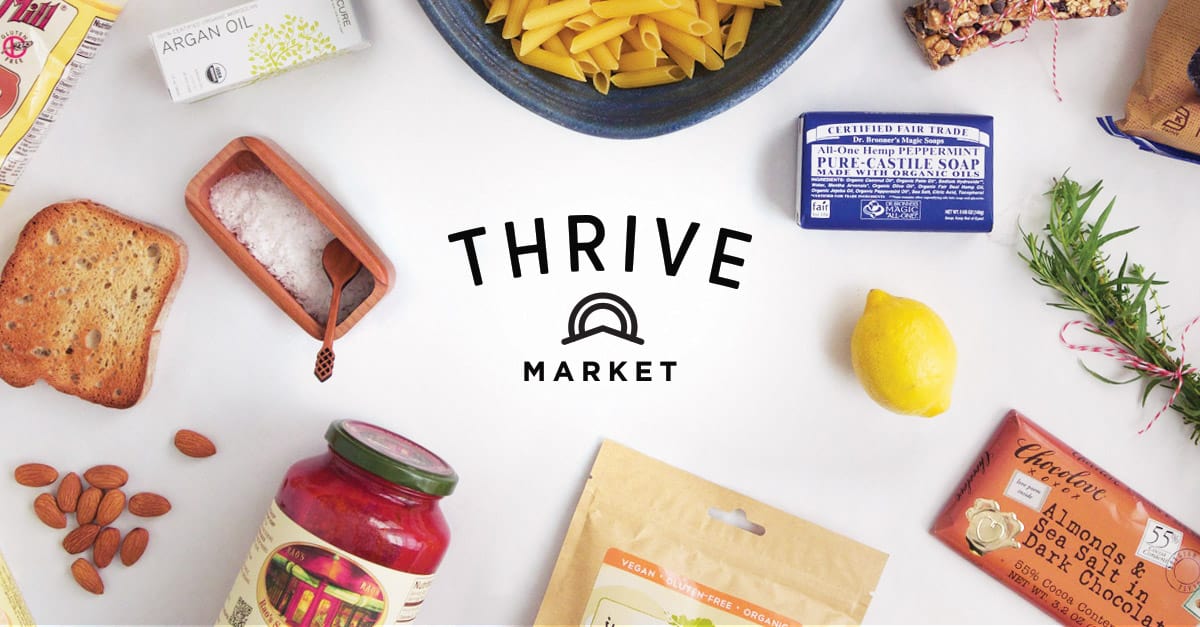 Don't Take Our Word For It, Come See Which Brands Have Glyphosate Residue-Free Certification
Each brand here has been certified by The Detox Project to have non-detectable glyphosate levels under 10 parts per billion, which is the lowest detection level you can accurately test for. If you would like to see your favorite product here, compel them to get "Glyphosate Residue-Free" certification too! Click here for 25% off and 2 months free membership at Thrive Market.
Oils & Cooking Spray
Cereals
Honey
Supplements
Children's Formula & Supplements
Medicine Cabinet
Candy
Top 10 Reasons Why You Should Give Monsanto the Finger
If you haven't heard of Monsanto, boy do I have a story for you! Founded in 1901, Monsanto is the largest agricultural behemoth most infamous for doing dirty deeds with toxic chemicals, covering up their knowledge of the danger, and then it all coming out in court documents decades later. With so many toxic chemicals and tidbits of devilish delights, its no wonder Monsanto was ranked 3rd least favorite company by a Harris Poll from Neilson in 2014. However, they have been even busier with even more dirty deads since then. Here's your top 10 reasons to give Monsanto the finger.
#1 Roundup Weedkiller (Glyphosate) Non-Hodgkin's Lymphoma Lawsuits Totaling Over $2 Billion & Counting
The most current horror story about Monsanto is recent lawsuits brought by people who got sick with Non-Hodgkin's lymphoma after spraying Roundup Weed Killer, their flagship product. Recently, over 13,000 lawsuits have been filed against Monsanto/Bayer in the United States and so far plaintiffs are winning. (More on the verdicts: Pilliod et al. v. Monsanto Co. – $2.055 Billion Jury Verdict, Johnson v. Monsanto Co. – $289.2 Million Jury Verdict, Hardeman v. Monsanto Co. —$80 Million Jury Verdict.) In each case, victims proved Monsanto knew the risk of cancer, covered it up, ghostwrote scientific journals, and spent millions lobbying the Feds to receive favorable treatment in regulatory affairs. According to Judge Suzanne Ramos Bolanos, Monsanto "acted with malice, oppression or fraud and should be punished for its conduct."
#2 Honey Bee Colony Collapse Disorder (CCD) Linked to the Neonicotinoid Chemicals Coated on Monsanto's Seeds
Monsanto sells seeds coated with chemicals called neonicotinoids, which are incredibly controversial because they have been tied to Honey Bee Colony Collapse Disorder (CCD). This chemical has also killed other insects, which has also snowballed into a loss of birds as well.  Neonicotinoids act as a nerve agent when inside the body of insects and are incredibly harmful. Because of this, neonicotinoids have been restricted in the European Union for many years but in 2018 they banned three of them: clothianidin, imidacloprid, and thiamethoxam.
Bees pollinate more than 30% of all plants that produce foods consumed by humans, so they are an incredibly important part of the food system. "Neonicotinoids are one of the most serious causes of downward negative pressure on pollinators," according to Keith Delaplane, director of the Honey Bee Program at the University of Georgia. The parasitic Varroa destructor mite and colony collapse disorder have decimated the honey been population in the United States.
#3 Glyphosate (Roundup) Deemed Probable Human Carcinogen by World Health Organization (WHO) 
Glyphosate, the world's most popular weed killer, has been deemed a probable human carcinogen by International Agency for Research on Cancer (IARC), an arm of the World Health Organization (WHO). Shortly after that announcement, it wasn't too long till California stuck glyphosate on their Prop. 65 List of carcinogens and human reproductive toxicants.
#4 Americans Love Small Farmers, While Monsanto Sues Them in Court
Monsanto has developed a reputation for zealously suing small farmers to defend their patents on their genetically modified seeds. Between 1997 and 2010, they filled 142 patent-infringement lawsuits against 410 small farmers and won $23 million in judgments against each one according to a report by the Center for Food Safety. This report also found that 53% of the world's commercial seed market is controlled by just three firms – Monsanto, DuPont, and Syngenta. With all this control of the food supply raking in millions off the backs of poor family farmers, Monsanto deserves the finger.
#5 Monsanto Developed "Agent Orange", a Chemical Cocktail Sprayed From Above on Vietnam Vets to Kill The Forrest
Agent Orange was that nasty herbicide and defoliant used by the US military as part of its herbicidal warfare program, Operation Ranch Hand. Our boys were doused with "Agent Orange" chemical during the Vietnam War from above from 1961 to 1971. The mixture has two herbicides and traces of dioxins. Many vets, perhaps even someone you know,  have gotten sick with major health problems after being exposed. According to the U.S. Department of Veterans Affairs the list of health effects from Agent Orange is as follows: prostate cancer, respiratory cancers, multiple myeloma, type II diabetes mellitus, Hodgkin's disease, non-Hodgkin's lymphoma, soft tissue sarcoma, chloracne, porphyria cutanea tarda, peripheral neuropathy, chronic lymphocytic leukemia, and spina bifida in children of veterans exposed to Agent Orange as conditions associated with exposure to the herbicide.
#6 Anniston, Alabama was when Monsanto Literally Got Away with Murder by Poisoning the Community's Water with PCBs
Monsanto made PCBs from 1935 until 1977 in the town of Anniston, Alabama. For over 50 years, they dumped PCBs into the river, which was the source of their drinking water. They also released PCBs into the atmosphere and dumped it into landfills. The people who lived in Anniston got incredibly sick with reproductive, developmental, immune system disorders & cancers. In 2003, Monsanto agreed to pay out $700 million for clean-up, prescription drugs and other programs detailed in the agreement.
PCBs were oils used as lubricants, hydraulic fluids, cutting oils, waterproof coatings and liquid sealants. They are incredibly persistent and were banned decades ago, but can still be found in the environment today. PCBs got widespread attention in the 70s when it was discovered that two General Electric Plants were dumping PCBs in the Hudson River creating a superfund site over 200 miles long.
#7 Monsanto Tried To Bury This Report from Agency for Toxic Substances and Disease Registry (ATSDR) About Glyphosate
The public health agency of the U.S. Department of Health and Human Services (DHHS) Agency for Toxic Substances and Disease Registry (ATSDR) released a much-anticipated report on the toxicity of glyphosate. In 257 pages they concluded that not only is glyphosate linked to cancer, but also diseases regarding reproduction, development, and organ toxicity. Researchers independent of this report have also linked glyphosate to spreading antibiotic resistance, poor gut health, liver enzyme disruption, and gluten intolerance.
#8 Widespread Contamination of DDT Started a Movement With a Strong Female Leader, Rachel Carlson
From 1944 to 1957 Monsanto was involved in creating the now-banned insecticide DDT. DDT was sprayed liberally throughout communities to protect them from mosquitos and the diseases they carry. If you take a look at the video above, you'll discover some of the advertisements and everyday household products DDT made an appearance in. But DDT also came with a cost. It poses serious health consequences to the human immune system.
DDT was made famous by Rachel Carlson in her book Silent Spring, which was published in 1962. It chronicled the adverse environmental effects caused by the widespread use of pesticides without long-term safety testing. She accused the chemical industry of spreading misinformation about the safety of pesticides and accused public officials of blindly trusting them. The book was met with fierce opposition by the chemical industry, but it also brought attention to environmental issues in the United States and brought about numerous changes. Silent Spring became a rallying point for a new environmental movement in the 1960s. After that, chemical companies started to get scrutinized more. DDT was later banned for agriculture uses, but you can still find DDT in bug sprays. (Click here to see our bug spray investigation.)
#9 The Wild Ride of Aspartame Where Rat Tumors, Diet Coke, And U.S. Attorney Investigations Can Be Used in the Same Sentence
Monsanto began producing aspartame in the 1970's with a partner, G. D. Searle. Originally, the FDA refused to approve aspartame due to inadequate evidence of safety, but that didn't last long. Today, It's sold under the brand names of NutraSweet and Equal. It's also widely used in the diet food industry, including in yogurts, diet soda, and protein bars. The ingredients of aspartame–aspartic acid and phenylalanine– are naturally occurring amino acids, yet when animal testing occurred, it caused tumors and holes in the brains of rats.
G.D. Searle, Monsanto's Laboratory partner working on Aspartame, was investigated by the FDA and problems were found with studies he did on two other chemicals: Flagyl and Aldacone. The General Accounting Office reported in 1987, they "uncovered "serious deficiencies in Searle's operations and practices which undermine the basis for reliance on Searle's integrity in conducting high-quality animal research to accurately determine or characterize the toxic potential of its products."
After this, the U.S. Attorney's Office started investigating for potential criminal charges. Searle hired Donald Rumsfeld as CEO to help them navigate Washington, D.C. and it's politics. Not long after that, the "revolving door" started to block justice and the U.S. Attorney in charge of the investigation took a job with the same law firm that represented Searle. With no leadership to direct the ship, the statute of limitations ran out and it was over.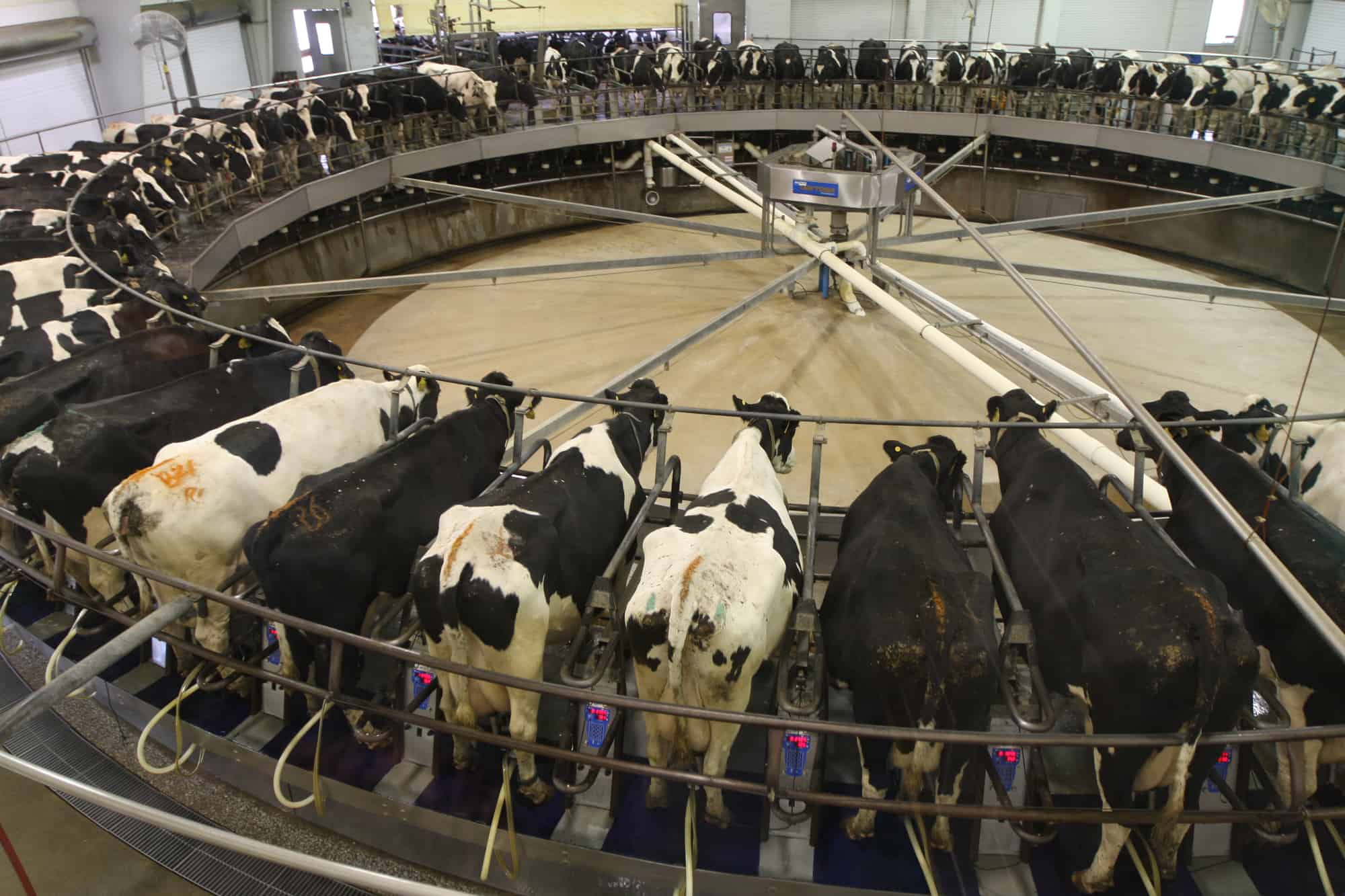 #10 Monsanto's Bovine Growth Hormone (rBGH) is an Example of Public Opinion Balancing Out The Score
Monsanto had the approval of Bovine Growth Hormone (rBGH) in 1993 for use in dairy cows by the Food and Drug Administration. Even though regulatory agencies in Canada and Europe rejected the hormone because of animal and human health concerns, the FDA still approved. rBGH is a synthetic hormone produced from genetically modified E. coli bacteria that increased the production of milk. When dairy cows produced more milk, dairy farmers made more money.
Cows treated with rBGH developed health problems like lameness from leg and hoof problems, more udder infections (mastitis), infertility, cystic ovaries, fetal loss and birth defects. Because cows were getting more infections, farmers were using more antibiotics to treat them increasing the risk of antibiotic-resistant bacteria.
Thankfully, because of the consumer outcry over the unlabeled use of rBGH in the dairy industry, only 9.7% of dairy operations were using rBGH as of 2014. The vast majority of dairy operations now are rBGH-free.
10+ More Ways to Give Monsanto the Finger
Even if you don't decide to shop in Thrive Market's Glyphosate Free Aisle, you still have some options on things you can do to flip on Monsanto. We asked the crunchy green moms of Mamavation what they did to flip off Monsanto and we got some great answers.
Eat more organic food.
Download the Buycott app on your phone so you can scan and avoid products based on your ethical preferences
Work with your local school districts, city  & park districts to pass laws restricting the use of glyphosate herbicides on city & school property and parks where children play
Support what Stonyfield is doing converting athletic fields across the United States to organic land management
Grow more of your own food in your backyard, including chickens
Pressure retailers to stop carrying Roundup WeedKiller. Costco is the most recent retailer to stop.
If you are part of a homeowners association, work with them to pass glyphosate restrictions.
Build a pollinator garden for honey bees & Monarch butterflies.
Stop spraying glyphosate on your own property.
Donate to organizations like Environmental Health News, Environmental Working Group, Center for Food Safety, Cornucopia, Beyond Pesticides, & Organic Consumers Association.
Support your local farmers market.
Share stories about the food system with your friends