We all love a good spaghetti sauce but did you know there could be ingredients in your store-bought sauce that might be hazardous to your health?
Everyone I know, including me, has some store bought spaghetti sauce in the cupboard for times when you just need to get dinner on the table. But sometimes modern convenience can translate into poor health. This is when it's time to be proactive and select the brands you know won't impact your family's health in a negative way.
I went around to my local grocery stores and read the labels in person to give you a verified ingredient rundown, breaking it into the good, okay and terrible spaghetti sauces on your store shelves.
What are the Ingredients To Avoid in Spaghetti Sauce?
There are a surprising number of questionable ingredients in store-bought spaghetti sauce. I found GMOs, high added sugar, high fructose corn syrup (HFCS), modified food starch, a variety of vegetable oils, natural and artificial flavorings, animal fat, yeast extract, and toxic preservatives like nitrites and sodium benzoate just to name of few.
Prego labels actually read, "Partially produced with genetic engineering." Umm, thanks for labeling, but no thanks.
Artificial and Highly Processed Ingredients
There are a handful of super processed and just plain fake ingredients found in some spaghetti sauces including modified food starch, artificial flavorings and HFCS. GMOs are included in this category because they've been manipulated to a massive extent, far away from their original forms.
Artificial flavorings are synthetic chemical mixtures whose purpose is to mimic natural flavors. These fake flavorings and colors are linked to eczema, hyperactivity and asthma.
HFCS is another common ingredient in pasta sauce because it's a cheap (over-processed) alternative to cane sugar. HFCS isn't easily metabolized by the liver and can increase the risk of developing type-2 diabetes and coronary heart disease.
Vegetable Oils
Vegetable oils often contain high levels of polyunsaturated fats (PUFAs). Why is that a problem? PUFAs are highly unstable and quick to oxidize which leads to free radical formation, chronic inflammation and even DNA damage. Two of the worst offenders, soybean oil and canola oil, are likely genetically modified and are the most often found vegetable oils in pasta sauce.
Toxic Preservatives
Nitrites and nitrates have been in the spotlight lately, and for good reason. According to Science Daily,
A new study has found a substantial link between increased levels of nitrates in our environment and food with increased deaths from diseases, including Alzheimer's, diabetes mellitus and Parkinson's.
Sodium benzoate is a synthetic chemical used as a preservative that's especially concerning when combined with citric acid, a common food additive. The mix of these two ingredients forms benzene, a known carcinogen. Sodium benzoate has also been linked to hyperactivity in children when mixed with artificial colors.
BPA-Lined Cans
There are a few companies that still use archaic cans for their packaging, and because they're likely lined with a BPA epoxy I recommend avoiding them like the plague. BPA is a well-known bioaccumulative endocrine disruptor that's been linked to early puberty, reproductive abnormalities, obesity and insulin resistance, and has been found to adversely effect babies in the womb. Mamavation did a full investigation of which cans in the grocery store contain BPA epoxy resin here.
---

The Good
I selected products for this section that have acceptable ingredients and relatively low sugar content. These spaghetti sauces are the best choices by far: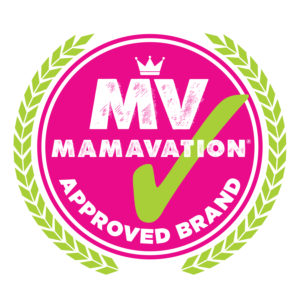 Lidia's

Mezzetta

Mom's
Monte Bene
Organico Bello
Organicville

Superior Selections

The Silver Palate

Thrive Market

Victoria Trading Company
The Okay
The middle-of-the-road spaghetti sauces are in our okay section because they have higher sugar content and/or semi-questionable ingredients like soybean oil and the mysterious "natural flavoring." These sauces are better choices than the worst though, and most are widely available:
Always Save

Amy's Organic

Best Choice (avoid the cans and go for glass jars instead)

Cascone's

Classico

Emeril's

Francesco Rinaldi

Muir Glen Organic
Newman's Own
Walnut Acres
The Terrible
The worst spaghetti sauces contain some or all of the things we want to avoid: GMOs, high sugar, toxic preservatives, vegetable oils, caramel color, animal fat, and a couple are even packaged in BPA-lined cans.
Barilla
Bertolli

Del Monte

Gaetano's

Great Value

Hunts

Luigi Bonura's

Prego

Ragu

Scimeca's

Taste of the Hill
Any organic sauce will be your best bet, but as you can see we also found some that were not organic but had great ingredients. Organic food is just easier for us to support because they avoid the ingredients we are mostly concerned which makes shopping easier. (Who has the time to read every label at the grocery store if you aren't doing a Mamavation investigation?) We recommend if you are on a budget to check out the spaghetti sauces at Thrive Market. They end up being between 25-50% off what you would find in the store and all Mamavation community members will receive a FREE trial membership and 25% off their first purchase. That way, your budget will go further.
Overall, we encourage you to purchase organic because it will allow you to avoid 99% of the ingredients that are of concern.
Question: Which spaghetti sauce are you purchasing? Is yours on the naughty list? Do you have any additional sauces you recommend?
Save