The other day, a friend of mine ordered some supplements in the mail from Amazon and they came with a California "Prop.65 Warning" telling her ingredients inside may cause cancer. She's not even from California, so she had lots of questions about what was inside the bottle that was linked to cancer. The truth is most people have the same fears when they see a Prop.65 warning in their packages. Should they be? We'll answer that! You've trusted Mamavation to bring you topics like safest cookware, best organic mattresses, and best probiotics, now join us as we take you through the ins and outs of "Prop.65 warnings" on your food & supplements.
Disclosure: This post contains affiliate links.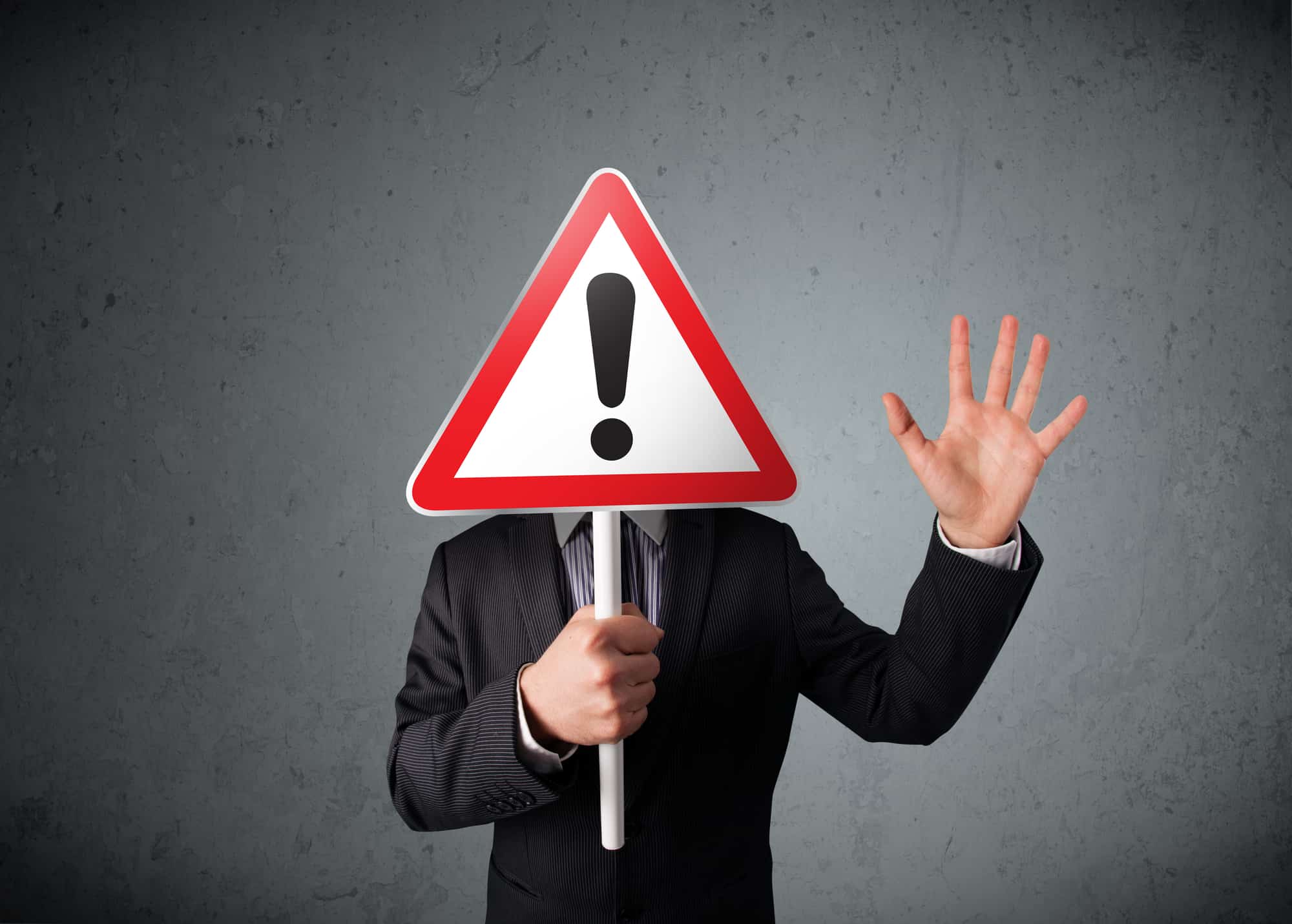 What is California's Prop. 65 Law?
Prop. 65 requires businesses to provide warnings to consumers living in California about significant exposures to chemicals that cause cancer, birth defects or other reproductive harm. These chemicals can be in the products they purchase, in their homes or workplaces, or released into the environment. By requiring this information be provided, it enables consumers in California to make informed decisions about their exposures to these chemicals.
When you see the Prop. 65 Warning from California it should read like this.
WARNING: Consuming this product can expose you to chemicals including [name of one or more chemicals], which is [are] known to the State of California to cause cancer and birth defects or other reproductive harm. For more information go to www.P65Warnings.ca.gov/food.
Prop 65 is a right-to-know law, which means it's only information. It does not ban the sale of any of the chemicals inside these products.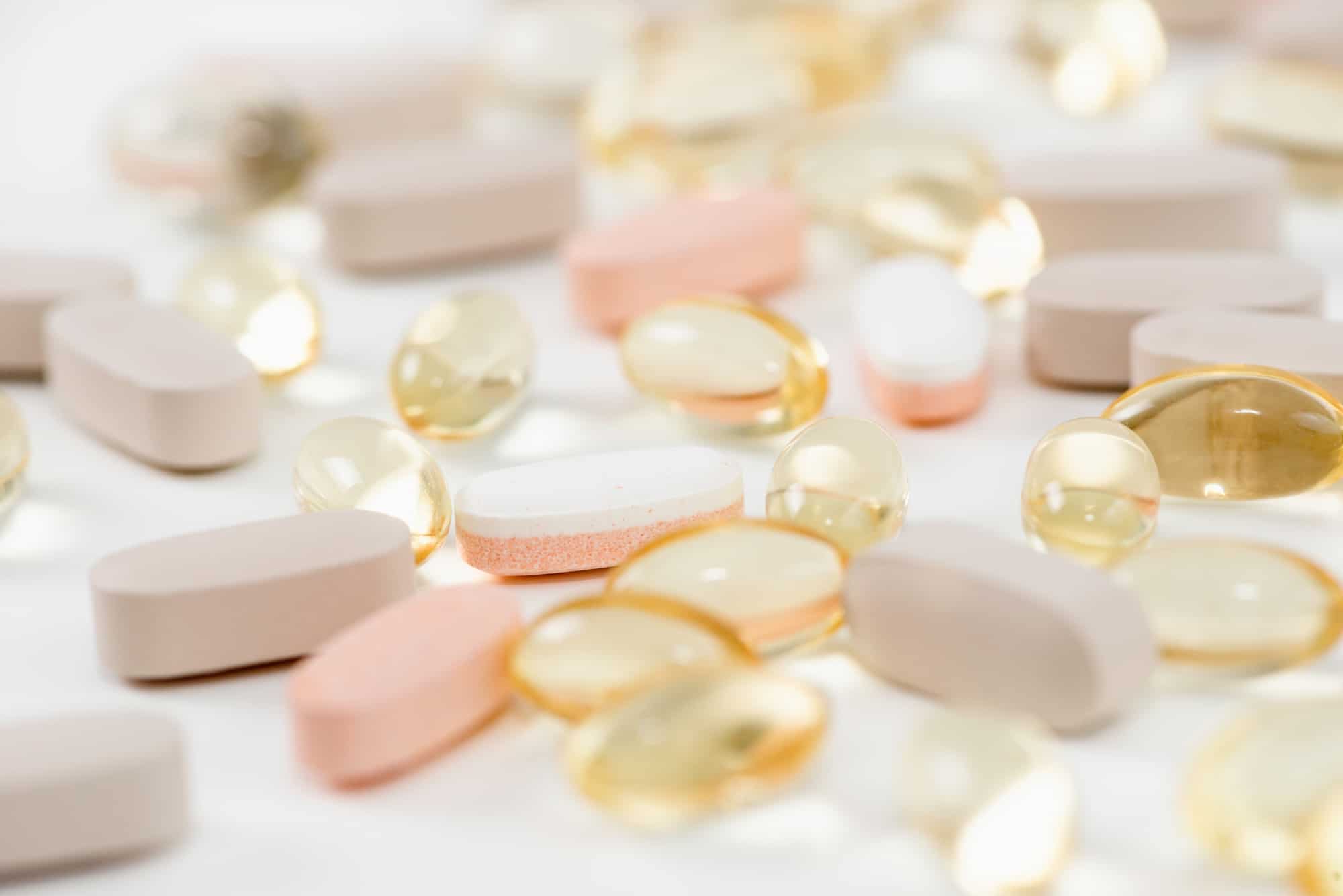 Challenge: Prop 65. Tells You If Something Is Toxic, But Not How Toxic
It's important to put into perspective what Prop. 65 does tell you and what it does not tell you. A chemical will be added to the Prop. 65 list if there are enough quality studies to point to it being a carcinogen. But what it cannot tell you is the amount of ingredient you would need to consume to likely cause cancer. This is why you'll see plutonium listed next to bacon. Both are linked to cancer, but obviously plutonium you don't want to digest even once. Bacon is linked more to long term exposure and can be consumed numerous times before anything bad can happen.
Prop. 65 is Stricter Than Any Other Agency or Trade Group
When you compare the standards from Prop. 65 in terms of lead and the rest of the industry, you realize very quickly that California is very serious about lead. Here are the established oral limits for lead based on daily dosages of the finished product:
California Prop. 65 for Reproductive Toxin allows for 0.5 ug/day of lead
California Prop. 65 for Carcinogens allows for 15 ug/day of lead
NSF/ANSI 173 (industry certification) allows for 20 ug/day of lead
Canada Natural Health Products Directorate allows for 20 ug/day of lead
What Kind of Ingredients Would I Find In Supplements That Could Trigger a Prop. 65 Warning?
Most of the time, Prop. 65 warning is a case of "indirect additives", whereas they are not intentionally added, but instead found in the soil, through processing or leached through packaging. According to the State of California, chemicals that are likely to show up in food, beverage & supplement products are as followings:
lead
mercury
cadmium
acrylamide
arsenic
bisphenols
And when it comes to supplements, our advisors tell Mamavation that it is mostly lead. Lead has been a contaminant in the supplement industry since its inception. Lead is naturally found in the soil, and can also come off processing equipment in micro fragments. It's impossible to completely get rid of, so California has devised a system that only alerts you when lead gets above a certain threshold.
So if you have several bottles with Prop. 65 Warnings, you can contact the company to find out how much lead is in their product to make an informed choice. However, there is no law mandating them to tell you that information.
Types of Prop.65 Warnings
There are several different types of Prop.65 warnings and they mean different things. The very first one you see below is the most severe and requires a higher standard of a quantity of laboratory studies to qualify.
WARNING:  This product can expose you to a chemical known to the State of California to cause cancer and birth defects or other reproductive harm.
WARNING:  This product can expose you to a chemical known to the State of California to cause cancer.
WARNING:  This product can expose you to a chemical known to the State of California to cause birth defects or other reproductive harm. 

How Much Lead Does California Allow Inside Products Without Prop.65 Warnings?
California defines the No Significant Risk Level (NSRL) for naturally occurring lead to be 15 mcg per day. That means if a product has more than 15 mcg in one dose, it's red-flagged and will get a Prop.65 Warning level 1 saying WARNING:  This product can expose you to a chemical known to the State of California to cause cancer and birth defects or other reproductive harm.
NSRL(µg/day)
MADL (µg/day)
Lead
15 (oral)
0.5
Lead acetate
23 (oral)
Lead phosphate
58 (oral)
Lead subacetate
41 (oral)
If a supplement delivered 15 mcg or less, but the total amount was more than 0.5 mcg of lead, they would still have to show a warning sign, but would have warning level 3 instead saying WARNING:  This product can expose you to a chemical known to the State of California to cause birth defects or other reproductive harm.
Finally, when the amount of lead inside a daily serving is less than 0.5 mcg, no warning is needed.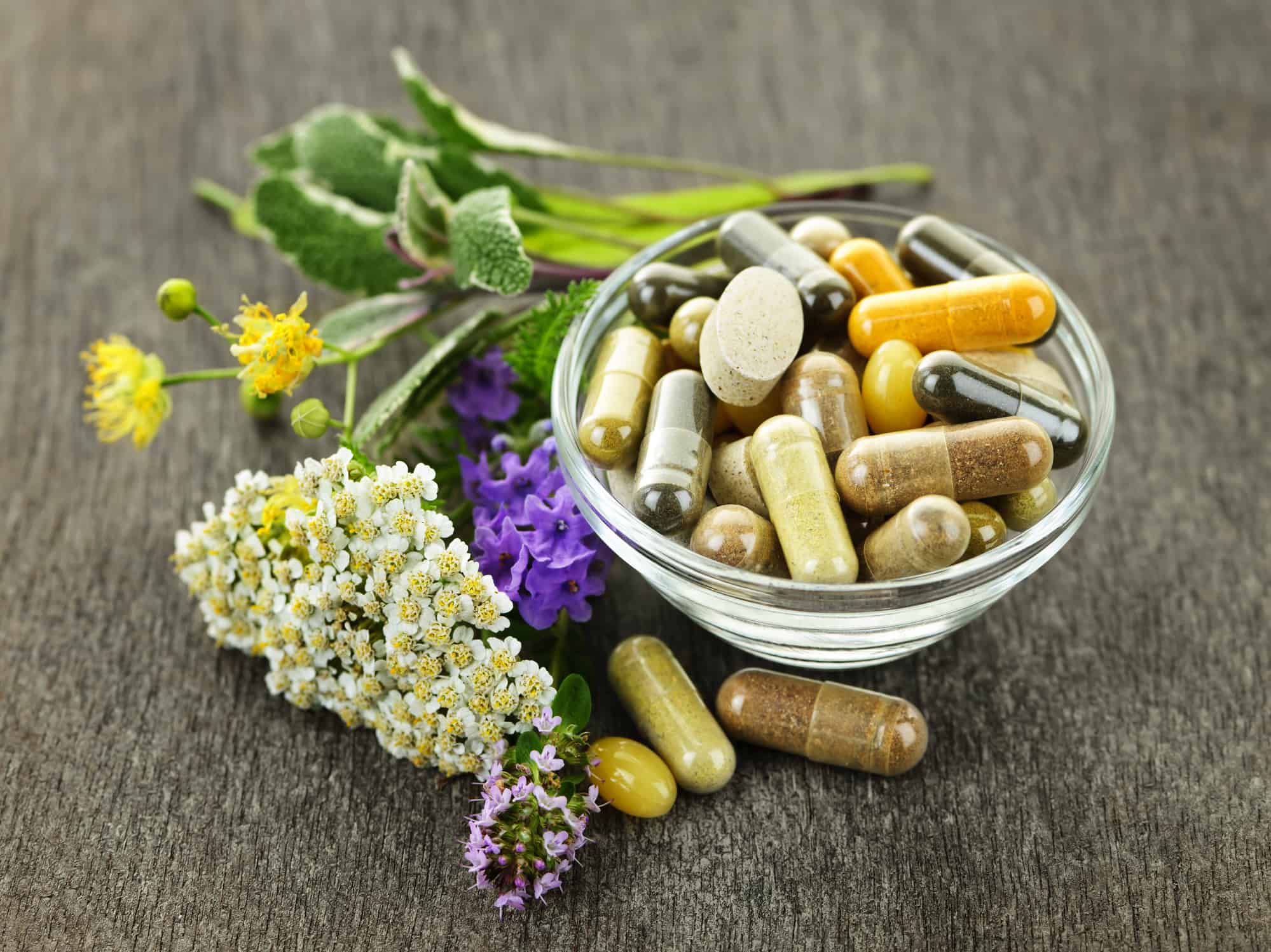 History of Prop.65–Where Did It All Begin?
In 1968, a proposition asked the citizens of California a question, "Do you want toxins in your food?" and Californians responded with a resounding NO. That initiative is officially known as the Safe Drinking Water and Toxic Enforcement Act of 1986. So they started regulating consumer products and food more closely in these categories:
Supplements
Cleaning Supplies
Food Dyes and Artificial Colorings
Pesticides
Foods
The first thing California did was create "safe harbor" limits on how much of a contaminant can be in each serving of a product. These limits reflect recommendations from Pediatricians, scientists and other agencies. However, these levels are the strictest in the nation. They are lower than the Environmental Protection Agency (EPA) & The Food & Drug Administration (FDA). If you are a consumer, you'll probably like that, if you are a brand, you probably won't. Then Prop.65 was updated in 2018 to update some language and mandate they include "at least one listed chemical that prompted the warning."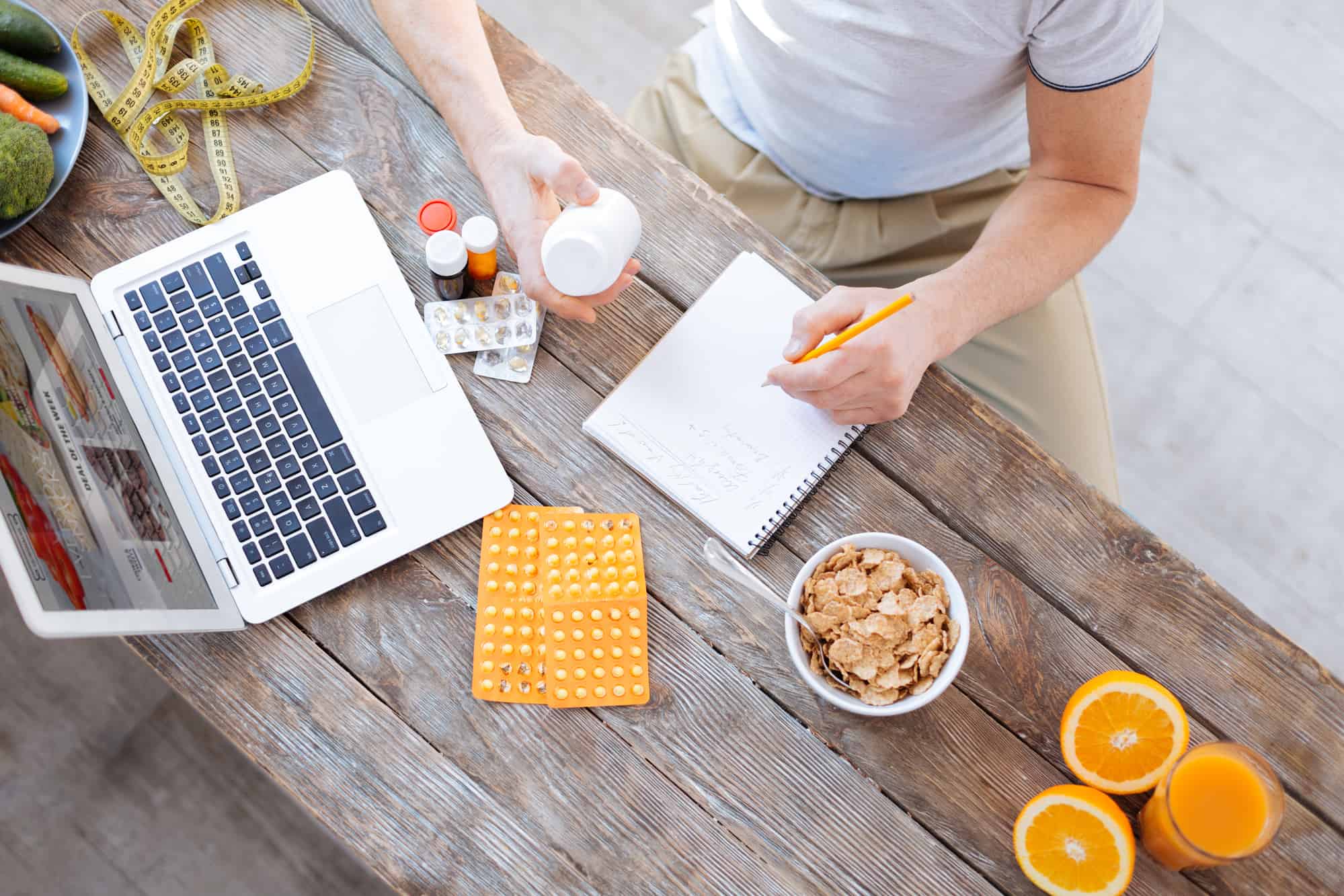 How Much Lead Is In My Food?–Comparison of Supplements & Food
Because lead is natural, it's also found in the soil. Certain plants uptake heavy metals and concentrate lead in their flowers, petals, and fruit. While other times, it's because it's eaten by an animal and is now in your meal. Heavy metals like arsenic are also found in the soil from overuse of pesticides. The Food and Drug Administration monitors the number and amount of contaminants in food and lists their findings here from 2006 to 2014. Here are some foods from your everyday life to give you a comparison.
Avocados – 4.5 mcg
Brussel Sprouts – 7.9mcg
Cucumbers – 3.4 mcg
Dry Roasted Nuts – 10.2 mcg
Peaches -3.4 mcg
Red Apples – 2.6 mcg
Shrimp – 23.8 mcg
Spinach – 7 mcg
Strawberries – 2 mcg
Sweet Potatoes -7.2 mcg
Wine – 6.8 mcg
According to the EPA, lead in the soil can range from 50 to 400 pm with higher concentrations near mining sites.

How Much Lead Is Safe For Children
According to the American Academy of Pediatrics, "there is no safe level of lead exposure in children, with lasting decreases in cognition documented in children with blood levels as low as 5 micrograms per deciliter of lead in blood." However, Prop.65 allows 0.5 micrograms per day. The FDA, however, disagrees with California and instead has set the limit of lead to 75 micrograms per day for adults and 6 micrograms per day for children. With such a low amount suggested for children, it's especially important to watch lead exposure in their food like seafood & supplements.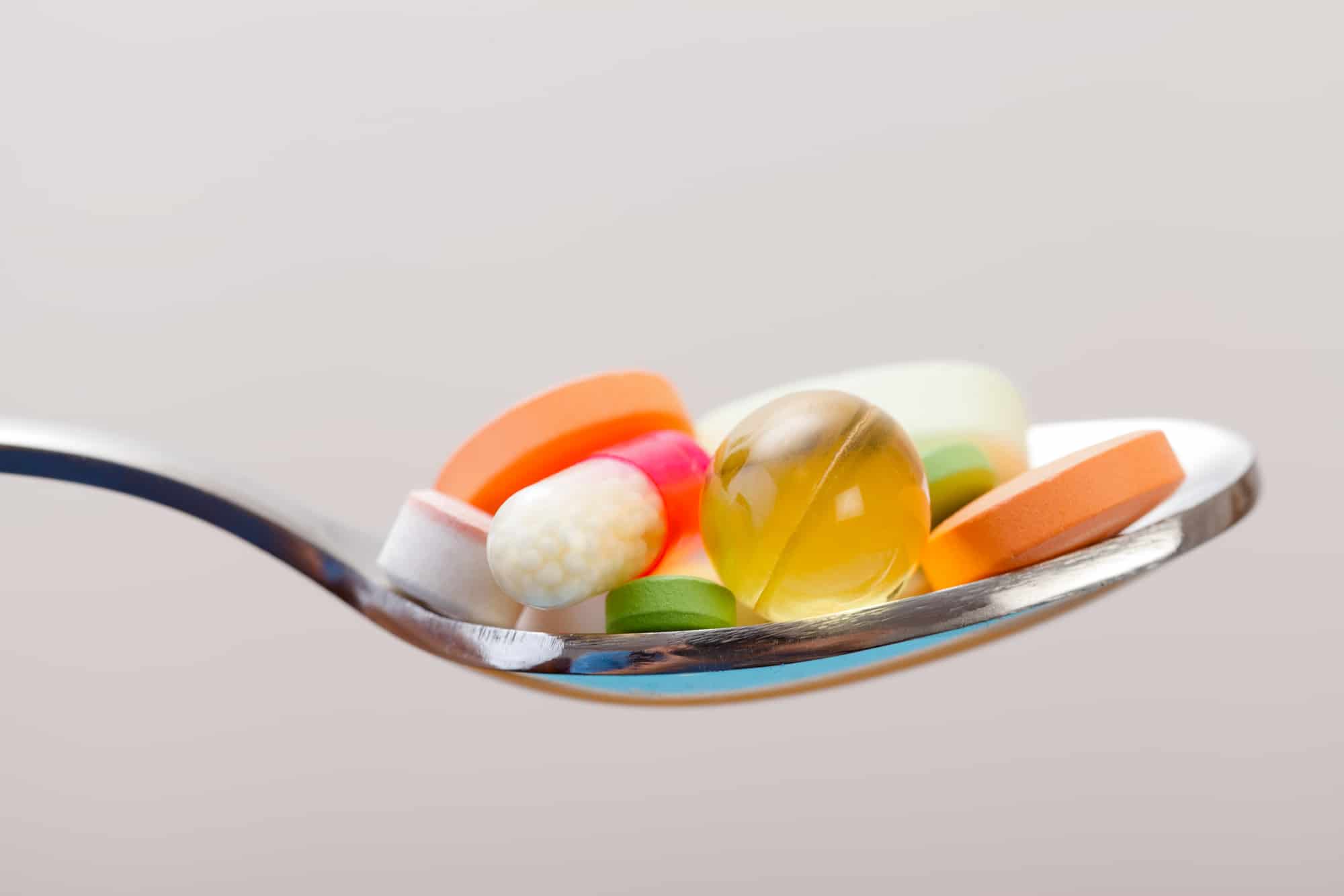 Lead Poisoning Symptoms in Adults
Although pregnant women and children are primarily at risk, lead poisoning is also dangerous for adults. Signs and symptoms in adults might include the following:
High blood pressure
Joint and muscle pain
Difficulties with memory or concentration
Headache
Abdominal pain
Mood disorders
Reduced sperm count and abnormal sperm
Miscarriage, stillbirth or premature birth in pregnant women
Ways Around the Prop.65 Law For Companies–Loopholes & Being Out of Compliance
But what if you've never noticed any of your supplements having these warning signs. Are you in the clear yet? Well, no. There are some loopholes in this law, which means you still need to be on guard in case you are dealing with one of these issues.
Businesses with less than 10 employees (and government agencies)
When the manufacturing company can prove that the levels of heavy metals are naturally occurring in the materials making up the product and are not the result of intentionally adding the contaminant in manufacturing. (however, this always loses in court)
Then there are just brands that are out of compliance and either may not know it or are purposely not complying and taking their chances. We found companies out of compliance with FDA laws when we investigated over 70+ probiotics for the best quality ones. (Click here to see our probiotic investigation.) We found this to be more common in newer and smaller brands.
How is Prop.65 Enforced?
Prop. 65 is not enforced by California. This is an instance where the private sector is tasked with compliance with enforcement through litigation. Any public or private entity can bring a lawsuit against a dietary supplement company for non-compliance of any of these issues. In addition, these situations can also arise:
Public lawsuits can be brought by the California Attorney General (AG), any district attorney, or city attorneys in cities with a population exceeding 750,000.
Private parties "acting in the public interest" may also bring a lawsuit, but only after providing a 60 Day Notice of the alleged violation to the AG, the appropriate district attorney, the city attorney, and the business accused of the violation.

Mamavation's Recommendation of Supplements without Prop.65 Warnings
Below are some of our recommendations for supplements without Prop.65 warning labels. We know from speaking directly with them that they are in compliance with California & federal laws. These brands test under 0.5 mcg of lead per serving.
Probiotics
Seed's Daily Synbiotic has lead levels below what the State of California considers problematic. (Check out our probiotic investigation where we looked at all the probiotics.) They also test for pesticides like glyphosate and have come up very clean. We reached out to Seed to get the Mamavation community a 20% discount. Learn more about Seed's Daily Synbiotic here. If you would like to test them out, you can sign up for a monthly membership and delivery for $49.99 per month. Click here to get 20% off your first month.
Multi-Vitamins & Supplements
MegaFood is an organic supplement brand tests all their supplements for heavy metals and pesticides and has passed with flying colors. The only versions of MegaFood with Prop.65 Warning are their Women's One Daily (Opt for the one we linked up instead for a multi-vitamin), Balanced Minerals, Baby & Me (version with "2" is without lead warning and clean so look for that one), & Skin Nails & Hair (version with "2" is without lead warning and clean). All the rest of their numerous supplements have passed laboratory tests and do not require a Prop.65 warning. Below are some examples we recommend.
Multi-Vitamins & Supplements for Children