Are there PFAS "forever chemicals" in my LuLaRoe Leggings? Mamavation sent a pair of LuLaRoe Leggings off to an EPA-certified lab to find out. You've trusted Mamavation to bring you topics like PFAS results from Lululemon athletic pants, best & worst period underwear sans PFAS, & best organic mattress sans PFAS, now join us for the PFAS lab results from LuLaRoe leggings.
Disclosure: This post was medically reviewed by Sondra Strand, RN, BSN, PHN. This post also contains affiliate links.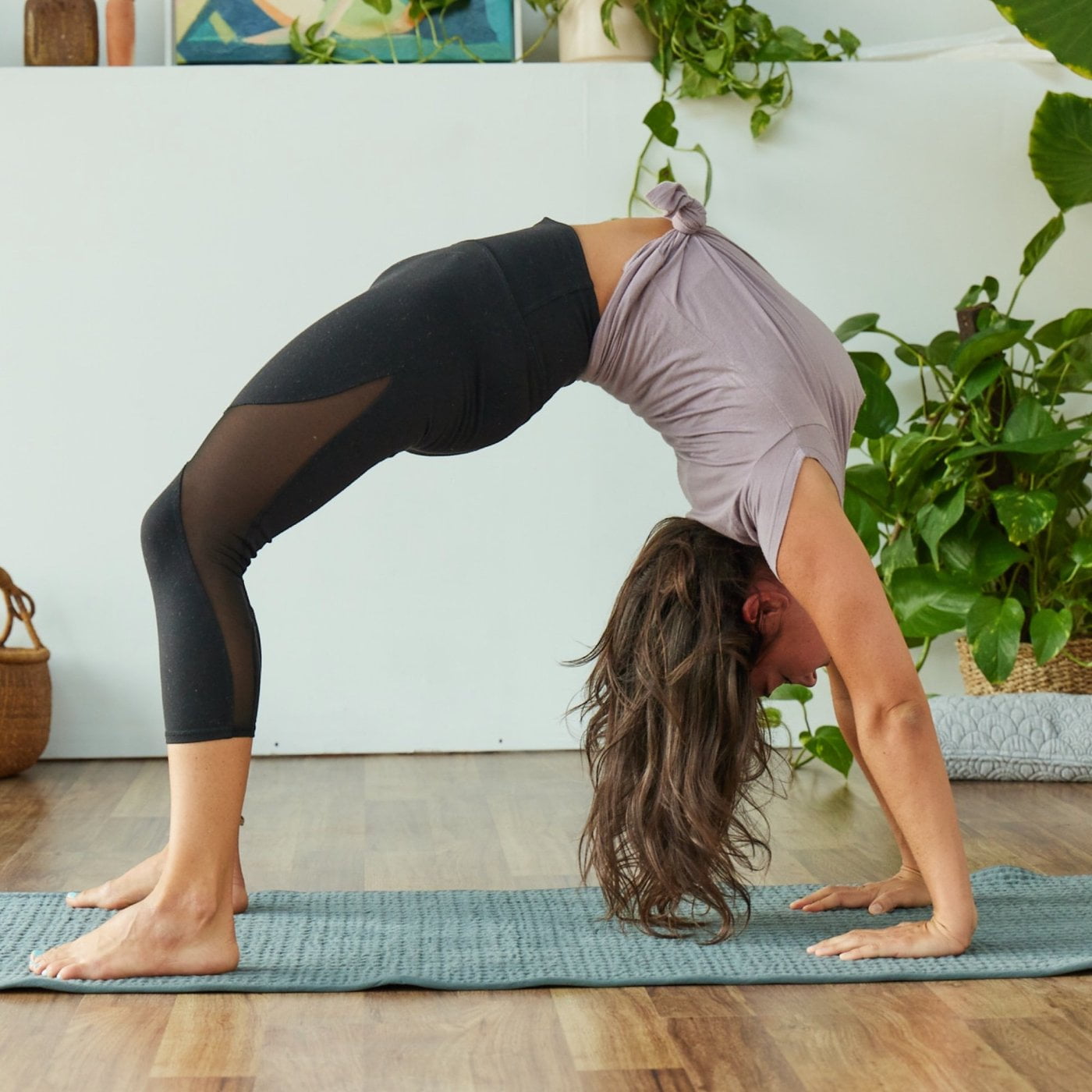 Potential Health Effects of PFAS "Forever Chemicals" from Research Over Decades
PFAS (aka PFCs or perfluorinated chemicals, including PFOA and PFOS) are added to many consumer products we purchase to make them "stain-resistant," "grease-proof," and "water-resistant."
In food packaging, they are used in popcorn bags, pizza boxes, fast food canisters & wrappers, and the flat dish on the bottom of cakes. They are also in carpeting, furniture, bamboo flooring & clothing as "stain-proof" agents and you'll find them on non-stick pans, some tooth flosses, and period underwear.
Here is the list of health problems (PFAS) perfluorinated chemicals are linked with.
Because these chemicals are ubiquitous and persistent, meaning they do not go away, it's important to limit your consumption of them as often as you can. If you feel like you've been exposed to PFAS, the Agency for Toxic Substances and Disease Registry, a division of Community Health Investigations has created this fact sheet to use when talking to your doctor.
9,000+ PFAS "Forever Chemicals" Are Impossible to Test For Directly But There's a Solution
This part about the testing is very important to understand. Because there are over 9,000 of these PFAS "forever chemicals" and testing is only available for about 60+ or so, it's impossible to test for them all directly. Any critique of this form of testing will rely on this fact. Chemical companies hide behind the fact that they can't be tested directly as a way to deny their presence.
The fact that 98% of people in the United States have some of these chemicals (PFOS, PFOA, PFHxS, and PFNA) inside their bodies, in addition, coupled with the fact that close to 100% of samples of breastmilk show traces, it's apparent how prevalent they really are. Therefore it's not shocking to find them things like leggings.
So here's our solution. Not being able to test for all available PFAS chemicals directly was a real big problem for the composting industry when ascertaining whether food packaging was safe to be certified as "compostable" for the gardens of consumers. So they devised a plan to test instead for fluorine, which is the chemical all PFAS chemicals have in common. Testing for fluorine and finding it at certain levels can indicate whether PFAS was "intentionally added" or not based on how much is found. But for our purposes, instead of making a judgement on whether we think it was "intentionally added" or not, we will just be reporting on the amounts that we found because we also care about contamination levels.
Because testing for fluorine is the only standard that is out there, we've adapted this to fabrics and now for leggings for our investigation.
Lab Results From Testing LuLaRoe Leggings
In October of 2021, an EPA-certified laboratory conducted tests of Total Fluorine by Oxygen Flask Combustion and determination of Total Fluorine and Fluoride by Ion-Selective Electrode on LuLaRoe Leggings. The Fluoride is then extracted into a buffer to determine the amount. The Level of Detection was 10 ppm. Afterward, a calculation is done to determine the amount of organic fluorine, which is indicative of PFAS.
The LuLaRoe leggings were donated within the original packaging to Mamavation in September and sent off to the lab within a couple of weeks of receipt. The packaging was not opened by anyone but the laboratory. Here were the results:
LuLaRoe Leggings: 285 parts per million (ppm) total fluorine detected
LulaRoe Leggings: 284 parts per million (ppm) organic fluorine detected
So what does this mean? This means there is 284 ppm organic fluorine inside the leggings of the LuLaRoe product we tested. And perhaps 1ppm of this product had something like fluoride present in the leggings, but the vast majority was organic fluorine, which is likely indicative of PFAS.
Will this level of potential PFAS get into your body if you wear LuLaRoe Leggings? The answer to that question is no one really knows. We don't know if washing these leggings will make a difference in the amount we found. We don't know how much of these chemicals will get into your body if you wear them. We don't even know if these chemicals will create a "body burden" that is significant based on exposure through clothing. No one knows the answers to these questions because these types of "body burden" experiments have not been done. But because we have found detectable levels of organic fluorine inside LuLaRoe Leggings, Mamavation cannot recommend this product. 
Wear Pact Organic Go-To Pocket Leggings–Non-Detect Lab Test Results
If you are interested in leggings to replace your LuLaRoe leggings, we just recently tested Wear Pact Organic. This brand has not only received "non-detect" levels from our laboratory about this specific product, but they have submitted proof that many other of their products also get "non-detect" total fluorine results.
Pact Organic Go-To Pocket Leggings are made from GOTS certified organic cotton & elastane and made in a Fair Trade Certified Factory. When you purchase these leggings, you'll also make a difference in your environmental footprint. They are saving 42 gallons of water, using no inorganic pesticides and fertilizers, and adding little to no water pollution to the environment.
We reached out to Wear Pact Organic to get a discount on their products for you to replace them with and they have given us 20% off. Take 20% off Wear Pact Organic when you use "MAMAVATION20" at checkout.

Want To See More Independent PFAS "Forever Chemical" Lab Testing Results?
Mamavation has tested lots of additional products for PFAS over the years including the following:

Tips For Avoiding PFAS "Forever Chemicals" Inside Your Home
Mamavation has been keeping you in the know about PFAS continually so we can guide you to safer products. Here are some tips for lessening the amount of PFAS your family is exposed to inside your home:
Find better small kitchen appliances without PFAS coated surfaces. Here are the best air fryers without PFAS coatings.
Try to find alternatives to non-stick products whenever possible (especially if you have any small pets or immune-compromised family members. Birds are especially vulnerable).
Avoid foods with packaging. Grease-proof food packaging (pizza boxes, cake cardboard bottoms, & french fry wrappers. Click here for a list of which grocery store chains are serving PFAS-free packing)
Avoid fast food as much as possible. (Did you know we tested In-N-Out Burger wrappers the other day?)
Look into investing in a water filter that pulls out PFAS from your tap water for your home, especially if you live by a military base or airport.
When purchasing furniture or carpet, opt-out of stain and dirt resistance treatments. (Like StainMaster)
Even your mattress contains PFAS chemicals but these organic mattresses do not.
Avoid buying clothing with labels indicating water, stain or dirt repellant. (Like Patagonia jackets)
Avoid choosing personal care products with "fluoro" or "perfluoro" on the ingredient list. However, did you know that some tooth floss contains PFAS? These brands do not. 
Dust more often!  FAS chemicals stick to dust particles so the more dust you have in your home, the more likely there is PFAS in the air you breathe. Click here for our air purifier investigation on best brands.