Diapers and wipes are a must for every parent for the first several years of each child's life. And with all the brands out there, which ones are nontoxic and are void of chemicals that would impact baby's hormones? We run into trouble though when we begin questioning what those diapers are made of. Most manufacturers are not transparent about the ingredients they use and that's completely legal, but it leaves consumers with lots of questions. Diaper and wipe manufacturers aren't required by law to disclose the entirety of materials and ingredients that make up their products, and only a little research exists on the subject. But not to worry, Mamavation is here to help! You've trusted us to expose the dangers of glyphosate in oat cereals and which companies are exposing you, to help your baby build a strong immune system, and to find the safest popsicles for your kids. Now join us as we examine the mysterious world of baby bottom hygiene and expose the common hazardous chemicals you may not know about.

The Construction of a Diaper: What The Heck is Inside?
Let's take a closer look at the makeup of a diaper. Disposable diapers are made of a top sheet, the absorbent layer in the center, and a back sheet. Each layer can be made with or without toxic chemicals, so it's important to inform yourself on typical diaper materials and their safer alternatives.
Conventional disposable diapers use polypropylene for the top sheet layer that touches the baby's skin. In the center layer, nearly all disposable diapers on the market contain a super absorbent polymer (SAP) called sodium polyacrylate that works to absorb and trap the liquid inside. According to the U.S. Occupational Safety and Health Administration (OSHA) MSDS documents, sodium polyacrylate is completely safe and non-irritating in its final form, however, it's petroleum-based and can be contaminated with acrylic acid leftover from the manufacturing process.
Acrylic acid at levels higher than 300 ppm has the potential to be harmful to the skin, especially in those who may have a sensitivity to it. Disposable diapers also have an absorbent fluff material in the center layer usually made of wood pulp. In conventional diapers, this wood pulp is bleached with chlorine to make it white, and as we know, chlorine bleach is toxic and generates dioxins which are known to cause cancer in humans. Dioxins also disrupt hormones, damage the immune system, inhibit proper development and cause reproductive system harm.
The outer lining or back sheet of a disposable diaper is a non-woven material typically made from polyethylene or polypropylene plastic to create the waterproof barrier.

Materials and Ingredients to Avoid in Disposable Diapers
Chemicals of concern in disposable diapers include volatile organic compounds (VOCs), sodium polyacrylate, dioxins, petroleum-based plastics and synthetic fragrances. Adhesives and lotions are often added to disposable diapers and can also contain harmful additives and byproducts, so it's best to avoid any product that uses them or refuses to disclose ingredients.
We've read over the available information on diaper materials and applied our expertise to create a list of frequently used toxic chemicals to avoid when purchasing diapers.
Chlorine-bleached pulp and fluff
Tributyltin (TBT) has been put on the European Union's list of priority compounds in water due to its toxic, persistent and endocrine disruptive characteristics. TBT compounds have been detected in human blood and liver tests, and are bioaccumulative.
VOCs including toluene, ethylbenzene, dipentene, and xylene. These are off-gassing chemicals that can cause impaired immune function and damage to the liver, kidneys, respiratory system and lungs.
Fragrance is an umbrella term that legally includes over 3,000 different chemicals, and because of laws that protect trade secrets, the combination of ingredients used to create fragrances isn't subject to labeling requirements. This means manufacturers can use as many of the 3,000 fragrance ingredients as they want in a single product and label it with just one little word. Phthalates are the biggest concern with fragrance chemicals with exposure causing serious ailments including asthma, harm to the reproductive system, and impaired brain development and immune system functioning. This class of chemicals is particularly troublesome to young boys. The American Academy of Pediatrics has concluded that phthalates are not safe for children.
Any diapers with pulp and fluff bleached with chlorine should be avoided. It's safe to say that any brand not labeled as natural or eco-friendly likely has chlorine in it. Also be aware that greenwashing occurs in the diaper industry too. Take for example Huggies Pure and Natural Diapers. The outer layer is made from organic cotton, but the inner layer is bleached with chlorine, and there have been reports of chemical burns from Pampers Dry Max diapers. YIKES.

Disposable Diapers Ranked from Bad to Best
Using diapers with natural and non-toxic materials reduces the risk of irritation and diaper rash, allergic reaction and exposure to hazardous chemicals and fragrances. Look for diapers that are labeled TCF (total chlorine free pulp) because this tells you the diaper is free of all types of chlorine bleach and dioxins. TCF is an alternative bleaching process that uses oxygen, peroxide, or ozone-based treatment systems.
BAD
These brands contain any or all of the chemicals of concern.
Cuties
Huggies
Kirkland
Luvs
Pampers
Parent's Choice
BETTER
These brands use natural ingredients and far less petroleum-based materials but may contain small amounts of plastic. They're free of chlorine, fragrance, TBT, and VOCs.
BEST
These brands are our top picks. Most are completely biodegradable with eliminated or reduced sodium polyacrylate use, free of chlorine, petroleum-based plastics, fragrance, TBT, and VOCs.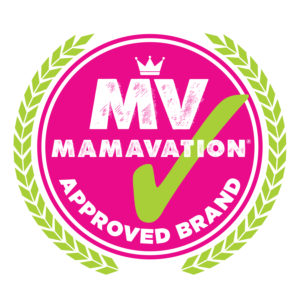 Andy Pandy
Hybrid Diapers
Hybrids diapers have an outer shell that can be used multiple times before washing, and in combination with a biodegradable disposable insert or a washable cloth insert, you've got convenience that comes close to disposables with far less waste. GroVia, gDiapers, and Flip are the three top brands of hybrid diapers.

The Big Deal About Baby Wipes
It's obviously important to keep your baby's bottom clean, but why is it so critical to choose the right wipe to get the job done? It turns out there are loads of chemicals in conventionally made baby wipes, and when used on the delicate skin of an infant, especially when it's irritated or broken, those chemicals easily migrate into the bloodstream. We've also learned about the importance of preservatives to prevent mold, but there are some nasty ones being used in many baby wipes on the market including the highly toxic methylisothiazolinone, DMDM hydantoin, bronopol and paraben preservatives that are immune and reproductve toxicants and suspected neurotoxins. Also of concern are other ingredients that include petrochemicals, SLS, tocopheryl acetate and lanolin which can all harbor hazardous contaminants like formaldehyde, dioxins and pesticide residue from the growing and manufacturing processes, not to mention the massive source of chemicals hiding under the umbrella term "fragrance" as mentioned above.
Wipes are a tough category to interpret because there are so many ingredients involved, even in the safest ones, but we've done the work and are recommending you the following worst offenders. And fear not! We've got a lot of great alternatives for you too.

Ingredients to Avoid in Disposable Baby Wipes
As with diapers, natural and non-toxic materials reduce the risk of irritation and diaper rash, allergic reaction and exposure to hazardous chemicals and fragrances. There are a handful of ingredients to avoid when choosing baby wipes, but if you keep this list handy you'll have a good idea which products to stay away from just by reading the label even if all the ingredients aren't listed.
Synthetic fragrances and phthalates
Sodium Lauryl Sulfate (SLS) & Sodium Laureth Sulfate (SLES)
Preservatives including methylisothiazolinone, DMDM hydantoin, bronopol, parabens and phenoxyethanol
Petrochemicals including propylene glycol and PEG ingredients
Tocopheryl acetate
Triclosan
Alcohol
Lanolin (pesticide residue)

Disposable Wipes Ranked from Bad to Best
It was a little more difficult to find really good baby wipes because so many use multiple preservatives. And while we know that preservatives are necessary, we obviously want them to be the safest ones possible.
BAD
These brands are constructed of non-biodegradable materials and contain any or all of the chemicals of concern.
Boogie Wipes
Cottonelle
Cuties
Gaia
Huggies
Johnson & Johnson
Pampers
Parent's Choice
BETTER
These wipes are made of more natural materials and ingredients, but still have some undesirable aspects such as one or two moderately concerning chemicals. Most of these brands aren't in the Best category because they contain preservatives like sodium benzoate and phenoxyethanol. Not acutely toxic, but not ideal either for a baby.
Caboo–made with bamboo
GroVia
Thrive Market
BEST
These brands made the elite list because they contain all safe ingredients and materials.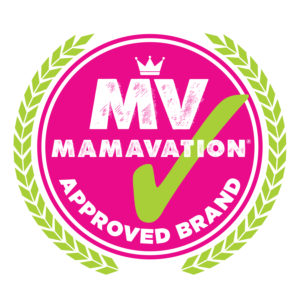 Doctor Butler's Organic–made with bamboo