A new study released is raising concerns over long-term heartburn treatment and increased mortality that could be related to Proton Pump Inhibitors (PPIs). With so so many Americans experiencing heartburn daily, PPIs have become commonplace with over 50 million patients in America alone. But do PPIs have concerning side effects like death? Well, yes according to a new study.  They may not be as safe as they are useful. We recently reported on ways to find out if your physician is making extra money from pharmaceutical companies, join us as we report on the various side effects recently discovered with proton pump inhibitors or PPIs.
People who use PPIs are attempting to treat several problems. Unfortunately, doctors often prescribe them without a valid cause or simply to alleviate symptoms from other issues. The risks of long-term use of PPIs include injury, illness, infection dangers, and, as the study reports, a higher chance of death when taking them. Talk to your doctor about your concerns if these risks are too much for you to stomach.
What is a PPI (Proton Pump Inhibitor)?
Proton pump inhibitors, or PPIs, reduce the production of acid in the stomach. This allows ulcers, which need acids to form, to heal. Along with treating esophageal and stomach ulcers, people use PPIs to combat gastroesophageal reflux disease (GERD) and Zollinger-Ellison syndrome, as well as ulcers related to non-steroid anti-inflammatory medications.
There are both prescription and non-prescription heartburn medications and the FDA has limitations for how often these medications should be taken.  But whether the recommendations reflect the reality is another story. Available proton pump inhibitors (PPIs) on the market today include:
omeprazole (Prilosec, Prilosec OTC)
aspirin and omeprazole (Yosprala)
lansoprazole (Prevacid, Prevacid IV, Prevacid 24-Hour)
dexlansoprazole (Dexilent, Dexilent Solutab)
rabeprazole (Aciphex, Aciphex Sprinkle)
pantoprazole (Protonix)
esomeprazole (Nexium, Nexium IV, Nexium 24 HR)
esomeprazole magnesium/naproxen (Vimovo)
omeprazole/sodium bicarbonate (Zegerid, Zegerid OTC)
Concerns About Proton Pump Inhibitors (PPIs)

Research has connected PPIs to a variety of side effects. These include headaches, diarrhea, vomiting, constipation, and gas, as well as abdominal pain. Higher doses and long term use are both associated with osteoporosis-related fractures. Specifically, long-term use has been shown to be related to dementia, heart disease, and kidney disease. Considering this, an FDA warning in 2010 was created with concerns about long-term use.
PPIs can also affect digestion as the pH rises in the stomach, making patients more likely to develop infections. Doctors actually recommend that patients stop taking PPIs with hospitalization to decrease the chances of contracting Clostridium difficile–associated diarrhea. CDAD can spread in hospitals and can be life-threatening in severe cases.
Study Linking Death with Proton Pump Inhibitors (PPIs)
Researchers took data from the US Department of Veteran Affairs, where they studied millions of US military health records. They wanted to see if patients taking PPIs had a higher associated risk of death.  They compared new users of PPI drugs as well as H2 receptor blockers, a newer acid blocking medication.
The researchers found that newly prescribed users of PPIs were 25 percent more likely to die during the six-year follow-up period than those who took H2 blockers. Coincidentally, the risk of dying rose with the amount of time they were on the PPIs, as well as if they were on them without an appropriate medical reason.
When talking to Reuters Health, Dr. Ziyad Al-Aly of the Washington University's School of Medicine in St. Louis said, "We took it a bit further and asked is this class associated with a higher risk of death, and the answer is yes." However, he does not recommend stopping the drugs immediately. "I would say it is a small but significant risk," he said. "It should prompt people to look at whether they should be on PPIs in the first place or not."
The researchers behind the study published in BMJ are concerned about the strong evidence that the drugs are overused. For instance, one study in 2010 estimated only a third of those prescribed PPIs had an appropriate upper GI issue diagnosis.  Instead, doctors should first look for other ways to combat the heartburn. The PPIs should be prescribed for a limited time and only under a doctor's care.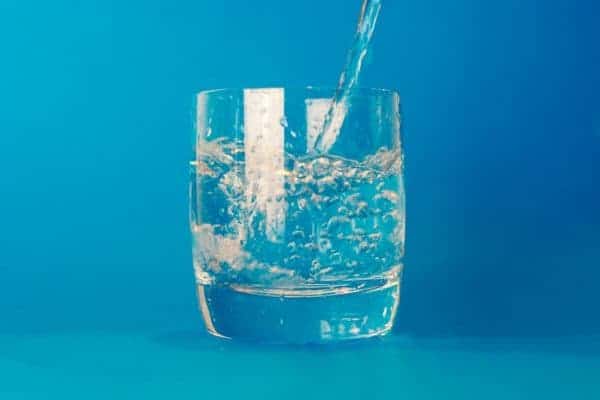 What to Do to Cure Heartburn Naturally

There are a variety of ways to treat heartburn naturally and avoid taking unnecessary medications. These can include drinking more water, avoiding spicy foods to even chewing gum to stimulate digestive enzymes.
Other ways to treat heartburn include:
Losing weight
Stopping smoking
Eating slowly
Sleeping with your head elevated
No eating before bedtime so food can digest
Supplementing with ginger or turmeric
Eating bananas, apples or celery to combat acid
Avoid the following foods if you suffer from heartburn:
alcohol, particularly red wine
peppermint
tomatoes
black pepper, garlic, raw onions, and other spicy foods
chocolate
citrus fruits and products, such as oranges and orange juice
coffee and caffeinated drinks, including tea and soda
PPIs are a dangerous medication that should only be taken under a doctor's supervision and with a valid medical need. And now that people are starting to suffer from side effects from these drugs, lawsuits are mounting. In fact, with over 100 lawsuits filed against major companies, including AstraZeneca and Prilosec, patients & doctors need to be more careful when taking and prescribing PPIs in the future to avoid debilitating issues that could have been resolved naturally.
Have you ever used a PPI medication? What did doctors diagnose you with? Share your experience with us!

Save
Save
Save
Save
Save