Most deodorants are full of toxic & hormone-disrupting chemicals. Nontoxic deodorant options are important for anyone who is trying to reduce the toxic load on their body. Are you looking for a more natural deodorant? Then don't ask anyone working in the conventional cosmetic industry what is safe because you'll get talking points from this organization. Body-care products seem to be more and more dangerous, especially for women, and that's unfortunate because It's estimated that 1 in 3 women will get cancer within their lifetimes, breast cancer being the most prevalent. Globally, breast cancer affects more women than any other type of cancer and is the leading cause of cancer-related deaths among women. Chemicals within products that can disrupt hormones are suspect when considering the cocktails building in bodies over time. These hormone-disrupting chemicals building up within our bodies are linked to various conditions such as obesity, diabetes, infertility, hyperactivity & behavioral problems in children, reduction in IQ, loss of memory, organ failure and then, of course, cancer.
One thing of note about the cosmetic industry in the United States is that it's willfully flawed and downright dangerous at times. Ingredients inside products on the shelves are not independently tested nor are they evaluated by the FDA for safety before they are sold. And that's because the cosmetic industry effectively polices themselves. They determine what chemicals are safe and which are not, leaving us dangerously behind Europe in terms of safety. To put things into perspective, Europe has restricted or banned 1,328 ingredients in cosmetics and the United States has banned and restricted approximately 30–most recently to restrict the number of plastic microbeads and triclosan within our water supply. But 30 compared to 1,328? That's a huge discrepancy that underscores the danger inherent in the American cosmetic industry.
So why do we need to watch out for deodorants? Well, basically they can be a clusterf*ck of chemicals that disrupt hormones. We get it, no wants to deal with BO and the idea of a natural deodorant can cause some to literally turn up their noses. But it's still important to find a safer deodorant that works for you in order to reduce your toxic load. So if natural deodorant doesn't work on you, do an armpit cleanse and get on with it.

So What Stinks About Deodorant? Nasty Ingredients to Avoid
Most deodorants are a chemical concoction of unholy body burden. In other words, there's a ton of problematic chemicals inside that are linked with chronic disease you would rather avoid. So let's get down to brass tacks. Deodorant fights odor by killing bacteria and providing a covering scent while antiperspirants use an aluminum compound to stop up sweat glands temporarily. The controversial gland-plugger aluminum has constantly been under attack for breast cancer and other risks but it is of concern especially to those with kidney disease since the aluminum is cleaned out through the kidneys.
Another problematic ingredient inside deodorant is parabens. Parabens are those sneaky little f*ckers linked to cancer, developmental and reproductive toxicity. In fact, they are typically found inside breast cancer tumors. Parabens are used in cosmetics to prevent mold, yeast, and bacteria from forming. And they are used in cosmetics to give the product a longer shelf life. Are there alternatives? Yes. But parabens are cheaper to use and allow the product to stay on the shelves for years and years and years…until it's sold. So this is why cosmetic companies use them.
Paraben Ingredients Hide as: Methylparaben, propylparaben, methyl 4-hydroxybenzoate and propyl 4-hydroxylbenzoate
Triclosan is another very common ingredient that has been banned for use in other personal care products in the United States. But for some reason, the Feds didn't ban triclosan from things like deodorant or toothpaste. Triclosan is an antimicrobial agent that is added to products to prevent bacterial and fungal growth. Its chemicals structure is very similar to thyroid hormones but the frightful part is It's been linked to decreasing levels of thyroid hormones. It's also been linked to making antibiotics ineffective by spreading and encouraging the growth of antibiotic-resistant bacteria. Over millions are infected and over 23,000 people die each year in the United States from antibiotic-resistant bacterial infections that are not treatable with antibiotics. And it's also causing skin cancer during animal testing. So it would not be beneficial to put on a product that contains triclosan and then expose your skin to ultraviolet rays.
Triclosan Ingredients Hide as: Triclosan & triclocarbon. But anytime you see the words "antibacterial" or "antimicrobial" make sure to look at the ingredient label. If you see alcohol as the active ingredient instead, that's okay.
Phthalates are another class of ingredient that is also hormone disrupting and found in most conventional deodorants. And when I say hormone disrupting, I'm meaning links to things like obesity, hyperactivity in children, and the kicker is infertility in men by degrading sperm quality. In fact, phthalates are so problematic to male fertility, they are being restricted in places like China. Phthalates, although worse for men, is also problematic to women.
Phthalates Hide as: "Fragrance," "perfume" or "parfum"

Shortlist of Ingredients in Deodorant to Avoid Like the Plague
This list includes endocrine disruptors, undeclared chemicals, possible and known carcinogens, petroleum-derived synthetic colors, antifreeze agents, and ingredients declared unsafe by the Center of Disease Control (CDC) but not by the FDA. Funny how that happens…
Propylene glycol
Triclosan (or triclocarban)
Aluminum
Silica
Parabens
Formaldehyde
Fragrance (can contain any of thousands of chemicals and ingredients are not listed individually)
Triethanolamine and diethanolamine (TEA and DEA)
Talc (can contain asbestos)
Petroleum
Isobutane
FD & C colors

Solutions: What To Do If Natural Deodorant Doesn't Work On You
Consider an armpit cleanse to clear out the pores under your arms and release build-up and toxins. (Mamavation's armpit cleanse is one of our most popular posts!)
Then after all of the sweat-clogging gunk is out of your body, check out one of the deodorants from the better or best category for healthy protection from body odor. Look for ingredients like baking soda, arrowroot powder, mineral salts, coconut oil and essential oils.
(Please note the image below does not include ALL the brands mentioned)
BAD BRANDS
These have high amounts of chemical fragrances, possible carcinogens, aluminum, petroleum and allergenic ingredients that will affect sensitive skin.
Secret
Dove
Old Spice
Teen Spirit
Gillette
Axe
Lady Speed Stick
Arrid
Suave
Right Guard
Degree
Soft & Dri
Right Guard
BETTER BRANDS
These may contain some fragrance ingredients while replacing antiperspirant chemicals like with more natural solutions and essential oils. Note may need to do an armpit cleanse if they do not work for you.
Tom's of Maine
Arm & Hammer
Mitchum
Ban
Jason Naturals
Kiss My Face
Almay
MoM Milk of Magnesia
Weleda
BEST BRANDS
These contain organic ingredients, antibacterials like coconut oil, baking soda and/or and salts to control odor, essential oils and more. Note may need to do an armpit cleanse if they do not work on you.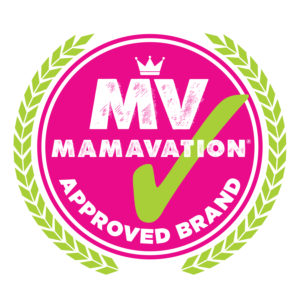 Green Tidings
Neal's Yard Remedies
Miessence
Type A Brands
Want More? Pick Up a Copy of Green Enough
If you pick up a copy of Green Enough: Eat Better, Live Cleaner, Be Healthier (All Without Driving Your Family Crazy!), I'll take you through all the additional chemicals to avoid in personal care products and give you simple lists of what brands are bad, better and best for your family. I'll make shopping easy. I promise. And if you would like to try my special deodorant recipe, it's inside the book! It only has 4 ingredients and will keep you smelling fresh all day provided you do an armpit cleanse to unclog your armpit pores. And for more tips and tricks, product investigations and news sign up for our FREE newsletter here.
Now that we have named names and you know where all the brands stand, will you tell us what brand of deodorant you are using right now? And do you have any plans on switching?