When you're looking for healthy and delicious recipes, it can get quite overwhelming! There are hundreds and hundreds of recipe blogs out there that claim to be healthy, but still share recipes that are full of refined sugars and processed foods. We've already brought you the Top 100 Healthy Mom Blogs, but we couldn't stop there! We had to bring you a list of amazing recipe blogs that are not only healthy, but make us proud.  So, in no particular order, here's our list of (a little over) 100 Healthy Recipe Blogs to give you some more healthy kitchen inspiration!
Mamavation's List of Top 100 Healthy Recipe Blogs:
1.  Nourished Kitchen: The goal of Jenny and her husband's blog is to promote sustainable agriculture and nutrient-dense, whole foods in everyday kitchens. Their amazing recipes focus on whole, unrefined foods prepared according to traditional methods to optimize nutrient density.
2. 100 Days of Real Food: Lisa started 100 Days of Real Food to share her family's journey to cut out processed food, and ended up growing into an amazing real-food resource for families everywhere! You can find meal plans, recipes, lunchbox ideas, and more on the site – and even make your own pledge to cut out processed food, too!
3. Tasty Yummies: Beth is a Certified Nutritional Therapist and Yoga Instructor living in Southern California. Her site is packed with incredible recipes that are gluten free, paleo, and free of refined or processed ingredients. She also offers fully customizable meal plans that make eating real food so easy.
4. Fit Men Cook – Kevin started Fit Men Cook to share his meals online and build a community around healthy food ideas, as well as to keep himself accountable and motivated. His site is full of healthy, protein and veggie packed recipes for fitness-loving foodies.
5. The Healthy Latina: Michelle has master's degree in Health Communication and strongly believes everyone should have the right tools to live a healthy lifestyle – especially Latinas. She aims to change the big gap in health news, advertisements and health education for Latinas through her recipes, workouts, health advice posts, and more!
6. The Primal Desire: Holley and Raj are the folks (no, they are not a couple) behind this food blog full of delicious and exotic paleo and primal recipes. If you're getting tired of the same old Paleo recipes and combos, and looking for something different and exciting, you need to check this site out!
7. No Gojis No Glory: Christine focuses her blog on living a balanced lifestyle, consuming wholesome foods, and engaging in consistent exercise. But you won't find any diet labels on her recipes – just wholesome foods made with her idea of healthier ingredients.
8. Predominantly Paleo: Jennifer is a mother of three whose chronic health issues lead her on a journey to bring more whole foods into her family's meals. Her recipes are "predominantly paleo," meaning they're free of grains, dairy, gluten and refined sugar – with the occasional allowance of a sweet or treat.
9. Emily Roach Wellness: Emily is a certified culinary nutrition expert who is passionate about helping others embrace optimal health through better eating. Her website is healthy and wholesome recipes, and she also offers meal plans and nutrition coaching.
10. Jessica in the Kitchen: Jessica has a passion for delicious, whole foods. Her mission, through her blog Jessica in the Kitchen, is to provide simple and delicious meals from her kitchen to yours. She has recipes to fit all types of dietary needs, so you're sure to find something you'll love!
11. Cotter Crunch: Lindsay is a Nutrition Specialist for Gluten Free eating, and her blog is packed with recipes that make gluten free eating as easy as can be. She also has recipe e-books, as well as meal plans for all different types of gluten free diets from anti-inflammatory to low sugar to kid-friendly!
12. My Life Runs on Food: Sanura's blog brings well-balanced meal planning back into our lives. She offers tips on how to "brown bag" yesterday's dinner for lunch, suggestions on which seasonal produce to use in recipes, and encourages readers to buy food from local farmer's markets for the freshest, healthiest ingredients possible.
13. Chocolate Covered Katie: Katie was crowned "The Queen of Healthy Desserts" by Glamour magazine, and we agree! Her blog takes all of your favorite sweets, treats, and comfort foods and turns them into healthier guilt-free versions. And yes, there's lots of chocolate!
14. I Eat Grass: Ayinde is a chef, author, and the founder of the award-winning site. Along with a team of great contributors, he shares amazing vegan recipes that definitely are not made of grass.
15. YumUniverse: Heather is the recipe developer behind YumUniverse. Certified in plant-based nutrition, she shares recipes and resources to help others eat cleaner and feel better.
16. Püreatz: Nicky knows first-hand what it's like to struggle with weight loss and yo-yo dieting. She shares her healthy, weight-loss friendly recipes on her blog, along with tips and inspiration to keep you going on your weight loss journey!
17. Running on Real Food: Deryn has a passion for health and fitness that shows through her blog. She shares simple vegan recipes along side her workouts, wellness tips and more to inspire readers to live a healthy and balanced lifestyle.
18. Recipes to Nourish: Emily is passionate about real food and holistic health. Formerly vegan/vegetarian, she now considers herself a "conscientious omnivore." Her blog is full of healthy recipes including grain free, gluten free, paleo, fermented foods and more.
19. Bariatric Foodie: Nikki is the woman behind Bariatric Foodie. She's not a health coach or a nutritionist – she's just a woman sharing her life post surgery in order to help other. Her site is a wealth of information for other post-op patients to live healthy and happy lives.
20. Grass Fed Girl: Caitlyn Weeks is a Certified Nutrition Consultant, C.H.E.K. Holistic Lifestyle Coach, professional personal trainer and full-time blogger known as Grass Fed Girl. Not only does she share amazing paleo and low carb recipes, she also has a podcast, multiple cook books, and more! If you're looking for tips to improve your health through a paleo or keto lifestyle, she's got you covered.
21. Keep it Up, David: David started his weight loss journey with a little help from his friend, Richard Simmons. Since 2010 he's lost and more importantly, kept off, 147 pounds. His site is full of simple recipes that are healthy and filling.
22. The Veggie Queen: Jill, a.k.a. The Veggie Queen, has been teaching people about the joys of eating whole food, plant-based meals for over 30 years. She has multiple books and cook books, and her site is full of incredibly delicious plant-based recipes that even non-vegetarians love!
23. Nosh and Nourish: Kelly went from obese to healthy by cutting out sodas, refined sugars, and other bad habits.  Her blog is full of healthy recipes that are delicious, and whole food-based to nourish the whole family.
24. Sweet Potato Soul: Jenné is a vegan chef, health coach, cooking instructor, and the woman behind the blog Sweet Potato Soul. Her site is full of great vegan recipes, including some amazing vegan takes on your favorite Soul Food recipes!
25. Coconut Mama: Tiffany is a real food-eating mom of three who is passionate about traditional and healing foods. As a true believer in the health benefits of coconut, she uses coconut products in almost all of her recipes!
26. Everyday Maven: Alyssa's site is perfect for busy moms who are looking for easy, crowd-pleasing, healthy meals. Many of her recipes are gluten free, and she has dairy free recipes as well. From freezer-friendly, to slow cookers, to one pot meals, her recipes are simple and delicious!
27. My Heart Beets: Ashley is the writer and recipe-maker at My Heart Beets, but her husband, Roby, has a tough job too – taste tester! Ashley has created an amazing library of recipes on her site, covering all types of special diets and including an array of cuisines. Take one look at her recipe index and you'll be sure to find something you need to try tonight!
28. The Curious Coconut: Amanda reversed obesity with the Paleo diet and healed her leaky gut using functional medicine and acupuncture. Her recipes are filling, nutritious and delicious, and many of them follow AIP protocol or can be easily adapted to do so, and her site is full of resources to help you on your own healing journey.
29. Castaway Kitchen: Cristina is the chef, mother, military spouse, eater and dreamer behind this blog. She followed a Paleo diet to reverse her HS, a horrible autoimmune disease, and she's passionate about helping others do the same. She works with whole food ingredients and dedicated brands to make real food that you want to eat!
30. A Real Food Journey: Heather is the recipe creator at A Real Food Journey. Her blog is just that – a journey to eat more real food using ingredients that are truly healthy. The site is full of recipes, tips, and resources to help you on your own real food journey.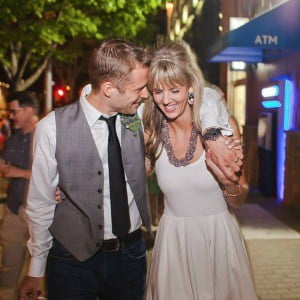 31. Grass Fed Salsa: Anne and James are a husband and wife team of Certified Integrated Health Coaches who share their advice and recipes on their blog. Their site focuses on healthy living via thoughtful, funny, and informative posts, as well as health coaching options for those looking to enrich their lives through healthy living.
32. Butter Nutrition: Catherine is a nutritional therapist with a passion for education. Her blog helps guide readers to improve their nutrition through strategic eating (not dieting) and without expensive supplements! Her recipes are mostly gluten free and jam packed with wholesome food-based nutrients.
33. The Picky Eater: Anjali is a "whole wheat girl" who married a "white bread guy." Using her husband as a guinea pig, she creates healthy, wholesome recipes for picky eaters and adventurous eaters alike!
34. Eat Drink Paleo: Irena is a recipe developer, cookbook author, amateur food photographer, and a self-proclaimed web geek. She shares Paleo recipes, resources, and meal plans, and more on her blog. She also has several cookbooks, including her best-selling and internationally published book, Eat Drink Paleo!
35. The Natural Nurturer: Taesha aims to inspire parents and caregivers with ideas and easy wholesome recipes that are delicious, healthy, and family friendly. Her blog is full of healthy and wholesome recipes in a range of categories, including Whole30, grain-free, vegetarian, nutrient-dense and more!
36. Don't Mess With Mama: Tracey takes a stand against junk food, overly processed meals and artificial ingredients through her blog. She shows readers how to cook wholesome, gluten free (and grain free) meals with real food ingredients – like raw dairy, organic and local produce and pastured meat and eggs – to nourish your family.
37. Eat Beautiful: During her five years spent healing her family with the GAPS diet, Megan developed baking techniques unlike any she could find online. In addition to being devoted to her family's healing, Megan is a Recipe Consultant, and also teaches GAPS, Paleo, and WAP Traditional food cooking classes in Oregon, where she lives.
38. Nom Nom Paleo: Michelle started Nom Nom Paleo to share her recipe creations and tips on staying Paleo while eating out. It has since grown to one of the top Paleo food blogs, and she has several cookbooks as well. Her recipes are always creative and she often shares Asian-inspired Paleo recipes that you didn't even know you needed in your life. Wonton meatballs, anyone?
39. Eat Your Beets: Trisha is a mom of four and a passionate advocate for veggies & healthy eating, especially when it comes to families & kiddos! Her blog is full of beautifully stylized and photographed recipes that are both healthy and family-friendly.
40. Rockin' Mom's Kitchen: Shauna is a mom of 3, food-lover and hard-core veggie advocate. Her recipes show how easy and simple it is to put together a fabulous tasting meal loaded with veggies that everyone will love – yes even picky eaters!
41. The Nourished Caveman: Vivica is a certified nutritionist and the creator of the "Healing Foods Method." Her philosophy of healing is to let the right foods delight you, nourish you and make you healthy. Her blog is full of recipes and resources for healing and losing weight through Keto.
42. Real Food with Dana: Dana is an Integrative Health Coach and graduate student in Nutrition, working to heal her body with real food and a paleo lifestyle, one delicious meal at a time. Her blog is full of great Paleo-inspired, delicious real food recipes, nutrition tips and a little inappropriate humor peppered in.
43. Real Food RN: Kate is a Registered Nurse who thinks of Real Food as a metaphor for health – it's all encompassing. Real Food is what feeds you: body, mind and soul. Of course the first step to good health is changing what you put into your body, which is why her blog is full of great real food recipes, including gluten free, grain free, dairy free and more!
44. Kula Mama: Heather, a.k.a. Kula Mama, is a holistic nutritionist and herbalist-in-training who is passionate about raising the level of children's health with healing foods, plant medicine and green living. Her site is dedicated to holistic health and nutrition for children and is full of kid-friendly, nutrient-dense recipes.
45. The Whole Journey: Christa is a clinical and holistic nutritionist dedicated to helping individuals use food as medicine to heal from the root cause. Her site is full of healthy and healing recipes made from whole foods. She has also authored several cook books, and hosts three (!) health and wellness TV shows!
46. Real Simple Good: Justin and Erica are a husband and wife team who love cooking good food and creating simple Paleo recipes made with real ingredients. Their site has a great collection of Paleo recipes as well as resources and meal plans too!
47. Real Nutritious Living: Melissa life and career have helped her gain extensive knowledge in holistic nutrition, health coaching, and preventive health. She shares her recipes, tips, recommendations, health news and more on her site.
48. Real Everything: Stacy and Matthew are the husband-and-wife team that run this popular blog. They are an inspiration to thousands of families online who want to live a healthier life by eating real foods. Their blog is full of Paleo, allergy, and autoimmune friendly recipes that your family will love!
49. That Paleo Couple: Brent and Heather started their blog as an accountability experiment, but it has grown into something much bigger. Their site is full of healthy, paleo recipes as well as Whole30 and 21DSD friendly recipes too!
50. Lexi's Clean Kitchen: Lexi started blogging to share clean, healthy, and allergy-friendly recipes and show others that living a healthy lifestyle can be fun and exciting. On her site you'll find tons of recipes that are gluten-free, mostly dairy-free, paleo-friendly, refined sugar free, and soy-free.
51. Unbound Wellness: After Michelle was diagnosed with Hashimoto's as a teen, she turned to nutritional therapy, a real food Paleo/AIP diet, and lifestyle changes that helped manage her disease and heal her gut. Through her blog she educates others on how to nourish their bodies with real food recipes, heal naturally with real food and stop feeling like they're out of control of their health!
d
52. Downshiftology: Lisa was diagnosed with four autoimmune diseases at age 35. She then dived into the world of nutrition and gut-health, hoping to find a way to heal herself. Now, she shares delicious, wholesome, gluten-free recipes, alongside her wellness and travel posts, that show readers how food restrictions are not life restrictions!
53. Pure and Simple Nourishment: Dr. Erin Carter is an internal medicine and rheumatology specialist who believes in the healing power of real food and healthy, vibrant living. She shares recipes that follow Paleo, AIP, Whole 30, SCD, GAPS, low FODMAP, and WAPF styles of eating, and that are made with real, nourishing ingredients and free from additives and chemicals.
54. Jay's Baking Me Crazy: Jessica, a.k.a. Jay has a love for baking and treats that shows through her awesome blog. You can find a wide variety of healthy recipes, including gluten free, dairy free, paleo, Whole30 and more!
55. Kelly the Kitchen Kop: After transitioning her family to a real food lifestyle, Kelly decided to share her research and knowledge with as many people as she could. Her blog has tons of real food recipes, lots of great healthy living advice, and tough truths about food and nutrition.
56. Raising Generation Nourished: Renee is a wife and mom of three with a mission: to see the next generation of kids grow up knowing where their food is coming from, and how food affects their bodies. Her recipe page is full of healthy recipes that will help you feed your family nutritious meals that they will love.
57. Savory Lotus: Katja is a mom, wife, and real food activist whose passion for healthy living shines through her blog. Her recipes focus on using real food – meaning unprocessed, organic, full of healthy fats, wholesome, and family-friendly of course!
58. The Family That Heals Together: Jaclyn is a mom of four boys who has been dealing with health issues for over 15 years. She found a way to feel better through eating a primal diet. She shares her creative and kid-friendly paleo/primal recipes on her blog!
59. Run DMT: Denise is a marathon-running mom of three. Along with her racing adventures, you can find a great variety of healthy recipes that are the perfect fuel for running a race or just running around with your family.
60. Joyous Health: Joy is a wife, mom, Certified Holistic Nutritionist and best-selling author. Her recipes cover a wide range of dietary styles, including Dairy Free, Gluten Free, Vegan, Raw, Organic, and Detox-friendly.
61. Creative Green Living: Carissa is a wife and mom with a passion for helping families make healthier choices. Her easy and delicious recipes focus on finding healthier options with lots of color and flavor!
62. Deliciously Organic: Carrie shows you how to heal the body and keep it healthy with no drugs – just real food. Her site, and cookbook of the same name, are full of healthy, delicious, and organic recipes to suit almost any type of diet!
63. Naturally Savvy: Naturally Savvy focuses on eating organic, whole foods and learning how to integrate nutrition into everyday living. They cover topics like detoxification, nutritional supplements, digestion, wholesome recipes, better product recommendations, and so much more. Whether you are new to healthy living or a seasoned healthy living veteran, Naturally Savvy is the place for you.
64. Big Flavors Tiny Kitchen: Ashley shows that even in the tiniest of kitchens, you can still create wholesome, nutritious meals with big flavors. The recipes she shares on her site make scratch-cooking look so easy, and she even makes room for her little one to help in the kitchen too!
65. Elena's Pantry: Elena is a best-selling cookbook author, and she shares her mouthwatering recipes on her blog. Her easy dishes feature refreshingly short ingredient lists, designed to help people with food allergies (or with food-allergic children) make simple, nourishing food for any type of diet.
66. Against All Grain: Danielle is a mom, wife, and grain-free cook who finds joy in her free time by creating delicious comfort foods on a restricted diet and sharing them on her blog. Her recipes are entirely grain-free, gluten-free, refined sugar-free, and low to minimal dairy. Whether you're Paleo or Primal, SCD or GAPS, or just gluten-free, Danielle's recipes inspire you to get healthy and to know that in doing so, you do not have to live in a world of bland food!
67. Eating Made Easy: Amelia is a nutritionist, chef and mom who believes healthy eating should be simple and enjoyable – not stressful or overwhelming. Her blog, Eating Made Easy, answers food questions, debunk nutrition myths, and offer practical tips & recipes, in hopes that it will make healthy eating in your busy life easier!
68. Weelicious: The Weelicious blog – and cookbooks – focus on educating kids and involving them in the cooking process. Their recipes aren't about sneaking healthy ingredients to food, but instead teaching kids about healthy foods and bringing them into the cooking process to help them enjoy real food.
69. Vegetarian Mamma: Cindy and her husband, have been vegetarian for over 12 years, and they've raised their kids to be vegetarians too. On her blog, Cindy shares her recipes and product recommendations for the vegetarian, gluten-free, and allergy-friendly communities.
70. Naturalmente Mama: This Spanish language blog is full of amazing, healthy recipes! Maybelline's blog shows moms all over the world that eating healthy can be easy and fun.
71. Naturally Ella: This isn't just a food blog, it's a guide to healthy eating! The site has three main areas: Cook a Meal, Explore and Ingredient, and Build a Pantry – perfect for all levels of meal planning and cooking!
72. Oh She Glows: Angela shares energizing, plant-based (vegan) recipes to inspire readers to embrace more plant-based foods without feeling deprived. And yes, her recipes are great for meat-eaters and picky kids too!
73. Skinnytaste: Gina is the author, photographer, and recipe developer at Skinnytaste! Her site features delicious, healthy, gorgeously photographed, family-friendly recipes, all made with real food.
74. Mark's Daily Apple: Mark's site is hub of health and fitness information with an amazing dynamic virtual community. He has an incredible collection of delicious, healthy, and primal-approved recipes!
75. Sprouted Kitchen: Sara doesn't subscribe to one particular diet – or foods that are labeled as "good" or "bad." Her site is full of recipes that use seasonal ingredients, and are simple to make – she wants people to know that eating natural foods doesn't have to be complicated!
76. The Full Helping: Gena helps others love their body through the experience of nourishing, plant-based food. On The Full Helping you'll find nourishing vegan recipes that are focused on both pleasure and wellness.
77. Kalyn's Kitchen: Kalyn lost over 40 pounds on the South Beach Diet and started her blog to share her healthy recipes with the world. She features deliciously healthy recipes, most of which are low-carb, gluten-free and South Beach Diet friendly – with some being Keto, dairy-free, Paleo, Whole 30, and vegetarian or vegan!
78. Inspiralized: Ali discovered the spiralizer in 2013 and it changed her life. Her site is full of recipes that incorporate this fun kitchen tool into easy and delicious meals.
79. Simply Quinoa: Alyssa believes that eating healthy doesn't have to be complicated! On her blog, she shares the wondrous world of healthy cooking through simple, wholesome recipes that never sacrifice on flavor.
80. The Rawtarian: Laura-Jane created The Rawtarian to share the easiest, most delicious raw vegan recipes with the world. It has become of the most popular raw vegan recipe websites, with recipes to please everyone!
81. The Garden Grazer: Kaitlin is passionate about plant-based foods and hopes to spark that same excitement in others too. With easy, approachable vegan meals packed with flavor, her recipes can please both herbivores and carnivores alike!
82. Sunday Morning Banana Pancakes: With a name like that, how can you not love this blog? Heather shares healthy and delicious vegan recipes, with beautifully stylized photos and personal stories too! And yes, she has a few pancake recipes that you're going to want to try.
83. My New Roots: Sarah is a Holistic Nutritionist and Certified Nutritional Practitioner. Her recipes revolve around her plant-based way of eating, and through the simple and delicious dishes she creates, she hopes that others will discover a whole new world of tasty nourishment!
84. Green Kitchen Stories: David and Luise share healthy vegetarian recipes using whole food and organic products. They try to keep their recipes as simple as possible so that anyone can make them no matter their skill level in the kitchen!
85. Pinch of Yum: Lindsay is a food enthusiast with an appetite for almost anything. While she loves to cook vegetarian dishes, she doesn't subscribe to a specific diet. She tries to cook things that are practical, interesting, and delicious, and her recipes include gluten free, vegan, superfood, and lightened-up options!
86. Fit Foodie Finds: Lee is a yoga sculpt instructor, recipe creator and photographer. Her site focuses on promoting a healthy and balanced lifestyle through delicious and beautiful recipes, challenging workouts, travel, and everything in between!
87. Ambitious Kitchen: Monique is the founder of Ambitious Kitchen, and her goal is to provide readers with healthy inspiration, whether it's in the kitchen or in life. Together with Lee of Fit Foodie Finds, she co-founded Healthy Glow Co., a community and resource that encourages women to live a healthier, vibrant lifestyle and glow from the inside out.
88. PaleOMG: Juli eats a Paleo diet simply because it makes her feel good. She shares her recipes on the extremely popular PaleOMG blog. Although her recipes are strictly Paleo, they're so good that anyone will want to eat them!
89. Healthy Happy Life: Kathy's blog is for everyone, whether you consider yourself a vegan or just someone who likes to get in plenty of plant-based meals. She shares as many recipes as possible, in hopes that as many people can enjoy them as possible!
90. The Tofu Diaries: Natalie is a vegan living in the UK. On her popular blog, The Tofu Diaries, she shares her delicious plant-based vegan recipes that are inspired by a love of trying new ingredients and international cuisines.
91. Food&Fitness Always: Adam started his blog to improve his own cooking skills after previously surviving off not-so-healthy frozen meals. His easy and nutritious recipes go to show you that anyone can create healthy meals if they try!
92. Prepare & Nourish: Anya is a modern day traditionalist who believes in traditional methods of preparing nourishing and delicious meals you and your family will enjoy. With roots in in Slavic culture, traditions, and foods, Anya grew up on nutritious foods like beef liver, sauerkraut and pastured butter – her recipes are a reflection of her traditional upbringing mixed with a little bit of the convenience of modern day foods too.
93. The Minimalist Baker: Dana's site is devoted to simple cooking. All recipes require 10 ingredients or less, 1 bowl or 1 pot, or 30 minutes or less to prepare. Although her recipes are special-diet friendly, specifically plant-based and gluten-free, she believes that everyone can benefit from incorporating more plant-based foods into her diet!
94. Low Carb Yum: Lisa believes that healthy, low carb eating can do so much more than just take or keep the extra pounds off. Her blog is full of delicious, healthy, low carb and sugar free recipes to help anyone who is watching their weight or just trying to live a healthier lifestyle!
95. A Soulful Twist: Christina is a wife and mom of four, who after converting to a grain-free diet due to food allergies, had to find some creative ways to eat some of her favorite meals. A Soulful Twist is full of delicious grain-free recipes, including some Soul Food favorites!
96. Nutrition in the Kitchen: Beth is a chef and registered dietitian who specializes in weight management, diabetes, and other children's nutritional concerns. Her blog is full of healthy tips and advice, and lots of recipes that are not only healthy, but easy to make.
97. GiGi Eats Celebrities: GiGi's blog combines comedy and pop culture with healthy recipes that are free of grains, gluten, sugar, nuts, and fruit. Her recipe posts and videos are as hilarious and entertaining as they are delicious!
98. Clean Food Dirty Girl: Molly is the Chief Recipe & Content Creator and face of the Clean Food Dirty Girl Blog. If you're looking for a great resource for plant-based eating without all the attitude and judgement, this is the blog for you! From recipes to meal plans to support and guidance, they've got you covered!
99. Easy Real Food: Kiran, who describes herself as a "once misinformed fad-dieter," learned a lot about food after working with Lisa of 100 Days of Real Food. Her recipes are perfect for people who aren't sure they can kick processed foods to the curb. (Spoiler alert: You definitely can!)
100. Run Wiki: Lisa is a mom of three, and it's safe to say that running is a huge passion of hers. From the Boston Marathon to Ultramarathoning, she has quite a list of amazing accomplishments. She also has some amazing recipes for meals, snacks, and even post-run fuel ideas as well.
101. Clean Eating Kitchen: Carrie has an MPH in nutrition and a long battle with her health, including surviving thyroid cancer. She shares real food recipes that are mostly gluten free and dairy free and great for anyone trying to manage their health through clean eating!
102. The Real Food Dietitians: Stacie and Jessica are two Registered Dietitian Nutritionists who both have a love of nutrition, health, and real food. They take their passion for healthy eating and combine it with ease and convenience to bring easy, whole food recipes to their readers.
103. Civilized Caveman Cooking: George Bryant is the New York Times Best-Selling author of The Paleo Kitchen and creator of this wildly popular Paleo food blog. His recipes include lots of comfort food favorites and delicious treats too!
104. Eating Bird Food: Brittany is a health coach and personal trainer living in Richmond, Virginia. On her blog she shares a variety of healthy recipes, with beautiful photos, ranging from gluten free and paleo to vegan and vegetarian, and even seasonal recipes as well!
105. Vegging at the Shore: Marci is a wife and mom of twins who lives at the Jersey Shore. Her blog has a great variety of mostly vegetarian recipes made with lots of seasonal produce, and also includes easy recipes you can make with your kids!
106. Sassy Kitchen: Julia's site is a journal of recipes inspired by seasonal, whole-foods that just happen to be gluten-free. She shares a variety of dairy-free, grain-free and/or vegan recipes, but most of them can be easily adapted any way of eating.
107. Thug Kitchen: Thug Kitchen is the only website dedicated to verbally abusing you into a healthier diet. So if you like good food and bad words, this is the blog for you.
Would You Like to Show Us Which Of These Women (And some Men) Are Your Favorites?
Nominate your favorite blogger for the first annual ShiftCon Shifters Award Ceremony! ShiftCon Social Media Conference is the only eco-wellness blogger conference representing influencers who care about food, sustainability, wellness, natural parenting and DIY. If you nominate one of them, or several of them, for an award they may be recognized in front of their peers, given a free pass to the event and awarded a trophy for all their hard work.
Are you one of Mamavation's Top 100 Healthy Recipe Blogs? Feel feel to grab the button below!