PFAS "forever chemicals" are showing up in food packaging in fast food and fast-casual restaurants across the United States and this is very bad news. So we decided to test In-N-Out Burger for PFAS chemicals in their food packaging and share those results with you because we couldn't find them anywhere else. You've trusted Mamavation to bring you topics like best & worst cookware, best & worst air purifiers, & best & worst probiotics, now join us as we bring you the testing results of In-N-Out Burger food packaging.
Click here if you would like to donate to Mamavation for more testing of your favorite foods.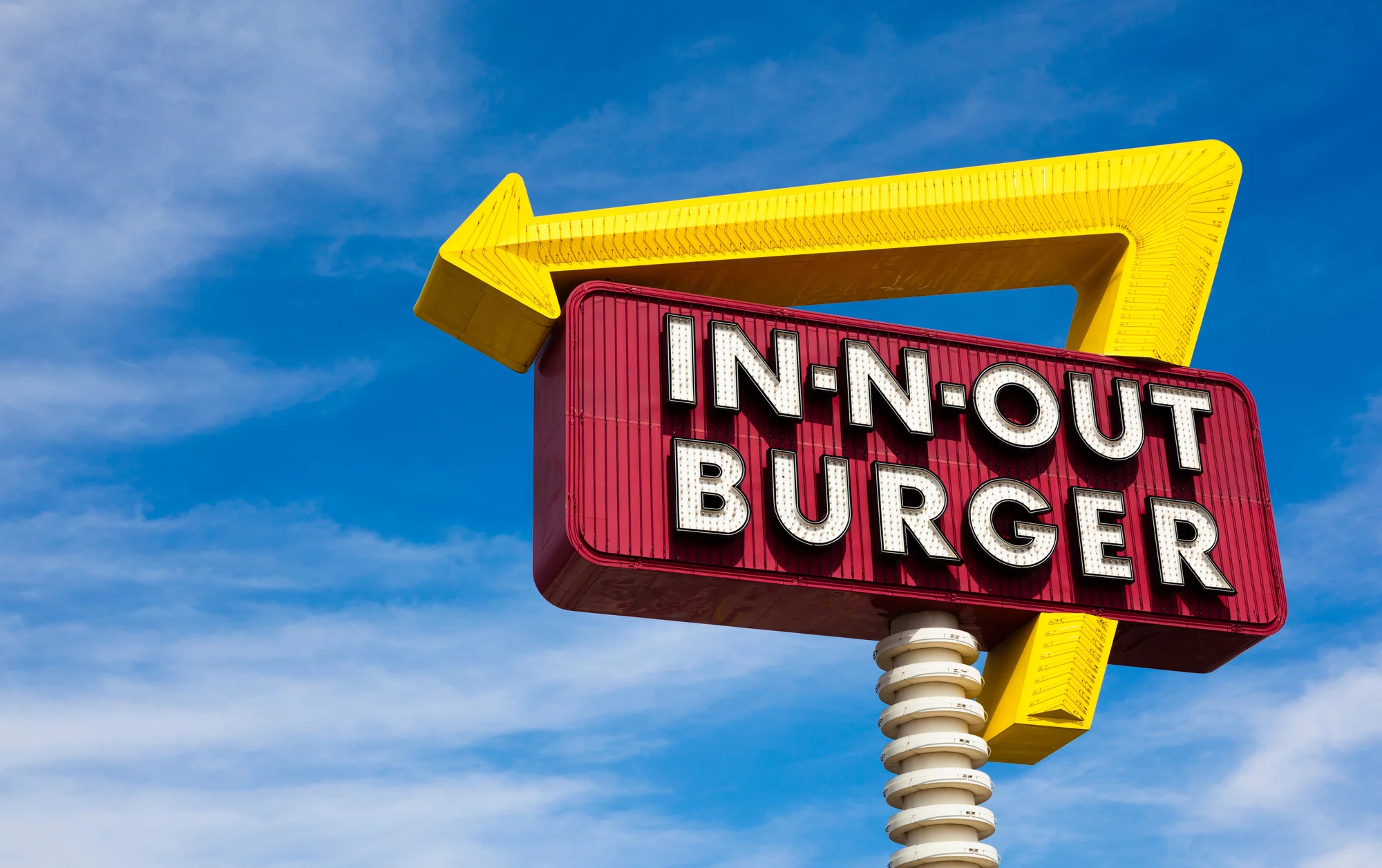 PFAS "Forever Chemicals" are Persistent & Very Problematic to Public Health. You Don't Want Them In Your Food.
Per- and polyfluoroalkyl substances (PFAS) are a group of man-made chemicals that are used to provide stain resistance, grease resistance, and water resistance to different products. Sounds great until you find out how incredibly toxic to humans and the environment they also are. Some of the more problematic health impacts are below:
metabolic diseases like obesity & diabetes
thyroid disfunction
reduced vaccination response
ulcerative colitis
affect the growth, learning, and behavior of infants and older children
lower a woman's chance of getting pregnant
interfere with the body's natural hormones
increase cholesterol levels
increase the risk of cancer like testicular, prostate and breast cancers
Based on the persistence of this chemical inside the body, it's incredibly dangerous to be exposed throughout a lifetime because it will continue to build up. Therefore, it's important to avoid these chemicals as much as possible.
Why Are PFAS Chemicals Inside Food Packaging? It's Considered an "Indirect Additive" So Less Oversight.
Why do we have PFAS chemicals in food packaging? It's simple. No one likes to get grease everywhere when they are eating, so PFAS works to help keep the grease from leaking all over your hands.
But that's not the only reason you'll find it in food packaging. You'll find PFAS in food packaging because of lax laws surrounding "indirect additives" in food packaging.
"Indirect additives" are chemicals inside the plastics, food packaging materials, food processors, and cookware that are used to process, transport & store food & beverages. Some indirect additives are problematic because they have the ability to get into the food we eat.
Indirect additives can leach into food when food contents are hot, if that food contains lots of fat, or if that food contains citrus acid. Because heat, fat, and acid are so common in terms of fast and fast-casual food, PFAS is a constant contaminant in restaurants.
This is such a problem that the American Academy of Pediatrics states additives in food packaging can cause delays in development and reproduction and the Feds should adjust this rule.
Over 3,000 "Indirect Additives" Approved by Feds
There are over 3,000 chemicals approved by the Food & Drug Administration for use as an indirect additive in food production and packaging, but if you ask a company, they don't have to tell you anything about them.
In fact, some of these companies don't even know what their packaging contains because it's produced by a 3rd party and that 3rd party may not tell them.
How do I know this?
Well, I've been asking companies for years what their packaging contains and some of them don't know. While other brands just won't tell us.
Therefore, the only way for us to really know if a brand contains PFAS in their packaging is to test and find out, which is what we did with In-N-Out Burger and results are coming, but before I tell you the results, one more bit about how to protect yourself from PFAS.
PFAS "Forever Chemicals" Are Ubiquitous, Meaning They Are Found Everywhere!
I hate to break this to you, but PFAS "forever chemicals" are quite ubiquitous and found in lots of places around your home. Mamavation has been covering PFAS for several years so we can help you find products that do not contain them. Here are some of our tips on how to rid your home of PFAS.
Phase-out the nonstick cookware in your kitchen. Here are is the best & worst cookware.
Avoid foods with packaging and make things yourself at home
Avoid fast food as much as possible, even the ones touting themselves as "better"
Purchase a reverse osmosis water system for your home. Here are the best water filters for your home.
When purchasing furniture or carpet, decline optional treatments for stain and dirt resistance.
Avoid buying clothing that bears a label indicating it's water, stain or dirt repellant
Avoid buying personal care products with the phrase "fluoro" or "perfluoro" on the ingredient list. You'll find this inside lotion, pressed powders, nail polish, dental floss and shaving cream.
Dust more!  PFAS chemicals stick to dust particles so the more dust you have in your home, the more likely you will have PFAS in the air you breathe. Click here for our FREE eBook on how to clean your indoor air. 
When purchasing period underwear, here are the ones without PFAS.

Results of Fluorine Testing for In-n-Out Burger in Greater Los Angeles
On September 3rd, 2020, an EPA certified laboratory conducted tests of Total Fluorine by Oxygen Flask Combustion and Ion-Selective Electrode on three pieces of food packaging from In-N-Out Burger in greater Los Angeles: french fry boat, an outer burger wrapper with logos present, an inner burger wrapper with no logo.
To understand how this works is important. There are thousands of PFAS chemicals, so it's not possible to test for each one individually. So instead, we test for fluorine which they all have in common. The higher the levels of fluorine, the more likely it was intentionally added. BPI Industries certifies that food packaging is compostable below 100 ppm, so any results below 100 ppm would pass as compostable. .
Results on September 3rd, 2020:
In-N-Out Fry Boat: non-detect (less than 10 ppm)
In-N-Out Burger Cover: 36 ppm
In-N-Out Burger Inner Wrapper: 32 ppm
In-n-Out burger wrappers have very low levels of fluorine, which are well under 100 ppm. According to these levels, it means PFAS was not intentionally added. However, it's likely in there.
Compare this level to recent labs testing other fast-food restaurants by Safer Chemicals finding that 46% of the food packaging they tested was over 100 ppm of fluorine. Examples of brands that were guilty were like Burger King, McDonalds, SweetGreen, & Freshii and you'll see what I mean:
Burger King Wrapper: 240 ppm
McDonald's cardboard clamshell: 605 ppm
SweetGreen molded bowl: 1062 ppm
Freshii molded bowl: 885 ppm
These were all very high levels of fluorine, so it's safe to say that PFAS was intentionally added to food packaging at these fast food & fast-casual restaurants.
Conclusion on In-n-Out Burger
This means we likely found some PFAS at In-n-Out Burger but at lower levels than other fast food places! We hope you don't visit them too often, but at least when we tested, they were not one of the brands intentionally poisoning customers with PFAS "forever chemicals".