When you decide to start gardening organic, you realize very quickly that most of the products on the shelves are prohibited because they either contain ingredients that are harmful to humans or the environment. So what can you use to kill pests and weeds when you are gardening? You've trusted Mamavation to bring you how to create an organic garden, best & worst cookware, & everything you need to know about face masks, now join us as we go over all the organic-friendly pesticides (herbicides, insecticides, fungicides, bactericides, etc)  for your garden.
Disclosure: this post contains affiliate links.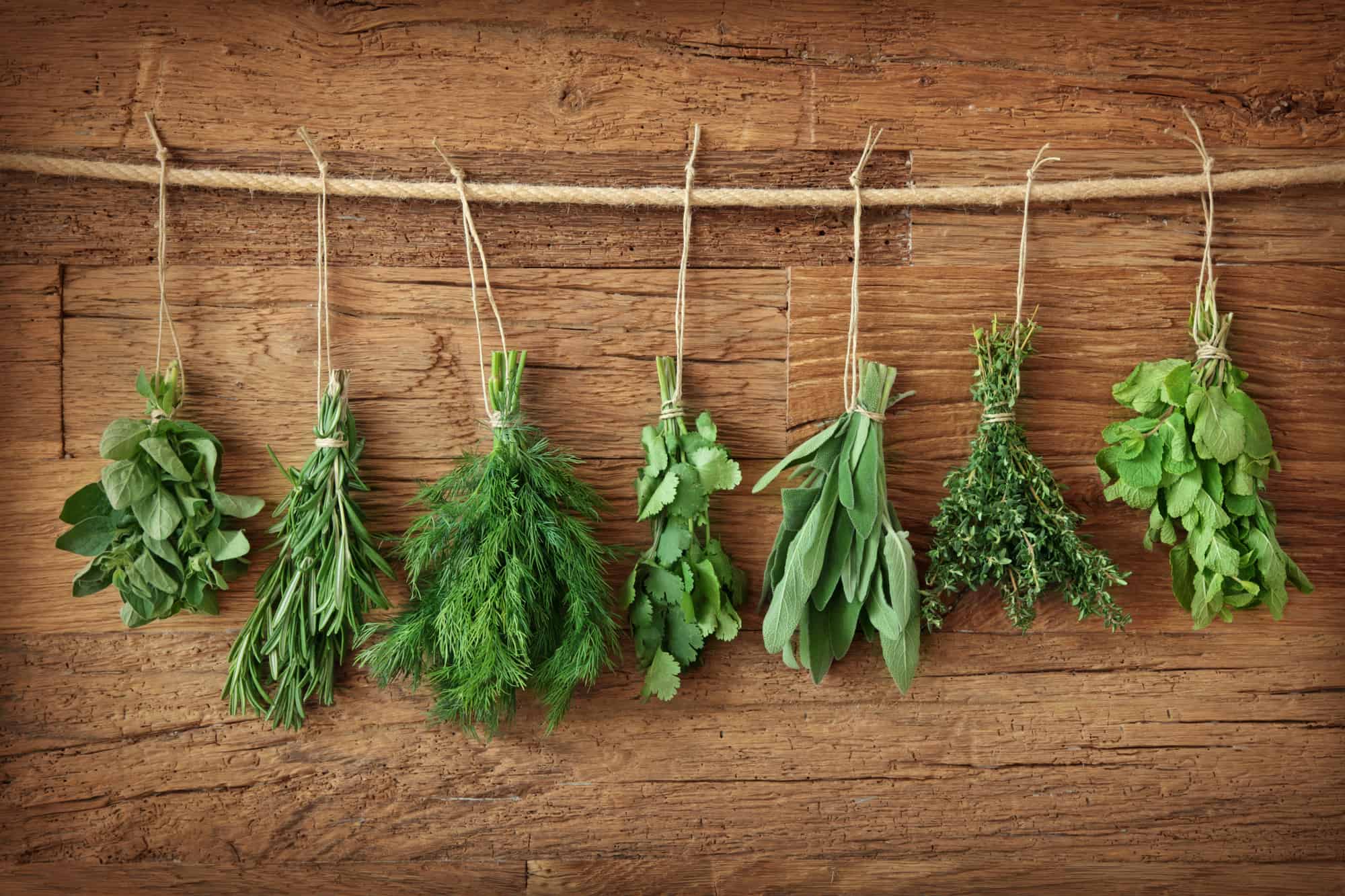 Why Organic Farming Is Different Than Conventional Farming
Organic farming is very different than conventional farming and part of that has to do with how organic farmers deal with pests, weeds, and disease on their crops. Here are the main differences why you want to pick up an organic product at the store.
Backed by the USDA certification, which means there is a process, verification and lots of effort put into keeping crops free of conventional inputs like toxic synthetic pesticides.
No genetically modified organisms (GMOs)
No toxic, persistent pesticides, like glyphosate (a synthetic herbicide deemed a probable carcinogen by the World Health Organization)
No artificial flavors or preservatives
No antibiotics or hormones
No biosolids (i.e. sewage sludge) will be used in the growing and production of the product
Organic food is more nutritious
Organic food tastes better
Organic farming practices support a healthy farm, healthier farmer and healthier farm workers
Organic farming encourages business growth in the local area
Pollution is reduced and generally less energy is used in organic production

Organic Farmers Use Organic-Friendly Pesticides, Especially On The Larger Farms, Therefore Consumers Have Similar Options
When it comes to organic produce, it may surprise you that there is a limited amount of pesticides that organic farmers can use. But they do have those options that are built into their organic farm plan. These pesticides they use are not toxic, synthetic pesticides and do not harm the environment. Every year, organic farmers create a plan and that plan is approved by the USDA through certifying agencies, then they follow that plan before they touch any organic-friendly pesticides. Going even further, organic farms must have an Organic System Plan outlining a three-tier method of pest management.
Level A of Organic Plan
Maintain a healthy organic system that will naturally have fewer pest problems. Providing habitat for beneficial bugs, like ladybugs contributes to this healthy ecosystem. Level A also focuses on disease outbreak prevention practices such as cover rotation, and cover crops. Should these practices not be sufficient, the next step of the plan is implemented.
Level B of Organic Plan
Level B lends it's focus on the introduction of insect predators and parasites. More involved physical and mechanical practices like mulching, grazing, mowing, solarization are also used.
If additional pest management is needed, Level C includes the use of natural and synthetic pesticides on the National List.
Level C of Organic Plan
Finally, as a last resort is the use of pesticides. Organic crops must only utilize pesticides approved by the National Organic Program (NOP) and that have been evaluated by the EPA for safety.

What is Allowed In the Organic Certification for Farmers
Out of thousands of chemicals that are available to conventional farmers, organic farmers can choose from a small list. We've pulled that list together of all the herbicides, insecticides, fungicides, cleaning equipment, and disease control so you know exactly what is allowed.
Alcohols.

(i) Ethanol.
(ii) Isopropanol.

Ammonium carbonate—for use as bait in insect traps only, no direct contact with crop or soil
Aqueous potassium silicate (CAS #-1312-76-1)—the silica, used in the manufacture of potassium silicate, must be sourced from naturally occurring sand
Bacillus subtilis
Bacilus thuringiensis
Beauveria bassiana
Boric acid: Structural pest control, no direct contact with organic food or crops.
Chlorine materials—For pre-harvest use, residual chlorine levels in the water in direct crop contact or as water from cleaning irrigation systems applied to soil must not exceed the maximum residual disinfectant limit under the Safe Drinking Water Act, except that chlorine products may be used in edible sprout production according to EPA label directions.

(i) Calcium hypochlorite.
(ii) Chlorine dioxide.
(iii) Hypochlorous acid—generated from electrolyzed water.
(iv) Sodium hypochlorite.

Coniothyrium minitans
Copper: Copper hydroxide, copper oxide, copper oxychloride, includes products exempted from EPA tolerance, provided that copper-based materials must be used in a manner that minimizes accumulation in the soil and shall not be used as herbicides.
Copper sulfate: Application rates are limited to levels which do not increase baseline soil test values for copper over a timeframe agreed upon by the producer and accredited certifying agent.
Corn gluten
Cydia pomonella granulosis
Diatomaceous earth
Elemental sulfur
Ferric phosphate (CAS # 10045-86-0).
Gibberellic acid
Horticultural vinegar
Hydrogen peroxide
Humic acids—naturally occurring deposits, water and alkali extracts only.
Lignin sulfonate—chelating agent, dust suppressant.
Liquid fish products—can be pH adjusted with sulfuric, citric or phosphoric acid. The amount of acid used shall not exceed the minimum needed to lower the pH to 3.5.
Lime sulfer: Including calcium polysulfide
Magnesium oxide (CAS # 1309-48-4)—for use only to control the viscosity of a clay suspension agent for humates.
Magnesium sulfate—allowed with a documented soil deficiency.
Micronutrients—not to be used as a defoliant, herbicide, or desiccant. Those made from nitrates or chlorides are not allowed. Micronutrient deficiency must be documented by soil or tissue testing or other documented and verifiable method as approved by the certifying agent.

(i) Soluble boron products.
(ii) Sulfates, carbonates, oxides, or silicates of zinc, copper, iron, manganese, molybdenum, selenium, and cobalt.

Minerals such as elemental sulfur, bicarbonate, or kaolin clay
Myrothecium verrucaria
Non-detergent insecticidal soaps: As a pesticide, fungicide, or algaecide for food crops
Oils, horticultural—narrow range oils as dormant, suffocating, and summer oils.
Ozone gas—for use as an irrigation system cleaner only
Peracetic acid—for use in disinfecting equipment, seed, and asexually propagated planting material. Also permitted in hydrogen peroxide formulations as allowed in §205.601(a) at a concentration of no more than 6% as indicated on the pesticide product label.
Peracetic acid: For use to control fire blight bacteria. Also permitted in hydrogen peroxide formulations at a concentration of no more than 6% as indicated on the pesticide product label
Pheromones and pheromone traps
Plant-derived substances such as neem, caraway oil, seed fennel, quassia, or ryania
Polyoxin D zinc salt.
Ryania/Ryanodine
Sabadilla
Spinosad
Sodium carbonate peroxyhydrate (CAS #-15630-89-4)—Federal law restricts the use of this substance in food crop production to approved food uses identified on the product label.
Squid byproducts—from food waste processing only. Can be pH adjusted with sulfuric, citric, or phosphoric acid. The amount of acid used shall not exceed the minimum needed to lower the pH to 3.5.
Streptomycin sulfate and tetracycline
Sticky traps
Sucrose octanoate esters (CAS #s—42922-74-7; 58064-47-4)—in accordance with approved labeling
Sulfurous acid (CAS # 7782-99-2) for on-farm generation of substance utilizing 99% purity elemental sulfur per paragraph (j)(2) of this section.
Vitamin D3: As a rodenticide
Vitamins, B1, C, and E.

Organic Bug Gardens Attract Good Bugs to Eat Bad Bugs
One of the things you'll find in an organic farming plan, especially the smaller ones, is a bug garden. This is where they plant very specific species of plants that attract good bugs to kill the bad bugs (earwigs, cutworms, potato beetles, aphids, slugs, etc.) that could eat up their crops. So what are these plants and what do they attract? Here are the beneficial plants you can bring into your garden and the bugs they will attract to help you with pest defense:
Lacewings: plant cosmos, sweet alyssums, coreopsis, and angelica
Ground beetles: plant perennials and white clover
Aphid midge: any pollen plant like sagebrush, redroot pigweed, lamb's quarters, goosefoot, tumbleweed (Russian thistle), and English plantain
Minute pirate bugs: plant goldenrods, daisies, alfalfa, and yarrow
Spined soldier bug: plant permanent beds of perennials
Tachinid flies: plant dill, parsley, sweet clover, and other herbs

Safer Fungicides to Use in Your Garden
When it comes to powdery mildew, mold or fusarium, there are plenty of options for gardeners. But first let's take you through some DIY fungicide remedies.
DIY Fungicide Remedies
Cucumber, squash, melon, zucchini, pumpkin, roses, apples are covered with powdery mildew this can first be addressed by mixing 4 teaspoons of baking soda, 1 teaspoon of mild dishwashing soap, & 1 gallon of water. Spray it liberally all over the plants.
Tomatoes are susceptible to fungal diseases like early blight, late blight, leaf mold, & fusarium wilt. Mix 1 bulb of garlic, 2 tbsp. of canola oil, 4 hot peppers & juice from 1 lemon. Mix together in a bucket overnight and then strain with a cheesecloth. Then add 4 hefty tablespoons to one gallon of water and spray on plants. Keep rest in an airtight container in the refrigerator.
For anything else, you can use apple cider vinegar and mix 4 tbsp. with 1 gallon of water and spray liberally on plants.
Store-Bought Organic Friendly Fungicides
If none of these options work, feel free to purchase an organic fungicide. There are several that are available to you so this is not an exhaustive list, but these brands are easy to access via Amazon.

Safer Organic-Friendly Herbicides for Your Home Garden
Weeds happen and it can be a nightmare in your garden. Most of the time you are encouraged to pull those weeds, but for things that are too hard to hand pull, here's some help!
DIY Herbicides Remedies
1 part salt, 3 parts water, & 1 tbsp. of mild dishwashing soap. Multiple applications may be necessary. Careful to only get the mixture on what you want to kill.
Multiple applications of vinegar. Applied directly to what you want to kill.
1/4 cup salt & 4 cups of vinegar. Applied only to what you want to kill.
2 oz of powdered borax & 8 cups of water. Apply only to what you want to kill.
Gadgets to Kill Weeds
Store-Bought Organic-Friendly Herbicides
When weeds have overgrown an area and there is too much to pull by hand, you can consider using a safer organic herbicide from the list below.
Weed Slayer Organic Herbicides

Safer Insecticides
Pests can be brutal to a vegetable garden. If you are not watching carefully, they can completely destroy everything. Here are some recommendations on what you can do.
DIY Incesticides for Pests Remedies
For aphids, mites, & thrips: mix 1 cup of vegetable oil with 1 tbsp. of mild dishwashing soap, then take 2 tbsp. of the formulation and mix with 1 quart of water and spray liberally on plants.
For mites, aphids, whiteflies, beetles, & other hungry little insects: 1 1/2 tsp of mild liquid castile soap with 1 quart of water, and spray the mixture directly on the infected surfaces of the plants.
Capable of disrupting life cycle of insects at all stages (adult, larvae, and egg): 2 tsp. neem oil and 1 tsp. of mild castile liquid soap shaken thoroughly with 1 quart of water, and then sprayed on the affected plant.
Snails, slugs, & other crawling insects: diatomaceous earth sprinkled around the plant
Any insect: 2 whole bulbs of garlic and puree them in a blender with a little water. Let the mixture sit overnight, then add 1/2 cup of vegetable or avocado oil, 1 tsp. of mild liquid soap, & enough water to fill the jar. To use, use 1 cup of mixture with 1 quart of water & spray liberally on infested plants with pests.
Any insect: puree 1 bulb of garlic, 1 onion, & 1 tsp. of cayenne pepper powder. Let sit for an hour and then strain mixture through cheesecloth and add 1 tablespoon of liquid soap and mix well. To apply this homemade insecticide, spray it full-strength onto both the upper surface of the leaves, as well as the undersides, and store the remainder in the refrigerator for up to a week if desired.
Store-Bought Organic-Friendly Incesticide
When you get overwhelmed by pests and you need something strong to do the job, here are some options for you.

Safer Deer & Rabbit Repellent
Deers and rabbits are so cute, but they are a nightmare to deal with when it comes to gardening. But don't fret! There are lots of things you can do!
DIY Deer & Rabbit Repellent Remedies
When it comes to deterring animals, you either want something that tastes bad or smells bad. Here are some homemade formulations to try that combine things you likely already have at home.
Add garlic powder & hot chili powder together and add a little bit of water until it's the consistency of watery paste. Then let sit for 2-3 days, drain with cheesecloth, add several drops of dishwashing liquid for stickiness, and spray on plants.
Combine Tabasco sauce, chili powder, dishwashing soap, water, and some Elmers glue. Mix together so it's got a watery consistency and put in a spray bottle and spray over plants.
Mix egg, milk, garlic powder, and chili together with water and spray on the plants.
Sprinkle chili powder on plants.
RABBITS ONLY: Sprinkle blood meal or bone meal around the plants.
RABBITS ONLY: Combine linseed oil, laundry detergent, and water. It must be more linseed oil than laundry detergent. Spray on plants.
RABBITS ONLY: Soak corn on the cobs in vinegar and place next to the plants. Also spray raw eggs and vinegar combined around and on the plants.
Store-Bought Safer Deer & Rabbit Repellant
Havahart Defense Ready Deer & Rabbit Repellent