As women, feminine care is at the top of our list of concerns for decades of our lives, and tampons are the product we reach for most often. They're compact, convenient and useful for our most earnest hygenic need, answering the demands of our periods every single month. And as one of the most intimate products we use, tampons should be made of the safest materials possible. But are they? Unfortunately, this category of products, even with its degree of importance to women, has been discovered to be woefully lacking in safety of materials and testing for the presence toxic chemicals. You've trusted Mamavation to bring you investigations on deodorants, shampoos & conditioners, now join us as we share our toxic tampon investigation.
Disclosure: This post contains affiliate links.

Toxic Chemicals Found During Feminine Care Product Testing
Women's Voices for the Earth published the Chem Fatale report detailing toxic chemicals found in feminine care products like pads, tampons, washes and wipes. Testing showed dioxins, furans and pesticide residues in tampons, which have been linked to cancer, reproductive harm and hormone disruption. It's also been shown that menstrual pad use has been linked to vulvar allergic rash caused by both adhesive chemicals and synthetic fragrances used in pads.
These hazardous chemicals are even more concerning because they're in direct contact with delicate skin that readily absorbs any substance with the ability to migrate out of the product. This means chemicals we already know that migrate and off-gas are absorbed into our bodies and bloodstreams, including any number of the 3,000+ ingredients legally hidden under the umbrella term 'fragrance' as protected by proprietary or intellectual property laws.

Conventional Tampons Test Positive for Toxins
In April 2018, Women's Voices for the Earth sent 6 popular brands of super absorbency tampons sold in the United States to a lab to test for the presence of volatile organic compounds. They found that 4 out of 6 of the tampons tested contained at least one dangerous chemical suspected of being a reproductive toxicant. One brand, Playtex Sport (Scented) tested positive for 6 toxic chemicals linked to cancer, reproductive harm, hormone disruption and allergic reactions!
And just like the beauty industry, manufacturers aren't often required to test for secondary contamination or label these chemicals if used as ingredients, so it's impossible for us to know what we're being exposed to.
Toxic Tampons–Chemicals of Concern in Feminine Care Products
There are several chemicals of concern when it comes to feminine care products, especially inside tampons. Not only does the Chem Fatale report showcase some deeply troubling issues within the feminine care industry, but additional chemicals are also problematic. The highly toxic herbicide Glyphosate was found as a contaminant residue in a whopping 85% of cotton hygiene products tested by the University of La Plata in Argentina. Glyphosate has been linked to cancer by the World Health Organization. Additionally, 62% of the same samples also tested positive for AMPA (aminomethylphosphonic acid) which is a metabolite derivative of glyphosate.
Aside from secondary contaminants, volatile organic compounds and pesticide residues found in feminine care products, the following is a list of toxic ingredients purposely added to the product. And due to lack of regulation and proprietary protection laws, many of these hazardous chemicals are not on the label:
Formaldehyde-releasing preservatives:

all quaternium ingredients
DMDM hydantoin
diazolidinyl urea
imidazolidinyl urea
polyoxymethylene urea
2-Bromo-2-Nitropropane-1, 3-Diol

Methylisothiazolinone

Feminine Care Product Investigation
We have our periods every single month, so we need to know which feminine care products are free of toxic chemicals and which ones aren't. And to make it easier for you to choose safer products that don't harm your body, we investigated pads, tampons and menstrual cups from dozens of brands. Here we rank feminine care brands from bad to best according to ingredient information and available test results.
BAD
These brands contain ingredients like chlorine, fragrance and toxic preservatives including parabens and formaldehyde-releasers. And because the base material (normally cotton) is non-organic, growing crops are sprayed with pesticides and herbicides that remain present in the final product.
Always
Cardinal Health
Carefree
CVS Health
Kotex
Kroger
O.B.
Playtex
Signature Care
Stayfree
Tampax
U by Kotex
Walgreens
BETTER
These brands are in the better category because they're not organic, but are manufactured without chlorine, perfumes and other hazardous ingredients.
BEST
These brands are Mamavation's top choice for safe feminine care products because they're made from organic cotton, FDA-approved medical grade silicone or other non-toxic materials without residual pesticides. The manufacturers of the following brands have excluded toxic ingredients from their product formulations as well, which means they're free of the worst offenders including fragrance, chlorine, parabens and formaldehyde-releasing preservatives.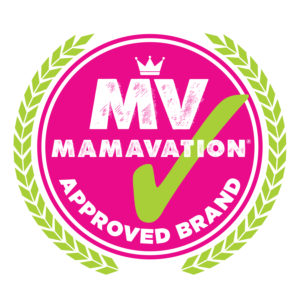 AIWO Cup
Anytime Cup
Eco by Naty
Femallay Cup
Femmy Cycle
Goddess Cup
IrisCup
Lola
Maxim (organic)
Orchidea
The Honest Co.
3 Things You Can Do to Demand Safer Feminine Care Products
We deserve better, and now it's time for us to demand better! Here are 3 easy steps you can take to come together and raise our voices to affect change.
1. Start by informing yourself about the chemicals of concern and how to avoid them, and find out if your brand is in the Hall of Shame.
2. One of the most important things you can do is vote with your dollar. After we become informed, we must choose better for ourselves, and when we do that, we're sending a loud and clear message of what we want from feminine care product manufacturers.
3. Detox the Box is a campaign that gives us an easy and effective way to tell join forces and tell manufacturers and the government that we don't accept the presence of toxic chemicals in feminine care products. Period. Use the hashtag #DetoxTheBox on social media to shout our message!
For more information about safer personal care products and other products for your home, pick up a copy of Green Enough: Eat Better, Live Cleaner, Be Happier (All Without Driving Your Family Crazy!). I'll help you slay those foul-mouthed hidden dangers in your home so your family is safer. And for FREE updates, tips & tricks, product investigations and news, sign up for the Mamavation newsletter here.