We live in a modern day and age where there is a plethora of information about cosmetics and how to keep skin supple, get a natural glow or pick The Perfect shade of red for any skin type without it smearing all over your brighter-whiter teeth— yet, what is not being shared by the big brand companies who are developing the Next-Best-Thing that will have women and girls lining up to try, are the ingredients within those products.
What is truly delivering that glow, a-hem (chemicals) or keeps your smile bright? Excuse my allergies. ☺
SHINE BRIGHT LIKE A DIAMOND.
Take your beautiful pearly whites for example, this nasty little creep, called triclosan is supposed to fight gingivitis and provide antibacterial support, yet the study discussed in this article has shown it also could be disrupting your hormones, could be causing or intensifying your allergies (see) and even cause possible weight gain…how?! Indigestion.
Granted I know you are not eating your toothpaste but small amounts are ingested every time you brush, and over time can cause damage for your body.
Before you pass out Kristen, check out this study below.
A STUDY WORTH READING
12 Bad-Ass researchers from UC Berkeley and Clinica de Salud de Valle de Salinas are shedding some light how to help you navigate down the beauty and cosmetics aisles.
The empowered taskforce of researchers enrolled 100 Latina teen girls in a youth-led, community-based participant research intervention study to determine whether using personal care products (including shampoo, conditioner, body wash, lotion, deodorant, hand soap) where the label stated the product did not contain certain chemicals (listed below), over a course of three days,  could lower urinary concentrations.
Fun Fact from the Research: "The average woman uses about 12 personal care products and the average teen girl uses about 17 personal care products" (Environmental Working Group, 2008).
How many do you use?
Before the study, the girls provided urine samples that were tested for the following chemicals:
RESULTS AFTER USING GREEN BEAUTY PRODUCTS
After the three day study of not using products that did not contain the chemicals listed above it was confirmed that the levels of the chemicals decreased significantly (27%-45% on average).
BOOM! Mic drop. There's your proof! You don't need to have a PhD to shop for your perfect shade of red, even though I bet you if you read the ingredients – it would come in handy.
Education is the best way to make change.
This study has proven by simply taking the time to read the label it does make a difference.
Now for all the cynics out there who are thinking…any of the following:
"I'm too busy to read labels. Ain't nobody got time for that."
"Oh great another study in favor of buying expensive organic products."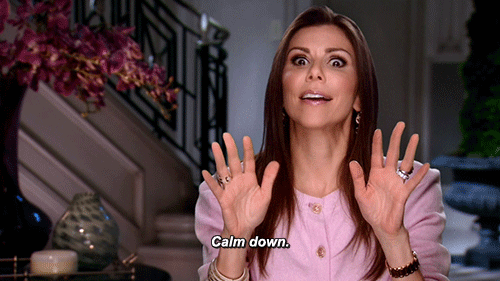 I'll simply pose the following question to you: Have you priced cancer treatments lately?
Read. Research. Rethink your habits in this day and age our life depends on it.
References for the Nasty Critters:
Benzophenone-3 (BP-3)