Mmmm…bacon. Sounds good, doesn't? I bet you're thinking about some crispy, crumbly bacon atop, well anything really. But what if I told you that BACON IS EVIL?! Okay, it's not evil, but there's scientific evidence to suggest that mystery meats are not as good for you as you wish they were.
What Does The Science Say?
Before you put your fingers in your ears and start singing "la la la" to avoid hearing what I'm about to say, I'm going to tell you how you can still eat your favorite meats too. But first, you should hear the facts.
Perhaps the biggest of concerns when it comes to mystery meats is cancer risk. The World Health Organization (WHO) has labeled processed meats, such as lunch meats, bacon, and sausage, as carcinogenic to humans. There are an estimated 34,000 cancer deaths each year that can be attributed to a high consumption of processed meat.
Synthetic Nitrates Are a Nasty Preservative
Other concerns concerning mystery meats is the addition of nitrates or nitrites. Although these are naturally occurring in some foods, they are often added into processed meats as a preservative. When consumed, these added preservatives can produce nitrosamines in your body, which can increase cancer risk. In addition, added nitrates and nitrites have been linked to an increased death from diabetes, Alzheimer's and Parkinson's disease.
Antibiotics Can Be Deadly
Another concern about the meat we eat is whether the animals were given antibiotics. It's a common practice used under the guise of preventing disease. However, it's often used without being necessary. This affects both the livestock and humans, and leads to stronger strains of dangerous microbes, creating antibiotic resistance. In recent headlines, a Pennsylvania woman came down with an infection that was resistant to all available antibiotics, even the last resort option, Colistin. This particular bacteria strain matched a strain found in pig intestines. These resistant superbugs are being created and spreading. It's all the more reason to think about the meat we choose to feed ourselves and our family.
Other Weird Additives
When you look at the ingredients on lunch meats, and other mystery meats you'll see it's more than just meat and preservatives. They're riddled with things such as dextrose, a GMO corn sugar that can also be hidden MSG. Corn syrup, added sugar, and other ingredients in many deli meats, bacon, and sausage are cause for concern too. They can lead to an increased risk of diabetes and obesity, and with added sugar consumption up 30% among adults. Consuming hidden sugars in processed meats is only contributing to the problem. You also might see caramel color in certain meats and studies have found clear evidence that certain types of caramel coloring are carcinogens. Even the added smoked flavor and "natural smoke" can be toxic. Research found it to damage the stomach lining of rats and cause DNA damage.
Still Have a Hankering for Meat?
I get it. All the science in the world might not make your need for meat go away, sometimes there are cravings that only sausage can satisfy. (Oh c'mon, you know there were bound to be meat jokes at some point). While exercising moderation is one way to beat this meat dilemma, avoiding the offending ingredients is another alternative.
As you may have found out yourself, not all meat is created equal. The products you buy at the grocery store can vary greatly in quality. Below are just some brands of processed meats ranked from the worst choices to the best choices.
Disclosure: Bookieboo LLC has worked with numerous organic and natural brands, including Whole Foods and Applegate.
Bad
These are the mystery meats to avoid at all costs. Some make claims that they are better quality meat, but a look at the ingredient list reveals dextrose, caramel color, fillers, and nitrites. You may see some of these brands have better options available in their product line.
Boar's Head
Buddig and Buddig Premium
Great Value (Wal-Mart)
Hillshire Farms
Hormel
Land O Frost and Land Of Frost Premium
Oscar Meyer and Oscar Meyer Natural
Sara Lee Deli
Better
These brands fall midway on the scale. The term "natural" has no legal weight, so it can be used freely without any regulation. These brands are antibiotic and hormone free and claim minimal processing. They contain some less than desirable ingredients, such as added sugar or natural flavors, which are likely GMOs. The animals are not fed an all organic diet.
Applegate Naturals
Boar's Head All Natural
Hillshire Farm Naturals
Hormel Natural Choice
Open Nature
Publix GreenWise
Best
These organic options are third-party certified and carry the USDA Organic seal. They are free from GMOs, artificial ingredients and preservatives, antibiotics, and hormones. There are no added nitrites or nitrates.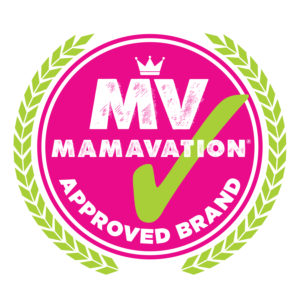 Applegate Organic
Organic Prairie
Simple Truth Organic
Whole Foods Organic
Bilinski's Natural and Organic Sausage
Next time you're in the market for meat, keep this list of brands in mind to make the healthiest decision for you and your family and avoid the mystery of mystery meats. Read ingredients and opt for those that don't contain added sugars, colorings, artificial preservatives, or hormones. Processed meats can still be high in sodium, so take that into consideration when incorporating them into your diet.