I think we can all agree that our food system has some major problems. There have been some ground breaking changes, however.
Part of the problem is an issue of trust. The Food & Drug Administration (FDA) is asleep at the wheel allowing things like transfats into the food supply one day, and then doing a complete reversal another day. And, then this same regulatory body allows pharmaceutical drugs into our lives that are later pulled from the market while people get sick and die. Then you see a commercial on television telling you that birth control patch you used ten years ago has given other young women a stroke. It leaves us wondering if the FDA has the ability or desire to keep up with the science and keep us safe. When the same agency who can't handle protecting us from dangerous pharmaceutical drugs is ALSO in charge of our food supply, it's concerning. And when it comes to the future of our children, that's a problem.
But it's not just what we see on the news. More than 50% of children have a chronic disease or are overweight in America. The chronic diseases among children are so high that this generation is referred to as "Generation Rx." It wasn't like this when we were kids. And we all know that without having to look into the statistics.
No wonder moms are unimpressed…and are getting vocal. From concerns of endocrine disrupting chemicals to the overuse of genetically modified foods sprayed with probable carcinogens, the past four years has seen a dramatic change in how we perceive the food we eat and products we use.
But here's the good news…
The Consumer Has the Ultimate Power
You, as in you reading this, have the ultimate power. You are the person who pays their bills. And because of you, things are starting to happen. And very quickly.
The last two years have seen more health inspired ground-breaking changes to our food supply than ever before. Basically what has happened is you decided to support one brand over another. It was simple really, but ultimately that choice has directed money to more of the good guys. The new food economy has answered the question do you want to support companies that are ignoring your concerns OR support companies that are taking your concerns seriously? You get to decide with your wallet at breakfast, lunch and dinner. And by doing so, we grow and shape the economy into something responsive. And that is how you change the world.
There are companies that listen and companies that ignore you. But when a giant food company makes ground breaking changes like this, I smile. Ground breaking changes in an industry previously an eyesore is a proud moment. Having a giant food company say, "We hear you and we will change" is a sigh of relief. Most of them are NOT doing that…still.
Take Dannon for example. Dannon just recently announced some HUGE commitments. Not only are they committing to upcoming nationwide labeling of GMO ingredients in their products, but they're reformulating some of their most popular brands to be made with non-GMO ingredients. AND in addition to that, they're using milk from cows fed non-GMO feed for their three flagship brands (brand Dannon, Oikos and Danimals), they're getting to know their farmers and improving animal conditions at the farms too.
They aren't perfect, but they are trying. And they're leading the pack of conventional dairy with these radical changes.
Ground Breaking Changes: Shaking the Trees Shake the Industry
The Dannon family of yogurts is the yogurt leader in the USA. So when the leading yogurt company in this country takes action, it's definitely an industry-leading behavior. Once Dannon does something and the consumers react positively to it by increasing their loyalty to that brand, the rest of the market either has to buck up and make those ground breaking changes….or die a slow, painful death. But bottom-line, they hate being forced to change.
Now I know most of you aren't buying Dannon yogurt, you're buying Stonyfield (which is Dannon's sister company, btw) or something similar. But I think we can all agree that celebrating a brand that is listening to the consumer and making changes is important for continued growth. Why would they change if changing wasn't supported by consumer loyalty?
When it comes to dairy, Dannon isn't the largest company in the United States. Yogurt isn't the main way Americans consume dairy, but in terms of making statements and having them impact the industry, they are huge. By 2018, all milk used to make brand Dannon, Danimals & Oikos will come from cows eating non-GMO feed. This may sound very simple, but in terms of logistics it's a huge undertaking behind the scenes. It's not standard for dairy companies to know the farmers sourcing their milk. But Dannon knew this was the only way to implement the type of changes needed to lead the industry in better practices. It takes over 80,000 cows to produce enough milk to source all of Dannon's yogurts. And as they get to know their farmers, they work with individual farmers and suppliers to plant non-GMO feed this season, harvest it, dry it and eventually feed the cows with it. And while they're at it, their farmers are being trained in more humane ways to care for their cows and help them achieve the Validus Certification standard. This new standard forces the farmers to continuously improve the animal welfare throughout the years because sick animals are tracked. The point is to have less sick animals because the standards are better. This will hopefully cut down on the use of antibiotics needed to run a farm. And when less antibiotics are used, we're all safer from the spread of antibiotic-resistant bacteria.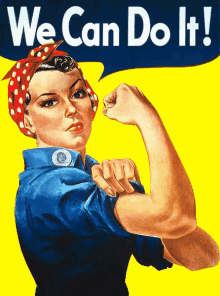 The New Food Economy Has Women in the Driver's Seat
If consumers appreciate this enough to purchase more Dannon yogurts, it's going to make a huge impact on other dairy companies. Basically, the consumer may look at other companies and say "Well Dannon did it, why can't you??" And then Dannon will smile and say "Yeah, why can't you??" And then the rest of them will slowly get their act together over time. They'll smile and and may eventually change, but they won't like it. Not one bit. But that doesn't matter. The only thing that matters is that we create a new food economy based on us purchasing items that are better for our families and better for the environment.
That's what I call a victory.
Disclosure: This blog contains content sponsored by The Dannon Company, Inc. The opinions expressed on Mamavation are my own. In fact, when brands tell me what to think I tell them to pound sand. For more information on Dannon's move toward sustainable agriculture, naturality, transparency and other badassery visit www.dannonpledge.com.
Save
Save
Save
Save
Save