It seems like everyone is making a smoothie before running out the door these days – and why not? But what are the best protein powders? It's a great way to incorporate fresh ingredients in a ready–to–go container, or whole superfoods into a delicious meal or treat. And for ladies getting fit after having babies, it is important to get the right kind of nutrition after a workout to build up muscle.
What's not great? The FDA doesn't regulate protein powders the same way that is does food, classifying it under dietary supplements. Some of the ingredients in protein powders are being marketed to those looking for a way to help build muscle or keep a healthy weight. And, for us green smoothie lovers with a scoop of protein powder in the recipe, we're trusting that these powders are beneficial to our health, not hiding dirty little secrets. So, how did we find the best protein powders?
Disclosure: Bookieboo LLC works with several nonGMO brands in the food industry. Orgain, Now Foods & Manitoba are on our client list. Our investigations, however, are encompassing of as many brands as possible, including ones we have never worked with to give you a better picture of what your choices are.
The Investigation
We went through dozens of brands, many readily available at grocery markets and drug stores, and compared the ingredients of vanilla flavored and non-flavored smoothie powders to find out which companies were packing pure protein and which were packing a dose of preservatives, thickeners, and manufactured ingredients.
Protein powders come in a variety of ways – many of the products we investigated used the most common versions of whey protein, soy protein and other plant-based protein.
Ingredients To Avoid
Satisfy your health by avoiding the following ingredients, which add chemicals, sugars and hormones to your protein drink.
BAD
These have a long list of ingredients with various thickeners, colors and sugars. They can contain pesticides, GMOs, antibiotics and hormones from animal- based products.
BETTER
These products are GMO-free, with short lists of ingredients and are often soy free, vegan and gluten free. Animal proteins are labeled grass fed. They usually use stevia or fruit-derived sweetener.
BEST
These products are always organic, GMO-free with very short ingredient lists. – in short, the best protein powders Animal-based proteins are grass fed organic. Stevia or fruit is used as the sweetener if any is used.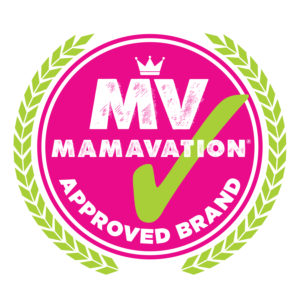 Yuve
With so many brands of protein powders, this is not a complete list. Rather this is a list of all the protein powders we have come in contact with. If you have a brand or know of a brand that we haven't considered, please let us know in the comment section.
Save
Save
Save
Save
Save
Save
Save
Save
Save
Save
Save
Save
Save
Save
Save