It seems like every day I'm seeing a new organic mattress company pop up in my newsfeed. And now that there are so many, which are the best ones based on ingredients, trustworthiness, and certifications? This investigation wasn't easy because the organic mattress industry is really the wild west of marketing claims. How is an average person supposed to make sense of this? Never fear, Mamavation is here! You've trusted Mamavation to bring you topics like safest infant car seats, safest cookware, and safest small kitchen appliances, now join us as we take you through the best and worst organic mattresses.
The first thing to understand is when it comes to things like organic mattresses is they live in a nebulous world with very little checks and balances regarding what they can say about their products. That ends up meaning they can basically say whatever they want. The USDA doesn't get into the business of certifying mattresses, so the term "organic" doesn't have a meaning. Why? Well, the USDA is really only in the business of agriculture, and anything beyond that is the wild west of nebulous marketing claims. Are there real organic mattress companies? Yes. Who are they? We are happy to show you what we discovered in this investigation. But before we do that, let's go through some basics.
Disclosure: This post contains affiliate links.
Why Buy an Organic Mattress
Conventional mattresses are referred to as "100 lbs. of toxic chemicals" and that's a great way to describe them. From petroleum-based polyurethane foam to dangerous adhesives and flame retardants, the conventional mattress industry creates a pretty toxic product. But the main reason to purchase a certified organic mattress is to protect your family from dangerous chemicals like the ones below:
Formaldehyde–this chemical is found in fabrics, adhesives, and foams. It off-gasses from the adhesives used and the petroleum-based polyurethane foam. Formaldehyde is a carcinogen.
Flame Retardants–these chemicals off-gas for years after the mattress is sold and are harsh endocrine disruptors and possible carcinogens.
VOCs (Volatile Organic Compounds)–Health effects range from headaches & dizziness to cancers and central nervous system problems. VOCs also bond to ozone in your home creating smog in the sunlight.
Another reason to purchase an organic mattress is that polyurethane foam is incredibly flammable. Polyurethane foam is also referred to as "gasoline" by firefighters because it's made of petroleum and catches fire very quickly. So if you have a conventional mattress, fires are more of a problem. This is the reason why they have to add chemical flame retardants to the mattress to protect you. The video below will demonstrate what we mean by being more flammable. Here you'll see a legacy room with materials containing cotton and wool with modern furniture made of polyurethane foam.
Organic Mattress Certifications & What They Mean
When you hear terms like "natural," "organic," and "sustainable," remember these are unregulated terms. The mattress industry is like the wild wild west of marketing claims. Just because you hear the word "organic" doesn't mean that you won't find fire retardants, toxic adhesives or polyurethane foam. Some brands may use polyurethane foam and toxic adhesives with organic cotton on top. So things can get confusing. But there are some certifications out there to look for that can make some of this easier. Note, these are not all the certifications you can find on a mattress, but they are the most important ones. I put these certifications in order of importance.
GOTS Certified (Global Organic Textile Standard)
The Global Organic Textile Standard (GOTS) certification is the golden standard of the organic mattress industry. They certify mattresses, but they also separately certify individual materials like cotton fabric made by a cotton fabric company. It mandates that the cotton or wool contents used are USDA certified. They also determine how products are processed and manufactured and what chemicals can be used during that process. And finally, they also determine what other types of materials can be used with the product that is not organic like steel coils & zippers. This certification restricts fire retardants, but not all of them.
But here's the catch! When you see this symbol, make sure the company's name is on the certification. We caught some companies passing off one of their supplier's certification as their own. Not the same. That's like turning in someone else's work as your own.
Global Organic Latex Standard (GOLS) Mattress and Components Latex
The Global Organic Latex Standard (GOLS) certification is a standard for organic latex and finished latex foam. The standard also determines what other types of processing and materials are prohibited. The product has to maintain a minimum of 95% certified organic raw material of the total weight.
MADE SAFE Certification
MADE SAFE certifies that products are not made with cancer-causing and hormone-disrupting chemicals. The standard from this organization is one of the strictest in the marketplace. Materials in mattress products have been scrutinized by scientists and experts to ensure they do not contain harmful ingredients, off-gas dangerous vapors, or create byproducts that could impact human health.
OCS 100 Organic Cotton Standard
The Organic Exchange Certification Program tracks the organic material from the source to finished product. This certification gives you more piece of mind that the product contains what it says it contains. They only certify organic cotton or wool components of the mattress, not the entire thing. They act as a tracking system. This certification isn't as strong as a certification as GOTS. A product cannot contain both GOTS and OCS 100 Organic Cotton logo on the product to protect the consumers from confusion.
GreenGuard Gold Certification
GreenGuard was recently acquired by Underwriter Laboratories (UL) and has changed the parameters of their standard. They no longer carry the lowest emission "Select" category and have introduced a more watered down "Gold" category instead. Green Guard is an air quality environmental testing company. They are looking into off-gassing of specific contaminants. But today they are no longer considering flame retardants, PFAS chemicals, phthalates, and microbes. This standard does test for about 350 common VOCs. We just wish they went further to get some of the worst offenders. Green Guard will certify the entire mattress or any of the components instead. More clarifications on GreenGuard limitations can be found here in their own internal document. Limitations-of-GreenGuard-Gold-updated-071218-1
OEKO-TEX® Standard 100 Certification
The OEKO-TEX® Standard 100 Certification is a European certification that verifies textiles are free from certain harmful substances like allergenic dyes, bisphenols, heavy metals, & formaldehyde.
CertiPUR-US® Certified Foam
The CertiPUR-US® name and logo are registered trademarks of the Alliance for Flexible Polyurethane Foam, Inc., a business league founded by polyurethane foam producers. They state that this certification was created by the foam industry "in close collaboration" with environmentalists, chemists, and research scientists, but any changes to the certification program can only be made with the consent of its board of directors. As of 2017, its tax filings indicate that every single member of its board is directly involved with the polyurethane foam industry. This makes it appear to be the industry creating a standard for themselves.
This certification does NOT mean that the entire mattress (or even the foam) is chemical-free, safe, non-toxic, or free of carcinogens. And polyurethane foam can never be certified organic. While this certification does ban certain substances (like CFCs) and they do conduct some testing for VOCs, the other qualifications they require might not make much of a difference at all. For example, they say that their certified mattresses are free from heavy metals and formaldehyde. However, they also admit that heavy metals or formaldehyde are rarely found in polyurethane foam in the first place. Here are their technical guidelines.
(UPDATE January 9th, 2020: We received two cease and desist letters from CertiPUR-US and adjusted copy slightly.)

Funny Business You'll Find While Researching Organic Mattresses
During our investigation, we realized very quickly why the organic mattress industry is like the wild west of marketing claims. The amount of funny business made our heads spin. Here are some of the things we found.
Legal Claims are Nebulous
"Organic" isn't a legal term in the organic mattress industry. Basically, anyone can call themselves organic. There are organic certifications, but they are private certifications, and the government doesn't get involved. Because the government doesn't get involved, there is no one policing what can be said. So buyer beware!
Companies Misuse Organic Certifications
Some companies are claiming to be GOTS or GOLS certified brands, but are not. This is important to understand. They are claiming someone else's certification as their own. This took me some time to figure out, but once I started looking for it, I found it industry-wide. Some companies are passing off the certification of a supplier as their own. Using a portion of GOTS certified organic cotton isn't the same thing as getting your factory GOTS certified. So that means it's not a GOTS certified mattress. That only means that one of their suppliers is a GOTS certified producer. But why don't they have their own certification? Getting their own certification would mean they would ALSO be restricted on other materials they used in that mattress. But with no certification, we can't be sure what else is inside. It could be possible that 10% is from this organic supplier and 90% is something else. Certification makes all that clear. This is one of the reasons why we decided to use MADE SAFE certification as the standard for this post. That certification prevents all fire retardants from being used.
Some Companies are Still Using Fire Retardants, Polyurethane Foam & Adhesives & Being Coy About It
Some companies are using what they call "flame barriers" but not being transparent about those being made from fire retardant chemicals. In some of these accounts, the company says they don't contain certain types of fire retardants, but doesn't specify about ALL fire retardants in general. So in that case, what are they not telling me? In my research on online forums, I found that some companies have been known to put organic cotton covers over polyurethane foam. While other companies are saying things like they don't use adhesives in between layers of the mattress, but never say anything about the 800+ coils they used adhesives on. These companies are being very coy about what they are NOT saying, so it's all about what is not said. Again, this makes the MADE SAFE certification all the more important to ascertain whether they have problematic chemicals inside or not.
Why Would an Organic Company Need CertiPUR-US Certification?
We oddly found that some "organic" companies bothered to also get CertiPUR-US certification. The reason this is odd is that this certification is for companies using polyurethane foam. Wait, I thought an "organic" mattress didn't have polyurethane foam? Hmmmm, that's odd…

The Basics of Organic Mattresses
Latex Mattresses
All organic latex beds are a non-toxic alternative to memory foam made from natural latex sourced from rubber trees. Organic latex has great temperature regulation, good support for the back and shoulder pain, and has a good bounciness. They are also denser and heavier, making them more stable for heavy sleepers. But this mattress has no coils, so the bounce feels different.  Watch out for adhesives here because the latex layers may be glued together. Some people purchase latex from the belief that coil mattresses exasperate EMFs, but I'm not convinced this is true.
Spring Mattress Allergenic-Free No Latex (Coils)
This is a mattress produced with coils only. About 6% of the population is allergic to latex, so having a mattress free from latex would be an important thing to have. Most brands use adhesive to attach the encased coil, which we frown upon. The best brands will heat seal the encased coils to each other. These brands will typically use certified organic wool, organic cotton fabric, & organic cotton fill.
Spring Mattress Hybrid Combination of Latex & Coils
This is the most popular selection, combining the two different attributes of squishy latex with the bounce of coils. People typically want a combination based on how soft it is and bouncy it is. Again, because this is a combo, there are more opportunities to watch out for adhesives (glues), polyurethane foam & fire retardants. The best mattresses will have organic cotton fabric, organic cotton fill, organic wool, & organic latex.
Thin Mat
These are more like a thin mattresses. It's not very popular, but I wanted to make sure to mention it because they are kinda neat. These thin mats are typically full of wool, cotton, and/or latex and can be stiff when placed on the floor.

Mamavation Investigation of Organic Mattresses
Mamavation looked at the most popular "organic" and non-toxic mattresses to organize them into simple categories based on all our research. If you are from a company and disagree with where you are placed, please send us verifiable proof you don't belong there and we will be more than happy to move you. To be in the best category several things were considered: (1) a mattress would need to come from a factory that is GOTS certified, (2) if latex is in the product, the latex needs to be GOLS certified, (3) the entire product has to be GOTS certified, (4) all the mattresses they produce are GOTS certified and (5) they are not misleading the public.
These Guys Weren't My Favorite
These "organic" mattresses companies have some inconsistencies and are asking you to trust them. They are misusing the organic label and trying to fool you into thinking they are factory certified when they are not. One easy way to tell is to check to see who the certification is made out to. If it doesn't have their name, then you know it's not their certification, but a supplier's certification. (Taking ownership of organic ingredients isn't the same as certification where you know that 100% of that cotton went into that bed.) That basically means they've taken possession over the materials, not that the entire mattress is GOTS organic certified.  You can very easily test this out on the GOTS website to search for brands that are certified. Having a factory GOTS certified is a premium on quality control, so we made those brands in better & best categories. Another thing we found in this category were companies only getting certified to produce organic mattress covers, but not the mattress itself. Yet, they were claiming organic as if the mattress was certified.
Companies that claim to be organic, but don't have certification are problematic. We have NO idea what claim is real or not. Without certification, we can't be certain about other problems like flame retardants, dangerous adhesives or polyurethane foam. Buyer beware!
Brentwood Home*  (GOTS certified for mattress top only, but not mattress itself. Also produces GOTS organic sheets & toppers)
Eco Terra
Awara Organic
Essentia* (GOTS certified for mattress top only, but not mattress itself. Contains fire retardants.)
FloBeds
My Green Mattress
Obasan
Brand rhyming with "Lush Heads" (This brand has sent us a cease and desist demanding we remove their name from this category. We obliged but still wanted to help you as best we can without saying their name. This brand has told us via email they in process of getting an additional certification, but we don't know which one. As of now, they are not factory certified but have some suppliers with GOTS & GOLS certifications. Are they using those suppliers exclusively? 🤷‍♀️)
Pure Rest Organics
Saatva
Spindle
Zenhaven

The Better Guys
These "organic" mattress companies are okay. But we found some inconsistencies. Some of their mattresses are GOTS certified, but not all the mattresses they produce are GOTS certified. This means you have to pay close attention when you are buying to ensure you are getting a real organic product. And the only way to really know is to see if it has a GOTS certified label when it shows up to your door. If it doesn't, you didn't get a real organic mattress.
So the thought here is if all their products are not certified, what is inside the ones that are not? Then we ran into other brands that are using GOTS certified organic cotton, but they are not using organic latex or organic wool. So is this really an organic product when other portions are not organic? It's possible these brands contain "flame barriers" that contain flame retardants or adhesives. This is a nebulous area where they are definitely better, but not quite the best. We left the brands that had consistent and clear certifications to the best category.
Savvy Rest–$2000 to $4,000 (Mostly latex)
Factory has GOTS certification oddly for latex mattresses. The reason I found this so odd was most of the mattress is made of latex, not cotton or wool. They should have their own GOLS certification to prove they are organic, but instead are relying on one suppliers certification. After back and forth with emails and a threat of a lawsuit, I can tell you this–They have one GOLS certified supplier and one supplier that is not GOLS certified. I put them here because this is incredibly confusing for the consumer to decipher GOLS vs. GOTS and what that means and their marketing of the product gives them advantages I don't believe they have earned yet. We would be more than happy to move them to the best position if they would get their own GOLS certification. This brand does not use any fire retardants.
The Best Guys
Every single bed sold by these companies are GOTS certified organic and/or GOLS certified organic. Each certification is relevant to the materials inside. Each certification relates to the factory that produces the mattress, not the supplier. We included an asterisk (*) to distinguish the brands that got MADE SAFE certification. We thought this certification was really important because Green Guard is not the gold standard anymore, so this certification will be taking its place as the safest standard. A MADE SAFE Certification would prohibit any company from using flame retardants, polyurethane foam, and toxic adhesives. Therefore, these mattresses are guaranteed not to contain toxic materials. And because we know you'll be shopping for an organic mattress soon, we took the liberty of getting a discount code from the best brands that were MADE SAFE certified.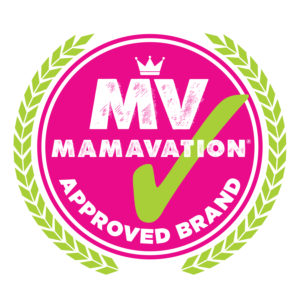 All beds MADE SAFE Certified. All ingredients used meet the GOTS organic & nontoxic standard. Happsy uses only GOTS certified cotton & wool, &  uses only GOLS certified latex. No adhesives used because everything that is attached is hand sewn or clipped or heat sealed.
Lifekind–$2,400 to $8,000
Factory has GOTS & GOLS certification. Every mattress is either GOTS certified or GOLS certified.
All beds MADE SAFE Certified. All ingredients used meet the GOTS organic & nontoxic standard. Naturepedic uses only GOTS certiied cotton & wool, & uses only GOLS certified latex. This brand also sells baby & kid mattresses as well. However, that pricing is different. No adhesives used because everything that is attached is hand sewn or clipped or heat sealed.
OMI (Organic Mattress Incorporated)— $2,400 to $9,000
Factory has GOTS & GOLS certification. Every mattress is either GOTS certified or GOLS certified.
Avocado— $1,000 to $2,000 (latex & springs)
Factory has GOTS & GOLS certification. Every mattress is either GOTS certified or GOLS certified. Green Mattresses are MADE SAFE Certified and only contain a flame barrier made of wool, however, the vegan mattress contains a flame barrier made of hydrated silica and is not MADE SAFE certified.
Mamavation Discounts & Deals With Awesome Brands
Happsy–Offers $200 off 
Click here to Redeem and use codes below
$225 off your Happsy  total purchase with code MAMAVATION. While supplies last. Cannot be used with other promo codes. Cannot be applied to past purchases. Valid one time per customer. Other restrictions may apply.
Click on the link above and use the promo code to get the 5% discount code. Offer only valid online at happsy.com while supplies last. Cannot be used with other offers, discounts or promo codes. Cannot be applied to past purchases. Other restrictions may apply.
Naturepedic Offers 5% off & FREE SHIPPING
Cick here to redeem and use codes below
Disclaimer: 5% off your 

naturepedic

.

com

 total purchase with code MAMAVATION5. While supplies last. Cannot be used with other promo codes. Cannot be applied to past purchases. Valid one time per customer. Other restrictions may apply.
Not valid on freight and white glove delivery. Not valid on naturepedic.ca. While supplies last. Cannot be used with other offers, discounts, or promo codes. Cannot be applied to past purchases. Other restrictions may apply. mattresses as well.
Pin it!