There are so many health benefits to implementing a waste-free life. From better mental health to better physical health, waste-free living is catching on as a way to avoid hormone-disrupting chemicals and simplify your life. Results may vary, but families can also participate in this trend because the benefits are the same. Waste-free becomes plastic-free and less petroleum in your life is a very positive thing. You've trusted Mamavation to bring you topics like why nonstick and nano-ceramic pans are toxic, how to take your child with food allergies to a restaurant, what pediatricians are warning you about plastic containers, now join us as we take you through 10 waste-free products to help simplify your life and go plastic-free.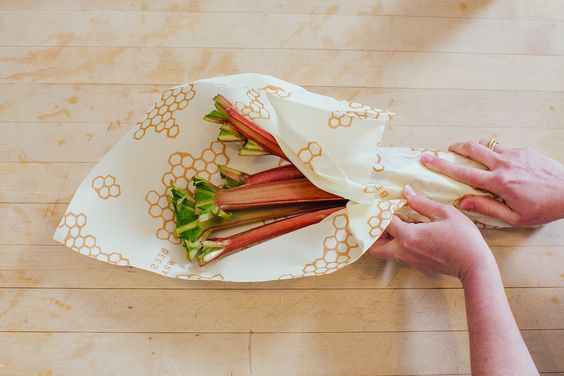 So now that you are being intentionally green, I thought I would introduce you to a brand that mirrors your values. Earth Hero is an eco-friendly online marketplace, where they curate safer products, that are then manufactured and shipped with the planet in mind. Each brand they partner with is chosen because they're taking the right steps and helping to create a more sustainable future and safer home. Some of my favorite brands are Bambu & Chicco Bags. It's also a B Corporation and products are evaluated for the following:
Better Materials: organic hemp, bamboo, sustainably harvested wood, upcycled cotton, recycled rubber
Cleaner Production: Low impact dyes, energy efficient, sustainable manufacturing, handmade, bpa free
Lower Carbon Footprint: Offset carbon, recycling packaging, recyclable packaging, compostable packaging, made in the USA
Higher Quality: recycled stainless steel, sustainable lifestyle, wool, wustainably harvested rubber, recycled cotton
Less Waste: compostable, BPI Certified Compostable, recyclable, curbside recyclable, recyclable in special facilities
Disclosure: This post contains affiliate links. 

Three Rules of Thumb to Avoid Hormone Disrupting Chemicals & Create a Waste-Free Lifestyle
In Green Enough: Eat Better, Live Cleaner, Be Happier (All Without Driving Your Family Crazy!), we covered all the ways you can detox your home from endocrine disrupting chemicals. Detoxing your home forces you also to simplify your surroundings. Honestly, you don't need all that junk and you know it. But here are some tried and true rules of thumb to remember.
1. The Way You Package and Store Your Food Matters
Hormone-disrupting chemicals can sneak into your food as "indirect additives" and those types of chemicals are found in your pots & pans, food processors, food storage containers, food packaging, etc. This is why it's important to purchase pots & pans free from nonstick PFAS chemicals, nano-ceramic finishes, & heavy metals. And make sure you store the food in glass, stainless steel or silicone (as long as it's kept cold).
If your family is new to the non-toxic lifestyle, this is an easier step than tackling the food right away. And that's because it's not as big of a change to your family's meals. It's more about changing how you cook them instead. However, this will dramatically lessen their toxic load.

2. Do More With Less and Compost the Rest
When you select food, think about better quality, buying less and stretching meals. When you serve one meal, try to add it another to cut down on food waste. Shopping at your local farmers market will allow you to cut down on plastic, drives resources to local farmers, and keeps the local food system thriving. And if you talk to your farmer, you can ask him/her about his use of pesticides and fertilizers. Many small farmers farm organically but don't have the certification. Find them and support them!
Then you can start composting all the left-over food that is plant-based in your compost bin. Composting also helps you mentally note how much food your family is wasting. Please remember not to add anything made with animal byproducts like cheese, meat or eggs to the compost. However, it's fine to add eggshells to compost. Over time, and with a little TLC, this can be added to garden soil. Growing your own food in your backyard means you don't need to leave the house to get it. Gardening not only brings better mental health, but it's linked to longevity as well.
3. Create Clean Open Spaces & Battle the Dust
Simplifying the number of personal belongings you have inside the house will lessen the impact dangerous chemicals have on your indoor air. Fire retardants particles are attracted to dust like a magnet, so you can assume when you see dust there are fire retardant particles attached coming from your electronics, carpets, furniture, & mattresses. When you decide to simplify, you give dust less space to hide. Therefore dusting more and creating more open spaces will help clean up your indoor air. If you'd like more tips and tricks on how to make the indoor air inside your home cleaner, pick up a copy of our FREE eBook below.
Battling with the dust means dusting more often. But when you have to dust more often, you value the wisdom of having open spaces because it makes it a lot simpler. Start on top and then gradually get to the floors.

10 Waste Free Products to Simplify Your Life
Are you wanting to simplify your life? I'm sure you could go into your kitchen right now and find things that are made of plastic, nonstick coatings, nano-ceramic coatings, or phthalates. This checklist I've created is a way you for you to do a mental check in your kitchen. What are you storing your food in? What are you doing with the leftover scraps of food that can be used for compost? Do you need to throw out those old plastic kitchen utensils? Here are 10 waste-free products you can get at Earth Hero to simplify your life.
This was how I originally dipped my toes into waste-free living. I started with stainless steel lunch boxes for the kids that were easy to use and could be washed in the dishwasher without worrying the plastic was breaking down and causing the indirect additives to leach into my child's food. Today, I can't live without them and every once in a while when my kid loses one, I feel like I've lost an arm or a leg. They are THAT useful and durable.
This Three-in-One nesting set from ECOlunchbox makes it easy to pack a plastic-free lunch with a variety of foods and keep them all separate–and safe from squishing! The lunch box set is modular, meaning you can pull out the smaller container to use separately, and free up more space in the upstairs, or nest away and have all your compartments stored in a convenient locking tower. The Three-in-One is crafted from 100% high-quality, food-grade stainless steel.
The bigger the family you have, the more you need additional food containers. The Seal Cup Trio from ECOlunchbox is your plastic-free, leak-free solution to packing an assorted lunch while reducing your impact on the earth. This 3-piece set is ideal for prepping a variety of food in the morning and when you're done, simply nest them inside each other for easy transport home. The set holds 5 cups of food total and keeps items separate so your lunch stays fresh until its time to chow-down. Use each stainless steel container for a different food item, resulting in fresh, balanced meals on the go! Featuring a silicone lid and dishwasher safe design, this trio is a must-have for mealtime.
Hosting a dinner party, planning a wedding, or catering an event? Swap your single-use plastics for naturally disposable dinnerware from Bambu. Veneerware Compostable Bamboo Plates are USDA 100% Biobased, FDA food safe, and compost approved; so you can use, reuse, and send it back to nature (not the landfill). This 8 pack is made from biodegradable and compostable certified organic bamboo, a renewable resource that's chemical and pesticide-free.
And guess what? You can also use them for the family because you can wash them about 25 times and they will hold up. (This is what I've discovered in my own kitchen.) I love these because if they are accidentally thrown away, I'm not really upset. This is basically how you cheat without feeling like you are cheating on disposables.
Once you learn about what is leaching out of black plastic kitchen utensils, you can never have them in your kitchen again. Black plastics, in particular, are dangerous when they leach because they come from recycled end-of-life electronic equipment. You didn't invite fire retardants & phthalates to your meal, but they could be there based on the color spatula you have. Just get rid of all your plastic kitchen utensils that are ever exposed to heat or put in the dishwasher just to be safe and pick up these organic bamboo wooden spoons from Bambu.
This indispensable trio of bamboo utensils is ready for anything, made from lightweight and stronger than wood USDA certified organic bamboo. Naturally stain-resistant and anti-microbial, this oval spoon, round spoon, and spatula are hand-shaped, then burnished and polished to a satiny feel. The result is beautiful utensils that don't impart or absorb flavors, won't scratch cooking surfaces, and last for years.
Back to food waste, you only used half of that onion and don't want to waste it. You don't want to stick it in a ziplock bag, because that just defeats the purpose of what you are doing. Why not pick up some Food Huggers for your onions, tomatoes, peppers, etc that you need to save.
Fact: 30-40% of all the groceries you purchase get thrown in the trash, equivalent to around $1,600 wasted per year.  Big Hugs Food Huggers are specially designed to keep fruits and veggies fresh and moisturized longer, in four large stretchable sizes for differing produce sizes. And, like all Food Huggers products, they're 100% bisphenol free, phthalate free, vegan, and made from FDA food grade silicone. When you've eaten every last bite of your produce, just toss the huggers in the dishwasher for years of use!
Plastic straws are just unnecessary. Unless you have a medical condition, this is something you can kick to the curb right away. But what about the smoothies you ask? Pick up some wide glass smoothie straws so everyone can enjoy their smoothie together.
You need a straw that can handle any drink. Pledge against plastic straws with this Simply Straws Wide Glass Straw. With two lengths to choose from, this straw is wider than the average straw for maximum milkshake drinking power and comes with a brush specially designed to keep your straw squeaky clean for years. It's both ultra-durable and dishwasher safe, but comes with a lifetime guarantee, making it truly the last straw you'll ever need!
Plastic wrap is something you'll want to start using less of right away because it's made of petroleum and can add phthalates and other indirect additives to your food, especially when containing anything hot liquids, fat or citric acid.  You can always make your own beeswrap wraps or you can purchase some from Earth Hero. These beeswax wraps can be used over and over again.
Say goodbye to wasteful plastic wrap or tinfoil, say hello to Bee's Wrap! These reusable beeswax wraps are a kitchen game-changer. Use the warmth of your hands to gently mold the wrap to anything from cheese, bread, or half an avocado. When you're done, just wash the wrap in cool water and let it dry. With this assorted three-pack, you'll have everything you need to cover bowls, wrap half a melon, and keep cut veggies fresh.
This is the exact compost bin I have in my kitchen. I put in all vegan (plant-based) scraps like the ends of carrots, cucumbers, or tomatoes. I also put my coffee grinds with the coffee filter and eggshells from our backyard chickens.
This stainless steel compost bin keeps vegetable scraps and eggshells out of the landfill. You can transfer the scraps to your local compost facility, or contribute to a backyard system with ease! The charcoal filter absorbs odors, so you won't even know it's there. Best of all, the sleek stainless steel design blends into any kitchen decor.
Okay, so you are trying to cut down on plastic, but what about the plastic bags they make you take at the market? Why not just bring your own to the grocery store or farmers market? You'll come home with less plastic that you'll have to throw away and add to the landfill.
Take the first step towards more sustainable shopping with these Produce Stand Reusable Natural Fiber Produce Bags (3pk). Made from a hemp and organic cotton blend that absorbs moisture and restricts airflow, these produce baggies are ideal for nuts, grains, and bulk food items. After shopping, just stuff the bags into their carrying pouch and put them away until next time!