There's a danger that has been spreading across this country, a toxic chemical that is so harmful to your food, your lawn, and your family that it may be banned in Europe soon. What's the name of this poison and how is it spreading? It's called glyphosate – although you might know it as the active ingredient in Roundup, Monsanto's popular weed killer. This chemical is also found in other herbicides and is at the crux of today's GMO debate. The dangers of glyphosate are getting clearer every day.
Glyphosate: It's Everywhere
While glyphosate first hit the market as a weed killer, it has been genetically engineered into Roundup Ready Crops — GMO crops. They include soy, corn, canola, alfalfa, cotton, sugar beets, sorghum and wheat, all produced by Monsanto. In the past, the company claimed that glyphosate was biodegradable, but residues have been discovered in groundwater, streams, air and soil. In a 2011 article about U.S. glyphosate pollution, Reuters quoted Paul Capel, environmental chemist and head of the agricultural chemicals team at the U.S. Geological Survey Office as saying, "It is out there in significant levels. It is out there consistently."
It's not only out there now, but glyphosate use is on the rise. As weeds surrounding the Round Up Ready crops that we feed our families grow more resistant to herbicides, farmers use more weed killer. This now ineffective chemical is blasting crops that make up the majority of our diet.
Some frightening numbers have shown up in studies lately, demonstrating our childrens' exposure to this toxin. Moms Across America recently conducted a study and found that high glyphosate levels have been found in 30% of breast milk samples from American women. Those statistics are 10 times higher than the amount found in European mothers, however, these high levels are deemed below "safe" exposure as defined by the U.S. Environmental Protection Agency (EPA). Because of this study, there is concern that glyphosate is actually accumulating in the body. According to Moms Across America, the EPA has determined a level that is safe of 7,000 times the safety rate in Europe! The EPA has set these high rates based on the claim that glyphosate does not accumulate in body fat or human tissue and that dosages need to be very high to be toxic. However, rising exposure due to increased spraying of Roundup are increasing the amount a person is commonly exposed to.
The Dangers of Glyphosate
Despite claims by the EPA that American families are at "safe" exposure levels, glyphosate has been shown to be toxic and can cause a host of problems. Here is a list of confirmed and potential dangers of glyphosate:
1. Endocrine (Hormone) Disruptor
In 2009, Toxicology published an article with evidence that these herbicides act as endocrine disruptors in human cells. Endocrine disruptors interrupt the hormone system, and can lead to tumors, birth defects and developmental disorders. Hormone disruptors can be toxic at very low levels, and can have different effects at higher levels. According to The Ecologist.com, that means that dosage may not matter and that a smaller can be even more toxic than a bigger dose. A 2012 study published in the scientific journal Toxicology shows that mice exposed to glyphosate-based herbicides at levels lower than the EPA safety recommendations  suffered liver and kidney damage, breast tumors, hormone imbalance and early death. Endocrine disruptors also have the potential to put excess weight on you, increasing your chance of obesity.
2. Birth Defects and Tumors
Since the 1980's, many studies have shown that glyphosate at high levels can cause birth defects and malformations in experimental animals. A recent study was published by the American Chemical Society in 2010, showing malformations in frog and chicken embryos. This could be due to its role as an endocrine disruptor, adding to the dangers of glyphosate.
3. Chelator
A chelator, such as glyphosate, is a chemical compound that binds to metal ions in molecules and removes them. Glyphosate, therefore, strips these crops of micronutrients, like iron, magnesium and zinc, according to Mercola.com. Studies have shown, for example, that Round Up Ready soybeans have far less manganese than other soy beans. Micronutrients are critical for developing fetuses, babies and children and a deficiency can cause disabilities and defects. Since these crops are such an essential part of the American diet, people are missing crucial micronutrients, which can lead to illness. Cancer, for example, is linked to low magnesium, so it is often given to cancer patients. One of the dangers of glyphosate might be that stripping this element from our everyday diet could be contributing to the rise in cancer in our country.
4. Antibiotic
Acting as an antibiotic, glyphosate kills not only bad bacteria but also destroys good bacteria and other beneficial organisms in both the human body as well as in the soil. Good bacteria is needed to help fight the bad. This imbalance means that healthy flora in your intestines gets pushed out, creating problems that can lead to gut related diseases, like gluten intolerance, leaky gut, diarrhea and more. Read more about that at "Toxicology Expert Speaks Out About Roundup and GMOs" on Mercola.com.
5. Possible Link to Autism
Dr. Stephanie Seneff, a Senior Research Scientist at MIT and retired science consultant Anthony Samsel, recently published a peer reviewed report on how glyphosate leads to and exasperates nutritional deficiencies. In fact, Seneff found that glyphosate and autism are associated with many of the same things: low melatonin, low Vitamin D, sleep disorders and disrupted gut bacteria to name a few.  Seneff believes that glyphosate is largely responsible for the sulfate deficiencies that may lead to autism as well as other disorders. Read more about their study at GMO Evidence.
7. Linked to Cancer and Other Illnesses
Three studies from early 2000's link Non-Hodgkin's Lymphoma to glyphosate, and a newer study dated April 2014, supports this theory. As reported by GMO Watch, a study done in 2013 also showed that glyphosate induces human breast cancer cell growth. This link has been denied by Monsanto, however, given its role as an endocrine disruptor, it's a real possibility. Other devastating illnesses being studied for a link to glyphosate include Parkinson's and Alzheimer's.
8. Damages Cellular DNA
According to Institute of Science in Society, a 2012 research shows that glyphosate damages DNA of the cells and the cells themselves, in the mouth and throat, most likely from inhalation of the toxic herbicide.  This has also been observed in the lab, where freshwater fish suffered DNA damage after being exposed to glyphosate-based herbicides.
What Can I Do About It?
There are a number of steps that concerned parents can take to fight the widespread use and approval of products containing glyphosate.
First, keep your family safe by avoiding all of those GMO crops, eating non-GMO foods and avoiding herbicides and pesticides on your own lawn. Shopping organic not only has more health benefits, it may save your life.
Next, if GMO labeling is an issue on your state, get involved with getting it on the ballot and spreading the word.
"A New Resistance"
The same group who made "Unacceptable Levels" is working to put together a film called "A New Resistance," exploring the dangers of glyphosate on our society and what we can do about it. Watch the preview:

A New Resistance Teaser Trailer from Unacceptable Levels on Vimeo.
"A New Resistance" will expose the dangers of glyphosate, show how we have allowed unrestricted use of it here in the U.S. and abroad, and highlight how the role the EPA and chemical companies have played in its widespread use. This film will be provided as a free educational tool to educate anyone interested in the effects of Roundup. Learn more at the fund raising site for "A New Resistance". Bookieboo LLC is assisting in the producing of this film.
Support the Movement to Ban Glyphosate!
Help raise money to produce this film by donating $5 to the Indiegogo campaign.
Load the Twibbon to your Twitter & Facebook Avatar.
Embed A New Resistance Badge on your website.
<div align="center"><a href="https://www.indiegogo.com/projects/a-new-resistance" title="A New Resistance" target="_blank"><img src="https://www.mamavation.com/wp-content/uploads/2014/07/MV_NewResistanceBadge125_1.jpg" alt="A New Resistance" style="border:none;" /></a></div>
<div align="center"><a href="https://www.indiegogo.com/projects/a-new-resistance" title="A New Resistance" target="_blank"><img src="https://www.mamavation.com/wp-content/uploads/2014/07/MV_NewResistanceBadge250_1.jpg" alt="A New Resistance" style="border:none;" /></a></div>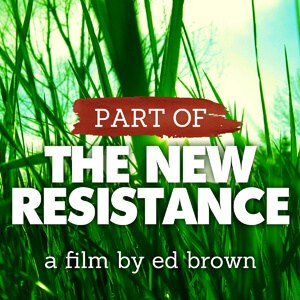 <div align="center"><a href="https://www.indiegogo.com/projects/a-new-resistance" title="A New Resistance" target="_blank"><img src="https://www.mamavation.com/wp-content/uploads/2014/07/MV_NewResistanceBadge300_1.jpg" alt="A New Resistance" style="border:none;" /></a></div>