With millions of species of fish in the sea, it's odd that we only have certain types of seafood in the grocery store. One of the most popular, salmon, is a testament to that uniformity. But since salmon is so high in omega-3 fatty acids, it's incredibly popular and very nutritious. But which salmon products are the premium quality & best? You've trusted Mamavation to bring you topics like best & worst hummus, best & worst cookware, and best & worst collagen, now join us as we explore all the best & worst salmon brands.
Disclosure: This post contains affiliate links. 
Salmon: The Most Commercialized Fish EVAH
When you are at the grocery store buying salmon because you have a great recipe and you're thinking about delicate textures & flavors, garlic butter, parsley, lemon juice, fresh herbs, pepper, olive oil, and a side salad, things are not what they seem. Whether it be salmon patties, salmon steaks, or salmon tacos, all the Atlantic Salmon you see on the grocery store shelves are actually farm-raised salmon, not wild-caught salmon. So most of the time, the salmon dish that you thew in the oven roasting or salmon burgers you fried up on a skillet on high heat aren't exactly what you thought. These salmon swim in large tanks that can hold up to 70,000 fish from places like Norway, Canada, Chile, Scotland, & Iceland.
If you are looking for wild-caught pieces of salmon like Sockeye salmon, Pink salmon, Coho salmon, Chum salmon, or California "Steelhead" it's most likely coming from the Pacific Northwest, unless you are buying Chinook salmon, which is from places like New Zealand.
Most grocery stores stock Atlantic Salmon, which was once known as the "King of Fish" because of how prevalent it used to be. If you order salmon at a restaurant, it's also likely Atlantic Salmon. Atlantic Salmon are unique because of their size and the fact that they live in both fresh and saltwater at different times of their life.
Atlantic Salmon in the wild used to be plentiful, but not today. In fact, commercial fishing of wild Atlantic Salmon is illegal. They are the only salmon species found in the Atlantic Ocean, and the National Oceanic and Atmospheric Administration (NOAA) is working on a project to bring them back from extinction. So you'll see lots of Atlantic Salmon in fish farms, but not in the wild.
What Happened to the Wild Atlantic Salmon?
Since the 19th Century, the population of Atlantic Salmon has dwindled down to 1% from the pre-colonial era. When European settlers settled in Maine and across the Northeastern portion of the United States, they built dams, created pollution, and overfished the Atlantic salmon population. This led to an immediate die-off of Salmon that were not able to reach the Atlantic Ocean to grow and mature. By 1985, there were only about 5,000 adult Atlantic Salmon, and today that number has dwindled to about 1,000 fish returning to Maine's rivers according to NOAA.
Atlantic Salmon have a challenging life spawning and growing up in freshwater rivers, migrating out to saltwater to feed and grow mature, and then returning back to freshwater they were born in to spawn again.  Some Atlantic Salmon make that entire journey and finally perish, but they fared better than most who die trying to make it out to sea. They die off from pollution, the encroachment of industries, which affects reproduction, and lack of access to the Atlantic Ocean because of dams.
Indigenous people such as the Sámi and the Nez Perce living along the Colombia River and in the State of Maine, still have the ability to fish for Atlantic Salmon. Indigenous peoples and salmon have co-evolved over an estimated 6,000 to 10,000 years when Salmon was more plentiful. Today, barely 1% of the amount of Atlantic Salmon swims in the rivers of Maine compared to what was bountiful in the past.
Largest Farmed Atlantic Salmon Company Sued for Deceiving Consumers Raising Doubt on Industry–Ducktrap / Mowi
On July 30th, a lawsuit was filed by the Organic Consumers Association against Mowi® ASA, the largest farmed Atlantic salmon company in the world.  Mowi owns brands Ducktrap River® Maine, Donegal Silver®, Admiral's, Pieters, Laschinger, Kritsen, Harbour Salmon Company, Rebel Fish, Sterling Salmon, Supreme Salmon, Olavs, & Northern Harvest Seafarms.
In this lawsuit, they list several misrepresentations by Mowi® in their marketing practices of products under the smoked Atlantic salmon brand Ducktrap. These are important because may I remind you, this is the largest producer of farmed Atlantic Salmon in the world. Here's what is alleged in the lawsuit:
GREEN WASHING: Ducktrap uses terms like "sustainably sourced" "farmed sustainably" and "eco-friendly"

suggesting to consumers that the products are made from salmon sourced in accordance with higher environmental and animal welfare standards. 

DRUG USE: Ducktrap uses terms like "all-natural" "100% natural" and "made from salmon that are not treated with artificial chemicals" which leads you to believe they aren't using synthetic pesticides, antibiotics, bleach, formalin and sedatives (not joking) on the fish, which the lawsuit alleges they are. 
WRONG LOCATION: Ducktrap uses terms like "from Maine" "Maine seafood" and "from the coast of Maine" leading consumers to believe their farmed fish are from Maine, which the lawsuit alleges is false and misleading because they are from Chile, Scotland, Iceland, & Norway, not Maine.
It's hard to believe that the largest fish conglomerate in the world would actively deceive customers but these allegations lead us to look at the industry as a whole. The farmed Atlantic Salmon industry has some problematic practices.
Fishing Practices That Are Killing The Planet
There are several commercial fishing practices that are causing disruption in the ecosystem. And we can use the Ducktrap example to showcase what is happening to farm raised Atlantic Salmon.
According to the lawsuit, Mowi® (Ducktrap) uses vast quantities of wild-caught fish as feed for the salmon it raises. Because Salmon are carnivores and require over a pound of wild fish for every pound of weight they gain, this has prompted experts to criticize this practice saying it's "unsustainable for ocean ecosystems."
The ecologically dangerous method of salmon farming known as "open net-pen aquaculture" allows you to have up to 70,000 salmon per pen. California, Alaska & Washington State has banned this practice because of the negative impact on the environment. However, these practices are still used all over the world and put the surrounding wild fish and the public at risk for pathogens and diseases carried by the farmed Salmon.
When diseased Atlantic Salmon escape the pen, they can infect other wild Salmon and put the ecosystem into jeopardy. Unfortunately, this happens quite frequently to the largest producer of Atlantic Salmon in the world. The lawsuit states:
"[I]n the early 2000's, 100,000 Mowi salmon escaped into the wild in Washington County, Maine and another $10 million worth of salmon perished in the frigid winter waters. In January 2020, more than 73,000 salmon escaped from a Mowi aquaculture site off of the coast of Scotland following a structural failure, making the third major Mowi fish escape within 14 months, following an incident in November 2018 when 24,572 salmon escaped and another in October 2019 when 23,970 salmon escaped from Mowi pens into the surrounding environment."

Farmed Salmon Suffer From Poor Animal Welfare
There are several organizations like OneKind and Monterey Bay Aquarium that rate fishing operations by animal welfare among other things.
OneKind warns that the Mowi® operation in Scotland has been rated as one of the industry's worst "due to mortality rates, parasite infestations, stress levels, overstocking, genetic deformities, and escapes, among other factors. In fact, Mowi is the second worst out of eight famed fish producers on animal welfare."
Crowded pens can lead to very stressful conditions for Atlantic Salmon, which makes them become highly aggressive and causes them to hurt each other constantly. Don't forget they are carnivores so they are effectively ripping each other apart when aggressive. Fish who find themselves overwhelmed by other aggressive fish cannot seek shelter because everything is out in the open and there is no way to hide.
Finally, die-offs can happen often.
"Between July and September 2019, approximately 737,000 salmon from 12 separate Mowi fish farms in Scotland were killed by algae blooms, poor health, and disease. In May 2020, 1,5 million juvenile salmon died Mowi's new hatchery in Northern Norway."
Use of Drugs & Other Chemicals to Treat Farmed Fish
When unsanitary conditions are present in farmed Atlantic Salmon, companies have a wide array of anti-microbial drugs that can pose risks to human health and the environment to use.
According to Mowi®'s own audit documents, their salmon is treated with antibiotics like florfenicol, oxytetracycline, and sulfamerazine. The salmon are also administered sedative (yes, sedatives!) tricaine mesylate, and semi-synthetic insecticide, & emamectin benzoate. They also use chemical disinfectants, including formaldehyde-based formalin (a known carcinogen) and bleach.
Why is this all happening? Sea lice and other diseases that become overwhelming when large aggressive Atlantic Salmon are kept in small pens. Diseases such as this have the potential to take hold:
Sea lice are parasites that attach themselves to the Atlantic salmon and feed on their flesh, scales, and tissues. This eventually leads to the tearing of flesh and open wounds with tissues exposed, causing pain and creating an entrance for diseases. It can be as high as 29.5 adult female lice per fish.
Cardiomyopathy syndrome is a disease impacting the heart muscle of salmon, leaving them weak and fragile.
Amoebic Gill Disease is a disease of parasites taking hold and will eventually cause death via asphyxiation.
Infectious Salmon Anaemia is a disease without a cure and any infected fish must be immediately slaughtered to protect the rest of the school. In 2016, over 100,000 salmon died from Amoebic Gill Disease over a period of 10 weeks.
Improper Development from Breeding with Wild Salmon from Escapes. When salmon escape, like how 300,000 salmon escaped in 2017. These creatures are poorly adapted to life in the wild and suffer tremendously. Escaped farmed salmon also interbreed with wild salmon creating offspring that have reduced attributes built into them like poorer fitness capability.

Antibiotics in Atlantic Salmon Contribute to Antibiotic-Resistant Bacteria  in Humans
When it comes to farmed salmon, the most dangerous part of their fishing practices are connected with their over-use of antibiotics.
In 2015, it was discovered that the antibiotic-resistant bacteria developed through the over-use of antibiotics in fish farming practices can be passed down to humans in their gut microbiome leaving them more susceptible to antibiotic-resistant bacteria.
According to The Center for Disease Control (CDC) "each year in the U.S., at least 2.8 million people get an antibiotic-resistant infection, and more than 35,000 people die." In fact, drug resistance is one of their top concerns. Why? Well, if we lose the ability to treat people with antibiotics, we cease to have modern medicine.
In addition to antibiotic-resistant bacteria, people with allergies can react to seafood using those antibiotics to treat disease.
The good news is the Canadian use of antibiotics in Atlantic Salmon has gone down. Yet in 2018, it was discovered that the use of antibiotics in Chili has gone up.
The regulatory framework in Norway and Canada has improved in terms of testing the flesh to ensure it's below "safe limits" when fish are harvested.

Is It Possible to "Sustainably Source" Farmed Fish? Look for Certifications.
When good practices are used, it's possible to farm seafood in a way that has minimal or little impact to the environment. Such operations limit habitat damage, disease, escape of farmed fish, and the use of wild fish as feed. Some of the better fishing practices you want to look for are the following based mostly on the Monterey Bay Aquarium Seafood Watch program:
Basic compliance and availability of data
Less waste discharged (like nitrogen & phosphorus) per pound of salmon
Less fish per pen
Pens that are in deeper waters like in Nordland, Skjerstand Fjord in Norway have far less disease because the deeper waters provide more water current.
Opting for small fish to eat sea lice instead of using drugs & chemicals.
Restriction of chemical use in general, like avoiding critically important antibiotics
Lower ratio of wild-caught fish used as fishstock for sustainable & non-toxic reasons
No copper nets, instead use lubrication on nets instead of chemicals
Workers are paid a fair wage and the operation doesn't destroy the local economy or other fishing villages
Prevent overfishing (if wild-caught)
Replenish depleted stocks of wild-caught fish (if wild-caught)

Types of Salmon Certifications That Make Sense
There are many seafood certifications out there, but when it comes to Salmon, our favorites were Marine Stewardship Council (MSC) Certified Sustainable® & Aquaculture Stewardship Council.
Aquaculture Stewardship Council (ASC) is an independent, international non-profit organization that manages a certification and labeling program for responsible farmed fish and shellfish operations.
Marine Stewardship Council (MSC) Certified Sustainable®: is an international non-profit organization that certifies wild seafood, and recognizes and rewards efforts to protect oceans and safeguard seafood supplies for the future. The MSC Blue Label is only applied to wild fish or seafood from fisheries certified to the MSC standard, a scientific measure of sustainable fishing.
Other certifications you will find out there in the seafood world are numerous and you can look at more of them here: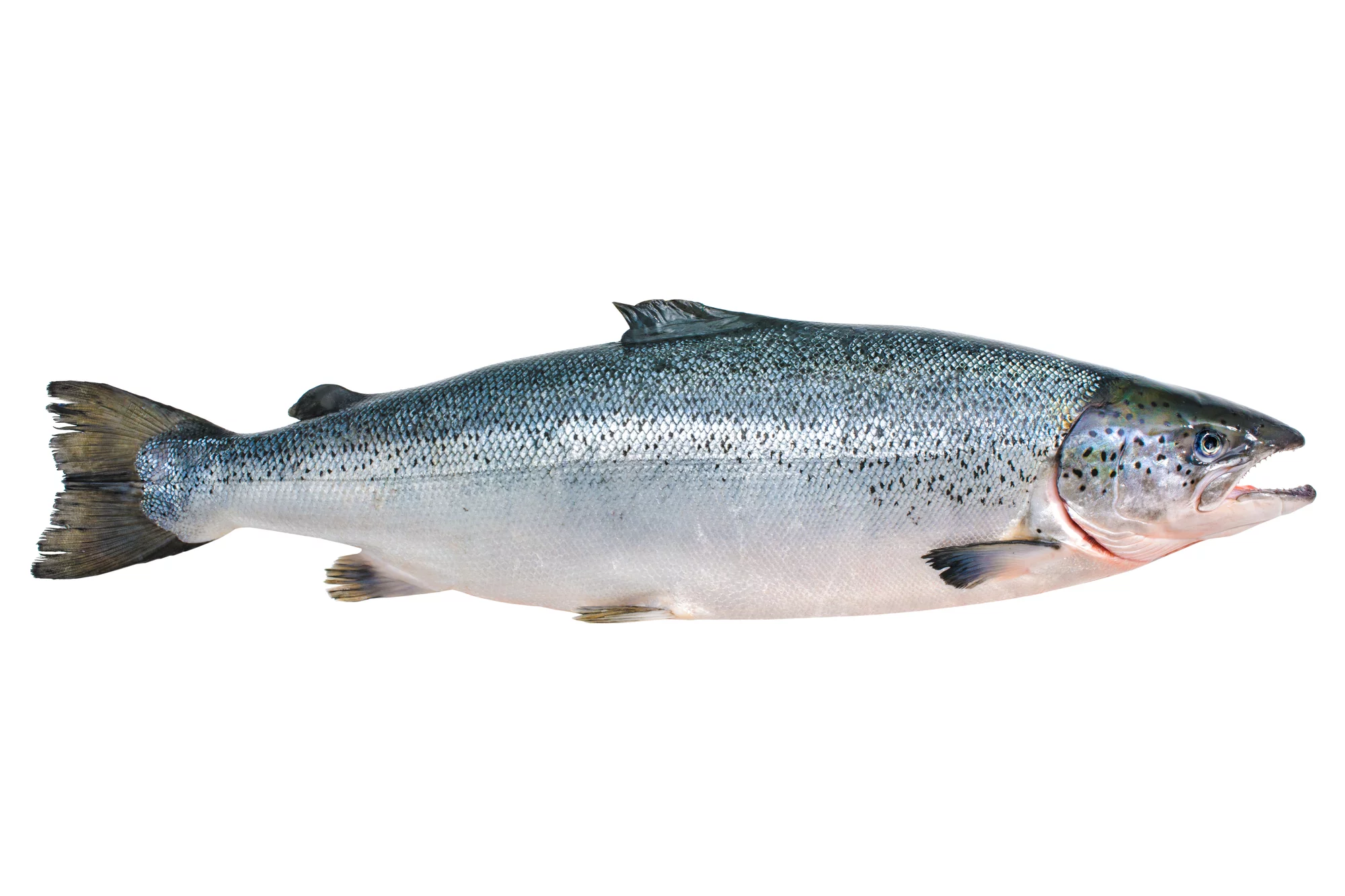 Where Are The Best & Worst Farmed Fish Found?
Over a decade ago, several studies were done looking at PCB, heavy metals and dioxin levels of farmed salmon and compared it to wild-caught salmon. The results were exactly what you would expect–Farmed fish had more PCBs, and other types of contaminants than wild-caught salmon.
At the time, the worst culprit was Norwegian Atlantic Salmon, who relied on wild-caught fish stock from the Baltic sea, which is highly polluted with PCBs & dioxins, to feed the Atlantic salmon. Canadian and Scottish salmon were also tested.
Consumers in America immediately stopped buying Norwegian salmon and caused the Norwegian fishing industry to make some much-needed changes–they stopped relying on polluted feedstock and instead fed the fish more plant-based oils and protein. Now Norway has one of the lowest PCBs contaminants for Atlantic Salmon.
Now that the PCB problem has been solved in Norway, another issue has crept up from removing wild fish as feed. Researchers at Nofima The Norwegian Institute of Food, Fisheries and Aquaculture Research found that the plant-based oils they were using had the ability to change the way the Atlantic salmon metabolized fat and delivered fewer Omega 3s to your plate. In other words, if you use cheap quality oils in fish food, you get less omega 3s in the Atlantic Salmon. Last year, they also found that a special combination of land and fish oil may be the solution going forward to boost the omega-3 to omega-6 ratio for farmed fish.
Aside from PCBs and less omega 3s, most Atlantic Salmon from Chile was determined to use a dangerous amount of antibiotics likely from conditions that make the salmon diseased. Scotland has been called out for dangerous animal conditions and overuse of drugs.
When it came to mercury levels, farmed fish and wild-caught were about the same. It's low.
But not very much has been done within the last decade to look at contaminants as a followup, however, the Monterey Bay Aquarium Seafood Watch is monitoring fishing practices and rating them.
Best & Worst Places to Get Salmon
We used the Monterey Bay Aquarium Seafood Watch and studies looking at antibiotic use to determine which areas to look for salmon.
Best Geographic Locations for Salmon
Wild-caught from Alaska, Bristol Bay, etc.
Norway – Nordland, Skjerstad Fjord–farmed
Any Indoor recirculating tank (with wastewater treatment)–farmed
New Zealand – Southwest Pacific Ocean–wild
New Zealand – Oceania – Inland waters–wild
U.S. – Washington, Northeast Pacific Ocean (Early summer run)
Better Geographic Locations for Salmon
Faroe Islands – Northeast Atlantic Ocean–farmed
Canada – British Columbia, Northeast Pacific Ocean–farmed
U.S. – Maine, Northwest Atlantic Ocean–farmed or wild
Scotland – Orkney Islands, Northeast Atlantic Ocean–farmed
Indoor recirculating tank (without wastewater treatment)–farmed
Norway – Northeast Atlantic Ocean–farmed
Bad Geographic Locations for Salmon
Scotland – Western Isles, Northeast Atlantic Ocean–farmed
Chile – Southeast Pacific Ocean–farmed (high antibiotic usage)
Canada – Northwest Atlantic Ocean–farmed
Scotland – Mainland, Northeast Atlantic Ocean–farmed
Scotland – Shetland Islands, Northeast Atlantic Ocean–farmed

Franken Fish Are Coming To A Store Near You Unlabeled
The first genetically modified animal to be approved for human consumption is GMO salmon and it's coming to a restaurant or grocery store near you. AquaBounty has been developing "AquAdvantage" GM salmon for 30 years and it's finally jumped over any and all regulatory hurdles it needed to legally sell unlabeled salmon to your family. They started their first harvest and are hoping to make a profit soon.
"The first harvest of conventional salmon represents the start of the commercialization phase for AquAdvantage salmon, a milestone over 30 years in the making. This will be a breakthrough moment not only for AquaBounty, but for the industry — as it will be the first sale of a genetically engineered animal protein in the US" says CEO Sylvia Wulf.
Fortunately, Friends of the Earth has been asking national & regional grocery stores, restaurants, chefs, especially brands like Costco®, Trader Joes® & Walmart® to take a pledge and commit to avoiding selling GM salmon. They did. An example of stores selling GM salmon are Ahold Delhaize, Food Lion®, Giant® Food, The GIANT® Company, Hannaford® and Stop & Shop®.
Because of so many grocery store outlets committing to not selling the salmon, AquAdvantage is expected to have some trouble getting into grocery stores and will instead focus their attention on restaurants where people are less likely to ask about the origin of the seafood.  So Mamavation would recommend avoiding any "farmed fish" in restaurants that are not on the list for the next couple of years. Wild-caught fish are never genetically modified.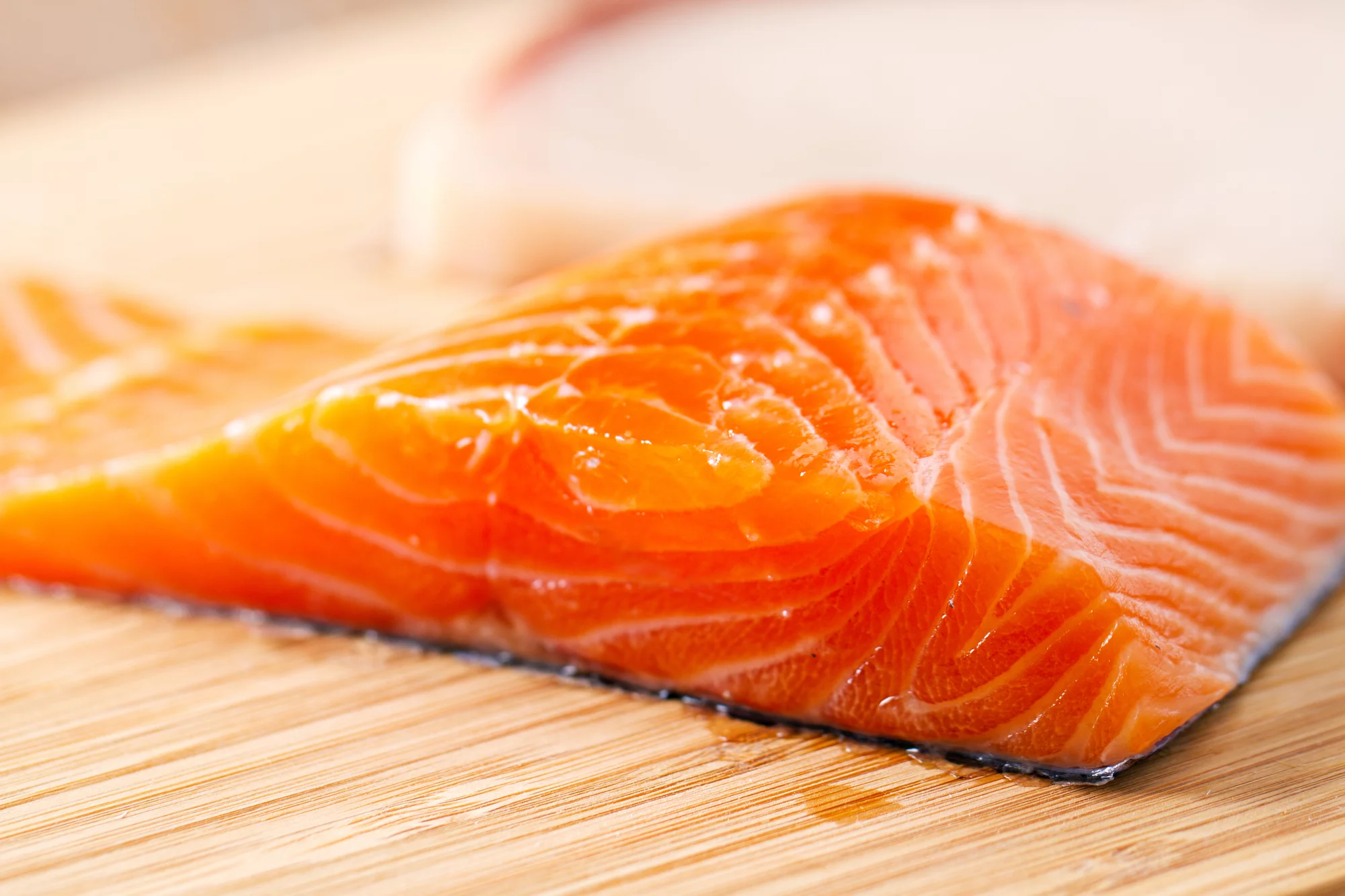 What About COVID and Salmon?
In July, the Chinese government suspended all shipments of Norwegian Atlantic Salmon because cutting boards found in a Wuhan wet market had tested positive for COVID-19.
Immediately, the state-run newspapers reported on the issue and it sparked major supermarkets in Beijing to remove salmon from the shelves coming from Europe.
But according to Keith Neal, an emeritus professor of the epidemiology of infectious diseases at Britain's University of Nottingham, the tests were likely a result of cross-contamination.
Immediately shares of Norway Royal Salmon, Faroe Islands-based Bakkafrost (BAKKA.OL) and Norway's Mowi (MOWI.OL) and SalMar (SALM.OL) were down 3-5%. However, Bakkafrost and Norway Royal Salmon said employees had been tested negative for the virus.
China later reversed its decision after testing Norwegian salmon for COVID directly and it coming up negative.
Did Fukushima Kill The Ocean?
Close to 10 years after Japan's Fukushima Dai-ichi Nuclear Power Plant melted down and released radioactivity into the ocean after the Tojoku-oki earthquake, a study in the journal Science has updated the public about ocean health. According to this study, radiation levels have fallen to safe levels in the ocean, but not next to the shuttered power plant.
In particular, "concentrations of cesium isotopes, some of the most abundant and long-lived contaminants released, are hundreds of thousands of times lower than at their peak in April 2011" which is very good news.
Seafood outside the area are passing Japan's limits for radioactive contamination, but danger still exists on the property where storage tanks on land surrounding the plant hold contaminated wastewater.
Ken Buesseler, a marine chemist at the Woods Hole Oceanographic Institution and author of the paper, mobilized a team of scientists to conduct the first international research cruise to study the early pathways that cesium-134 and -137 created through the ocean, and also created a network of citizen scientists in the U.S. and Canada to monitor the arrival and movement of radioactive material on the Pacific coast.
What About Farmed Fish on Land In Tanks That Never Touch the Ocean?
There's lots of excitement around an aquaculture company, Atlantic Sapphire®, setting up shop in the Florida Everglades led by two young and hip Norwegian fishermen. These young high tech Norwegians got their start by selling "cleanerfish" to Norwegian fisherman, which are used to kill sea lice on farmed Atlantic Salmon instead of using antibiotics and other drugs. They then started up a land farmed organic fish operation that quickly became Whole Food's main supply of farmed fish.
Looking to expand into the United States and decrease the amount of fossil fuels needed to ship Norwegian Salmon to Americans, they've purchased a tomato farm, which is over the perfect hydrological conditions for breeding farmed fish on the land inside the Florida Everglades. The underground aquifers provide the freshwater to support the Atlantic Salmon when they are young, then abundant saltwater that mimics when they go out to sea to fatten up and mature. The water in those tanks are circulated to mimic natural currents, filtered to remove waste, oxygenated to help them breathe easier, and then monitored closely to prevent death.
By 2031, Atlantic Sapphire® plans to grow 220,000 annual tons of Atlantic Salmon, which will be about 44% of US salmon consumption on 160-acre tract that once grew 5,000 tons of tomatoes per year.
Referred to as The Bluehouse™, Politico describes it as "a high-tech experiment in productivity and sustainability, a supersized aquatic version of greenhouse agriculture that aims to solve a host of environmental problems plaguing conventional salmon farms in coastal waters."
Proponents of sustainable aquaculture say "Its red-fleshed fish are growing without antibiotics or pesticides, without exposure to seaborne diseases or parasites, without escapes that could allow them to endanger wild fish, and without damage to the overfished and overpolluted oceans."
Will this work out? I think it depends on what fish feed they end up using. Over an interview on the phone, they told us they were considering using "single-cell algae oil" (which we discovered is made through synthetic biology), other vegetable oils, or black soldier fly meal. We're hoping they go with the black soldier fly meal.
Are There Nutritional Differences Between Farmed and Wild-Caught Salmon?
There are some nutritional differences between farmed fish and wild-caught salmon.
In terms of omega-3 fatty acids the winner goes to wild-caught. Omega-3 fatty acids are essential nutrients important to fetal brain development, hardening of arteries, protecting your heart, and warding off inflammatory disease, Alzheimer's disease, arthritis, and symptoms like headaches & cramps.
In a study looking at the ranges of omega-3 fatty acids in various types of seafood like salmon, Chilean seabass, pollock, cod, catfish, etc.  Salmon samples ranged from 717 – 1533 mg of omega-3 fatty acids per 100 grams of salmon with wild-caught being on the top end and farmed fish being on the low end. The researchers figured the variances in quality likely ranged from what the fish feed contained.
Later, the USDA did their own testing and found farmed salmon contains more omega-3 fatty acids than wild-caught salmon. And you'll also notice that the omega-3 to omega-6 ratio is a bit off demonstrating the vegetable oil inside the fish feed greatly impacts this ratio. Back when farmed Atlantic Salmon used to use wild-caught fish as fish feed, there were higher omega-3s but more PCBs.
1/2 Filet Wild-Caught Salmon (198 grams)
You'll find lower calories, protein, fat & saturated fat. You'll also find a healthy balance of omega-3s to omega-6s.
281 calories
39.3 grams of protein
12.6 grams of fat
1.9 grams of saturated fat
3.9 grams of omega-3s
341 mg of omega-6s
109 mg of cholesterol
1/2 Filet of Farmed Salmon (198 grams)
You'll find more calories, slightly more protein, more fat, and saturated fat. Slightly more omega-3s but WAY more omega-6s.
412 calories
40.4 grams of protein
26.6 grams of fat
6 grams of saturated fat
4.9 grams of omega-3s
1,944 mg of omega-6s
109 mg of cholesterol
The only exception we've found to these nutritional stats are farmed fish from northern Skjerstad Fjord in Norway where they have very deep water that makes for less disease and more water currents. These are considered sustainable fishing operations. These brands typically have better omega-3s to omega-6s ratios. One brand, in particular, Blue Circle Foods, uses small Lumpsucker fish to eat the lice off of salmon thus bypassing the need for antibiotics and insecticides.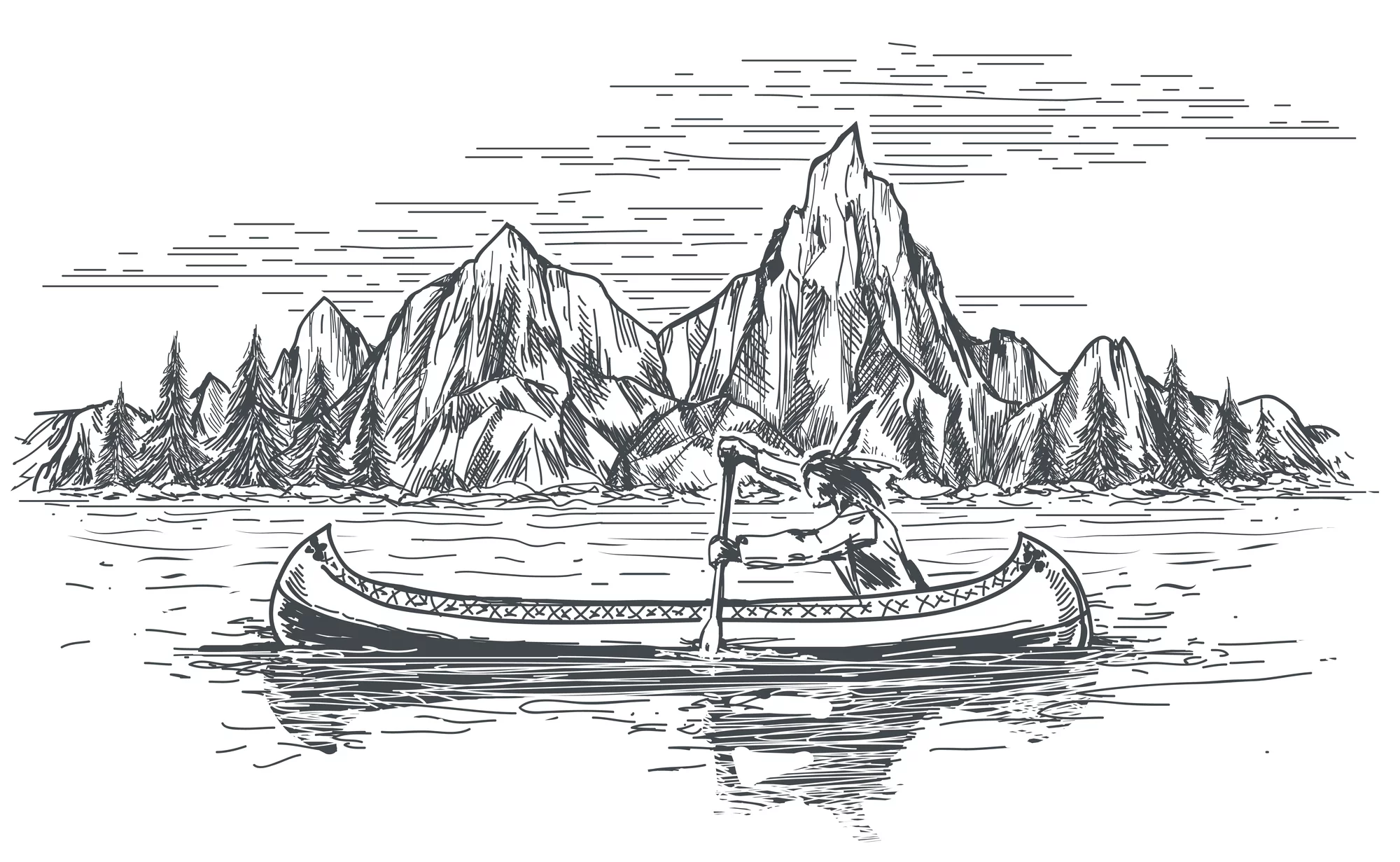 Is Wild-Caught Salmon Safe?
With all this talk of farmed fish, you'd think that wild-caught fish was completely safe, but there are some issues depending on where you get the fish from.
The pollution that humans exact on the land is apparent in the water and will get taken up by seafood. So with wild-caught salmon, you'll find various degrees of PCBs, metaformin, mercury and some other pollutants based on the location. In other words, the cleaner the rivers and streams are, the safer the salmon.
Studies in the early 200s found high levels of PCBs in farmed fish vs. wild-caught salmon. That forced some farmed fish operations to use less fish stock in fish feed, but when it comes to wild-caught fish, there is very little you can do about the natural environment short of cleaning it up.
However, even with the cleanup of the industry, wild-caught is still preferable most of the time.
Mamavation's Investigation on Salmon Brands
This investigation was very difficult to do. We ended up looking at known trends in fishing practices in certain areas of the world and overlapped that with where the seafood was coming from with each brand. Brands that had less information available to consumers got a lower rating. Brands were also marked down for including less than desirable ingredients, misrepresenting any factual claims about the product, not responding to consumer inquiries, & not containing any 3rd party certifications. We looked at fresh salmon & frozen salmon from the supermarket. Any brand can be put into the freezer, and later thaw and put into the refrigerator for short storage.
Not Our Favorite Salmon Brands
These brands were either from areas that had very problematic antibiotic use, PCB contamination, or fishing practices that put the ecosystem into danger. This list also contains products that have added less than desirable ingredients. Brands were also marked down for not responding to any inquiries.
Acme Smoked Fish: Blue Hill Bay Smoked Salmon
Acme Smoked Fish: Great American Smoked Fish
Bumble Bee

®

Pink Salmon–canned

C.Wirthy

& Co.

™

 Blackened Salmon
Cedar Bay

™

 Grilling Co.

Planked Atlantic Salmon, Applewood with Orange & Ginger
Costco Taste of Scotland Smoked Salmon
Crown Prince Natural

®

Alaskan Pink Salmon
Crown Prince Natural

®

Pink Salmon (canned)
Ducktrap River

®

Maine All Natural Smoked Atlantic Salmon (Lawsuit) 
Echo Falls Chum Smoked Salmon
Echo Farms Cold Smoked Salmon
Harry & David

®

Northwestern Smoked Salmon
Harry & David

®

Wild Alaskan Smoked Salmon

Morey's

®

Fish Creations

Steakhouse

Atlantic Wild Salmon

Nathan's Classic Smoked Nova Salmon
Ocean Beauty: Lascco (Los Angeles Smoking & Curing Company) Smoked Salmon
Solex

®

Catsmo

®

Smoked Salmon Collection: 4 types: Gold Label Smoked Salmon, Irish Smoked Salmon Scottish Smoked Salmon
St. James Smokehouse

®

Scott Reserve Scottish Smoked Salmon
True North Seafood Co.

®

–Martha Stewart's Line
Vita Classic Nova Salmon

Better Salmon Brands
This category represents brands that were improved but not quite the best. They included areas that had "better" fishing practices, prior PCB contamination, or antibiotic use. This category also contained a smaller amount of additives & preservatives. Brands that were on the fence but didn't respond to us went into this category as well. Based on the potential for bisphenol exposure, we also put canned brands in here using wild-caught salmon.
Acme Smoked Fish: Blue Hill Bay Smoked Salmon Poke Bowl
Browne Trading Company: Classic Smoked Salmon
Chicken of the Sea

®

Pink Salmon Skinless and Boneless (pouch)
Demings

®

Wild Alaskan Red Sockeye Salmon
Demings

®

Wild Caught Alaskan Pink Salmon
Ducktrap River

®

Maine Organic Smoked Atlantic Salmon
Encore Seafoods Stuffed Alaskan Salmon
Gourmet Canadiana: Cheena Wild Sockeye Smoked Salmon Retort
High Liner Alaska Pollock Buffalo Wild Wings
Honey Smoked Fish Co.

®

Jet Set Sam Premium Wild Smoked Sockeye Salmon Lox
Kroger® Wild Caught Boneless & Skinless Pink Salmon Fillets
Kroeger

®

Private Selection Wild Alaskan Sockeye Salmon
Latitude™ 45 Cold Smoked Atantic Salmon
Morey's Fish Creations Atlantic Wild Salmon Steakhouse
New York's Delicacy Salmon Nova
Open Nature™ Wild Caught Sockeye Salmon
Petrossian Smoked Salmon
Pike Place Fish Market Wild Fish King Smoked Salmon Fillet
Ruby Bay

®

Organic Smoked Salmon
Russ & Daughters

®

Irish Organic Smoked Salmon
Sea Cuisine

®

: Pan Seared Alaskan Salmon
Seabear Smokehouse

®

Traditional Wild Salmon
Target

®

Simply Balanced™ Alaskan Sockeye Salmon Filets
Trans-Ocean

®

Products Smoked Salmon
waterfront BISTRO

®

Salmon Fillets Wild Alaskan Pink Boneless
Wild Planet

®

Canned Sockeye Salmon
Wild Planet

®

Canned Pink Salmon

Best Salmon Brands
This category contains wild salmon caught in areas practicing sustainable wild & farmed fishing practices. This category also contains farmed fish from areas known to have better farming practices or seafood companies with ASC or MSC certification. It was not possible to ascertain the contents of fish feed for all Atlantic Salmon brands, but certification provides us overall sustainability issues covered.
ALDI Frozen & Prepared Farmed Atlantic Salmon
Alaska Seafood Smoked Salmon & Seafood: Wild Caught King Salmon
Alaska Seafood Smoked Salmon & Seafood: Wild Caught Sockeye Salmon
Alaska Seafood Smoked Salmon and Seafood: Smoked Salmon Candy
Aqua Star

®

Pacific Salmon Filets
Blue Circle Foods Norwegian Peppered Roasted Smoked Filet of Atlantic Salmon (farmed, Nordland, Skjerstad Fjord, take 5% off by using LEAH5 at checkout)
Blue Circle Foods Norwegian Smoked Salmon (farmed, Nordland, Skjerstad Fjord, take 5% off by using LEAH5 at checkout)
Blue Circle Foods Frozen Norwegian Salmon Happy Fish (farmed, Nordland, Skjerstad Fjord, take 5% off by using LEAH5 at checkout)
Cedar Plank Foods:  Wild Salmon
Changing Seas Atlantic Smoked Salmon (farmed)
Copper River Seafoods: Salmon
Copper River Seafoods: Wild Alaskan Sockeye Smoked Salmon
Costco

®

Brand: Northwest Fish Wild Alaskan Salmon
Fairhaven Bay Seafoods: Filet Smoked Salmon
Fairhaven Bay Seafoods: Wild Smoked Sockeye Salmon
Foppen Norwegian Long Slived Smoked Salmon
Gorton's

®

Natural Classic Grilled Salmon
HelloFresh™ Delivery Service–Atlantic Salmon (farmed)
HemisFares™ Beech Wood Cold Smoked Salmon
IKEA

®

Frozen Farmed Salmon Filets
IKEA

®

Smoked Farmed Salmon
Portlock

®

Wild Nova Smoked Salmon
Regal™ Beech Wood Smoked Salmon
Regal™ Dill Cured Smoked Salmon
Wild Selections

®

Alaskan Smoked Salmon
Whole Catch Cold Smoked Sockeye Salmon
Whole Foods

®

360 Frozen Farmed Atlantic Salmon (Nordland, Skjerstad Fjord)
Whole Foods

®

360 Frozen Wild-Caught Sockeye Salmon Fillets

Special Offer from the "Best" List– Vital Choice Seafood Company!
Vital Choice sells MSC-certified Salmon! Ordering from Vital Choice means it gets shipped to your door on ice.
Vital Choice has grown into a trusted source of premium wild seafood from healthy, well-managed fisheries around the globe. They only sell sustainably caught seafood. They then donate a portion of their profits to planet-protecting programs like SeaShare and the Natural Resources Defense Council.
They are also a Certified B Corporation.
Feel free to browse what they offer. Fish is flash-frozen on-site in Alaska and then transported for processing and cut into smaller pieces at the processing house. However, it stays frozen the entire time.
OFFER: SAVE 10% OFF + Get Free Shipping On Orders $99+ Using Code: MAMAVATION10 At VitalChoice.com! Shop Here!
---
QUESTION: Have you noticed Ducktrap Smoked Salmon in the grocery store before? Did you think it was better than other brands? Does this type of marketing concern you? Let us know what you think about this below.
Sign up for our newsletter here and you'll find weekly investigations to help you make a purchase in your inbox.