A study published in the Journal of the Science of Food and Agriculture finds organic beef to be more nutritious than conventional beef. This idea that organic meat being more nutritious than regular meat has been hotly debated for years, but more and more evidence points to a simple saying–you get what you pay for. You've trusted Mamavation to bring you topics like best chips & salsa, safest cookware, & safest small kitchen appliances, now join us as we look into organic beef and our recommendations on where to purchase healthy beef.
Disclosure: This post contains affiliate links.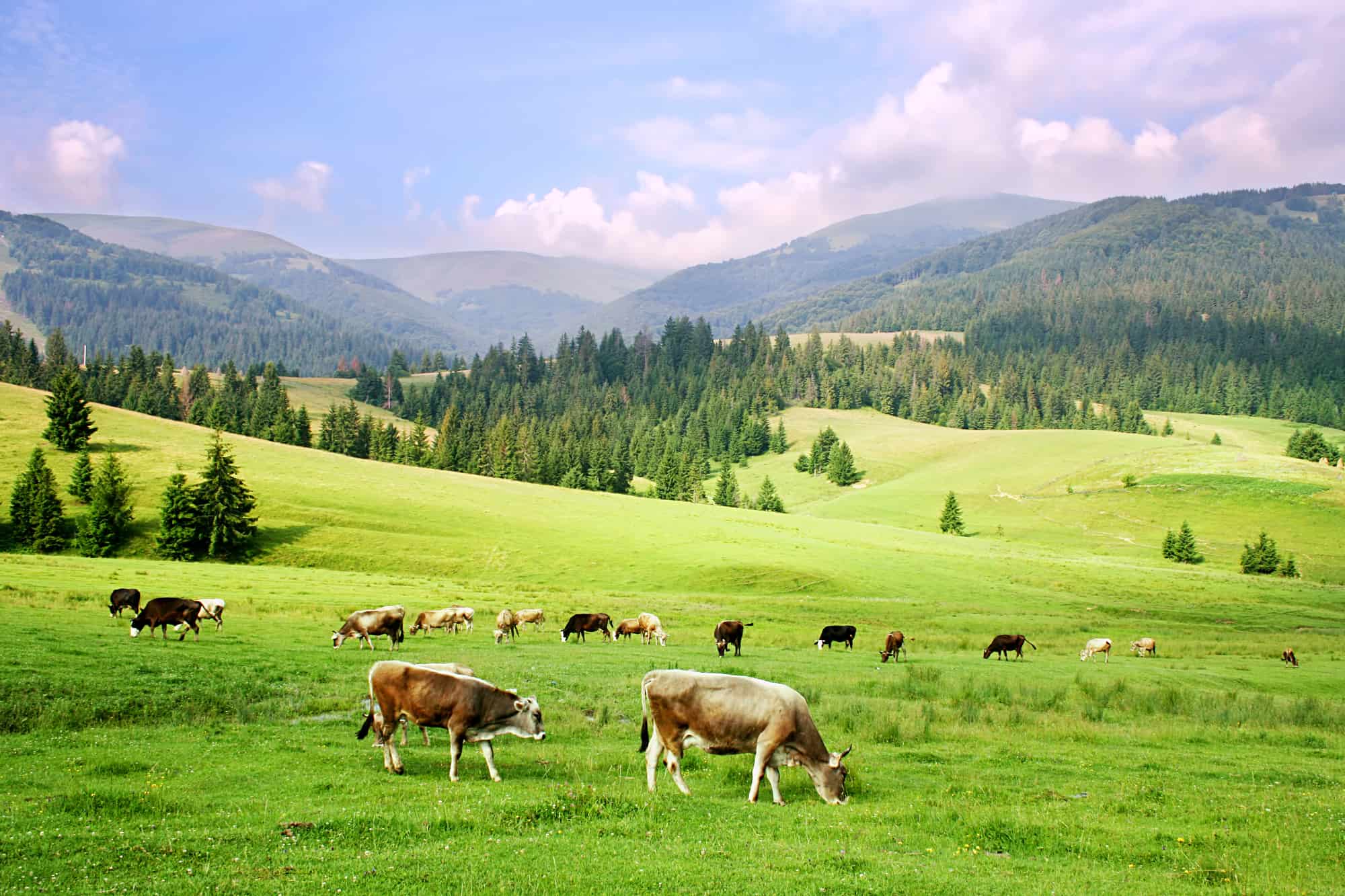 What Is Organic Meat & How Does It Benefit Consumers
Organic farming is a movement in cleaning up our food supply and putting healthy bacteria back into the soil, but it's very rule driven and specific. The organic label is governed by the USDA and foods with this label must meet rigorous standards to earn the seal of approval.
The USDA prohibits the use of synthetic substances at the time of and for a minimum of 36 months. There are lots of prohibited practices and chemicals to avoid like antibiotics, sewage sludge, poor cramped living conditions and genetic engineering. Plus, brands must pay anywhere from several hundred to several thousands of dollars to receive this stamp of approval. In addition to payment, they must go through a rigorous audit from certifying agents, which takes an incredible amount of time and effort.
Here are some of the ways that organic meat is different from conventional meat to create better soil and healthier animals:
No antibiotics ever, which means farmers have to concern themselves with the animal's living conditions to keep sickness at bay
Plant waste left on fields (green manure), livestock manure or compost to improve soil quality. This captures CO2 in the atmosphere and brings it down into the roots.
 Pasture feeding for at least 30 percent of livestock's nutritional needs during the grazing season
 Organic foods are given to animals to eat when the grass is not available
 Healthy living conditions and access to the outdoors
Plant rotation to preserve soil quality and to interrupt cycles of pests or disease
Cover crops that prevent erosion when parcels of land are not in use and to plow into soil for improving soil quality
Mulch to control weeds
Bug gardens that encourage an increase of predatory insects, which eat the bad bugs. They are also allowed to use insect traps to control pests
Certain natural pesticides and a few synthetic pesticides approved for organic farming used rarely and only as a last resort in coordination with a USDA organic certifying agent

Study Proves Organic Is More Nutritious
Choosing organic meat instead of factory farmed meat is wise if you are looking for healthier and more nutritious meat. According to a recent study published in the Journal of the Science of Food and Agriculture, there are more antioxidants in organic beef! There is also 34% more Q10, 72% more taurine, and 53% more β‐carotene. In addition, organic beef also has a more balanced lipid (fat) profile, with 17% less cholesterol, 32% less fat, 16% fewer fatty acids, and 24% fewer monounsaturated fatty acids.
And that's not all! Organic beef is especially beneficial when it comes to heart-healthy α‐linolenic acid, with 170% higher levels than conventional beef.  And finally, researchers found that organic beef had 24% more α‐tocopherol, which is a type of Vitamin E.
This study builds on the work of past research showing that organic meat has 47% higher levels of omega-3 fatty acids, which good for brain health, intelligence and general health.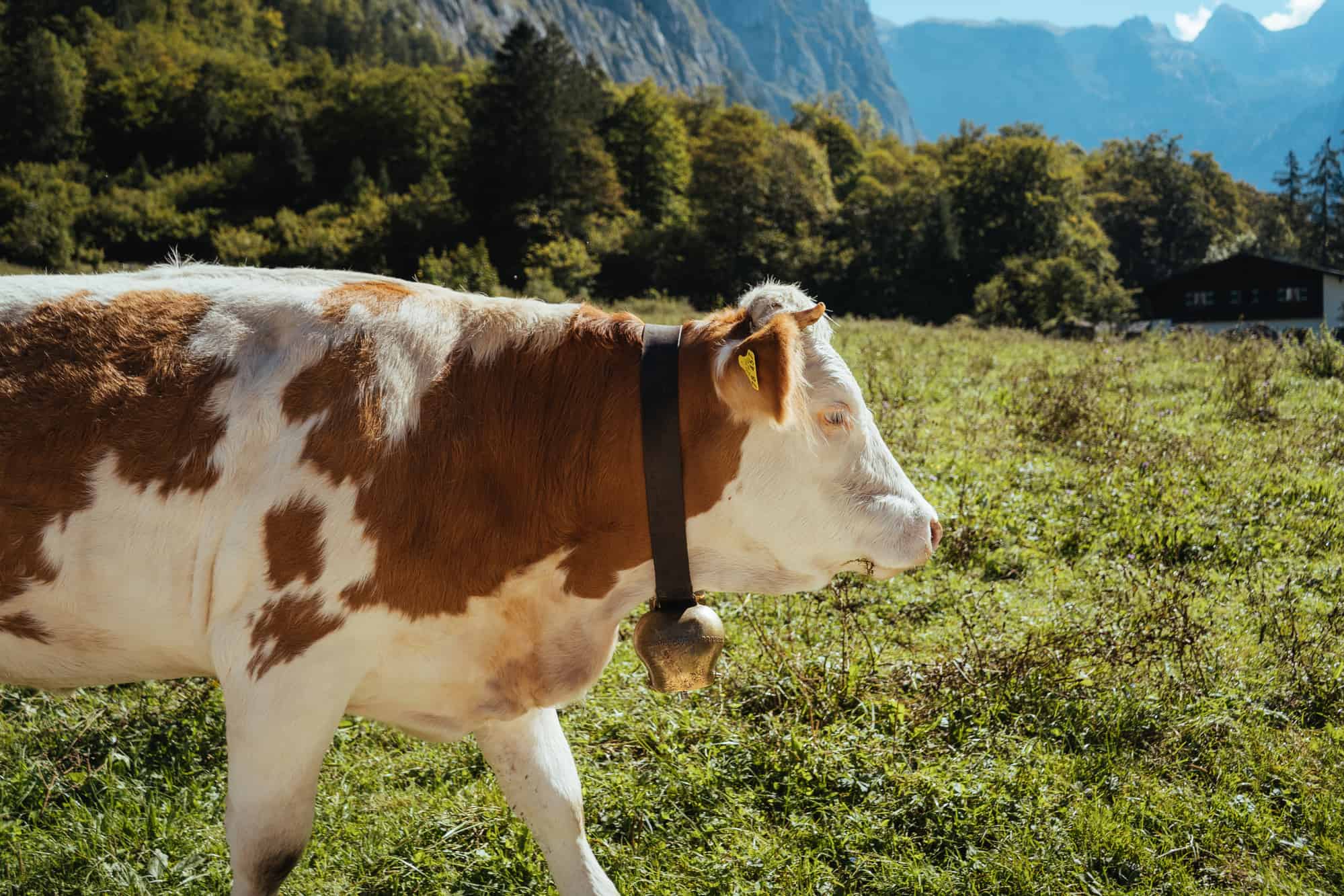 What About Grassfed Meat?
When it comes to beef, Mamavation actually prefers 100% grassfed meat to organic meat. Bonus points if we can get both 100% grassfed and organic. This is mostly because organic only promises 30% grassfed time vs. 100% grassfed with grass 100% of the time. As long as the farmer is also avoiding antibiotics and caring for the animals in a fashion similar to the American Grassfed Association, we are okay with all that.
When you compare grassfed meat to factory farmed meat, grassfed also comes out on top. Researchers found that grassfed beef has a healthier balance of fatty acids, with higher levels of omega 3s and conjugated linoleic acid (CLA) than factory farmed beef. And that is incredible news!
Grass-fed meat also has a higher level of carotenoids, which makes the fat appear yellower, has more antioxidants and nutrients, and better flavor! In other words, healthier environments create healthier beef.

Mamavation's Recommendations On Where To Get More Affordable & Nutritious Grassfed Beef
The easiest way to get 100% grassfed meat to your door is ButcherBox. ButcherBox delivers 100% grass-fed and grass-finished beef, free-range organic chicken, heritage breed pork, and wild-caught Alaskan sockeye salmon, directly to your door and shipping is always free.
And they have a special running right now giving you FREE bacon in your Butcherbox for a lifetime which literally means every time you get a box you'll have bacon as a bonus. (Provided you keep ordering.)
Each month, ButcherBox curates a one-of-a-kind selection of the healthiest, tastiest meats, humanely raised and free of antibiotics and hormones. Or you can customize your box and select your favorite cuts and get 20% more meat. The price works out to less than $6.00/meal and shipping is always free.
Click here to get FREE bacon for life and become a member of ButcherBox. You'll need to order before July 6th to take advantage of this deal.