If I'm being honest, chips & salsa are one of my favorite snacks. Now that I'm feeding a growing family who also loves tortilla chips, finding the healthiest chips & salsa has been a priority. Mamavation investigated over 100 products to satisfy this growing question–which brands have the safest non-GMO chips & salsa? You've trusted Mamavation to cover topics like best organic milk, safest cookware, & best organic mattresses, now join us for our investigation on one of America's favorite snacks.
Reaching about $19.2 billion dollars in sales (by 2020) shows that the desire for chips and dip has gone nowhere. Salsa just took over ketchup as America's favorite condiment, and anyone who's gone to a cookout, or barbeque knows full well that tortilla chips are edging out the containers full of potato chips. While potato chips do still outrank tortilla chips in terms of pounds sold per year, sales of tortilla chips are increasing at a far faster pace, especially during the summer months. So what are the bad ingredients to look out for when purchasing our favorite summer snack? Stick around for those answers and an investigation of over 100 brands at the end of this post. 
Disclosure: This post contains affiliate links and was fact-checked by Rebecca Elizabeth Sherrick Harks, Registered Nurse.

The Dangers of Artificial Colors in Food
For as long as we can go back in history, food dyes have been making our food look more appetizing. Humans eat with their eyes more than their taste buds, so the food needs to look appetizing. Over history, processed food has been rife for sinister surprises, like adding color to change the appearance of freshness. Today, most food dyes are made from petroleum–the same chemical that powers your automobile–and they are linked to cancer, hyperactivity in children, and decreases their ability to learn. 
Recently, thousands of pediatricians from the American Academy of Pediatrics came out against artificial food dyes and also challenged the way the Food & Drug Administration (FDA) evaluates chemicals for the safety of children. They argued that the FDA needs to step it up to protect pregnant women and children.
There are over 10,000 additives used to preserve, package or modify the texture, taste or nutrients in food. Many of these additives were grandfathered in as "Generally Recognized As Safe" (GRAS) in the 1950s when the regulation was created to evaluate food additives. During this time over 1,000 additives were grandfathered without FDA approval or testing. 
Food dyes add nothing whatsoever to the foods we eat, but do pose some serious risks. The most popular  – comprising over 90% of all food dyes used in the US – are Red 40, Yellow 5, and Yellow 6.

Modified Starch
Modified starch is a food additive created from starch that is treated (or "modified") using harsh chemicals. Seeing "modified starch" on the back of a label, is likely to have been treated with other ingredients, including chlorine, sulfuric acid, and other dangerous chemicals. One ingredient that can hide inside "modified starch" is Monosodium Glutamate (MSG), which is another chemical commonly added to boost flavors. Some people may be reacting to MSG when they get allergic reactions, chest pain, irregular heartbeats & "the wiggles" where you can't stop moving your legs. 
Artificial and Natural Flavors

Natural flavors are a misnomer that, in reality, only make one feel good about ingesting it. There is no such FDA regulation in the word "natural" as there is in the word "organic," so don't be fooled. 
Natural and artificial flavors are created in labs. Artificial flavors are created using petroleum and other toxic ingredients, while natural flavors come from anything that has an edible source (fruit, vegetables, or meat). It's important to note that these vague-sounding natural flavors are chemically no different from artificial flavors.  
Is your head spinning? Welcome to the world of flavors. Just note that it's also a catchall phrase that can hide hundreds of other chemicals they don't have to tell you about. It's irresponsible at best and dangerous at worst. It's also completely legal. 
Sodium Benzoate
Sodium benzoate is a natural sodium salt found at very low levels in berries, apples, plums, cinnamon, as well as other natural foods. However, lab-created sodium benzoate (and its close relative, benzoic acid) are a different story entirely. Adding these preservatives to foods, the combination of sodium benzoate, citric acid and/or ascorbic acid can be disastrous. When these ingredients mix, they form benzene, an incredibly dangerous cancer-causing chemical associated with leukemias and other types of cancer of the blood.

Spices
The biggest challenge in seeing the word "spices" on a label is that it is not clear what exactly is meant by "spices." While most mixed spices contain both "spice" and "non-spice" ingredients, we don't always know what the unlabeled components are composed of.  This means that we're ingesting something unlabeled that could have potentially serious effects. It's another catchall phrase that hides ingredients they don't want to tell you about. In a world of increasing food allergies, this is irresponsible. 
Sugar
It's hard to go to the store and find any food that doesn't have added sugar, and even pops up in foods that one would never expect. Most people know by now that adding sugar to their food is bad for you. The long-term forecast for people who eat a lot of sugar isn't great. In fact, high levels of sugar (or low levels over time) are linked to obesity, type II diabetes, and heart problems.

Mamavation Investigation on Non-GMO Chips & Salsa
Starting with tortilla chips and following with salsa, Mamavation went through over 100+ products to evaluate where they should go on our three-part scale: bad, better or best. We hope you enjoy our investigation and encourage you to pick up some chips & salsa on Amazon in the best section as we have linked them for your convenience.
Bad Tortilla Chips
These tortilla chips may contain GMOs, hidden MSG, artificial colors, preservatives or undisclosed natural flavors. 
Calidad Yellow Corn Tortilla Chips 

Donkey Brands Salted Donkey Chips

Doritos Nacho Cheese Chips 

El Ranchero Tortilla Chips With Salt 

Kroger Tortilla Chips, Restaurant Style (Whole White Corn)

Kroger Traditional White Corn Tortilla Chips

La Tol Teca Blue Corn Tortilla Chips

Manomasa Cantina White Corn Chips

Mission Brown Bag Rounds Tortilla Chips 

The Snack Artist Restaurant Style Tortilla Chips

Tostitos Original Restaurant Style Tortilla Chips 

Tostitos Scoops 

Utz White Corn Tortilla Chips
Bad Salsa
These salsas contain artificial and natural flavors, sodium benzoate, GMOs, or other ingredients to avoid.
Bobby Salazar's Medium Salsa

El Pato Mexican Hot Style Tomato Sauce Salsa de Chile Fresco
Frontera Roasted Tomato Salsa
Goya Salsa
Herdez Guacamole Salsa Medium
La Mexicana Mango Peach Salsa
La Victoria Mango Habanero Medium
Mission Salsa Con Queso Medium
Old El Paso Thick & Chunky Medium
Rojo's Salsa Homestyle Mexican Style Fresh Salsa
Sabra Medium Homestyle Salsa
Santa Barbara Mango Peach Salsa
Signature Cafe Traditional Salsa Fresca
Signature Select (Safeway) Medium Chunky Classic Salsa
Tapatio Picante Hot Sauce
Valentina Salsa Picante Mexican Sauce
Better Tortilla Chips
These items use some, but not all, organic or GMO-free ingredients but may still contain undisclosed flavors or seasonings. Organic chips in this category do not disclose all their ingredients. 
365 Everyday Value White Corn Restaurant Style Tortilla Chips

Beanfields – Nacho Bean Chips 

Beanitos Nacho Nation White Bean Tortilla Chip 

Bearitos Yellow Corn Tortilla Chips
Cabo Chips Original Tortilla Chips

Chirps BBQ Cricket Protein Chips 

Cornitos Quinoa Chips
Doritos Organic Nacho Tortilla Chips
Eat Smart Whole Grain Sea Salt Tortilla Chips
El Milagro Tortilla Chips Sea Salt
El Sabroso Cantina Thin & Crispy
Food Should Taste Good Multigrain Tortilla Chips
Fresh Is Best Yellow Corn Tortilla Chips
Frontera Authentic Taqueria Tortilla Chips
Garden of Eatin Blue Corn Chips
Green Mountain Gringo White Corn Organic Tortilla Chips
Guiltless Gourmet White Corn Tortilla Chips

Herr's Blue Corn Tortilla Chips

Huskies Tortilla Chips Restaurant Style
Late July Snacks Nacho Chipotle
Laurell Hills Sea Salt Restaurant Style Tortilla Chips
Los Cantores Original Traditional Tortilla Chips
New Seasons Market Restaurant Style Tortilla Chips
Old Florida Gourmet Products Tortilla Chips
On The Border Tortilla Chips

Pacqui Haunted Ghost Pepper Tortilla Chips

Pan de Oro Blue Sesame Tortilla Chips
RW Garcia Blue Corn Tortilla Chips
Sabor Mexicana Homemade Thick Tortilla Chips

Siete Sea Salt Grain Free Tortilla Chips 

Sonar Organic Grain Free Tortilla Chips
Sprouts Farmers Market Tortilla Chips
Stonewall Kitchen Blue Corn Tortilla Chips
Sun Harvest Organic White Corn Tortilla Chips
The Better Chip Salsa Verde Tortilla Chips

The Good Bean Sweet Chili Tortilla Chips

The Real Deal Blue Corn Tortilla Chips
The Whole Earth Really Seedy Tortilla Chips
Tortilleria La Nina White Corn Tortilla Chips with Sea Salt
Traveling Snax Everything Tortilla Chips
Vista Hermosa Totopos Tortilla Chips

Way Better Snacks Thin & Crispy Roasted Poblano & Lime Tortilla Chips 

Xochitl Premium White Corn Tortilla Chips
Better Salsa Brands
Salsas on the better list are free from artificial flavors and preservatives, but may still have undisclosed "natural flavors" or "spices." Undisclosed ingredients are irresponsible in a world with so many food allergies, so we marked them down. These brands may be organic, but if they are, had other issues. Organic is saved for the best category because tomatoes are some of the dirtiest crops sprayed with pesticides. 
Clint's Mild Texas Salsa
Thrive Organic Medium Salsa
Kroger Traditional Salsa
Tostitos Chunky Salsa
Donkey Brand Mild Salsa
Trader Joe's Pineapple Salsa
Que Pasa Mexican Mild Salsa
Newman's Own Black Bean & Corn Salsa
Newman's Own Mango Salsa
Concord Foods Mild Salsa (mix)
Casa Martinez Fire Roasted Habanero Salsa
Jardines Heatstroke Habanero Salsa Hot
Mrs. Renfros Ghost Pepper Salsa
Pace Smokey Honey Chipotle Salsa
Desert Pepper Salsa
Green Mountain Salsa
O Organics Medium Black Bean & Corn Salsa

Best Tortilla Chips
These options are organic and contain no natural or artificial flavors.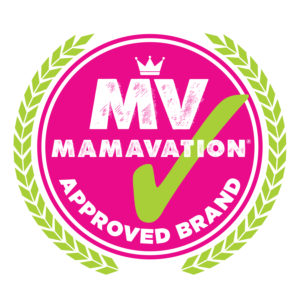 Cadia Organic Yellow Corn Tortilla Chips

Kirkland Signature Organic Tortilla Chips

Made With Organic Blue Corn Tortilla Chips
Mother's Farms Multigrain Tortilla Chips
My Brother's Salsa Organic Corn Tortilla Chips
Neal Brothers New Classic Tortilla Chips

O Organics Organic White Corn Tortilla Chips

Que Pasa White Corn Tortilla Chips

Simply Nature Organic Blue Corn Tortilla Chips

The Fresh Market Organic White Corn Tortilla Chips
Thrive Market Organic Sea Salt Tortilla Chips
Trader Joe's Organic Corn Chip Dippers

Trader Joe's Organic White Corn Tortilla Chips

Tres Madres Tortilla Blue Corn Tortilla Chips

Wickedly Prime Organic (Amazon) Stone-Ground Yellow Corn
Best Salsa Brands
The salsa we've selected as the best options are organic, free of GMOs, artificial ingredients and no hidden ingredients in "natural flavors" or "spices."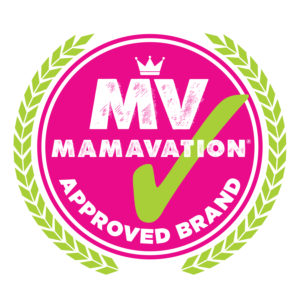 Kirkland Costco Organic Salsa

Simply Natural (Aldi)  Organic Thick & Chunky Salsa

Emerald Valley Organic Salsa

Neal Brothers Organic Salsa
Organico Bello Salsa