Not all organic milk is created equal so we've learned from a recent updated report from the Cornucopia Institute. From best to worst organic dairies it's clear that the mission of organic can vary from brand to brand. Based on the report, it seems like some organic dairies are not valuing the mission of the certification and what it stands for. Are these companies just in it for the money? It's hard to say, but there's certainly a conflict that arises here. You've trusted Mamavation to bring you topics like best collagens sans heavy metals, best cookware sans PFAS & nanoparticles, and best probiotic strains & species on the market, now join us as we bring you the best and worst organic dairies.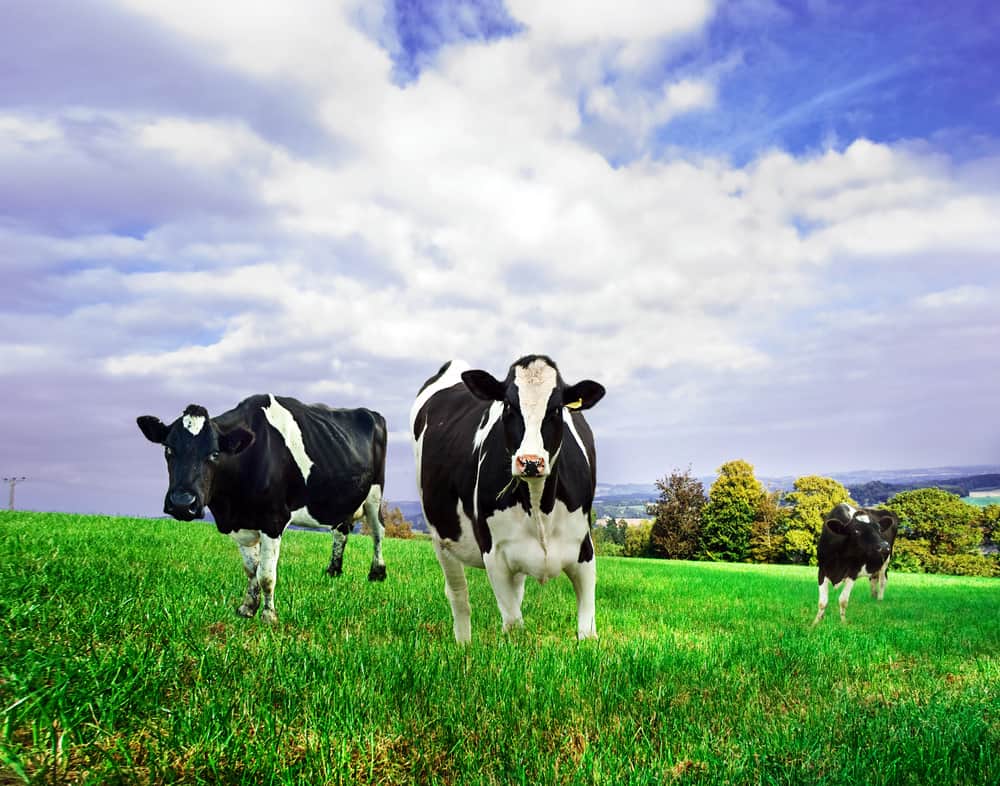 Why Organic Dairy Practices Differ From Brand to Brand
Organic dairy farms differ across the United States. They differ in size and farming practices. And this is a challenge for the industry. On one hand, we want the masses to have access to healthier food options, especially with vitamin D & calcium, which often means making them available in every neighborhood grocery store and mega mart around the country. On the other hand, with the majority of our nation comprised of middle and working-class folks, it's also crucial that healthier food options be affordable. Both of these scenarios create giant-corporation-sized gaps perfectly suited for Big Business solutions that address massive consumer demand for products at affordable prices.
Unfortunately, these enterprises sometimes adulterate the process to save money, and find every loophole there is to skirt regulations which then translates into diminished organic dairy product quality. There are also problems when smaller operations that follow the mission of the organic certification get squeezed out by corporate agribusiness. That's why we need independent and trustworthy organizations like The Cornucopia Institute to do the difficult work of researching and verifying information that's often heavily guarded. This year The Cornucopia Institute released a report that evaluated most of the organic dairies in the United States and ranked them based on their farming practices.
The Cornucopia Institutes releases this information to give the consumer more power to correct the market. In essence, they give you the information to vote with your dollar. In a perfect world, we'd all buy the best food from the most ethical farmers with the highest locality. At the very least, we should make effort to purchase from brands complying with minimum USDA standards that naturally benefit the animals in their care and smaller business owners around the country. And if you decide to do that by buying more from the good guys and less from the bad guys, the market will correct itself automatically.

The Cornucopia Institute Organic Dairy Scorecard
The Cornucopia Institute reviewed the practices of 138 organic dairies in the United States and placed them into 5 categories ranging from "one cow" (poor) to "five cows" (exemplary) based on their milk production or procurement practices determined by the following criteria:
19-question survey developed with the input of industry experts
unannounced site inspections
aerial photography
satellite imagery
examination of regulatory documents
extensive industry interviews
Organic dairy farms following the organic standards will guarantee important nutrients, calories, and a healthier product to the consumer. The private-label brands choosing not to participate in the survey received a rating of one or two cows based on industry sources and federal records regarding their procurement processes. The top-rated brands are going well beyond the minimum legal requirements for organic certification set by the USDA.

Top Rated – Beyond Organic (5 Cow Rating) – 26 dairies — Best Organic Milk Dairies!
This category of producers represents the gold standard in dairy production. Producers in this top tier manage diverse, small to medium scale family farms. They emphasize well-managed pasture. Pasture and other forage make up the majority of their animals' feed.
These brands generally sell locally or regionally under their farm's name, mostly through farmers markets, food cooperatives, and independently owned food stores. Many of these brands also grow most of their own feed. The majority practice superior use of manure as fertilizer and naturally control crop pests and weeds through rotations and cover crops. These brands also have "closed herds"—raising their own replacements from the young animals born on the farm. Top-rated producers deserve accolades for going beyond organic. Some long-time practitioners would argue that this is the essence of true organic farming.
Paradise Springs Farm
SpringWood Organic Farm
Berle Farm
Pride and Joy Dairy
Radiance Dairy
Hawthorne Valley Farm
Dutch Meadows Farm
Working Cows Dairy
The Family Cow
Alpine Heritage Creamery
Seven Stars Farm
Lifeline Farm Victor
Engelbert Farms
Meant To Be Natural Food
The Milkhouse
Misty Brook Farm
Chaseholm Farm
Chase Hill Farm
Camphill Village Kimberton Hills Dairy
Butterworks Farm
Sidehill Farm
Alexandre Family EcoDairy Farms
Thistle Hill Farm (Tarentaise Cheese)
Tide Mill Creamery (Tide Mill Organic Farm)
Amaltheia Organic Dairy
Strafford Organic Creamery

Excellent – Commitment to grazing (4 Cow Rating) – 39 dairies – Better Organic Milk Dairies
Producers in this category provide ample pasture for their animals and make a credible effort to encourage natural behaviors. These brands may get milk or feed from outside sources that are certified organic. If multiple farms produce the milk for a brand, the management has close oversight and control over the practices of those farms. Dairy products from these brands come from animals that have been raised organically, at least since the last third of gestation, even if animals were purchased off-farm.
Saint Benoit Creamery
Nature's One
Maple Hill Creamery
Trimona Yogurt
Rumiano Cheese Company
Grassmilk (Organic Valley)
Evans Farmhouse Creamery (Sunrise Family Farms)
Sunrise Family Farms
Naturi
Oasis at Bird in Hand
Natural By Nature (Natural Dairy Products Corp.)
B'More Organic
PCC Community Markets
Fresh Breeze Dairy
Sky Top Farms
Stonyfield Farms (Lactalis)
Organic Valley (CROPP)
Annie's Homegrown (General Mills)
Kalona SuperNatural (Farmers Creamery)
Liberte (General Mills)
Pure Indian Foods
Sierra Nevada Cheese Company
Humboldt Creamery (Foster Farms Dairy)
Nancy's (Springfield Creamery)
Green Field Farms
Shaw Family Dairy (New England Organic Creamery)
Green Valley Organics (Redwood Hill Farm/Emmi Roth)
Clover Sonoma
Blue Marble Ice Cream
Westby Cooperative Creamery
Helios Kefir (Lifeway)
Cedar Grove Cheese
Good Culture
Amish Country Farms
White Mountain Foods
Smari Organics
Trader's Point Creamery
Organic Creamery (DCI Cheese/Saputo Specialty Cheese)
Stonewall Farms

Very Good – Complying with minimum USDA standards (3 Cow Rating) – 7 dairies
Brands with a 3-cow rating are meeting the standards to qualify for legal organic status. Many are good choices for consumers. All producers in this category appear committed to meeting at least the minimum pasture requirement. In this category, replacement animals may be purchased from outside sources, sometimes from conventional management where calves have received antibiotics and young cattle might have been fed conventional and/or GMO grains.
Upstate Farms (Upstate Niagara Coop)
Nature's Touch (Kwik Trip)
Steckler Grassfed
McCluskey Brothers at Shillelagh Glen Farms
Rogue Creamery
Straus Family Creamery
Champlain Valley Dairy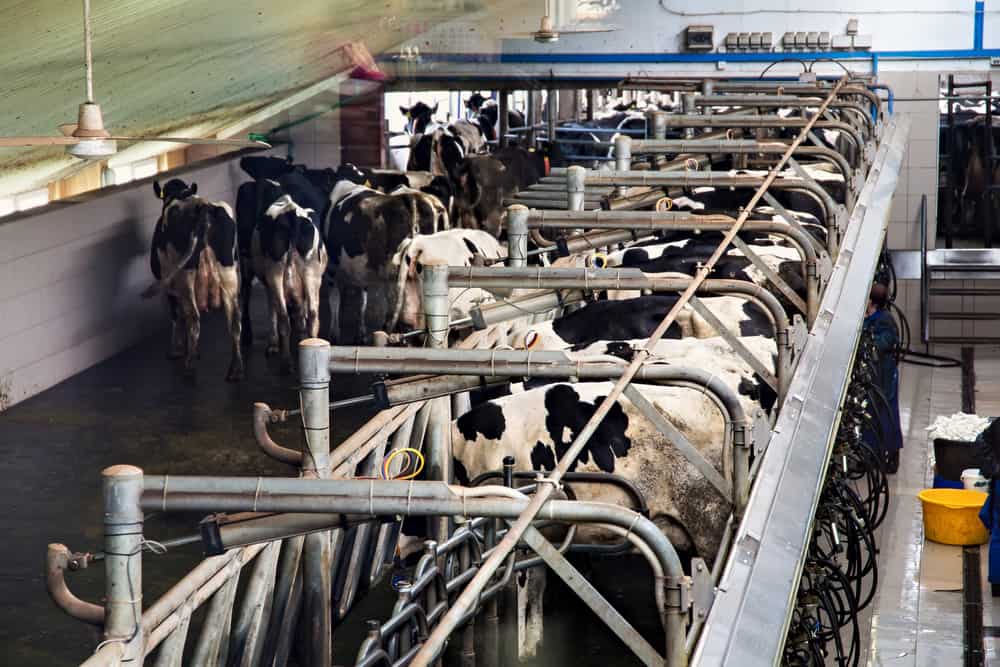 Fair – Compliance with federal standards is not clear (2 Cow Rating) – 8 dairies
These brands represent industrial-scale operations or others with outstanding questions regarding their compliance with USDA organic regulations. Private-label dairy products often fall into this category because they may be getting all, or some, of their milk from factory-farm sources. These brands may have a lack of control over their milk supply due to reduced oversight at the farms that supply their milk. None of the 2-cow rated brands was willing to participate in Cornucopia's research.
Verka
Wallaby (Danone NA)
Alpenrose
Cowgirl Creamery (Emmi Roth USA/Emmi Group)
Sassy Cow Creamery
Earth's Best (Hain Celestial)
Byrne Dairy
Organic Family Farms Cooperative

Poor – Industrial organics (1 Cow Rating) – 58 dairies
Brands with a 1-cow rating generally depend on industrial-scale dairy operations, some milking thousands of cows each, that almost universally skirt or misrepresent the pasture requirements.  Transparency is a hallmark of the organic food movement, and Cornucopia believes it is essential that producers remain open with their customers to maintain the confidence consumers have in the organic seal. At a minimum, these operations are not following the spirit of the organic label. Generally, private-label products fall into this category because of their lack of transparency and the fact that most get some of their milk from factory-farm sources.
Horizon Grassfed (Danone NA)
Roth Organics (Emmi Roth)
Mother's Choice (Larsen's Creamery)
Yami Yogurt (Auburn Dairy Products, Inc.)
Producers Dairy
Spring Hill Cheese (Petaluma Creamery)
Boulder Ice Cream
Green Mountain Creamery (Lactalis)
County Line Farms
Rockview Farms
 Prairie Farms
Yoatz (Facci Food Company)
Nature's Promise (Giant Food/Ahold)
Talenti (Unilever)
Stremicks Heritage Foods
Sprout's
Central Market (HEB Organics)
Simply Nature (Aldi)
MOM's Organic Market
Applegate Farms (Hormel)
Wellsley Farms (BJ's Wholesale Club)
Alden's Ice Cream (Oregon Ice Cream)
Wegmans
Win Dixie Organics (Bi-Lo)
Galbani (Lactalis)
O Organics (Safeway)
Nature's Basket (Giant Eagle)
HEB Organics (HEB Grocery Company/Central Market)
High Meadow (Aurora Dairy)
Woodstock (UNFI)
Member's Mark (Sams Club)
365 Organic (Whole Foods)
Trader Joe's
Wholesome Valley (Galaxy Foods)
Double Rainbow
Happy Family (Danone NA)
Challenge Dairy Products
Similac (Abbot Laboratories)
Wild Harvest (Albertson's)
Honest Infant Formula (Honest Company)
Natural Directions (Unified Grocers)
Vermont Organics (Perrigo Nutritionals)
Fairway
Hiland Dairy
Shoprite
Olympus Dairy
Shamrock Farms
Market Basket (Demoulas Super Markets)
Kemps (Dairy Farmers of America)
Bethel Creamery
Horizon Organic (Danone NA)
Clearly Organic (Associated Wholesale Grocers)
Nature's Place (Hannaford)
Harris Teeter Organics (Kroger)
Harvest Farms (Ingles Market)
Cocoa Metro
Farmland Fresh
Hy Vee
Mama Sattva
Samish Bay Cheese Farm
Voskos (Sun Valley Dairy)
Perry's Ice Cream
Dahilicious Organic
Meijer Organics (Meijer)
Western Family (Topco)
Simply Balanced (Target)
Umpqua Dairy
Great Value Food (Walmart)
Smith Brothers Farms
Greenwise (Publix)
Pavel's Yogurt
New Seasons Market (Good Food Holdings/E-Mart)
Full Circle (Topco)
Natur's Best (KeHE)
Sunnyside Farms Dairy (Save Mart/Super Store Industries)
Latta (Latta USA)
Friendly Farms (Aldi)
Stew Leonard's
Roundy's
Simple Truth (Kroger)
Santini Foods
Kirkland Signature (Costco)
Cadia (KeHE)
If you are looking for plant-based milk investigations for soy milk, almond milk, cashew milk, oat milk from oats, or hazelnut milk, check that investigation here.