Nobody likes body odor or sweaty armpits. The problem is that we're trading healthy functioning underarms for sweat-free ones by using conventional antiperspirant with toxic ingredients that artificially stop the production of sweat. When applied to newly shaven skin, there's an uptick in the absorption of the most concerning ingredients in deodorant that have been linked to skin irritation, allergies, endocrine disruption, immunotoxicity and breast cancer. You've already trusted Mamavation to bring you an investigation on the best and worst deodorant brands, the top 10 DIY shampoo recipes, top 10 DIY lotion recipes, & dangerous shampoo & conditioner ingredients to avoid, now we're including the top 10 DIY deodorant recipes that you can make at home with a handful of safe and effective ingredients.
Let's face it, our armpits sweat for a reason, so we shouldn't prevent them from doing their job. In fact, the exocrine glands of the integumentary system are some of the most important in the body — our sweat glands regulate temperature and expel waste products from the body, so yeah, we need them functioning properly. With that in mind, it's best to avoid antiperspirants all together and choose a simple deodorant that absorbs moisture and odor instead. We've already covered the main ingredients to avoid in personal care products, so now we're looking into deodorant to let you in on the secret worst ingredients to avoid and the basic ingredients that are totally acceptable to use when making your own.
Disclosure: This post contains affiliate links. 

Chemicals in Deodorant That Are Problematic
There are plenty of ingredients in conventional deodorants that are problematic to the systems at work in our body. Here are some particularly problematic ingredients to be on guard of:
Fragrance: The umbrella term "fragrance" legally encompasses over 3,000 different ingredients. The scent of a product is considered proprietary, so the manufacturer isn't required to disclose the specific combination of ingredients on the label. That means they could potentially be using dozens (or more) undisclosed ingredients in one single product. Fragrance chemicals can be extremely toxic to the body in multiple ways, so avoiding this ingredient is the top priority when choosing a product.
Aluminum: Most of us are exposed to aluminum in multiple ways every day (think antiperspirants, aluminum foil, aluminum-containing food additives, cosmetics, buffered aspirins, anti-ulcerative medications, anti-diarrheals and antacids), and while it's not suspected to be bioaccumulative, the high level of daily exposure allows aluminum to be constantly present in the body which can cause serious neurological side effects, autoimmune problems and long-term brain inflammation.
Preservatives and Antimicrobial Agents: Ingredients that prevent the growth of microbes like mold, yeast and odor-causing bacteria are used to make deodorant work effectively and keep the product shelf-stable, but many chemical preservatives are bioaccumulative, hazardous in nature, and toxic to the body and the environment. Some preservatives are fine, but the ones used by conventional deodorant companies are not.

Specific Problematic Ingredients to Avoid in Deodorants*
*These ingredients are listed on the Campaign for Safe Cosmetics Red List, which is part of the MADE SAFE screening process for personal care products.

Basic Ingredients in Deodorant That Are Safe to Use
Coconut Oil: Along with contributing to a smooth consistency and ease of application, coconut oil has mild antibacterial properties that make it ideal for deodorant purposes. It's also anti-inflammatory and soothing to irritated skin.
Recommended product to use:
Baking Soda: Sodium bicarbonate is a natural mineral with antibacterial and antimicrobial properties used in deodorant to absorb moisture and odor. It's also very alkaline which creates an unfriendly environment for odor-causing bacteria.
Recommended products to use:
Cornstarch or Arrowroot Powder: Finely ground food-based powders like cornstarch and arrowroot are neutral ingredients used in deodorant to effectively absorb moisture.
Recommended products to use: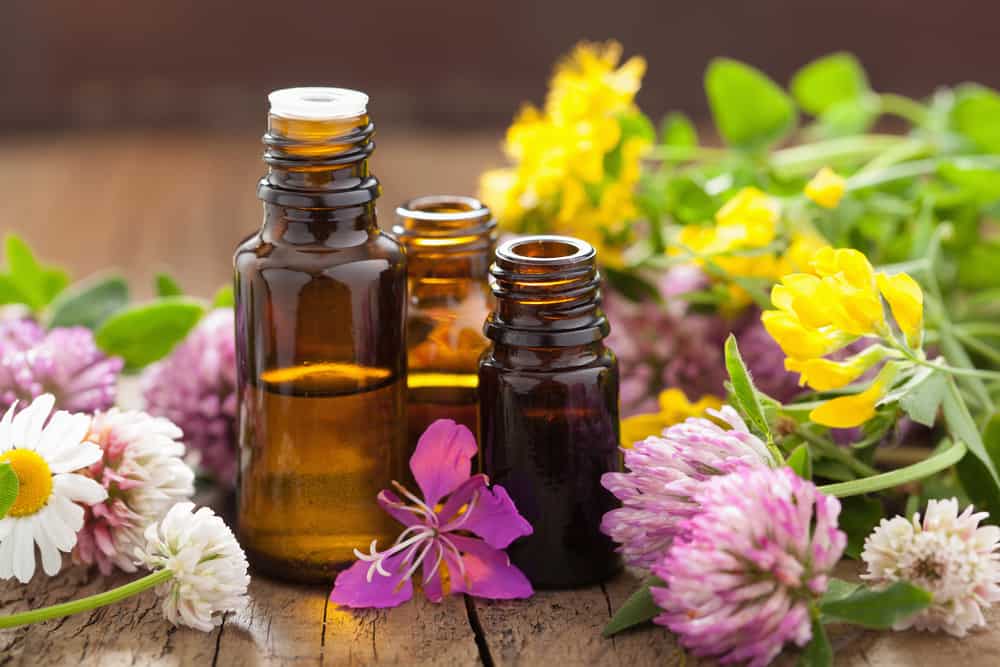 Essential Oils: Pure essential oils give products a pleasing scent in place of toxic synthetic fragrance ingredients. In addition, essential oils have many other benefits including antibacterial, anti-aging, aromatherapy and skin healing properties. Tea tree, lavender, lemon, clary sage and geranium are commonly used essential oils in deodorants because they're beneficial and gentle to delicate underarm skin. There's conflicting research on lavender and tea tree essentials oil being capable of hormone-disruption, but this still an unknown. I would, however, avoid using lavender and tea tree essential oils around young boys.
Recommended product to use:
Plant Therapy USDA organic tea tree essential oil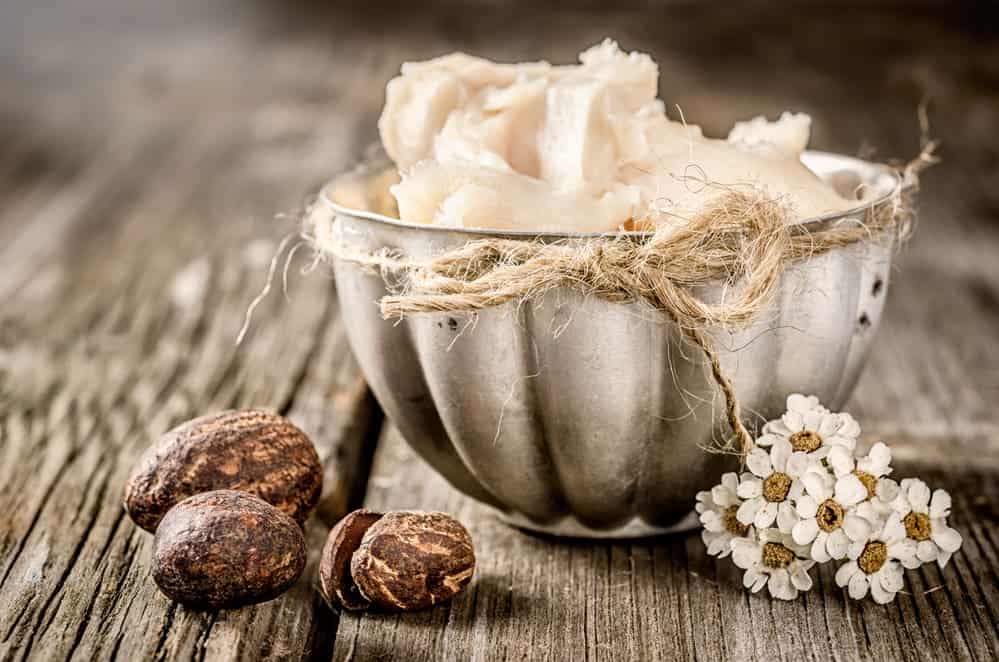 Shea Butter or Cocoa Butter: These rich nut and bean-extracted butters are super moisturizing and make deodorant creamy and smooth. High in essential fatty acids, vitamins A and E, and ideal for sensitive skin, shea and cocoa butters also have notable anti-inflammatory properties.
Recommended products to use:
Beeswax: Beeswax works as an excellent skin conditioner and protectant, aids in the binding and emulsion of deodorant ingredients, and contributes to a smooth consistency.
Recommended product to use:
Bentonite Clay: Known for toxin elimination, bentonite clay works in deodorant to draw out impurities and detoxify the underarm which is cooperative and beneficial for the sweat glands located there.
Recommended product to use:

10 Homemade Deodorant Recipes
The main reason to make your own deodorant is to avoid toxic chemicals linked to endocrine disruption, skin irritation, allergies, immunotoxicity and cancer. We also want to allow the body to continue with its process of elimination through sweat, so it's important to stop using antiperspirants. There are several homemade deodorant recipes you can make to minimize the amount of hormone-disrupting chemicals inside your body. Mamavation partners with hundreds of bloggers every year in order to bring you the safest ingredients for your family. Here are some recipes we thought you'd be interested in trying out at home.
And if you aren't quite ready to make your own deodorant, here are some of the safest store-bought brands.
For more information about safer personal care products and other products for your home, pick up a copy of Green Enough: Eat Better, Live Cleaner, Be Happier (All Without Driving Your Family Crazy!). I'll help you slay those foul-mouthed hidden dangers in your home so your family is safer. And for FREE updates, tips & tricks, product investigations and news, sign up for the Mamavation newsletter here.