Finding a Shampoo Free of Chemicals Can Be Difficult, but It Is Possible
Everything we use on our bodies has a potential impact on our health, including our shampoo and conditioner. Have you ever considered that there may be dangerous shampoo chemicals inside your shower? You've trusted Mamavation to look into topics like best & worst cookware, best & worst collagen, & best & worst air purifiers,  join us as we explore shampoos and conditioners and the ingredients they contain.
We know you don't have the time needed to investigate the shampoo industry, so Mamavation has done it for you! Scroll down to the very bottom for our product recommendations and if you would like to say thank you, you can donate here. 
Disclosure: Content contains affiliate links. 
We're here to bring you the facts about your favorite shampoos and conditioners. Though they're made out of really common ingredients, commonly doesn't always mean safe (neither does "natural" products for that matter).
Most are made with strong chemical formulas that can be harsh to your skin and to the environment.
Haircare products like shampoo and conditioner are highly engineered.
They've been designed to lather up and leave your hair "squeaky clean", but that's not even that good for you!
Dangerous shampoo chemicals will leave your hair stripped of natural oils causing dry hair, which is why we need conditioner to re-moisturize it without leaving it oily. 
Build up of these chemicals can also clog and reduce the size of hair follicles, leading to hair loss and damage, especially to sensitive skin. 
Achieving the desired cleaning effects, being shelf-stable, and not using any harmful ingredients is a big ask for brands looking to make safer options, but it is possible.
Even many "natural shampoos" and organic shampoos are not 100% pure.
In this post, we'll review harmful chemicals to avoid in your beauty products and the worst and best shampoo and conditioner brands for healthy, natural hair.
Dangerous Chemicals in Shampoo
Look out for these ingredients in your shampoo.
Fragrance: This is definitely something to look out for. The term "fragrance" can act as a backdoor for all kinds of chemicals to sneak into your products. It's often applied as an over-arching term for up to 100 ingredients, many of which are toxic to human health. To name a couple of these toxic offenders, phthalates are linked to reproductive and developmental damage, and synthetic fragrances are known to build up in our bodies and linked to hormone disruption.
Surfactants: This is what makes your shampoo lather up with suds. We usually associate soap suds with cleaner hair, but that's not necessarily the case. Sudsing doesn't really occur much in nature, so it's often the result of a chemical reaction or agent. While these chemicals aren't toxic to humans, they can cause serious irritation and can be really harmful to aquatic life. Given the quantity of shampoo going down the drain every time we wash our hair, we'd prefer to avoid irritation and create a safer environment by choosing better products.
Preservatives: Ever noticed the expiration date on your shampoo? Nope, neither have we. That's because shampoos are full of preservatives to keep them shelf-stable. They'll last for a really long time without separating out or going "off". These preservatives prevent the growth of yeast, mold, bacteria, etc., but because they're literally designed to kill things, preservatives are tricky and can have a range of toxicity problems for both humans and the environment.
Dangerous Chemicals in Conditioners
Like shampoo, conditioner suffers from many of the same problems when it comes to surfactants, preservatives, and fragrance, but it has one more problematic ingredient category, emulsifiers.
Emulsifiers: Emulsifiers combine oil and water to stop them from separating in your conditioner. They also soften your hair giving you that soft, flowy feeling. But though these emulsifiers, such as siloxanes, are effective, they don't break down in the environment. This is definitely bad news for aquatic life!
Ingredients to Avoid*:
*These ingredients are listed on the Campaign for Safe Cosmetics Red List, which is part of the MADE SAFE screening process for personal care products.
Mamavation's SPOTLIGHT: Wellnesse is the Small Shampoo Brand to Try!
Wellnesse is a new brand created by Katie Wells of Wellnessmama.com featured in the image above. Katie has spent years on her shampoo & conditioner formulations perfecting them over the years. Last year, she took her formulations to market with Wellnesse. If you want to direct some of your resources to a small business instead of Amazon, give this brand a try!
Her new line includes shampoo, conditioner, and dry shampoo formulations that have taken her over a decade to perfect.
Each product is human safe, planet safe, and works better than conventional alternatives. They are free of all the contaminants we've discussed in this post. We've also tested out these products personally and they have become some of our favorites! So please try them and support a small business directly.

Mamavation's Investigation of Shampoo & Conditioner Brands
This post is an update to our 2018 investigation and has included additional brands from 2020. We plan on updating this investigation annually now so if we have missed a brand, please let us know in the comment section. This year we evaluated over 200+ brands, adding over 100 new brands to the list.
Here are some additional investigations you may find yourself looking for soon:
These Shampoo & Conditioner Brands Were Not Our Favorite
These are all products that contain dangerous shampoo chemicals and ingredients that are to be avoided as far as possible, like carcinogens and endocrine disrupters in "fragrance" and at least two other ingredients hazardous to your health. Things you may find in this list include PEGs, parabens, undisclosed fragrance, nitrosamies, surfactants, harsh preservatives, cancer-causing ingredients, & ingredients that may be contaminated with 1,4-dioxane, etc. We also looked specifically for fragrance-free brands that were marked with a (*) and natural, curly, or coiled friendly brands marked with (**) to help you find them.
Shampoos & Conditioners that are Better for Your Health
These products contain some dangerous shampoo chemicals, but they are light years better than the bad category. Here you may find polysorbates, propylene glycol, undisclosed fragrance,  and/or plant-based surfactants. We also looked specifically for fragrance-free brands that were marked with a (*) and natural, curly, or coiled friendly brands marked with (**) to help you find them.
Shampoos & Conditioners that are Best for Your Health
These sulfate-free shampoo brands also do not contain added phthalates or parabens. They may contain preservatives, but not ones I'm concerned about. If you are looking for shampoo free of chemicals, you should feel comfortable using just about any of the products on this list. Most rely on natural ingredients like essential oils, coconut oil, argan oil, tea tree oil, shea butter, aloe vera, to provide cleansing and moisture to various hair types. In addition to being free of harsh chemicals, most of these brands are also cruelty-free and/or eco-friendly and most are made from organic ingredients. We also looked specifically for fragrance-free brands that were marked with a (*) and natural, curly, or coiled friendly brands marked with (**) to help you find them.
We hope this list will help you make informed decisions about chemical-free shampoos you can feel safe switching to. For more information on how to avoid hormone-disrupting chemicals in your personal care products, pick up a copy of Green Enough: Eat Better, Live Cleaner, Be Happier (All Without Driving Your Family Crazy!).

About the Author
Leah Segedie is a consumer watchdog, author, entrepreneur, environmental activist, and mother of three boys. 
She wrote Green Enough: Eat Better, Live Cleaner, & Be Happier (All Without Driving Your Family Crazy!) in 2018. She's consistently been featured in the media for the past 15 years in media outlets like ABC, CBS, CNN, Yahoo, Chicago Tribune, USA Today, Reader's Digest, Ladies Home Journal, Shape Magazine, Fitness Magazine to name a few.  
Follow Mamavation on Pinterest, Facebook, Instagram, or Twitter or join the Mamavation Community Group. 
Did you like this post? Subscribe to our weekly newsletter and don't miss another investigation! 

For more investigation on personal care products like hair dye, makeup, & lotions, take a look at all our product investigations.
Pin it!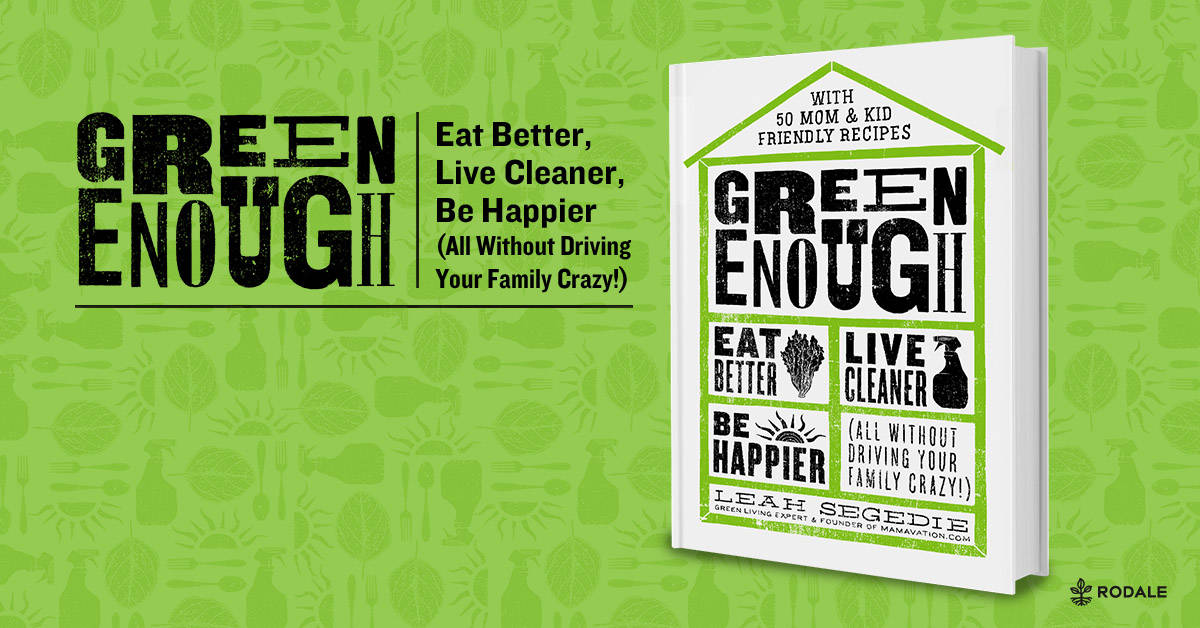 Save
Save