Welcome to our green beauty cosmetic guide! Do green beauty cosmetics contain PFAS "forever chemicals?" Answer: Likely.
Green beauty cosmetics sold in the United States may contain contamination-type levels of per- and polyfluoroalkyl substances (PFAS), a toxic class of chemicals linked to a number of serious health conditions, according to a recent consumer study by Mamavation. Bottom line: they are still preferable to conventional makeup, however, indications of levels of PFAS range from brand to brand.
Mamavation tested 80+ green beauty products and will drop those results at the end of this post. You've trusted Mamavation to bring you topics like best period underwear brands without PFAS, best & worst deodorants, & best organic mattresses sans PFAS, now join us as we take you through the green beauty makeup aisle and reveal how much we found.
Disclosure: This post was medically reviewed by Hannah Gardener, Epidemiologist at A Green Slate. The content was also reviewed by Scott Belcher, Research Scientist at North Carolina State University, & Pete Myers, Chief Scientist at Environmental Health Sciences, Adjunct Professor of Chemistry at Carnegie Mellon University, and Co-Author of Our Stolen Future. This post also contains affiliate links and was partially funded by donations from the Mamavation community.
Mamavation's Independent Study Finds Ubiquitous Low Levels of PFAS "Forever Chemicals" In Green Beauty Cosmetic Industry
Green beauty products are a staple of the Mamavation community, so when scientists discovered that conventional makeup was contaminated with high levels of PFAS, we started testing green beauty products to be able to make informed recommendations to our audience.
PFAS (Per- and polyfluoroalkyl substances) are a group of manufactured chemicals that have been used and mass-produced in the United States for decades, dating back to the 1940s. PFAS are used in a wide variety of industrial and commercial applications. They are ubiquitous & persistent and linked to health effects like cancers, cardiovascular disease, immune problems, and reproductive issues.
Because PFAS chemicals are ubiquitous, we expected to find them in green beauty cosmetic products, but we were surprised at the amount of contamination we discovered. The levels presented in green beauty cosmetics were similar to what was discovered in conventional makeup. We report these findings to you here with the hopes that these companies will work hard behind the scenes to fix this problem and we can report on improvements later.
Main Findings of Mamavation's Study on Green Beauty Products & Indications of PFAS "Forever Chemicals"
Mamavation originally tested 83 beauty products from 49 different green beauty cosmetic brands, mostly mascara and lip products. To determine the concentration samples of each product, we took the median result of all samples that had detectable levels. The median exposure level of all detectable results was 30 ppm. (Today, Mamavation has tested about 116 different products from 63 brands updated in the raw data.)
We then identified three exposure levels: anything above 30 parts-per-million (ppm) we considered high, anything between 10 ppm and 29 ppm we considered medium exposure, and anything beneath 10 ppm was low. Our measurements could detect organic fluorine down to 10 ppm, therefore anything lower was beneath the limits of detection of our chemical analysis.
The lab results told us that 65% of green beauty products had detectable levels of organic fluorine. Here's the full analysis:
65% of green beauty cosmetic products tested had detectable levels of organic fluorine, while 35% of products did not have detectable levels.
Of the products with detectable levels of organic fluorine, the range was from 10 ppm to 865 ppm.
Of the products with detectable levels of organic fluorine, the median amount was 30 ppm.
8 products tested exceeded 100 ppm.
Lipstick wearers beware — 76% of lip products had detectable levels of organic fluorine. Another exposure here is being kissed by someone else with lipstick that has detectable fluorine.
64% of mascara had detectable levels of organic fluorine.

Measuring Parts Per Trillion in Water vs. Parts Per Million in Makeup
For context, it's important to note that states like California evaluate water in the parts-per-trillion (ppt) and don't recommend PFAS compounds like PFOA above 5.1 ppt in water. How much is a part per trillion compared to a part per million? 1 part per trillion is 1 millionth of a part per million. When you look at it that way, the levels in a lot of organic beauty products aren't low. They are high, and they must come down.
The most common unit used for water results is ng/L which is the same for parts-per-trillion (ppt). We are investigating green beauty makeup in the parts-per-million (ppm), which is far more exposure to the consumer. Our advisors are concerned about any levels of PFAS above ppt for any product that is to be consumed. In other words, if some of these lipsticks were actually water, they would be restricted in several states in the US. However, very few states have enacted laws to protect consumers from PFAS in beauty products at the levels we are seeing.
Pete Myers, Chief Scientist of Environmental Health Sciences, Adjunct Professor of Chemistry at Carnegie Mellon University, & Co-Author of Our Stolen Future elaborates the concept:
You can think about a part per trillion as a tiny amount. But when you ask how many molecules of PFAS would be in a drop of a beauty product if PFAS were present in just one part per billion, it's quite shocking. There would be over a trillion molecules of PFAS in that one drop.

Hormones and hormone disrupting chemicals are powerful at "low doses" because the hormone system uses hormones to send chemical messages. Very few molecules are needed to cause big effects. The hormone signaling system is like the amplifier in your sound system. It turns up the volume to make small signals have huge effects.

For example, when doctors prescribe Cialis (a molecule with the same effect as Viagra), the doctor wants a man's serum levels of Cialis to be on the order of 50 parts per billion (ppb). That low dose causes a big effect, so to speak. But it can be even worse. One severe side effect is going blind for a few days.

So the next time some regulatory toxicologists scoffs at the notion of a part per billion or a part per trillion, ask them how many molecules were involved and then ask them how that is similar to prescription drugs like Cialis. Traditional toxicologists think that parts per billion are low doses, but endocrinologists who study hormones and endocrine disrupting chemicals understand that "low doses" can have big effects.

Health Effects PFAS "Forever Chemicals" Backed By Decades of Research
For most women, wearing makeup is a daily task. Think about how many pounds of lipstick you may have consumed in your lifetime. Unfortunately, the chemicals found in some makeup products can be hazardous to our health and can build up in our bodies over time. This is why it's important to be informed of where they are hiding.
PFAS chemicals are used to create stain resistance, water resistance, and grease-proof qualities in the products they are added to. They are very commonly found in industries such as textiles & fabrics, firefighting foams, metal plating, semiconductors, paper, food packaging, coating additives, cleaning products, pesticides, and personal care products. In food packaging, they are used in popcorn bags, pizza boxes, fast food wrappers & canisters, and the flat dish on the bottom of cakes at the grocery store. They are also in carpeting, furniture, & jackets as "stain-proof" and "water-proof" agents and you'll also find them on non-stick pans, some tooth flosses, and period underwear.
They are not just forever chemicals, they are everywhere chemicals.
The original PFAS chemicals are now referred to as "long-chain" because they have a long carbon and fluorine chain. Today, the production of the "legacy" long carbon chain of molecules like PFOA & PFOS are largely phased out in most consumer products. The manufacturing of the next generation of fluorinated chemicals has brought new PFAS chemicals to the forefront referred to as "small-chain" because they have a shorter carbon-fluorine chain. The biggest problem with this new class of chemicals is their small size, making them more persistent in the environment and more difficult to clean up.
Here is the list of health problems (PFAS) perfluorinated chemicals are linked to from over decades of research:
If you feel like you've been exposed to PFAS, the Agency for Toxic Substances and Disease Registry, a division of Community Health Investigations has created this fact sheet to use when talking to your doctor. While regulating authorities struggle to catch up, it would be wise to limit your daily exposure to PFAS within consumer products.
Conventional Beauty Comparison: Study in 2021 Finds PFAS "Forever Chemicals" in Beauty Products at Concerning Levels
Earlier this year a study found high levels of PFAS inside conventional makeup brands. This study, led by several researchers including Dr. Arlene Blum of the Green Science Policy Institute and Dr. Graham Peaslee, a physics professor at the University of Notre Dame, tested 231 (mostly conventional) makeup products and found high levels of fluorine in mostly liquid lipsticks, waterproof mascaras, and foundations. Out of 231 products tested, the following were found to contain high levels of fluorine above 15 parts per million (ppm) in the following categories:
56 percent of foundations and eye products
48 percent of lip products
47 percent of mascaras
Shockingly, only 8% of the 231 products tested listed PFAS as an actual ingredient in the ingredient panel. Most brands with high levels of fluorine ingredients kept that information off the ingredient panel completely. The most common PFAS ingredient found inside most cosmetics is polytetrafluoroethylene, which is most commonly known as Teflon. Teflon-type coatings can also be found on cosmetic manufacturing equipment.
Brands Included in Study: Almay, Anastasia Beverly Hills, Annabelle, Bare Minerals, Bath & Body Works, Benefit, Burt's Bees, Butter London, Buxom, Clinique, Cover FX, Covergirl, Dermablend, Elf, Essence, Estee Lauder, Fenty Beauty, Formula 10.0.6, H&M, Huda Beauty, IT Cosmetics, Jeffree Star, John Frieda, Josie Maran, Juice Beauty, Julep, Juvias Place, Kat Von D, L'Oreal, Lancome, Laura Geller, Lip Smacker, Lorac, MAC, Makeup Forever, Mally, Marc Jacobs, Maybelline, Merle Norman, Milani, MILK, NARS, Neutrogena, Nudestix, NYC New York City, PYX, Perricone, Physicians Formula, Pur, Revlon, Rimmel London, Sally Hansen, Sephora Beauty, Smashbox, Soap & Glory, Stila, Tarte, theBlam, Too Faced, Ulta Beauty, Urban Decay, Wet n' Wild, XO Beauty, Yes too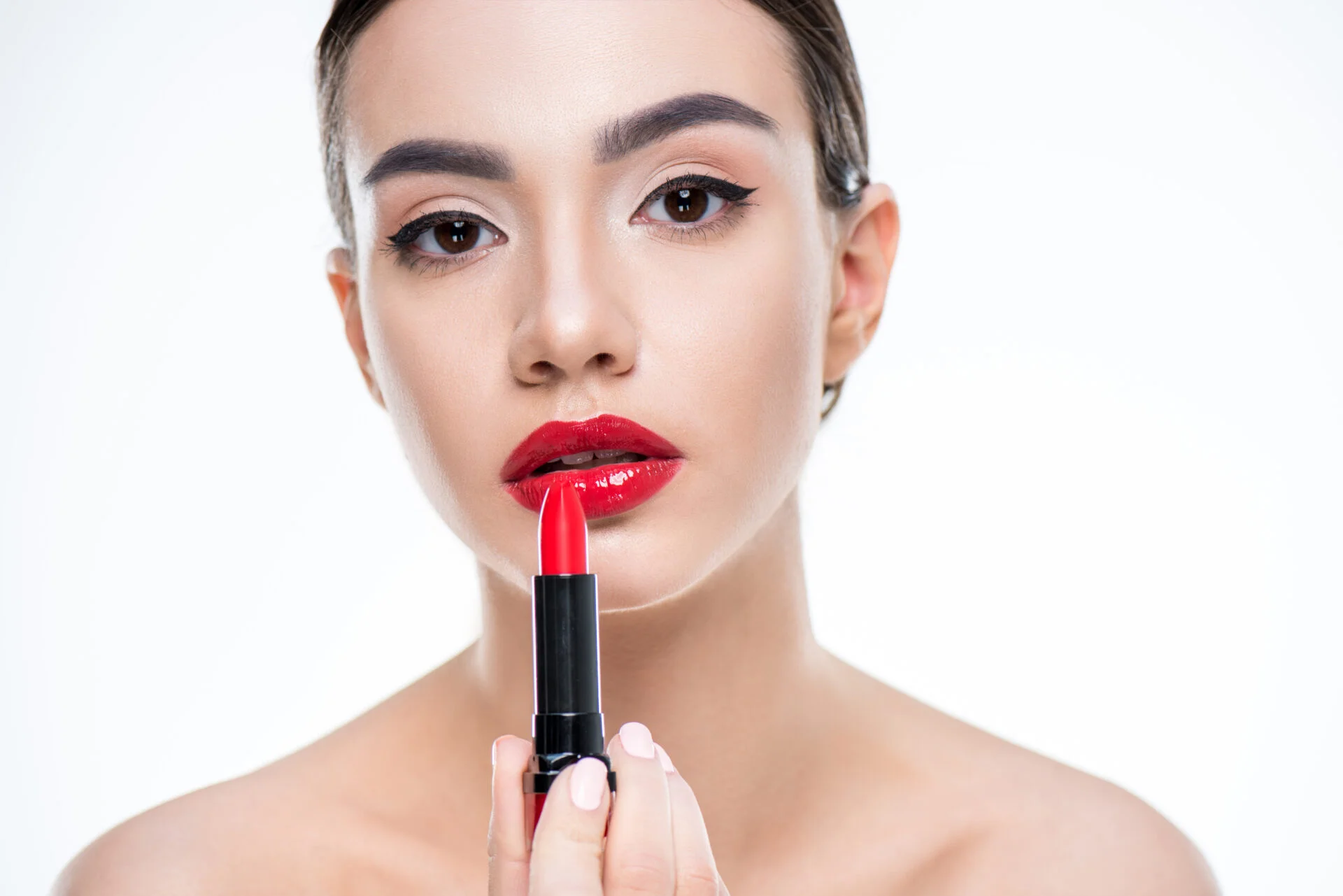 Details of Mamavation Study On Green Beauty Cosmetics
How Green Beauty Products Were Selected & Where They Were Purchased
Mamavation tested more than 80 cosmetic products including foundations, mascara, and various lip products. We looked for descriptions like "long-lasting," "wear-resistant," or "waterproof" when we purchased based on the clues left by Peaslee's cosmetic study earlier this year. The products we selected were crowdsourced from the Mamavation community based on cosmetics they were already using. The products were purchased from Amazon.com, Credo, Grove Collaborative, Ulta Beauty, or directly from their own websites between June and October 2021. They were sent to a third-party laboratory unopened in their original packaging after pictures were taken.
[Our updated version of this data has 116 products tested from 63 different brands.]
Method Used to Determine Indications of PFAS "Forever Chemicals"–Organic Fluorine Testing
The lab method used by Mamavation tested for total fluorine by using the Determination of Total Fluorine by Oxygen Flask Combustion and Ion-Selective Electrode. If detectable total fluorine was observed at a detection level of 10ppm, the lab did a Determination of Fluoride Ion by Ion-Selective Electrode and then did a calculation to determine organic fluorine amounts.
The chemistry of PFAS is unique and challenging. "There is currently no consensus best method for determining PFAS compounds of concern in all environmental or product matrices, which include testing green beauty cosmetics for the presence of PFAS" according to Taryn McKnight, PFAS Project Scientist at Eurofins Laboratory. Additionally, cosmetic formulas themselves are not homogenous and contain oils making them difficult to analyze. Results may vary from a single product based on oils separating. Therefore, a multitude of varying approaches to test these products are out there and they vary in price.
This soup of non-validated methods and analytical approaches has left brands & consumers with the challenging job of navigating their options. Because there are over 9,000 PFAS chemicals, it's impossible to test for each one individually. The best University laboratories can isolate & identify about 150 PFAS chemicals at a time, but most private labs only have the capability of evaluating between 30-90. So there are limitations on how many of these chemicals can be directly isolated and reported on, especially the "small-chain" variety that is now so popular in commerce.
Alternatively, testing for organic fluorine allows you to look into all 9,200 chemicals at the same time by looking for the presence of organic fluorine, which is a likely marker for PFAS compounds. Testing for organic fluorine is also useful in cosmetics because it excludes natural fluoride and natural fluorine. Results then reflect all fluorinated synthetic compounds. Because no test is perfect, the drawback is that other synthetic fluorinated compounds may get into the final results. However, the type of chemicals that would find themselves in those results like microplastics, cleaning fluids, or trace amounts of pharmaceutical drugs, are not things our audience wants in their products. Therefore, this is the best spot-check method for our needs.
Pete Myers provides some additional context. "The complications of measuring PFAS can be confusing and will be exploited by manufacturers as weaknesses in these types of studies, but do not let these criticisms distract you from the main theme–PFAS chemicals are way too common in cosmetics and they need to be removed. Green beauty cosmetic companies can and must take the lead here to identify their sources and remove them."
Organic & Total Fluorine Testing Is Used In Certifications to Determine PFAS Amounts
This method of testing for total fluorine and organic fluorine is becoming standardized by certifications looking for indications of PFAS in other industries. Some certifications evaluating food packaging products for "compostability" or as a toxic-free alternative are utilizing this type of method. BPI Industries uses total fluorine results to certify food packaging for composting and Green Screen Certified also relies on total fluorine results to give food packaging a non-toxic determination as well.
How Do PFAS "Forever Chemicals" Get Into Green Beauty Cosmetics?
As you can see, the results of our investigation paint a concerning picture. How do PFAS get into green beauty products in the first place when they are not intentionally added? We went undercover and interviewed several beauty industry experts to determine how this is likely happening.
Non-Stick Manufacturing Equipment
Most of us tossed our non-stick Teflon cookware ages ago, but did the manufacturing plant that produces your makeup do the same thing with their non-stick "Teflon-coated" equipment? In our interviews with industry experts, we were made aware that non-stick coatings are common among manufacturing equipment for cosmetics and food.
For instance, a batch of lip gloss could be stirred in a big vat with non-stick-coated paddles. Several types of equipment that come into contact with your makeup could also be coated with non-stick Teflon-type coatings, like PTFE coated fiberglass used for craft mats or conveyor belts. Those coatings can leach chemicals when they are under stress, are heated, or exposed to high fat or high acidic conditions.
In fact, the most common PFAS chemical found in the study by Green Science Policy Institute earlier this year was polytetrafluoroethylene, which is commonly known as Teflon.
Raw Ingredients
Sometimes raw ingredients become contaminated or are purposely coated with fluorinated compounds so they last longer in the environment. Many water sources around the United States are contaminated with PFAS chemicals and that water could be a potential contamination source.
In 2013, researchers in Japan tested cosmetics and found high levels of fluorine inside mica & talc. It turned out that some suppliers were fluorinating their raw ingredients in order to have the products last longer in the environment, i.e. on your face. Our desire to have "long-lasting" and "waterproof" natural makeup has set up an industry for natural mica & talc coated with PFAS. Other raw ingredients may have suffered the same fate.
Clean-Out Chemicals
The manufacturing equipment and storage equipment must be cleaned out in between uses to prevent the spread of bacteria and cross-contamination. Some cleaners used by manufacturing plants are made with fluorinated ingredients and their trace amounts can get into your product if they are not rinsed off properly.
Fluorinated Plastics
Plastics are becoming even more troublesome. When Environmental Protection Agency (EPA) found fluorinated plastics leaching PFAS from plastic HDPE pesticide containers, it was immediately apparent that other industries using similar plastics could also be leaching PFAS. So we took a look around at some plastic manufacturing companies to see if we could spot any examples of the "safer" plastics being fluorinated.
According to Berlin Packaging, which boasts they package many personal care brands, fluorination of plastic now includes food and beverage containers, household cleaning products, shampoos, and body washes, and a bunch of other things you use every day. "Creating a fluorine barrier prevents odors and vapors from escaping from the container. In untreated plastic containers, vapor escapes and the product begins to evaporate, causing the container to lose weight and volume. This can make the container appear as though it has been subject to tampering." According to them, you'll find fluoridation of plastics among:
Polyethylene (#1, #2)
Polypropylene (#5)
Through interviewing green beauty industry experts, we discovered some plastic manufacturers were fluorinating plastic containers and not alerting the brands.
Transportation & Storage
When raw ingredients are collected and transported across the sea or across town, they could be exposed to PFAS, and that exposure could result in trace amounts coming off into the formulation. For instance, the vats commonly referred to as "totes" that are used to store raw ingredients could be coated on the inside with non-stick PFAS chemicals or the plastic itself can be fluorinated. When that vat is then exposed to heat based on normal conditions of being ship cargo or on a train, leaching can leave trace amounts behind. Storage inside the manufacturing plant can also be with fluorinated plastics that can leach into the formulation of the product in trace amounts. All of these scenarios within the supply chain need to be reviewed in order to remove contamination.
Lubrication on Equipment
Some raw materials are corrosive on equipment and over the years, chemical engineers discovered that lubricants with different PFAS chemicals can be added to the equipment to help it squeeze through the machine. If lubricants that are used to treat the equipment touch the cosmetic formulation, trace amounts can get off into the product.
Unique Challenges For Small Green Beauty Brands That Conventional Makeup Industry Doesn't Have
It's evident that these changes will not be happening overnight. For most of these brands to fix their problem, they will need to audit their ingredients, do lots of testing, interview manufacturers, and possibly do additional tours of manufacturing equipment and processes. Obviously, that's gonna take some time to fix because of the complicated nature of green beauty. Here are some of those unique challenges they will face going forward.
Brands Use Many Different Manufacturers to Create Different Products
Even though all the products are similar, the reality is there are many manufacturers behind the scenes working on different products for that brand. Your mascara may not be from the same manufacturing plant as your lip products and so forth. When anything is as complicated as this, it's tough to sort out. It's also tougher to test and organize.
This is really good news because when you see our results, you'll see plenty of products that did not show detectable levels of organic fluorine. Lots of brands had one product with levels and another non-detect. Perhaps the brands can start to eliminate PFAS by swapping out those dirtier manufacturers right away.
Individual Green Beauty Brands Have Less Clout & Purchasing Power Than Large Brands
One thing to remember is that most of these brands are very small and do not have the purchasing power to demand that manufacturers change their ways as the bigger brands do. This may cause more issues with brands that are not in the habit of sharing information with other competitors behind the scenes.
The solution to that problem is to band together as one group to demand changes behind the scenes, seek out safer manufacturers, and share information with each other on how to improve.
Green Brands Are Mostly Small Businesses
Finally, it needs to be understood that most of these brands, except for ones like Burts Bees, are small in nature. Testing and reformulating are going to be very expensive for them vs. larger brands that have plenty of reserves for emergencies such as this.
Support Federal Toxic-Free Legislation Aimed at Cleaning Up The Beauty Aisle
Right now in Washington, D.C. there are four federal legislative bills that, if passed, will protect your family anytime they shop for personal care products. Cosmetics is an industry with lax federal regulations. Based on the results of our study, the cosmetics act we are most excited about is the one based on supply chain transparency.
We encourage you to get involved and support these four pieces of legislation, share with your friends, and let your legislator know that you want them! How can you do that? It's easy.
Mamavation's Green Beauty Guide with 100+ Labs on Indications of PFAS "Forever Chemicals" Final Results
Our interest in reporting and organizing consumer studies on PFAS is to inform consumers. Please keep in mind this is a snapshot of green beauty makeup products at one point in time. Our study does not represent every lot of every product. It also will not consistently represent what the consumer is exposed to based on how the cosmetic formulas separate and pool over time. So please expect varying levels from product to product and brand to brand.
We used a standardized test that is good for spot-checking, but not identifying specific PFAS chemicals. Therefore, what is done for academic research is far more sophisticated and the number of products would be larger. Having said that, this test is a good method to check to see if organic fluorine is present in the sample. Organic fluorine likely indicates the presence of PFAS. However, it's possible that other ingredients like fluorinated pharmaceuticals, fluorinated plastics, or fluorinated cleaning product chemicals could end up in the final result.
[Updated to add: We've continued our testing and have added additional products. These products and brands are clearly marked with a timestamp.]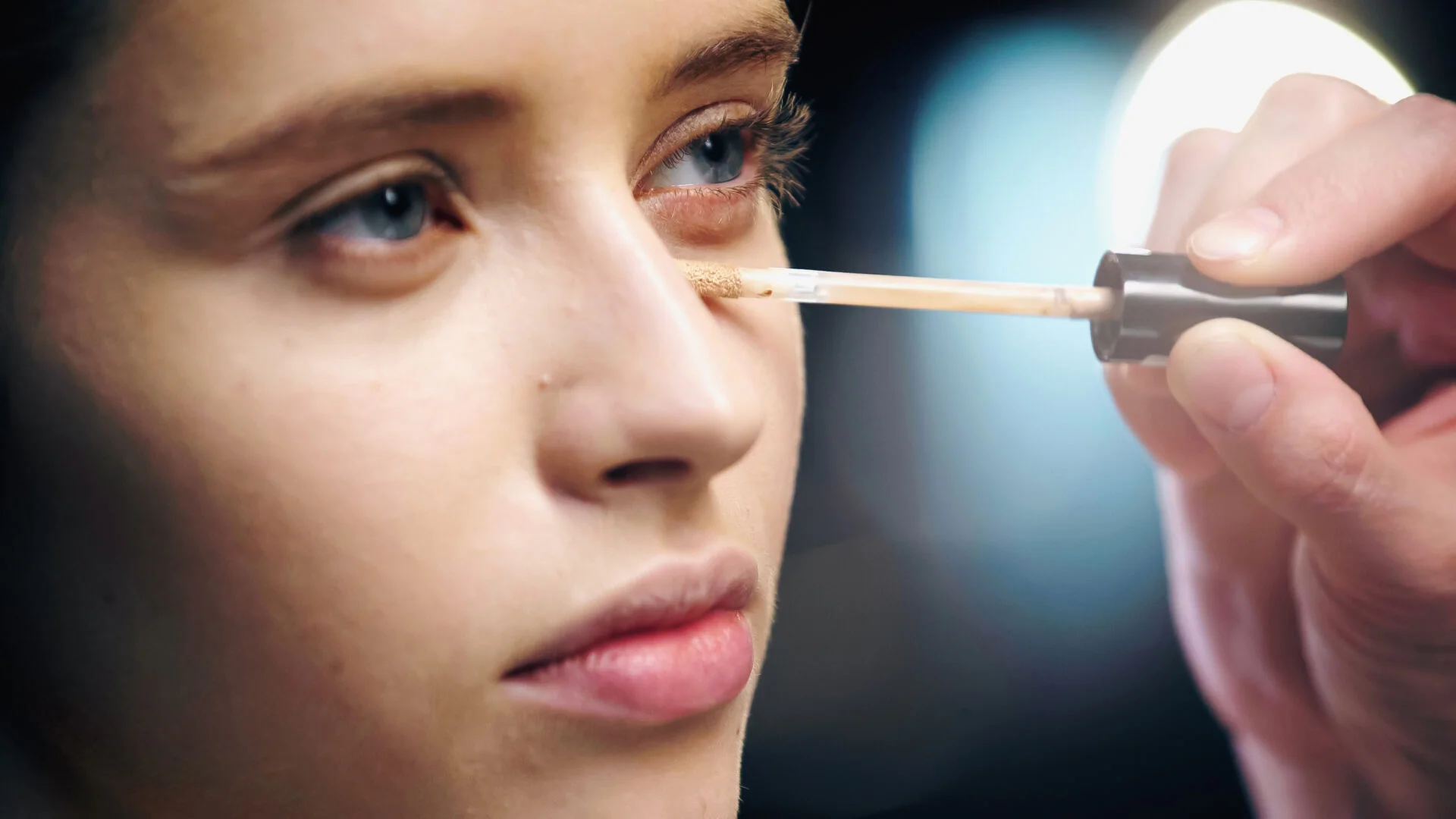 Not Our Favorite Green Beauty Cosmetic Brands with High Levels of PFAS "Forever Chemicals"
In this category, you'll find brands that had medium to high fluorine levels. This study saw a median of 30 ppm so we used that as our rank in this category. We have decided to put any brand with medium levels of fluorine and above in this section. Each brand mentioned below will have at least one product tested with over 30 ppm of organic fluorine. However, you'll notice that a couple of brands in this section had one other product with non-detectable levels of fluorine and we linked up some of those products for you.
[Updated with additional products on 5-23-22 & 12-6-22]
Axiology

: Axiology Lip to Lid Balmie-Watermelon (232 ppm organic fluorine)

Alima Pure

:

Alima Pure L Velvet Lipstick – Rouge A Levres Velvet Lips

(non-detect) & Alima Pure Natural Definition Mascara (35 ppm organic fluorine)

Antonym Cosmetics

:

Antonym Cosmetics Lola Lash Mascara

(non-detect) & Antonym Cosmetic Skin Esteem Foundation Dark (53 ppm organic fluorine)

Au Naturale

: Au Naturale Lip Gloss (52 ppm organic fluorine)

Burts Bees: Burts Bees All Aflutter Mascara (357 ppm organic fluorine), Burts Bees Nourishing Mascara (357 ppm organic fluorine), Burts Bees Lip Shimmer (36 ppm organic fluorine), Burts Bees Goodness Glows Liquid Makeup Medium Sand (non-detect organic fluorine), Burts Bees Eyeshadow with Bamboo 1520 Dusky Woods (449 ppm organic fluorine), Burts Bees Blush 1210 Shy Pink (223 ppm organic fluorine), Burts Bees All aglow Lip & Cheek Stick Peony Pool (non-detect organic fluorine) [last 4 results were updated 12-5-22]
Clove & Hallow

: Clove & Hallow Lip Velvet Liquid Lipstick (865 ppm organic fluorine)

Coastal Classic Creations

: Coastal Classic Creations Lash Drama Volumizing Mascara (non-detect) & Coastal Classic Creation Lipstain (541 ppm organic fluorine)

Elate Cosmetics

: Elate Mascara Essential Mascara (non-detect) & Elate Moisturizing Lip Gloss Radiate (144 ppm organic fluorine)

Ere Perez

: Ere Perez Avocado Waterproof Mascara (54 ppm organic fluorine) & Ere Perez Mango Lip Honey (18 ppm organic fluorine)

EXA (Credo Brand)

: EXA High Fidelity Foundation (767 ppm organic fluorine), EXA High Fidelity Semi-Satin Foundation Rae 200 (non-detect)

[updated 5-23-22]

Gabriel

: Gabriel Mascara Black (21 ppm organic fluorine) & Gabriel Lip Gloss Ambrosia (37 ppm organic fluorine)

Honest: Honest Extreme Length Mascara (25 ppm organic fluorine), Honest Beauty Invisible Blurring Loose Powder (non-detect organic fluorine), Honest Beauty Fresh Flex Concealer Smooth Operator Cream (319 ppm organic fluorine), Honest Beauty Liquid Eyeliner Draw the Line Black (84 ppm organic fluorine), Honest Beauty Everything Primer Matte Mattee About You Bamboo Powder Oily Blemish Prone (non-detect organic fluorine), Honest Beauty Get It Together Eyeshadow Palette All Eyes on You (1,262 ppm organic fluorine), & Honest Beauty Everything Cream Foundation Honey (99 ppm organic fluorine) [last 6 results updated on 12-6-22]
Hynt Beauty

: Hynt Beauty Mascara (31 ppm organic fluorine) & Hynt Beauty Aria Pure Lipstick (29 ppm organic fluorine)

Ilia

:

Ilia Limitless Lash Mascara

(non-detect), Ilia Balmy Gloss Tinted Lip Oil Saint (35 ppm organic fluorine), ILIA True Skin Serum Foundation SF13.5 Flores (404 ppm organic fluorine) [last result updated 12-6-22]

Juice Beauty

:

Juice Beauty Phyto Pigments Ultra Natural Mascara

(non-detect), Juice Beauty Phyto Pigments Satin Lip Cream (33 ppm organic fluorine), &

Juice Beauty Concealer

(non-detect) [updated 5-23-22]

Kosas

:

Kosas Big Clean Longwear Volumizing Mascara

(non-detect) & Kosas Lip Oil Gloss (32 ppm organic fluorine), Kosas Revealer Skin-Improving Foundation SPF 25 Medium Coverage Rich Deep Neutral Olive 430 (31 ppm organic fluorine) [last results updated 12-6-22]

Limelife by Alcove

: Limelife by Alcove Liquid Lips- Red (535 ppm organic fluorine)

Mineral Fusion

: Mineral Fusion Volumizing Mascara (62 ppm organic fluorine) & Mineral Fusion Lip Gloss (10 ppm organic fluorine)

Poofy Glam Cosmetics

: Poofy Glam HD Mascara (37 ppm organic fluorine)

PUR

: PUR Fully Charged Magnetic Mascara (33 ppm organic fluorine) & PUR Hybrid Balm CBD Lip & Cheek Balm (89 ppm)

Pyt Beauty

:

Pyt Beauty Pump It Up Lip Gloss

(non-detect) & Pyt Beauty Swipe Right 12 Hr Mascara (122 ppm organic fluorine)

rms Beauty: rms beauty "re" evolve natural finish foundation (375 ppm organic fluorine), RMS Mascara (12 ppm organic fluorine) [updated 12-6-22]
TOK Beauty

:

TOK Beauty Eyes that TOK Lash Enhancing Mascara

(non-detect) & TOK Beauty Lip Tonic Kind (76 ppm organic fluorine)

Young Living (Savvy Minerals)

: Savvy Minerals by Young Living Wish Lipstick (39 ppm organic fluorine), & Savvy Minerals by Young Living Mascara (29 ppm organic fluorine)

Zerro & Co: Zerro & Co Mascara (non-detect) & Zerro & Co Lip Balm (58 ppm organic fluorine)

Better Green Beauty Cosmetic Brands with Lower Levels of PFAS "Forever Chemicals"
These are the green beauty products that have low levels of fluorine below 30 ppm. You'll notice, we tested 1-2 of each brand and at least one of their products tested for detectable organic fluorine below 30 ppm. However, you'll also notice that some of these brands had one product with non-detectable levels of organic fluorine, while another product had detectable levels. We are still linking up some of the products that had non-detect levels for you to make them easy to purchase.
Bare Minerals: Bare Minerals Lashtopia Mega Volume Mascara (19 ppm organic fluorine)
Bloom Bright: Bloom Bright Mascara (21 ppm organic fluorine)
C'est Moi: C'est Moi Lip Gloss Bliss Color (11 ppm organic fluorine) & C'est Moi Muse Mascara (8 ppm organic fluorine)
EcoLips: EcoLips Unflavored PlantPod Lip Balm (19 ppm organic fluorine), EcoLips Mongo Kiss Pomegranate (12 ppm organic fluorine) [2nd test updated on 12-5-22]
Inika Cosmetics: Inika Mascara (13 ppm organic fluorine)
Josie Maran: Josie Maran Argan Black Oil Mascara (25 ppm organic fluorine) & Josie Maran Argan Infinity Lip & Cheek (non-detect)
Kari Gran: Kari Gran Lip Whip Suji (26 ppm organic fluorine)
Kjaer Weis: Kjaer Weis Red Liquid Lips (26 ppm organic fluorine)
Mad Hippie: Mad Hippie Plum Cheek & Lip Tint (22 ppm organic fluorine)
Pacifica: Pacifica Aquarian Gaze Water-Resistant Long Lash Mascara (21 ppm organic fluorine), Pacifica Color Quench Lip Tint Sugared Fig (28 parts per million) [last result updated 12-6-22]
Real Purity: Real Purity Lengthening Mascara (11 ppm organic fluorine)
Rejuva Minerals: Rejuvena Tint Lip Gloss (14 ppm organic fluorine) & Rejuva Minerals Mascara (20 ppm organic fluorine)
Saie: Saie Mascara Lengthening & Lifting Mascara (non-detect) & Saie Really Good Gloss Sweet (17 ppm organic fluorine)
Tarte: Tarte Maneater Mascara (20 ppm organic fluorine)
Thrive Causemetics: Thrive Causemetics Liquid Lash Extension Mascara (non-detect) & Thrive Causemetics Lipstain (28 ppm organic fluorine)
Vapour Cosmetics: Vapour Elixir Lip Gloss (10 ppm organic fluorine)
W3LL People: W3LL People Bioextreme Lip Gloss (18 ppm organic fluorine) & W3LL People Volumizing Mascara (non-detect)
Westman Atelier: Westman Atelier Eye Love You Too Mascara (non-detect) & Westman Atelier Squeaky Clean Liquid Lip Balm (19 ppm organic fluorine)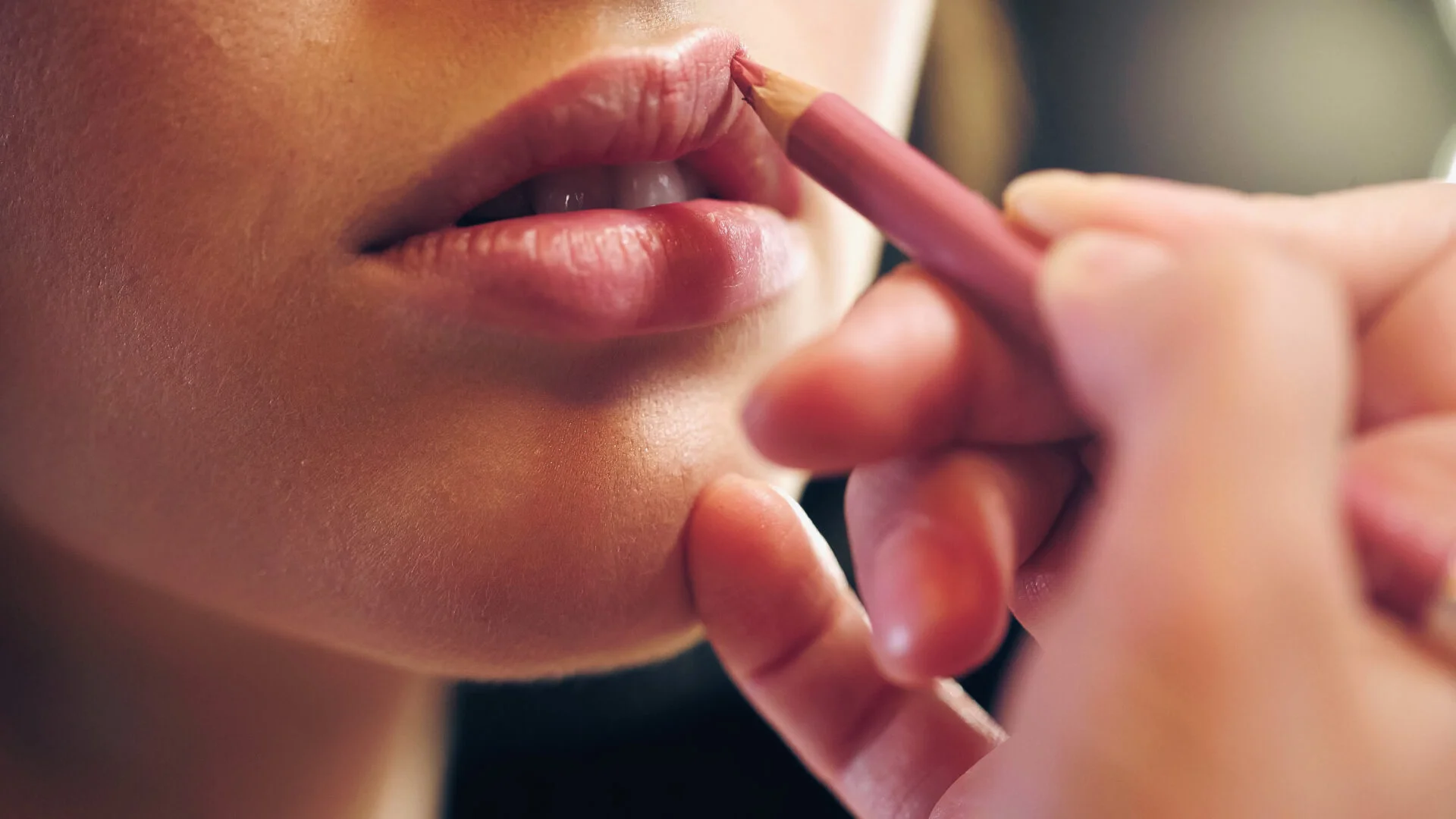 Best Green Beauty Cosmetic Brands Sans PFAS "Forever Chemicals"
These brands did not have detectable fluorine at 10 parts per million in the products that were tested. This does not mean that they don't have any PFAS, but it means that it was not detectable at 10 parts per million, which is the standardized test we used for this investigation. In the future, we hope to test down to lower levels as those tests & methods become more affordable.
[updated with additional non-detect brands on 5-23-22]
Pin It!