Have you ever wondered what's inside the coating inside that glass bottle cap of your mineral water, kombucha, or apple juice? Close to 300 beverages were tested and phthalates & vinyl were found in most of them. But never fear! Mamavation is here to help you sort it out! You've trusted Mamavation to bring you topics like safest cookware, safest tea without plastic in the sachets, and safest collagen brands, now join us for an investigation looking at the material contents of glass beverage bottle caps finding phthalates & PVC. We ranked all of them to showcase which were the best non-toxic glass bottle brands at the bottom of this post for you.
Disclosure: This post has been medically reviewed by Sondra Strand, RN, BSN, PHN. This post also contains affiliate links. 
NGOs Find Phthalates & PVC in Most Glass Beverage Bottle Caps
Our partners at Defend Our Health & The Ecology Center tested the contents of close to 300 glass beverage bottle caps (also known as cap gaskets) and found most of them contained phthalates and/or PVC.
This sampling represented 141 unique brands of soda, kombucha, juice, water, dairy, and ready-to-drink tea and coffee. They were all sold in glass bottles and all available for purchase in the United States and Canada.
Of all the beverages tested, 49% of beverage brands contained phthalates in the bottle cap liners and was found across the industry in various categories of drinks offered. Specifically, they found DEHP, DINP, and DIDP types of phthalates inside bottle caps.
52% of soda beverages tested positive for ortho-phthalates
42% of smaller-company products tested positive for ortho-phthalates
41% of organic products tested positive for ortho-phthalates
40% of kombucha products tested positive for ortho-phthalates
Vinyl plastic was found in the bottle caps (cap gaskets) of ninety brands or two-thirds of those tested. Vinyl, or PVC, has been dubbed the "poison plastic" because of it's toxic hazards.
100% of ready-to-drink coffee brands tested positive for vinyl
74% of ready-to-drink tea brands tested positive for vinyl
76% of juices and juice drinks tested positive for vinyl
75% of glass bottled brands purchased from dollar stores tested positive for vinyl
However, there is some good news because 51 brands tested "clean" having only non-vinyl plastic, most of them being polyethylene, the least toxic choice. The bottom of this investigation will spell out which brands had which: phthalates & vinyl, just vinyl, or neither and likely polyethylene.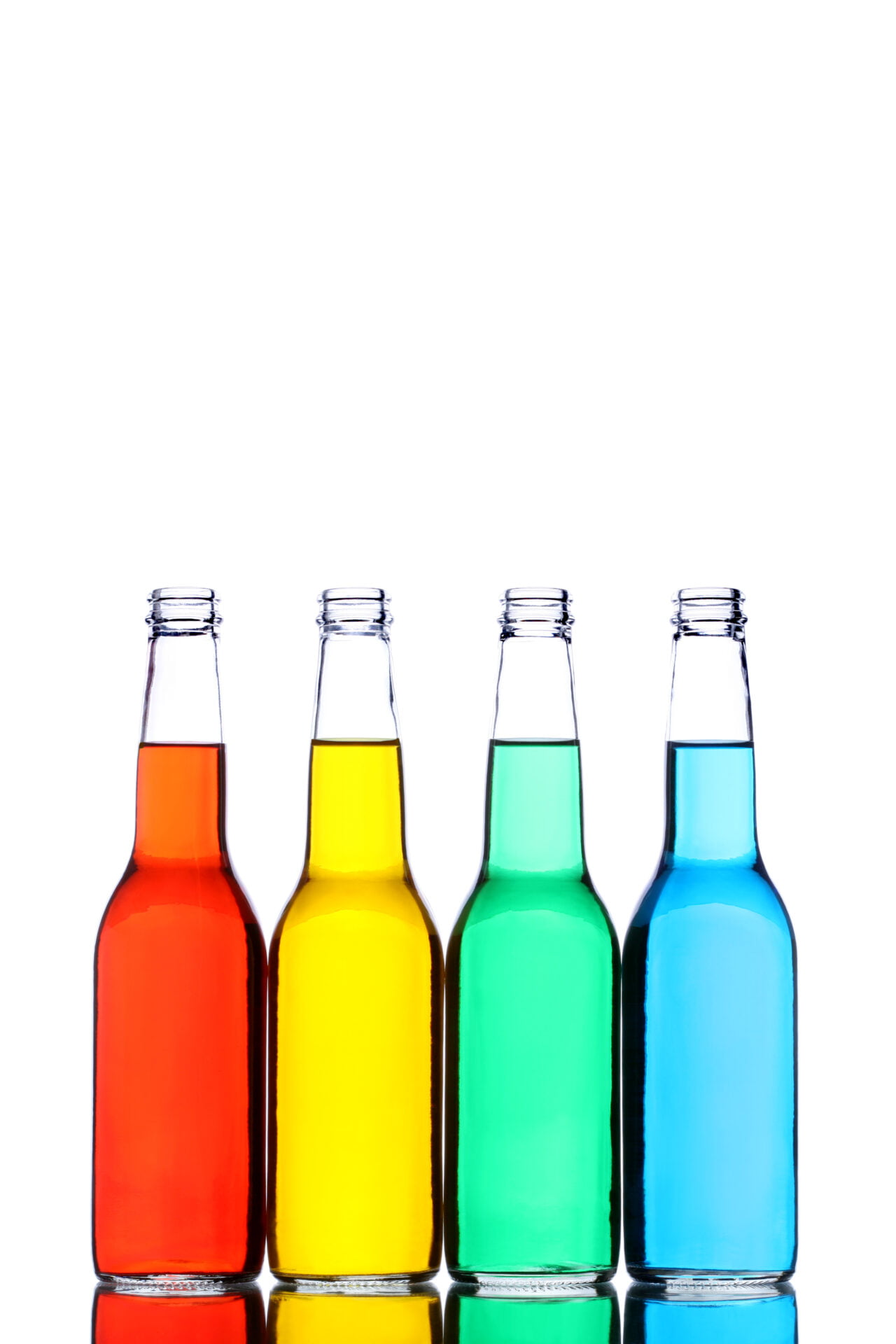 Health Impacts of Phthalates
Evidence over the years points to many serious implications of phthalate contamination in consumer products as they are hormone-disrupting chemicals. It's true that most Americans will have measurable amounts of ortho-phthalates inside their bodies making them ubiquitous, which is one of the reasons why they are dubbed the "everywhere chemical" by scientists and researchers.
Phthalates are widely used to soften vinyl plastic and rubber in food contact surfaces and materials, which is why they are found in most Americans. They are considered androgen mimickers, which means when they get inside your body they slow the production of male sex hormones, such as testosterone, and alter thyroid function. This is why they are so closely linked to male infertility and the "feminization" of baby boys. Here are more of their impacts:
Most of the exposure to phthalates comes through the following avenues:
Food–primarily processed food, food served at restaurants, or anything that has been in plastic packaging
Dairy fat (the higher the fat, the more phthalates can be present because of the piping and processing it goes through and the fact that phthalates transport inside fat. So if you cut out dairy fat, you cut out phthalates.)
Indoor air dust (consumer products off-gas phthalates and it attaches to dust like a magnet, so get dusting to get rid of phthalates)
Not washing your hands before you eat (because dust gets on your hands and is transferred to your food)
Working in different industries that utilize phthalates
Luckily, this chemical does not build up in our bodies over time, so reducing exposure will mean reducing the amount you have in your body on a daily basis.
Health & Environmental Impacts of Vinyl (Or PVC)
Polyvinyl chloride, also known as vinyl or PVC, is one of the worst plastics polluting the planet. Its use, from production to disposal, creates environmental hazards because it's loaded with toxic chemicals.
57% of PVC consists of chlorine, which is a deadly gas produced by chemical plants.
Two chemicals that are known to cause cancer that is used to make PVC are ethylene dichloride and vinyl chloride.
PVC plastic pollution emits more greenhouse gas emissions than other plastics due to the extensive energy needed to make chlorine and polymers.
Chemical additives are released during the use of vinyl plastics in consumer's homes.
Flexible vinyl requires plasticizers, mostly phthalates, which are often present in high amounts, as well as chemicals like bisphenol-A (BPA).
Stabilizers used to make vinyl plastic include other hormonally active chemicals like organotins
Less than 1% of vinyl plastic is recycled due to its toxic nature
Vinyl plastic in landfills releases chemical additives over time into the air and groundwater
Open burning and waste incineration produces dioxins and furans

Problems With Phthalates & PVC Inside Bottle Cap Liners
Bottle caps of glass beverages contaminated with phthalates & PVC create environmental and public health concerns impacting millions in the United States and Canada. Here are some of the key issues they present:
Product Contamination–Phthalates, especially ortho-phthalates, are hormone-disrupting chemicals known to impact fertility, increase rates of cancer, heart disease, impact the development in children, especially brain development which can increase rates of ADHD, and anti-social behavior in children. These contaminants are precisely what the consumer is trying to avoid by purchasing glass bottles in the first place. Not fair!
Toxic Rim Exposure–These caps leave chemical residues on the rims of the beverage which is swallowed once it's used. In other words, unless you wipe the rim down right away and assuming the beverage was never sitting on its side where the contents can mix into your beverage, you'll be drinking your beverage with a side of hormone-disrupting chemicals.
Environmental Releases–Bottle caps with vinyl liners release phthalates and vinyl into the environment when disposed. Especially when these bottle caps are recycled or incinerated, toxic byproducts (like highly toxic chlorinated dioxins and furans) are released into the environment impacting workers and people who live in the surrounding area.
If you would like to make an impact, consider signing this petition sending your thoughts to Martinelli's Apple Juice to stop ignoring this issue and fix their problem! (Martinelli's has ignored this so far!)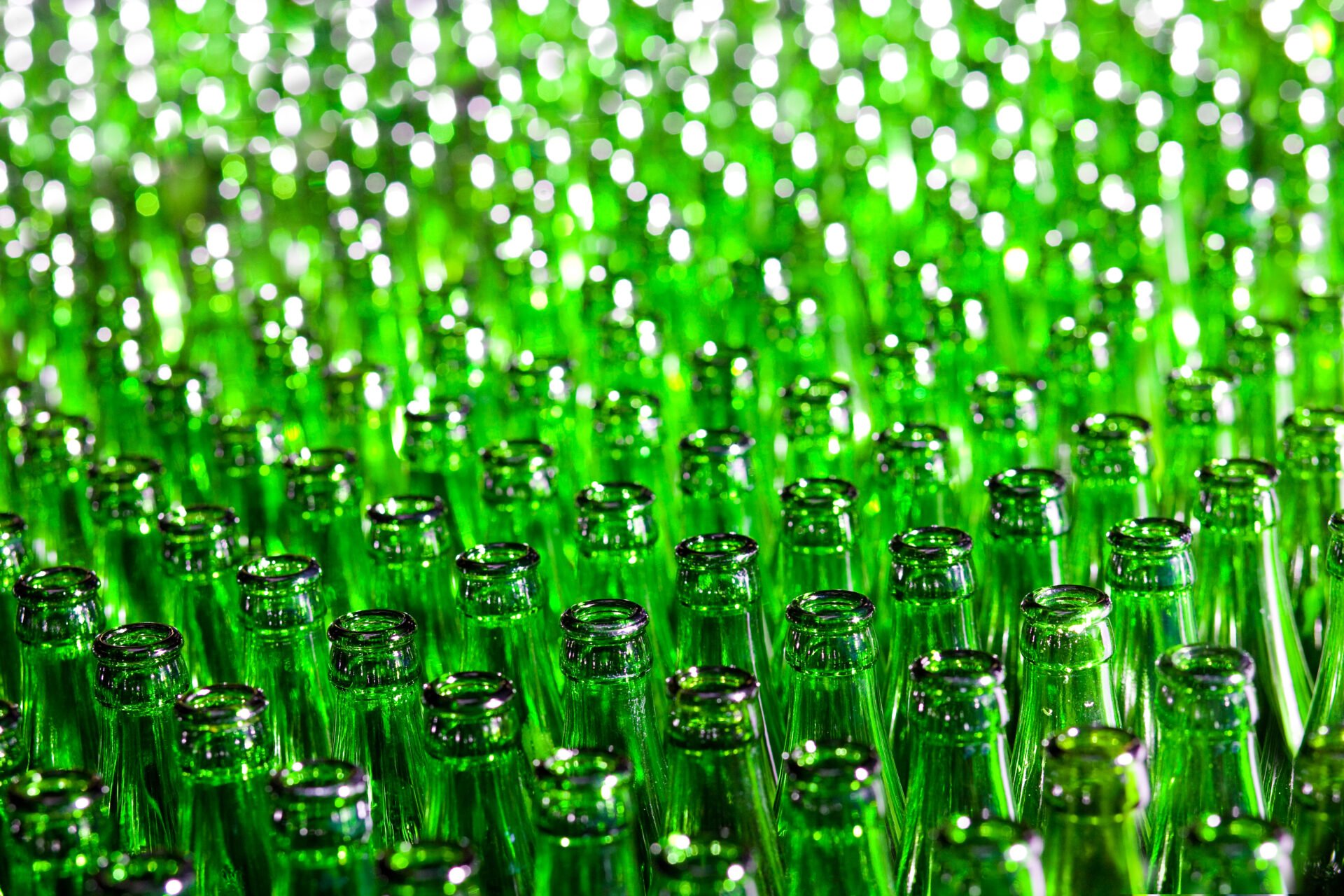 Mamavation's Investigation of Glass Bottle Caps
Mamavation used the report "Capped with Toxins" to create a ranking system with three levels to analyze close to 300 products. The "Not Our Favorite" ranking is comprised of companies that tested positive for phthalates and vinyl inside the bottle cap, the "better" category only contained vinyl in the bottle cap, and the "best" category didn't have either.
We also vetted this list against another investigation testing PFAS in mineral & sparkling waters and called out the brands that tested over 1 ppt PFAS with an*. These brands were also put in the "not our favorite" category.
Not Our Favorite Glass Bottle Brands
This category contains products that were tested in an EPA-certified lab and found to have bottle caps that were contaminated with phthalates and vinyl. This section also includes mineral waters that tested over 1ppt of PFAS in another study. Please note, some brands have products in different categories.
Baba's Bucha Believe Kombucha
BAWLS Guarana Ginger
Bea's Squeeze Pink Rose Lemonade
Boylan Orange Soda
Boylan Lime Seltzer
Boylan Sparkling Lemonade
Bruce Cost Ginger Ale Passion Fruit with Tumeric
Cadia Italian Mineral Water Citrus Flavored 1 L
*Canada Dry Club Soda (Note: this brand was found to have 1.24 ppt PFAS in another study looking at sparkling mineral water, however, they did not have any phthalates or vinyl in their bottle caps.)
Capt'n Eli's Ginger Beer
Capt'n Eli's Root Beer
Caruso's Dark Cream Italian Style Soda
Chameleon's Organic Cold Brew Lightly Sweetened Coffee Mexican
DG Jamaican Soft Drink Ginger Beer 12 fl oz
Fever Tree Ginger Ale
Fever Tree Premium Club Soda 16.9 fl oz
Fever Tree Premium Ginger Beer
Giant Black Cherry Cream Soda
Goya Fruit Punch Soda
Goya Ginger Beer
Goya Malta Goya Malt Beverage
Guayaki Organic Yerba Mate Unsweetened Traditional Terere
Guayaki Organic Yerba Mate Passion Terere
Guayaki Organic Yerba Mate Raspberry Terere
Hank's Gourmet Vanilla Cream Soda
Harney & Sons Organic Black, Energizing Black Tea
Henry Weinhard's Black Cherry Cream Soda 12 fl oz
Humm Strawberry Lemonade Kombucha
Humm Pomegranate lemonade kombucha
Izze Sparkling Apple Juice
Izze Sparkling Pomegranate Juice
Izze Sparkling Blackberry Juice
Kater Wingman Original Lime Sparkling Water
Kist Mango Cordial
Live Kombucha Lemon Lime
Lucky Jack Nitro Cold Brew Coffee Old School (organic)
Maine Root Beer
Martinelli's Sparkling Apple Juice
Martinelli's Organic sparkling apple juice
Martinelli's Sparkling Apple-Grape 100% juice 250 mL
Martinelli's Sparkling White Grape
Matchabar Hustle Matcha Tea Mint
MD Passion fruit cordial fruit drink
Me & The Bees Lemonade with Prickly Pear
O Organics Pink grapefruit-flavored organic Italian soda
O-SO Grape Soda
O-SO Strawberry Soda
Open Nature 100% Juice Cranberry Juice
Peloton Cascara Tea, Peach + Ginger
Peloton Cascara Tea, Original Lightly Sweetened
*Perrier Sparkling Water (Note: this brand was tested in another study and found to have 1.1 ppt PFAS, but they did NOT have any phthalates or vinyl in the bottle caps)
Pura Fruta Mango Nectar
Pura Fruta Ponche de Frutas Tropical Fruit Punch
Reed's Ginger Ale
Reed's Craft Ginger Beer Extra
Reed's Original Ginger Brew
Reed's Orginal Craft Ginger Brew
Rise Kombucha Fresh Ginger
Salvavidas Tangerine Flavored Soft Drink
Signature Select French-style sparkling lemonade flavored
Simple Truth Organic Italian Soda Tangerine 25.4 fl oz
Simple Truth Organic Italian Soda Sicilian Lemon 750 mL
Stumptown Coffee Original Cold Brew Coffee 10.5 fl oz
Tea Horse Road Seven Organic White Peach Oolong
Ting Carbonated Beverage from Grapefruit Concentrate
Ting Sparkling Grapefruit Flavored Beverage
Ting Grapefruit Sparkling Beverage
*Topo Chico Mineral Water (Note: this brand was found to have 9.76 ppt PFAS in another study so we would avoid it, however, it did not have any phthalates or vinyl in the bottle cap)
*Topo Chico Twist of Grapefruit Carbonated Mineral Water (Note: this brand was found to have 9.76 ppt PFAS in another study so we would avoid it, however, it did not have any phthalates or vinyl in the bottle cap)
*Topo Chico Carbonated Mineral Water 750 mL (Note: this brand was found to have 9.76 ppt PFAS in another study so we would avoid it, however, it did not have any phthalates or vinyl in the bottle cap)
Tree Fort Root Beer
Virgil's Root Beer
WBC Craft Sodas Organge Cream
WBC Craft Sodas Black Cherry
WBC Craft Sodas Vanilla Cream
Whole Foods Citrus Blend Italian Sparkling Mineral Water (in process of fixing bottle caps, however, it's not happened yet)
Whole Foods Lime Mint Elderflower Italian Sparkling Mineral Water (in process of fixing bottle caps, however, it's not happened yet)
Wild Mango Peach Kombucha
Wild Kombucha elderberry (organic)

Better Glass Bottle Brands
These products were tested in an EPA-certified lab and contained detectable PVC, but had no detectable phthalates. Please note, some brands have products in different categories.
7-Select Organic Lemonade Original
7-Select GO! Smart organic cold-pressed juice Clean & Green 100% Vegetable and Fruit Juice Blend
7-Select GO! Smart organic cold-pressed juice Tropical Glow 100% Fruit Juice Blend
7-Select Organic Lemonade Strawberry
Allegro Coffee Straight Black
Boylan Ginger Ale
BWell Bird's Nest with Honey Drink
Calypso Ocean Blue Lemonade
Calypso Strawberry Lemonade
Chicha Limena Chicha Morada drink
Circle K Favorites Premium Iced Coffee
Doc's Tea Organic Rooibos Tea, Unfiltered Mango, Premium Micro-Brewed
Giant Ginger Beer
Goldthread Plant-Based Tonics: Green Minerals
Grace Tropical Rhythms Pineapple Ginger Juice Drink
Honest Organic "Just" Green Tea
Honest Organic Just Black Tea
Honest Organic Lori's Lemon Tea
Hubert's Lemonade Berry Lemonade
Hubert's Lemonade Lemonade
Hubert's Lemonade Original Lemonade
Hubert's Lemonade Strawberry Lemonade
Inca's Food Nectar De Maracuya
Izze Sparkling Grapefruit Juice
Izze Sparkling Clementine Flavored Juice Beverage
Izze Sparkling Pomegranate Juice
Joe Tea Half Lemonade Half Lemon Tea
Joe Tea Low Sugar Green Tea
Joe Tea Peach
Joe's Classic Lemonade 20 fl oz
Lakewood Organic Juice Pure Lime
Lakewood Organic pure lemon juice
Lakewood Organic Pure Pineapple Juice
Looza Mango Juice Drink from Concentrate
Maaza Lychee juice drink
Martinelli's Organic Apple Juice
Martinelli's Apple juice
Martinelli's Gold Medal Cider
Mira Mango Nectar
Mother Raspberry Rose Apple Cider Vinegar Beverage
Nantucket Nectars Pineapple Orange Banana Juice (Company has plans to change bottle caps, but no timeline as of yet)
Nantucket Nectars Pomegranate cherry (company has plans to change bottle caps, but no timeline as of yet)
Nature's Promise Organic Cold Pressed Juice – berry the lead
Nature's Promise Organic Cold Pressed Juice – tropical conversation
Nifty Chocolate Caramel Nitro Cold Press Coffee
Pepsi-Cola made with real sugar
Pure Leaf Organic Black Tea w/ Sicilian Lemon & Honeysuckle
Pure Leaf Tea House Collection Organic Fuji Apple & Ginger
Pure Leaf Cold Brew Tea Slightly Sweet Black Tea with tropical mango
R.W. Knudsen Organic Cranberry Pomegranate
Reed's Craft Ginger Beer Extra
Reed's Craft Ginger Beer
Santa Cruz Organic Pure Lemon Juice
Smart Juice Organic Pomegranate 100% Juice
Snapple All Natural Peach tea (company has plans to change bottle caps, but no timeline as of yet)
Snapple Kiwi Strawberry Tea (company has plans to change bottle caps, but no timeline as of yet)
Sprecher Ginger Ale
Sprecher Root Beer
Sprecher Craft sparkling water ripe strawberry
Spring Grove Soda Pop Rhu-berry
Spring Grove Soda Pop Root Beer
Starbucks Frappuccino
Starbucks Vanilla frappuccino
Starbucks Vanilla Latte
Starbucks Cold Brew Cocoa & Honey Coffee Drink
Starbucks Frappuccino Almond Beverage
Starbucks Frappuccino Caramel
Starbucks Frappuccino chilled coffee drink
Sun Yun Tong Sour Plum Drink Osmanthus Flavor
Tazo Organic Iced Green Tea
Tazo Iced Black Tea
Teavana Craft Iced Tea Peach Green Tea
Tonica Kombucha Ginger
Tonica Kombucha Ginger Lime
Tonica Kombucha Goji Grapefruit
Victor Allen's Coffee Iced Latte Chilled Coffee Drink
Victor Allen's Coffee Vanilla Ice Latte chilled coffee drink
WBC Craft Sodas Chicago Style Root Beer
WBC Craft Sodas Spicy Ginger
Welch's Sparkling Red Grape Juice Cocktail
Wonder Drink Kombucha organic cherry
Young Hua Coconut Fruit Yogurt Drink
Yoohoo Chocolate Drink 12 fl oz
Best Glass Bottle Brands
These products were tested in an EPA-certified lab and did not contain any PVC or phthalate contamination in the bottle caps. The contents of the bottle cap liners were mostly polyethylene. Please note we did not assess ingredients in this investigation, only packaging.
Aqua ViTea Kombucha
Arctic Ocean Green Tea
Azul Mira Coconut Juice
Bai Antioxidant Infusion Brasilia Blueberry
Belvoir Fruit Farm Organic Elderberry Lemonade
Boing! Mango Beverage Drink
Brew Dr Superberry Kombucha (deserves some props because they immediately changed bottle caps after phthalates were found, but independent labs have not verified this)
Brew Dr Kombucha Love Flavor (deserves some props because they immediately changed bottle caps after phthalates were found, but independent labs have not verified this)
Brew Dr Kombucha Vanilla Flavor (deserves some props because they immediately changed bottle caps after phthalates were found, but independent labs have not verified this)
Brew Dr Love Amour Kombucha (deserves some props because they immediately changed bottle caps after phthalates were found, but independent labs have not verified this)
Coca-Cola (Note: Coca-Cola's formulation coming from Mexico has changed from cane sugar to high fructose corn sugar. This is because Mexico is now taxing drinks containing cane & beet sugar so Coke reformulated to something corn-based to avoid those taxes.)
DeDe Pennywort Drink
Elephant House EGB Elephant Ginger Beer
Fanta Orange
Fresca Toranja Grapefruit Soda
Fujiya Peach Nectar
GT's Classic Kombucha Original
GT's Synergy Raw Kombucha Trilogy
GT's Kombucha Gingerade
GT's Synergy Raw Kombucha Gingerade Organic
GT's Synergy Raw Kombucha Gingerade Organic
Jarritos Lime Soda
Jarritos Mandarin Natural Flavor Soda with Real Sugar
Jarritos Mango Natural Flavor Soda
Jarritos Mineragua Sparkling Water
Jones Soda Cane Sugar Soda Green Apple Soda
IBC Root Beer (changed bottle caps AFTER testing was done so labs have not verified this)
IBC Diet Root Beer (changed bottle caps AFTER testing was done so labs have not verified this)
Kimino Ringo Sparkling Apple Juice
Kuii Pineapple Flavor Coconut Milk Drink
Manzana Lift
Mundet Green Apple Soda
Omiberry Berry Tea
Pran Coconut water with pulp
Ramune Original Flavor Carbonated Soft Drink
Signature Select Italian mineral water sparkling
Simple Truth Organic Kombucha Strawberry Lemonade
SLW Milk Tea
Sprite
Stewart's Fountain Classics Root Beer (changed bottle caps AFTER testing was done so labs have not verified this)
Teaonic My Brain Mojo (Herbal Wellness Shot)
Tomomasu Suika (Watermelon) Soda
Tropical Banana Soda
Unity Vibration Kombucha Grapefruit Sage
Vitamin Water Squeezed Lemonade Flavored