Getting clean is part of most of our days– be it showering, taking a bath, washing our face, and (especially now) our hands. But which soap & body wash brands are the safest based on the use of hormone-disrupting ingredients? You've trusted Mamavation to bring you topics like best & worst lotions, best & worst shampoos, & best & worst facial moisturizers, now join us as we bring you the best and worst soaps from liquid body soaps to bar body soaps.
We know you don't have the time needed to investigate the soap industry, so Mamavation has done it for you! Scroll down to the very bottom for our product recommendations and if you would like to say thank you, you can donate here. 
Disclosure: This post contains affiliate links and was researched by Rebecca Elizabeth Sherrick Harks, RN, BSN.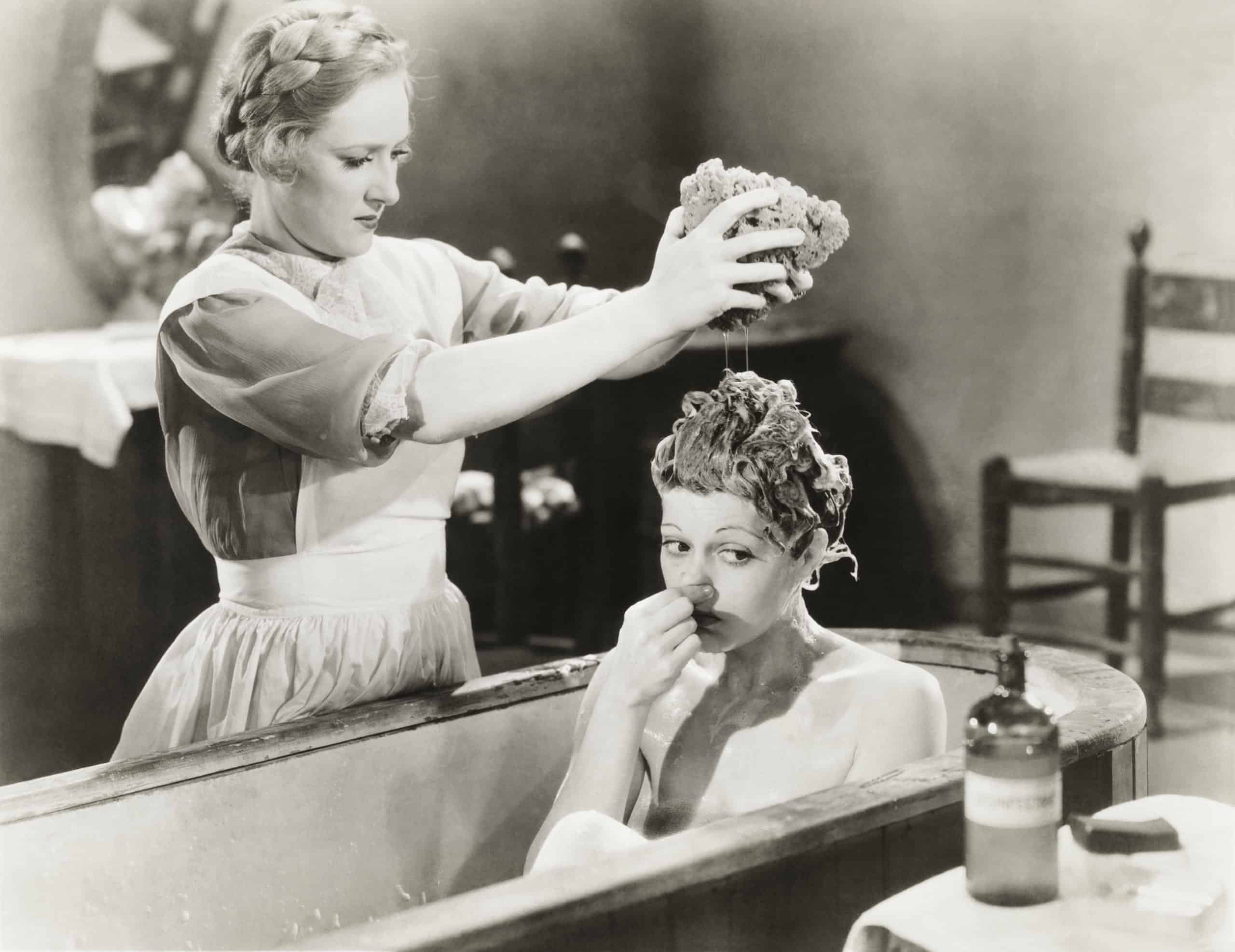 The Natural History Of Soap
Like many personal care things we can "no longer live without" – such as makeup, or toilet paper, or deodorant in our society today, a number of factors combined have shaped the emergence and history of bathing in the US.
Many Americans, before the mid-nineteenth century, believed that bathing was not good for you – as it "removed" the layer of protective dirt and oil while exposing the body to dirty water (and miasmas – this sort of diseased air was actually what had been thought to cause illness before germ theory of disease was established and after the good doctor died.)
While people in America did wash their clothes, they saw bathing as part of stereotypical European excess, moral softness, luxury, and physical laziness.
Finally, the Civil War began to change attitudes about bathing – and Americans began understanding that pathogenic microbes caused illness, not dirty air, and by the 1880s, American doctors began to promote body cleanliness as one of the best, most important ways to stop diseases.
Unfortunately, not all of us had access to clean water until improvements in technology and plumbing allowed many cities to offer clean water and hygienic, safer sewer systems to their population. A great number of wealthy and middle-class people began to install bathtubs with running water into their own homes, while the poor, living in tenements didn't have the same luxury. To help with this problem, New York City built free public bathhouses for those unable to access clean water at home.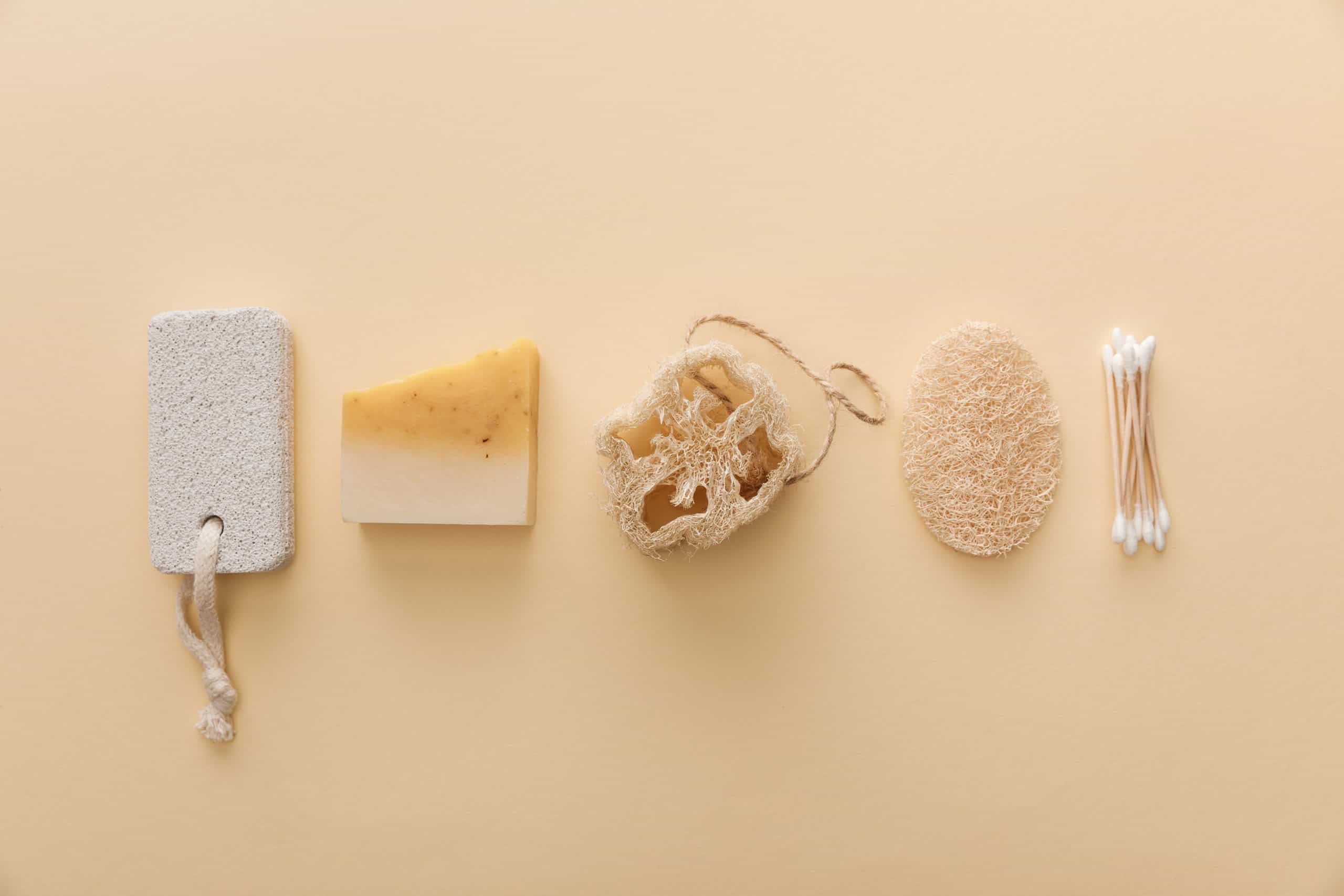 Suddenly, having good personal hygiene began to be a part of being a good American and by 1891, manufacturers of soap like Palmolive, Colgate, Proctor & Gamble, Palmolive, Bristol-Meyers, and Johnson & Johnson (brands which we should all recognize today) worked around the clock to ensure that there was enough soap to go around. Advertisements for soap encouraged soap as a means to wash away ignorance, poverty, criminal behaviors, and general immortality.
If only.
After the early 1920s, bathing had – and continues to be – a major part of our hygiene ritual. American soap companies, even then, were facing extreme competition from each other and from newly created lines of cosmetics soaps being introduced onto the market.
Even today, the fierce competition for the hygiene market plays out as we watch. Proper hygiene has become so centralized into our way of life that one in four houses in the US built in 2005 (or later) have three or more bathrooms.
Unfortunately, there is such a thing as too much soap – we're now seeing people who are allergic to the contents of regular soap, boutique soap, and the soap we use to wash our clothes.
So a new market was born…
The Emergence of the Homemade Soap Industry Brought Cleaner Ingredients
People with sensitive skin, or just people fed up with the crap we know is in our daily lives have spoken out in a big way: instead of getting mad, they're getting even.
Handmade soap is a niche segment that's working over the overall global soap industry, which is valued at $18 billion, with a surge to $24 billion expected by the year 2022.
With a lot of people making their own rules, hours, and working as their own boss, soap making has become an industrious way for many people to make a little recession-proof money for their households. Why? It's not expensive to start the process by comparison to other types of start-up business costs, handmade soap sells at a firm retail price, and is, like we said, a recession-proof industry.
As consumers we're returning to buying bar soap for a lot of reasons: first and foremost because many of the liquid brands have allergens and/or people may face sensitivities to the fragrances and other ingredients.
Another reason is that a lot of us are beginning to distrust the cosmetics/personal care industry and the large conglomerates and would like a shot at helping out a small business. People enjoy buying homemade products, whether it be in a boutique, online, door-to-door, it's expected that over the next ten or so years that handmade soap may dominate the global soap market.
Ingredients Inside Soap & Body Wash That Are Problematic to Human Health
If you scan this list and think, hey, I feel like I've seen these a zillion times in different personal care product posts, don't fret, you're not losing your memory, they're just all over the place and equally bad for your wherever they pop up. Let's check them out again, for old time's sake.
Fragrance ingredients can include chemicals linked to endocrine disruption, cancer and cell function, and without having full disclosure by the manufacturers and suppliers, we can't make informed decisions. Avoid buying soaps with "fragrance," fragrance/parfum," "natural fragrance," or "organic fragrance," because they actually tell you nothing.
Some of the fragrances we've come across when we look at personal care products sound more pleasant than they actually are, so we tend to want to avoid these synthetic fragrances especially if you have sensitive skin or autoimmune disease:
Citral is a naturally occurring scent ingredient, but created synthetically on a large scale, and is associated with allergies and contact dermatitis.
Limonene is a scent ingredient and solvent that naturally occurs in the rind of citrus fruit. However, when exposed to air and sunlight after being stored, it degrades into a number of oxidation products that may act as skin and respiratory system irritants and sensitizers.
Linalool is a terpene (a large class of organic things that create smells to ward off their enemies, including bugs, leaves, and notably conifers) that is used as a fragrance ingredient and masking agent.
Hydroxycitronellal is a common scent ingredient that's produced synthetically from naturally-occurring scent chemical citronellal.
Eugenol is a naturally occurring scent chemical found in clove oil; also manufactured synthetically. Has been associated with allergies and contact dermatitis.
Geraniol is a naturally occurring scent ingredient found in various essential oils such as rose oil and citronella oil.

Synthetic Fragrance Additives
"Fragrance" is likely to contain dozens of additional chemicals other than just one fragrance. Our favorite brands have full transparency with fragrance ingredients and their additives. But here are some synthetic fragrance additives we would like you to avoid:
Acetaldehyde
Benzophenone (also known as) benzophenone-1 (BP-1) and oxybenzone (BP-3)
(BHA) Butylated Hydroxyanisole:
(BHT) Butylated hydroxytoluene
Benzyl Salicylate
Benzyl Benzoate
Butoxyethanol
Butylphenyl methylpropional (also known as Lilial, its brand name)
Chloromethane (methyl chloride)
Dichloromethane (methylene chloride)
Diethyl phthalate (DEP)
Essential Oil Mixtures
Eugenyl methyl ether (Methyleugenol)
Formaldehyde or formaldehyde-releasing ingredients like quaternium-15, DMDM hydantoin, imidazolidinyl urea, diazolidinyl urea, or polyoxymethylene urea.
Methanol
Oxybenzone (BP-3)
Resorcinol
Styrene
Synthetic Musks (Tonalide , Galaxolide, Musk Ketone, Musk Xylene)
Ethylbenzene
Vinyl acetate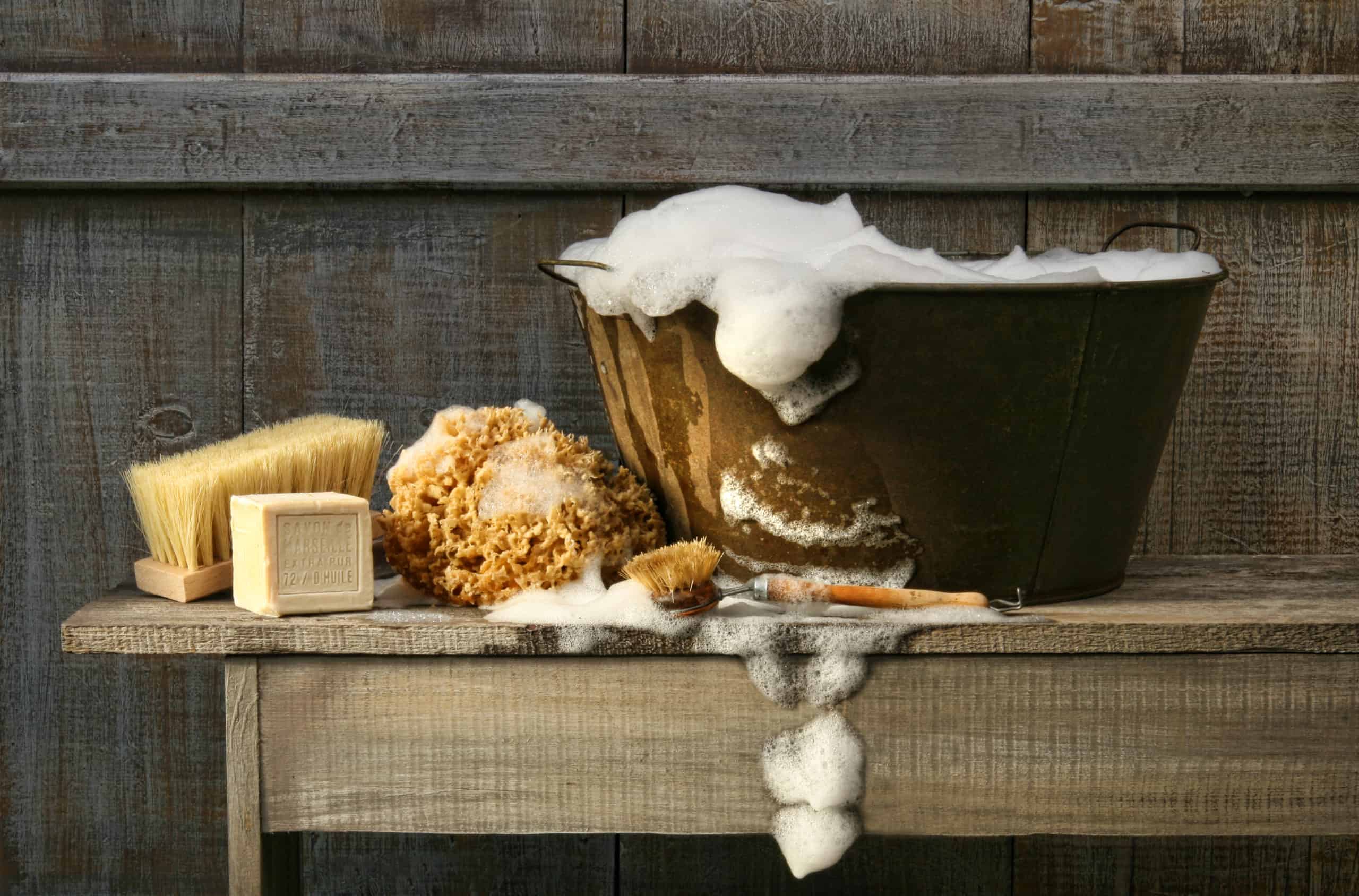 Preservatives may be used in cosmetics to prevent the growth of harmful bacteria and mold – and have gotten safer over time. But that does not mean that companies don't sneak in some old enemies: parabens and formaldehyde-releasing preservatives.
These cancer-causing ingredients are still alive and kicking in many personal care products.. Parabens and formaldehyde-releasing preservatives are commonly used preservatives in cosmetic and personal care products.
Parabens are preservatives that prevent the growth of bacteria, mold, and yeast in cosmetic products; associated with increased risks for breast cancer.
Also known as: ingredients ending with –paraben, like ethylparaben, butylparaben, isobutylparaben, isopropylparaben, methylparaben, propylparaben, isobutylparaben, isopropylparaben, other ingredients ending in –paraben.
Benzylate: benzoic acid, and benzyl esters
Methylisothiazolinone (MIT): (2-methyl-4-isothiazoline-3-one, Neolone 950 preservative, MI, OriStar MIT and Microcare MT) are a widely-used preservative; has been associated with allergic reactions and neurotoxic effects in animals.
Methylchloroisothiazolinone (CMIT): (5-Chloro-2-methyl-4-isothiazolin-3-one and MCI) is a widely-used preservative; has been associated with allergic reactions.
Triclosan (TSC) and triclocarban (TCC) are antimicrobial chemicals that are a known endocrine disruptor — most especially thyroid and reproductive hormones, and a skin irritant.
Ethanolamine Compounds
Many of these are known or suspected to cause cancer, organ system toxicity, bioaccumulation, and are found in all kinds of personal care products, especially soaps.
Triethanolamine
Diethanolamine
DEA, TEA, MEA
Cocamide DEA
Cocamide MEA
DEA-cetyl phosphate
DEA oleth-3 phosphate
Lauramide DEA
Linoleamide MEA
Myristamide DEA
Oleamide DEA
Stearamide MEA
TEA-lauryl sulfate
Ethoxylated Ingredients
Ethoxylated ingredients are generally of low concern on their own. However, they can be contaminated with ethylene oxide, a known carcinogen, and 1,4- dioxane, reasonably anticipated to be a human carcinogen. They may also be linked to organ toxicity and reproduction toxicity.
-eths (steareth, laureth, ceteareth, and ceteth in the name)
Polysorbates
Ethylene oxide
1,4 Dioxane
PEGs
Formaldehyde and formaldehyde-releasing preservatives are used in a shocking number of personal care products, especially in shampoos and liquid baby soaps. These chemicals help prevent microbes from growing in water-based products, and can be absorbed through the skin. They have been linked to many things – from cancer to allergic skin reactions.
Formaldehyde is also known as Formalin, Formic Aldehyde, Merthaldehyde, Methanal, Methyl Aldehyde, Oxomethane, and Oxymethylen.
Formaldehyde Releasing Compounds: While often used interchangeably, formaldehyde-releasing compounds vary in that they are often preservatives that are slowly released over time.
Quaternium-15,
DMDM Hydantoin Imidazolidinyl Urea,
Diazolidinyl Urea,
Polyoxymethylene Urea,
Sodium Hydroxymethylglycinate,
Bromopol, and
Glyoxal
Surfactants
Surfactants work by breaking down the dirt on your skin by tackling the dirt and oil into a suspension, allowing the dirt and oil to rinse away.
Cocamidopropyl Betaine is a synthetic surfactant found in a number of personal hygiene products including hand soaps. Health concerns around cocamidopropyl betaine include allergic skin reaction, contact dermatitis, and environmental toxicity
Sodium lauryl sulfate SLS/Sodium Laureth sulfate or SLES: known to be skin, lung, and eye irritants. A major concern SLS is its potential to interact and combine with other chemicals to form nitrosamines, a carcinogen. It's also suspected to be contaminated with 1,4-dioxane.

Skin Conditioners
Retinyl Palmitate: A skin conditioning agent, Retinyl Palmitate is listed as a developmental toxicant by California's Proposition 65 program. It may increase skin cancer risk. Also Known As: Retinol Palmate, Retinol, Hexadecanoate, Vitamin A Palmitate.
Tocopheryl Acetate: A skin conditioning agent, Tocopheryl Acetate may be contaminated with hydroquinone, which is linked to cancer and organ-system toxicity. Also known as: Vitamin E Acetate, DL- Alpha-Tocopheryl Acetate
Propylene glycol is small organic alcohol commonly used as a skin-conditioning agent. It's classified as a skin irritant and penetrator. It's also known as methyl ethyl glycol
Artificial Colors
It is best to choose soaps with no color added as the fewer chemicals in a skincare product the better.
To name a few: Blue 1, Red 33, Yellow 5, and Titanium Dioxide
However, when it comes to other personal care products like makeup, we find that artificial colors is okay because natural minerals are so contaminated with heavy metals you come out ahead.
Mamavation's Investigation of Soap & Body Wash 
We essentially ranked soaps & body washes based upon the number of toxic ingredients listed above and how bad the ingredients were. We were pleasantly surprised to have so many products in the better category!
Worst Soaps & Body Washes
What follows are the worst soaps, with potential ingredients including some of the following: synthetic "fragrance" without labeling ingredients, PEGs, Propylene Glycol, petroleum, harsh preservatives, Sodium Laureth Sulfate, Polyquaternium-7, Polysorbate 20, etc. We based this list on what we called out in the post.
Alba Botanicals Very Emollient Bath & Shower Gel – Honey Mango
Arbonne Shea Butter Body Wash #7277
Aveeno Positively Nourishing Purifying Body Wash (many scents available)
Aveeno Daily Moisturizing Body Wash
Aveeno Skin Relief Fragrance-Free Body Wash for Sensitive Skin
Bath and Body Works – Saltwater Breeze Shower Gel (20+ bad ingredients)
Bliss Lemon & Sage Body Wash
Bath and Body Works EUCALYPTUS SPEARMINT Bar Soap ((20+bad ingredients)
Dial Gold Anti-Bacterial Deodorant BAR Soap
Dial Body Wash Himalayan Salt
Dial Complete Anti-bacterial Hand soap
Dove Men Care Body Wash Minerals + Sage Body Wash
Dove Purely Pampering Relaxing Lavender Shower Foam
Dr. Teal's Ultra Moisturizing Relax & Relief Body Wash with Eucalyptus Spearmint
Every Man Jack Body Wash – Signature Mint
Harry's Body Wash
Irish Spring Deodorant Bar Soap
Jason Invigorating Rosewater Body Wash
Korres Liquid Japanese Rose Body Wash
L'Occitane Verbena Shower Gel
Lever 2000 Bar Soap
Live Clean Fresh Water Hydrating Body Wash
Love, Beauty, And Planet Coconut Water & Mimosa Flower Body Wash
Melaleuca Renew Intensive Skin Therapy Body Wash
Melaleuca's Bar Soap – Gold Bath Bar – unable to locate any ingredients
Nivea Clean Moisture Body Wash
NIVEA Men 3 in 1 Body Wash – Cool
Oil of Olay Moisture Body Wash with Shea Butter
Origins GINGER BURST™ Savory Body Wash
Perlier Agrumarium 100% Sicilian Citrus Liquid Bath & Shower Cream
Perlier Lavender Bar Soap
Pert Plus – 3 in 1 Liquid Body Wash – does not make a bar soap
Philosophy Amazing Grace 3 in 1 – does not make a bar soap (20+ bad ingredients)
Raw Sugar Simply Body Wash Lemon Sugar
Soft Soap Body Wash
St. Ives Body Wash
Tone Bath Bar
Yardley London Soap Bar

Better Soap & Body Washes
This category of liquid and bar soaps is better than the worst category, but they still have some ingredients that we could live without.  These brands could still be using an excessive amount of preservatives and undisclosed fragrances. But they likely have some additional ingredients from the caution list, but just not as much as the bad category. This was the nebulous area where they weren't good or bad.
Alba Botanical Volcanic Clay Hawaiian Detox Body Wash – does not make a bar soap
Arbonne RE9 Advanced for Men Charcoal Soap Bar #6522
Burt's Bees Citrus & Ginger Body Wash
CerVe Hydrating Body Wash
CerVe Hydrating Cleanser Bar
Dove Sensitive Skin Body Wash
Dove Sensitive Skin Beauty Bar
Dove White Beauty Bar
Every Man Jack Body Wash Bar – Cedarwood
Gud Vanilla Flame Natural Body Wash
Harry's Bar Soap
Hemp Seed Body Care (Earthly) Minttastic Shower Wash
Jason Men's ALL-IN-ONE Forest Fresh Body Wash
Kirk's Castile Soap Liquid 3 in 1 Head to Toe – Original Fresh Scent
Kirkland Signature Natural Body Wash (unsure if this is still manufactured)
Kirkland Signature Bar Soap
Kiss My Face Sensitive-Type Fragrance-Free Liquid Body Wash (other scents available)
L'Occitane Shea Butter Extra Gentle Bar Soap
Maui Moisture Shea Butter Body Wash
Method Body Wash (many scents available)
Method Bar Soap Cedar + Cypress (many scents available)
Norwex – Lysere Body Wash
Ogx Sea Mineral Moisture Body Collection Body Wash
Origins GINGER BAR™ Savory Bath Soap
Raw Sugar Simply Bar Soap Lemon Sugar
Ren Body Wash Atlantic Kelp & Magnesium Ocean Plastic Body Wash
Rocky Mountain Soap Co ALOE THERE Bar SOAP
Shea Moisture Natural Bar Body Soap – African Black Soap
Shea Moisture Raw Shea Butter Bar Soap
Weleda Rose Bar Soap

Best Soap & Body Washes
These soaps are Made Safe Certified, EWG Verified, and/or had little to no problematic ingredients. These are the brands we recommend you purchase.
100% Pure Blood Orange Shower Gel (links directly to small biz, not Amazon)
100% Pure Pink Grapefruit Shower Gel (links directly to small biz, not Amazon)
100% Pure Vanilla Bean Shower Gel (links directly to small biz, not Amazon)
100% Pure Honey Almond Shower Gel (links directly to small biz, not Amazon)
100% Pure Mangosteen Shower Gel (links directly to small biz, not Amazon)
100% Pure Coconut Lime Shower Gel (links directly to small biz, not Amazon)
100% Pure Coconut Shower Gel (links directly to small biz, not Amazon)
100% Pure French Vanilla Shower Gel (links directly to small biz, not Amazon)
100% Pure Eucalyptus Shower Gel (links directly to small biz, not Amazon)
Alaffia Authentic African Black Soap Unscented (Scented versions are available) – MadeSafe Certified
Alaffia Shea Butter Body Wash – Unscented (there are a ton of different scents available) – MadeSafe Certified
Alaffia Authentic African Black Bar Soap – Unscented – MadeSafe Certified
Amber Beauty Bare Natural Organic Peppermint Bar Soap
Annmarie Skin Care Rosemary Peppermint – MadeSafe Certified

Aromatica LIVELY Shower Gel, Minty and Peppermint Scents – EWG Verified

Attitude Body & Face Orange Natural Shower Gel – EWG Verified 
ATTITUDE Blooming Belly Natural Body Wash – EWG Verified
ATTITUDE Sensitive Skin Body Wash, moisturize & revitalize, argan – EWG Verified
ATTITUDE Super Leaves Body Wash, Glowing – EWG Verified

Be Green Bath & Body Citrus Hand & Body Soap – EWG Verified

Be Green Bath & Body Citrus Hand & Body Soap – EWG Verified

Be Green Bath & Body Lavender Hand & Body Soap – EWG Verified

Be Green Bath & Body Lemongrass Hand & Body Soap – EWG Verified

Be Green Bath & Body Shower Gel Lavender -EWG Verified

Be Green Bath & Body Shower Gel Unscented – EWG Verified

Be Green Bath & Body Unscented Hand & Body Soap – EWG Verified

Beautycounter Body Wash in Citrus Mimosa 

Beauty Counter Citrus Mimosa Body Bar – EWG Verified

Beautycounter Counterman Energizing Charcoal Body Wash 

Beautycounter Counterman Charcoal Body Bar

Beautycounter Charcoal Cleansing Bar – EWG Verified

Beekman B. 1802 Milk Bar – EWG Verified
C'est Moi Vanilla Vibes Cleansing Body Wash – EWG Verified

Conscious Skincare Pure Hand & Body Wash Fragrance-Free – EWG Verified

Desert Farms Camel Milk Soap, Unscented – EWG Verified

Dr. Bronner's Pure Castile Liquid – Peppermint 
Dr. Bronner's Pure Castille Bar Soap – Lavender
Dr. Bronner's Pure Castile Bar Soap – Hemp Citrus Orange
Dr. Jacobs Natural Pure Castile Liquid Soap – Unscented 
Dr. Squatch Beer Soap Bar – cedar citrus, marketed to men
Dr. Squatch Beer Soap Bar – bay rum, marketed to men
Dr. Squatch Beer Soap Bar – crisp IPA, marketed to men

Ein Love Natural All in One Shampoo, Conditioner Body Wash, Face Wash – EWG Verified

Everyone Soap 3 in 1, Lavender + Aloe & Vanilla + Lavender – EWG Verified 
Everyone Soap For Every Man 3-in-1, Cedar + Citrus – EWG Verified, marketed to men
Everyone Soap Lemon Coconut – EWG Verified
Everyone Soap Mint Coconut – EWG Verified

Evolve Organics Beauty Citrus Blend Aromatic Hand & Body Wash 

Flying Squirrel Co. No Rinse Body Wash – EWG Verified

Grandma's Pure Lye Soap – does not make liquid soap 

Handcrafted Evolve Lovely Lavender Honey Goat's Milk Bar Soap

isoi Sensitive Skin Body Moisture Cleansing Gel – EWG Verified
isoi Beauty Bar, for Clear and Moist Skin – EWG Verified

Kosmatology Botanical Bliss (Lavender Eucalyptus) Body Wash – MadeSafe Certified

Kosmatology Free & Clear Unscented Body Wash – MadeSafe Certified

Kosmatology Goody-Goody Grapefruit Body Wash – MadeSafe Certified

Kosmatology Herbal Fresh (Spearmint Rosemary) Body Wash – MadeSafe Certified

Kosmatology Spruce'd Body Wash – MadeSafe Certified

Kosmatology Hand Soap – MadeSafe Certified

Lemongrass Spa Lime Splash Prebiotic Body Wash 

Lemongrass Spa Spearmint Eucalyptus Hand & Body Bar Soap 

Makes 3 Organics Organic Creamy Castile Soap, Lavender – EWG Verified
Makes 3 Organics Organic Creamy Castile Soap, Unscented (Fragrance-Free) – EWG Verified

Meliora All Purpose Soap Bar – MadeSafe Certified

Meloria Bath and Body Soap – unscented – MadeSafe Certified

Meloria Bath and Body Soap Earl Grey Tea – MadeSafe Certified

Meloria Bath and Body Soap Lavender – MadeSafe Cerified

Meloria Bath and Body Soap Lemongrass – MadeSafe Certified

Meloria Bath and Body Soap Peppermint – MadeSafe Certified 

MIG Soap Liquid Lavender Body Wash 

MIG Lavender Lotion Body Bar 

Moon Valley Organics Herbal Body Wash Siberian Fir 

Native Unscented Bar Soap 

Necessaire The Body Wash (Makes scented and unscented types)
Opas Soap Clementine Soap – EWG Verified
Opas Soap Chamomile – EWG Verified
Opas Soap Geranium & Co Soap – EWG Verified
Opas Soap Ojai Lavender Soap – EWG Verified

Pacha Soap Company COCONUT LEMON Bar Soap 

Paul Penders Alpinia & Teatree Cleansing Wash – EWG Verified

Paul Penders Herbal Moisture Shower Gel – EWG Verified

Paul Penders Men's Best Shower & Shampoo – EWG Verified

Peet Bros. Shea Butter Bar Soap -argan & sandalwood, coconut vanilla
Pipette Relaxing Body Wash – MadeSafe Certified

Poofy Organics Holiday Cheer Body Wash (IS ORGANIC) (0)

Poofy Organics Antique Sandalwood (NOT ORGANIC CERTIFIED) Soap Bar (0)

PortsMouth Handcrafted Soaps Seaweed On The Shore Bar Soap – does not make a liquid soap 

Rocky Mountain Soap Co Vanilla Coconut Hand & Body Liquid Soap 

Schmits Liquid – Lily of the Valley (no fragrance-free I could find; are other scents available)

Schmidt's Bar Soap– Lavender

Schmidt's Bar Soap – Fragrance-Free (but offers other scents) 

Sea Kind Glow Body Wash Ocean Breeze – EWG Verified
Seven Minerals Pure Castile Soap, Unscented – EWG Verified

Silly Goat's Goat's Milk Bar Soap 

Soap for Goodness Sake Babassu Shampoo and Body Bar – EWG Verified

Soap for Goodness Sake Clary Soap – EWG Verified 

The Good Bar Detox Bar 

Tom's of Maine Bar Soap – Fragrance-Free + Sensitive 

Triple Milled Shea African Black Soap – Lemongrass Citrus 

True Botanicals Nourishing Wash – MadeSafe Certified

Valley Soaps – Lavender Chamomile 

West Coast Shaving – Stirling Soap Company Liquid Body Soap, Executive Man
Whamisa Organic Fruits Body Cleanser – EWG Verified


Whamisa Organic Leaf/Root All Cleanser for Men – EWG Verified

Young Living Evening Peace Shower Gel