Are you looking for safe baking sheets, cookie sheets, and sheet pans? Nonstick baking sheets are all the rage, but could they be leaching toxic chemicals or other contaminants into your family's meals with high temperatures? So which baking sheets, cookie sheets, or sheet pans should you purchase? You've trusted Mamavation to bring you topics like the safest collagen, safest cookware without Teflon, best reusable water bottles, and best water filters to remove PFAS "forever chemicals," now join us for an investigation on all the most popular baking sheets, cookie sheets, and sheet pans.
Disclosure: This post was medically reviewed by Sondra Strand, RN, BSN, PHN. This post also contains affiliate links. Make sure to do your own research before purchasing because brands and products can change without notice. California's AB 1200 cookware disclosure law has forced many brands to disclose materials, however, not all brands are in compliance, so these ranks may change as new information comes out.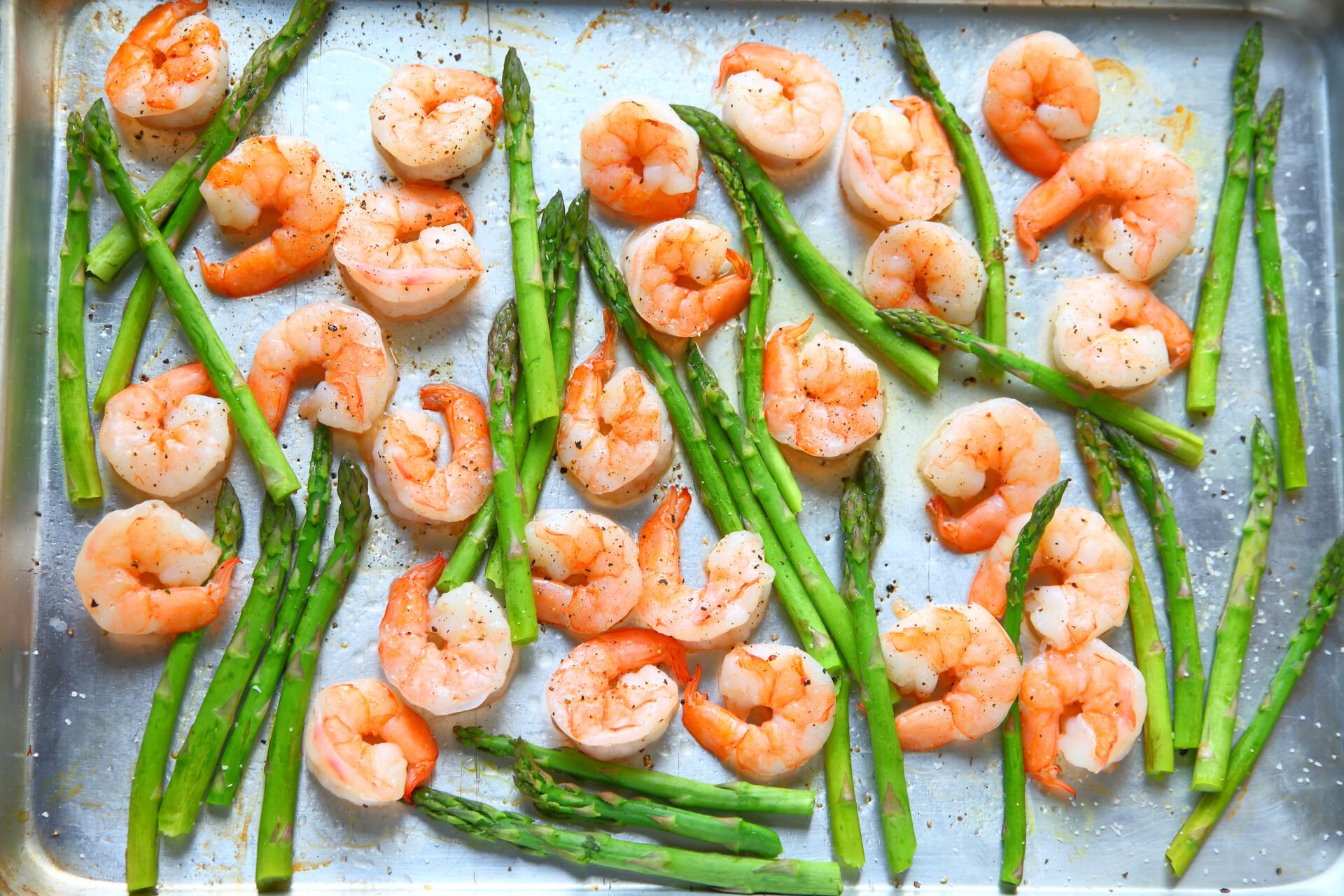 Materials of Food Contact Surfaces of Baking Sheets, Cookie Sheets, & Sheet Pans
Life is busy and at home, figuring out what to eat every night can be a chore. Your baking sheets can do a million things to help with those complicated or simple meals. Do you have some pizza to cook, bake some cookies, or warm up some leftovers in the oven? Sounds delicious. But before we start eating, let's go over the materials of what these pans are made of.
First off, it's important to know there is no perfect cookware or bakeware and this goes for baking sheets, cookie sheets, and sheet pans.  The rule of thumb (for cookware) is to rotate between the most inert materials to keep your exposures low overall.
The following food contact surfaces are inert, meaning they are not harmful if used as recommended. Take good care of your bakeware and replace it if you find that it's damaged.
Best Materials: We've listed the most inert materials available for baking sheets, cookie sheets, & sheet pans based on what we found available.
Borosilicate Glass (without coatings)
Unglazed Ceramic (preferably accompanied by labs)
Cast Iron (without coatings)
Stainless Steel (without coatings)
Carbon Steel (without coatings)
Better Materials: Here are materials that we think are more problematic. But before, you freak out, it's important to think about how often you are using this product. If you are not using these products daily, you have less to worry about. Seriously.
Enameled Cast Iron: Enameled cookware chips and scratches if not handled properly and the coatings may contain higher amounts of heavy metals. This coating also has a better non-stick performance than regular cast iron that hasn't been broken in yet.
Aluminized Steel: Aluminized steel is similar to regular steel but coated with an alloy of aluminum and silicone, which makes the pot more resistant to corrosion. This coating also has a better non-stick performance.
Vitreous glass porcelain-enamel finish: This coating is produced by the formulation of silica glass, minerals, and clays to produce a sprayable medium, dry or suspended in water on to the surface of cast iron, aluminum, or steel base. These mediums have been known to contain higher levels of heavy metals that can escape when surfaces are scratched or worn.
Low-Quality Stainless Steel: What you will find vast on Amazon and other online platforms are different types of bakeware available from unknown companies around the globe. Many things can go wrong with purchasing from unknown companies on Amazon. How do you know they are being honest about the materials? But even if you are getting stainless steel, how do you know what quality of stainless steel you are getting? Some Chinese companies were found putting Boron in their steel to earn a tax rebate and this makes the metal crack easier and is an overall safety hazard for workers. This Boron or other alloys are often never reported. Wastewater from the coking process of steel is also highly toxic and contains a number of carcinogenic organic compounds like cyanide, sulfides, ammonium, and ammonia. Coke ovens emit air pollution such as naphthalene which is highly toxic and is linked with cancer. Most of these issues would impact the Chinese environment & workers, not so much American consumers. So don't freak out over the toxicity of stainless steel. China manufactures 53% of the stainless steel in the world. In our investigation, we discovered through much back and forth that few brands manufacture stainless steel within the United States. Most of the time, they are designing bakeware, cookware, or small kitchen appliances in the United States and then using the global supply chain to solve their problems. Many things are wholly or partially manufactured in China. Chinese manufacturing can be done well, but that takes the steady hand of a good national brand to bring that type of accountability and checks and balances.
Stoneware: This is a broad category with some confusion. Stoneware can be made from stone or ceramic, coated with stone-derived material. Some can contain little or no stone at all. It's hard to tell what something is made from for some of these products. However, this category can expose you to heavy metals over time.
Worst Materials: Here are the materials that we believe you should completely avoid.
Uncoated Aluminum or Bare Aluminum: Aluminum is ubiquitous in cookware, meaning you'll find it everywhere. Even cookware reviewed on other wellness sites as "aluminum free" will very likely have an aluminum core. The aluminum core is not the issue when we refer to aluminum in cookware, bakeware, and small kitchen appliances. The most important part to concentrate on is food contact surfaces and what your food touches when it's being cooked. Aluminum cookware likely leaches trace amounts of aluminum into food when it's part of the food contact surface. Over time, trace amounts of aluminum in your diet can be problematic to your health. It is bioaccumulative and a known neurotoxin that can cause neurological disorders like dementia.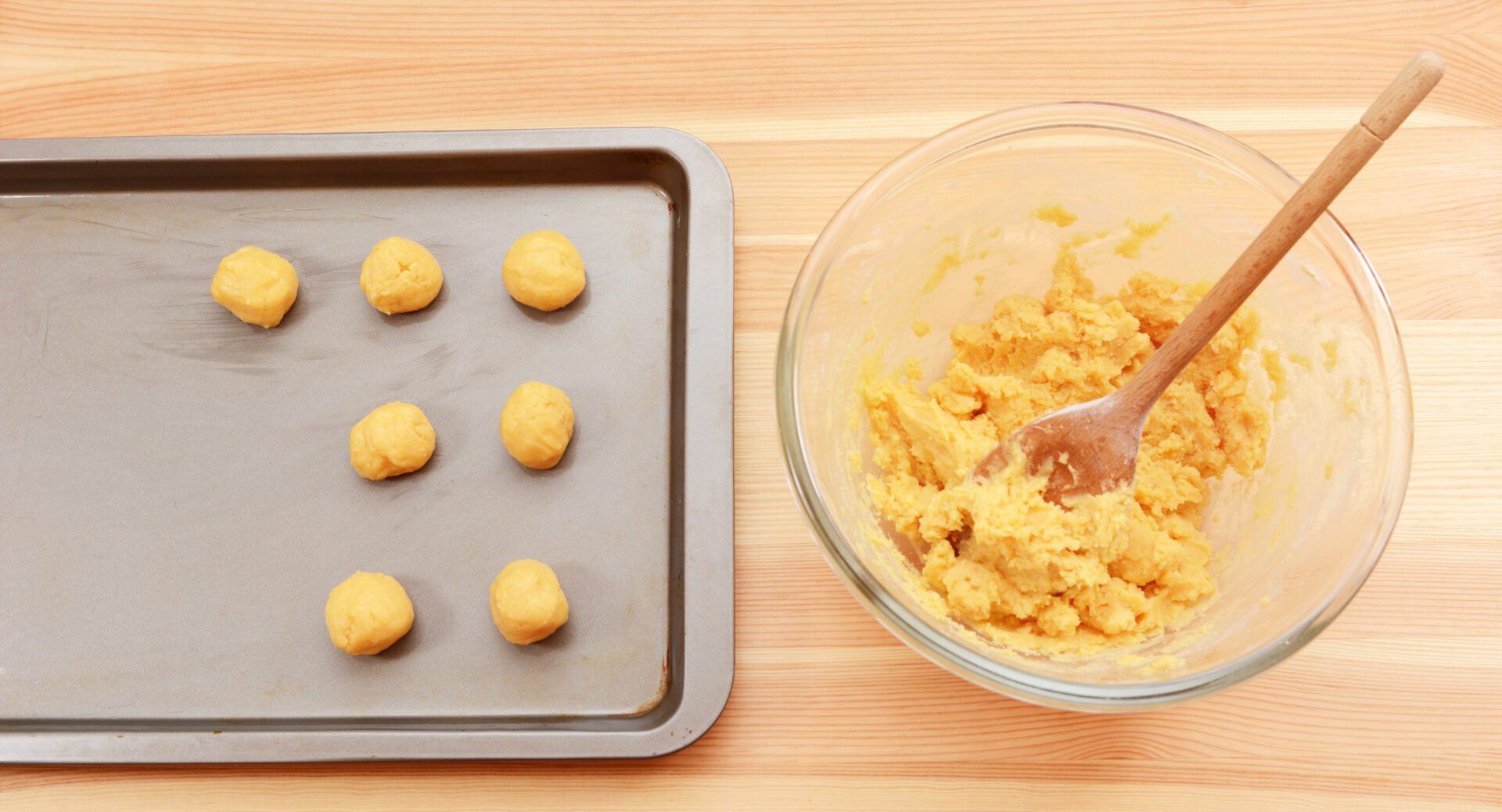 Types of Non-Stick Coatings on Baking Sheets, Cookie Sheets & Sheet Pans
When a baking sheet has a coating on the food contact surface, the coating then becomes the most important part to evaluate for toxicity. It's the coating that is going to come in contact with your food when it's being cooked. When Mamavation evaluated all the most popular brands of baking sheets, cooking sheets, and sheet pans, we found quite a bit of product with coatings. Here they are broken down one by one.
Toxic PFAS "Forever Chemical" Coatings aka most "Non-Stick Coatings"
Non-stick coatings have become well known for their toxicity, but they are also bioaccumulative and persistent. In fact, these chemicals have been dubbed "forever chemicals" because of their inability to break down in the environment. Fluoropolymers used in non-stick coatings were found to increase the incidents of tumors of the liver, testicles, mammary glands, and pancreas in lab animals. The EPA has also categorized perfluorinated compounds (PFCs or PFAS) as likely carcinogenic.
A study by the Centers for Disease Control and Prevention (CDC) discovered a shocking statistic — 98% of Americans have detectable levels of PFAS or PFCs in their bodies.
These chemicals are linked with the following diseases and symptoms:
Obviously, because of the persistence of PFAS, it's important to avoid it as much as possible in your water, personal care products, cookware, and food.

Cookware with PFAS Coatings Ignore New Laws in California
Cookware marketing feels like the wild wild West across the nation because sometimes marketing messages are purposely confusing. This is very true in terms of how cookware & bakeware containing polytetrafluoroethylene (PTFE) coatings (a type of PFAS "forever chemical") are explained to the public. Most products that contain a PTFE coating are also making a claim they are "PFOA-Free." Well yes, technically that is true, but PTFE is another type of PFAS chemical.
California has attempted to solve this marketing confusion through legislation to keep brands more honest. On January 1, 2023, a new California law prohibited cookware brands from selling to California while making any statements that they do not have one chemical in the PFAS chemical category if they have another chemical in that same chemical category. In other words, they should not be saying they are "PFOA-free" if they contain a coating made from PTFE (which is another type of PFAS) because it's confusing to consumers. This helps consumers understand which brands contain PFAS coatings and which do not without all the technical knowledge of chemistry and environmental contaminants.
What exactly does the new California law say?
The California Safer Food Packaging & Cookware Act of 2021 (the "Act") requires cookware manufacturers to disclose the presence of thousands of chemicals in their products, starting on January 1, 2023.  The legislation also restricts the types of "chemical-free" claims that companies can make in promoting their cookware products.

The Act creates two new requirements for cookware manufacturers that became effective on January 1, 2023.  The Act applies to cookware manufacturers "whose name appears on the product label, or person who the cookware is manufactured for or distributed by (as identified by the product label)."  "Cookware" includes "durable houseware items that are used in homes and restaurants to prepare, dispense, or store food, foodstuffs, or beverages.  'Cookware' includes pots, pans, skillets, grills, baking sheets, baking molds, trays, bowls, and cooking utensils."
This law makes us feel good like something is finally being done, but it's already running into a problem. It didn't come with any way to enforce the new law and thus it's being ignored by brands. Try walking the cookware shelves of Target or Walmart in California, you'll find plenty of examples of brands breaking these new laws. I did. Let's hope eventually, this is taken care of.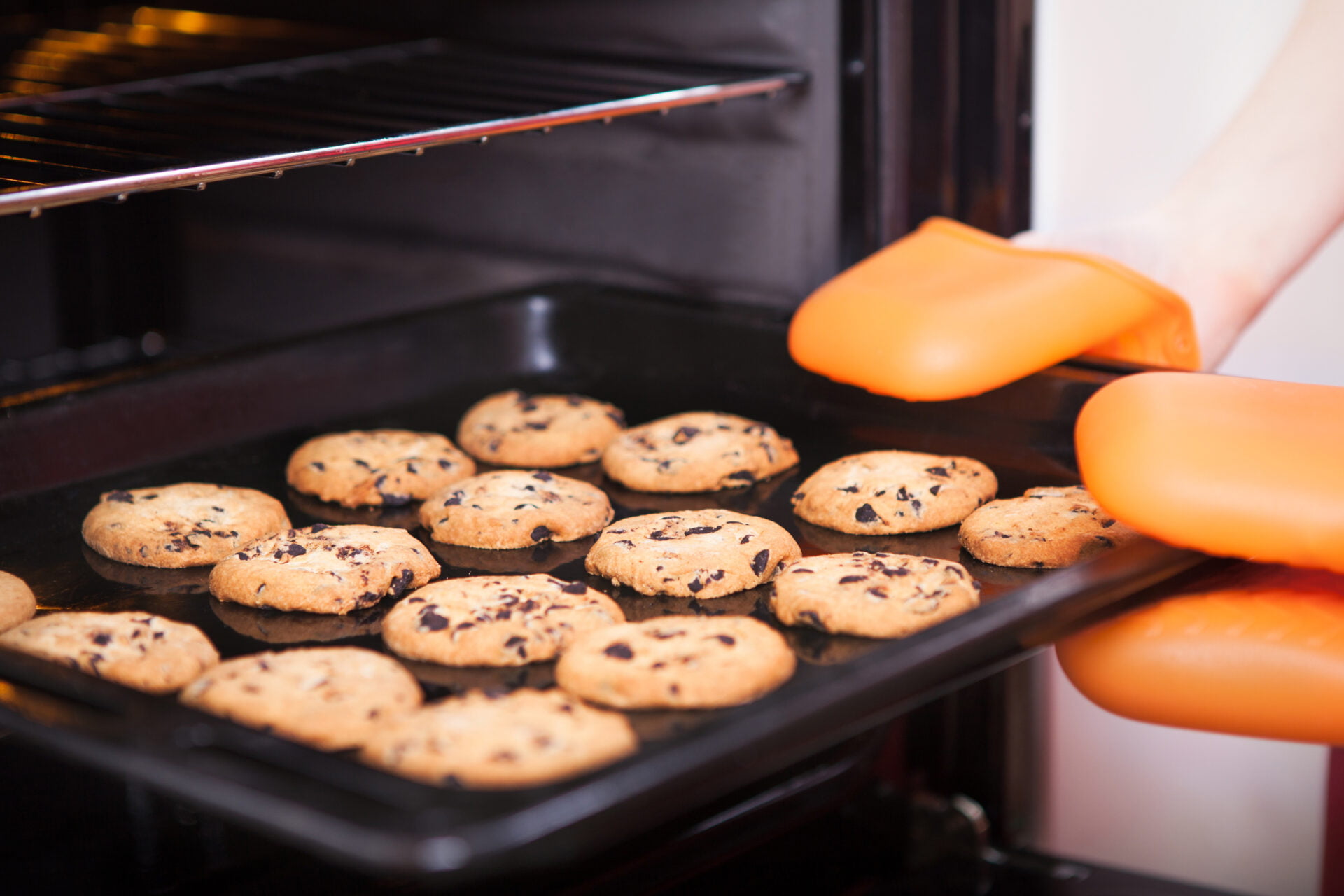 Nano Ceramic Glaze Coatings
Nanoparticles have been recently discovered as a leaching byproduct of most ceramic coatings. Nano titanium dioxide is the most prevalent substance found in ceramic coatings and is hazardous to health because it's been shown to cause immune system disruption and pre-cancerous lesions in the gut.
Nanoparticles themselves are problematic because of their tiny size. They do NOT act like normal particles. In addition, that super tiny size allows them to enter most areas of the body and wreak havoc in the most pervasive of ways. Nanoparticles like to congregate around organs and other places they are not supposed to be.
Another example of a nanoparticle is asbestos, which is linked to mesothelioma cancer.
Silicone-Based or Polyvinyl Alcohol (PVA) Based Ceramic Coatings
Our advisors at the Food Packaging Forum have not cleared silicone or coatings made from silicone because it has not been proven safe. There are aspects to the chemical composition of silicone and silicone coatings that make it just as plausible to leach additives into whatever comes in contact with food.
Not all silicone is created equal, so being more mindful is important. A recent study published in 2022 found harmful chemicals migrating from silicone baking molds sold in Europe. Each silicone product underwent three migration tests, following procedures used for plastic food contact materials (FCMs). Leaching out of the silicone they found three siloxanes that are classified as substances of very high concern (SVHCs). In total, 23% of the 44 sampled products were found to release chemicals in high concentrations or increasing amounts over time. The latter suggests that the products are not suitable for repeated use. 
Do we think silicone or PVA coatings are as bad as raw aluminum or PFAS coatings? No. Food contact surfaces made with silicone or polyvinyl alcohol (PVA) would be considered "better" but not "best" because there are plenty of options without coatings at all.
Other Mamavation Investigations to Help You Avoid Hormone Disrupting Chemicals in the Kitchen
Here's a list of other investigations of cookware, bakeware, small kitchen appliances, & certain utensils that will help you around the kitchen. A full list of Mamavation's investigations can be found here.

Mamavation's Recommendations for Parchment Paper
Before Mamavation ranked baking sheets, we sent five different parchment paper products off to an EPA-certified lab looking for indications of PFAS "forever chemicals" for you. The lab found detections in two major brands. The brands that are showing up as "non-detect" should be the safest brands available to you. Technically, because we tested them with a detection limit of 10 parts per million fluorine, we cannot be certain that they don't have any PFAS in them, but they certainly don't have any fluorine present when testing with a detection limit of 10 ppm.
Brands that were linked are using silicone instead of PFAS coatings to make the parchment paper non-stick. Silicone is preferable to PFAS because it's not ubiquitous and not persistent. We have not found a parchment paper brand without some type of coating.

Mamavation's Investigation on Baking Sheets, Cookie Sheets, & Sheet Pans
Not Our Favorite Baking Sheets, Cookie Sheets, & Sheet Pans
These products were not our favorite. They were either made of aluminum or had a coating we suspected was made from PFAS "forever chemicals" or nano-particles.
BergHOFF Perfect Slice Cookie Sheet
Bieama Baking Sheet
Blue Diamond Infused Ceramic Baking Sheet
Caphalon Baking Sheets
Caraway Large Baking Sheet(Update: Recently disclosed nano-particles)
Caraway Medium Baking Sheet (Update: Recently disclosed nano-particles)
Checkered Chef Baking Pan
GoodCook Nonstick Steel Cooking Sheet
Gotham Steel Ceramic-Coated Baking Sheet
Great Jones Holy Sheet
Kitchenatics Baking Pan
Kitcom Nonstick Baking Cookie Sheet
Made In Standard Sheet Pan
Made In Non-Stick Sheet Pan
Nordic Ware Naturals Baking Pan
Nordic Ware Treat Cookie Sheet
NutriChef Cookie Sheet Pans/Baking Trays
OXO Half Sheet Jelly Roll Pan
Rachael Ray Cucina Non-Stick Bakeware Cookie Sheet
Williams Sonoma Goldtouch Pro Nonstick Half Sheet

Better Baking Sheets, Cookie Sheets, & Sheet Pans
These products we felt better about, so this is the happy medium category. Here you will find some products with coatings, but they were not PFAS or nanoparticle related and are likely made from silicone or polyvinyl alcohol (PVA) instead. We also have here some brands that would ordinarily be fine, but they have no website so we cannot confirm anything other than an Amazon page so we are considering it a lower-quality stainless steel.

Best Baking Sheets, Cookie Sheets, & Sheet Pans
These were our favorite picks if you plan on using these products often. These products are made from the most inert materials possible.
360 Bakeware Cookie Sheet (American-Made Steel)(Use "COOKWARE15" for 15% off products not already on sale)
360 Bakeware Large Cookie Sheet (American-Made Steel)(Use "COOKWARE15" for 15% off products not already on sale)
360 Bakeware Jelly Roll Pan (American-Made Steel)(Use "COOKWARE15" for 15% off products not already on sale)
Kana Stainless Steel Sheet Pan
Solidteknics AUS-ION Baking Tray (American Made)(18/0 nickel free, however may contain trace amounts of nickel)(Use code "MAMAVATION170" for a free gift of a 7.5″ US-ION Lightening Skillet for any order over $170)
Williams Sonoma Thermo-Clad Stainless Steel Ovenware Sheet Pan
Xtrema Baking Dish (Xtrema Ceramic Cookware is offering Mamavation readers 15% off their products by using "mamavation" at checkout.)