I bet you thought I was talking about Jello from childhood, right? I'm not talking about the Jello that is on supermarket shelves that glows red and green with artificial food dyes and toxic ingredients. That Jello is right up there on the list of processed foods you should never feed your kids. What I am talking about is real jello made from gelatin – you know, the nutrient-dense superfood with health benefits.  You've trusted Mamavation to bring you topics like best & worst collagen & gelatin, safest cookware without PFAS, and best air fryers without PFAS, now join us for the 10 reasons why you should eat Jello (I mean collagen) every day!
Disclosure: This post was medically reviewed by Sondra Strand, RN, BSN, PHN. This post contains affiliate links. 
What Is Jello Really Made Of? Gelatin & Collagen
Before we get into all the reasons you should eat real Jello every day, let's do a quick refresher on what gelatin is. Gelatin is basically a cooked form of collagen which is made from cooking down bones and connective tissues. When mixed with water, the collagen (gelatin) creates a jelly-like substance. It doesn't have much of a flavor to it, so you can use it for all sorts of things from creating jiggly fruit juice treats to thickening your smoothies. (Just don't forget to ditch the artificial sweeteners and artificial food colorings!)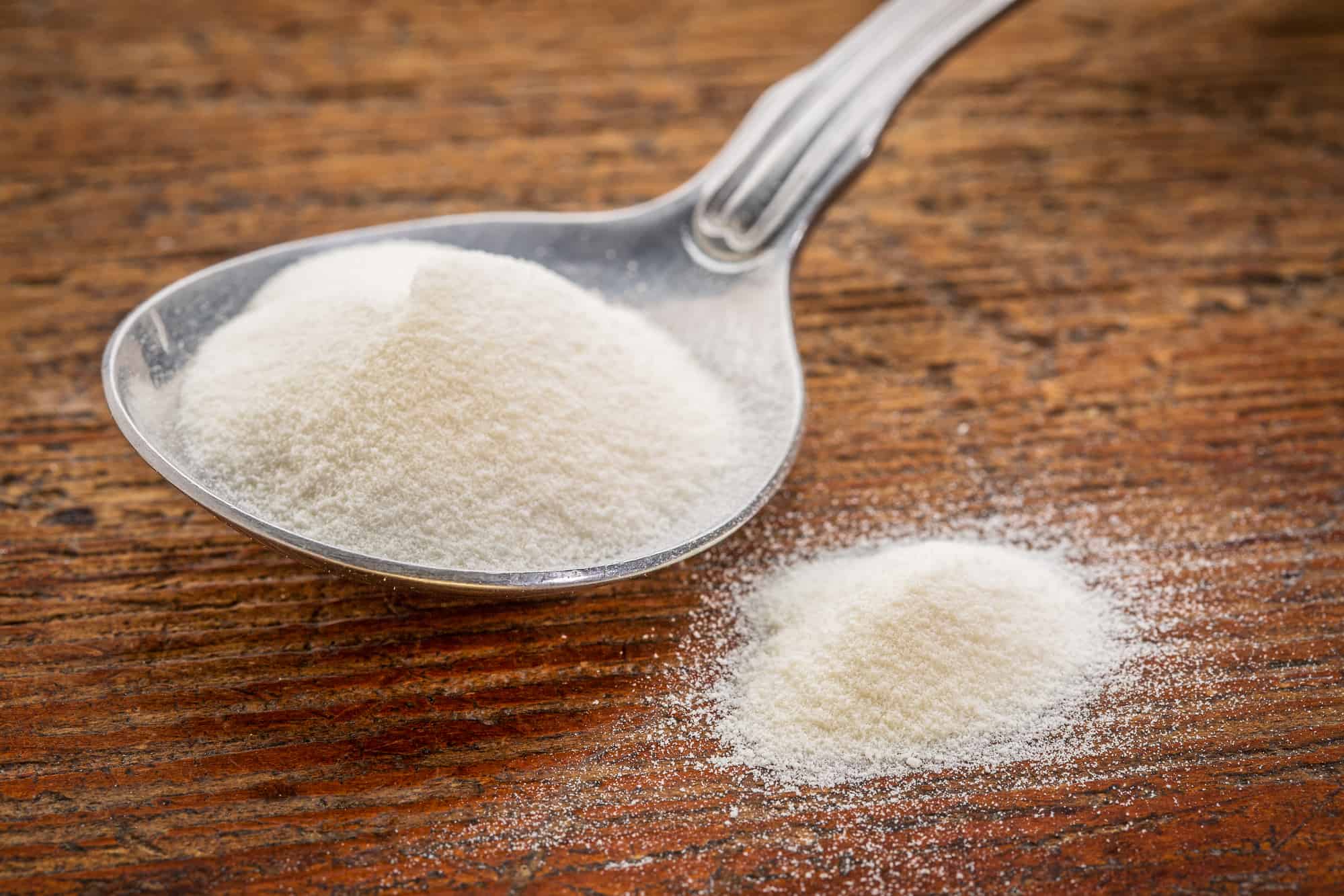 Top 10 Reasons Why You Should Eat Jello (I Mean Collagen) Everyday
The health benefits of gelatin are great. Move over jell-o hello tendons full of essential amino acids. Whether you have recipes of dessert, soups, sauces, or used with gelatin supplements, research shows enough benefits to add it to your everyday routines.
Skin & Hair Health: Increases the growth of new cells, but research only backs eating it. There hasn't been enough research to say that collagen skin products work at all. Your skin can't really absorb collagen. However, we can absorb collagen internally. And what better source of collagen than gelatin, which is just cooked collagen?! It certainly beats Botox!
Improves Gut Health: Glycine is the master at regulating inflammation in your stomach, small intestine and GI tract as it is an anti-inflammatory agent, can modulate the gut flora and protect against pathogens, and protects your gut from freezing. It also helps fortify the gut lining. Gelatin also contains glutamic acid, another amino acid that can help to prevent a leaky gut.
Bone & joint health: Taking collagen & vitamin C together can help with bone health , osteoarthritis, & osteoporosis. You might not be too worried about your joints now, but unless you want to end up like your great aunt Martha with debilitating arthritis, you're going to want to make sure your joints are getting enough nutrients. We need the amino acids proline and glycine to produce new cartilage for our joints. Guess what gelatin contains. Yep – proline and glycine! Also, you need calcium for healthy bones – but did you know that your bones are mostly made up of collagen? About 90%-95% collagen to be precise. Gelatin is just cooked collagen and a form that your body can easy absorb. I guess it shouldn't be surprising that something made from cooked bones is going to be good for your bones and help with joint pain.
Weight loss: Can help you feel fuller so you eat less. Aside from being low in calories, collagen is good for weight loss in other ways. The main way is that it helps weight loss is by regulating blood sugar.
Improves mood & brain functions: Glycine inside collagen and gelatin has been reported to improve mood, depression, and help with psychotic symptoms, like Schizophrenia. Feeling stressed? As a mom of 3 kids, I know what it means to be frazzled sometimes. Gelatin contains glycine, which is one of the body's two calming neurotransmitters (the other is GABA). Glycine also gets converted into the neurotransmitter serine which helps you focus, reduces stress, and improves memory.
Improves sleep: Glycine inside collagen and gelatin increases serotonin levels without increasing dopamine levels which helps maintain healthy circadian rhythms leading to better sleep.
Improve heart health: Collagen is extremely important when it comes to providing structure and shape for your arteries. It also can increase good cholesterol.
Improve blood sugar with people who have Type II Diabetes: Taking 3 to 5 grams of gelatin a day may help lower your HbA1C levels. Having healthier blood sugar levels leads to greater health.
Great source of protein: In just 2 tablespoons, there is 11 grams of protein. That's about 10% of your RDA! Gelatin isn't a complete protein because it lacks some amino acids, so you won't want to use it for post-workout recovery, but it definitely can help you get much-needed protein in your diet.
Saves Money on Fancy Shampoos: Because collagen helps improves hair growth and the look of your skin, you'll be saving on expensive shampoos. So instead of spending tons of cash on fancy shampoos full of  harsh chemicals which strip your hair of natural oils. Try eating collagen every day. Hair grows in a sheath (follicle) which is made up of collagen.  By eating gelatin, you improve your hair follicle health, which means stronger and thicker hair.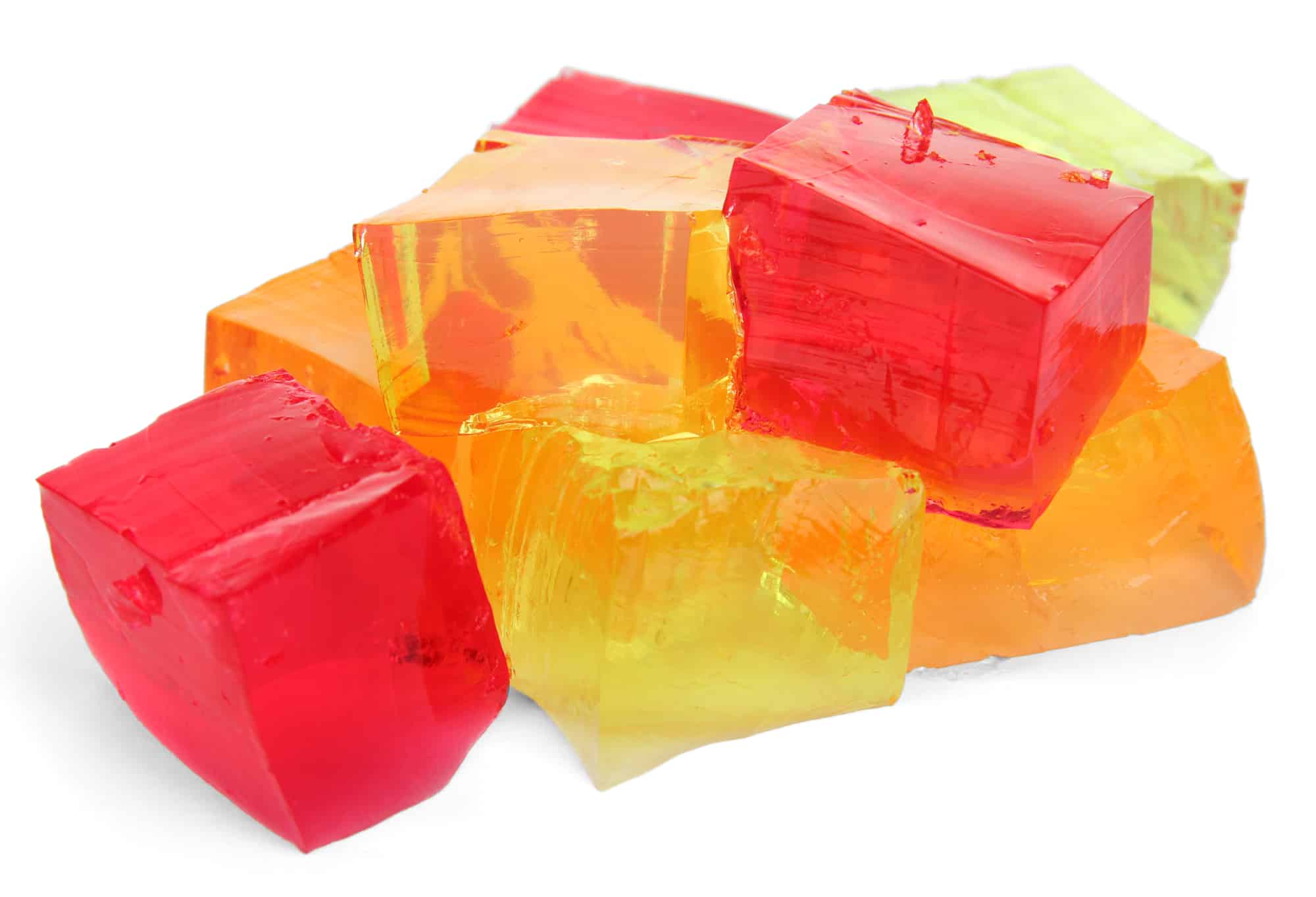 How to Choose a Good Collagen Brand
If you are interested in trying collagen, it's important to choose your manufacturers wisely. They are offered as powder, gel, cream, or in things like gummy candies. Everything ranges in quality, so pay attention to the following:
Sourcing: Search for companies that get their bones and tissues from grassfed, pastured, cage-free, free-range, and antibiotic-free sources.
Junk: Avoid mixtures that combine collagen with probiotics, fiber, or other additives, which could interact with the collagen, change its efficacy or add more heavy metal contamination. Avoid all artificial flavors & colors as well.
Heavy Metals: Avoid brands with the highest Prop. 65 warning language "WARNING:  This product can expose you to a chemical known to the State of California to cause cancer and birth defects or other reproductive harm." (We think the lower one is fine)
Quality: When you have 10 grams of collagen, make sure at least 9 grams is protein and no fat or carbohydrates. It's also good to find one that is sugar-free. Better quality means easier on the digestive tract, which translates into less bloating & heartburn.
Mamavation's Investigation of Collagen & Gelatin Brands
Mamavation investigated over 40 different collagen and gelatin brands for quality. (We did not look at fish collagen because we are saving that for our upcoming seafood investigation.) Instead, we looked closely at whether the animals were pasture or grass-fed or were given antibiotics. Additionally, we looked closely at levels of lead contamination and contacted some customer service platforms to get information that they would normally give customers directly. We were a bit concerned by the degree to which some of these brands went to evade questions about the amount of lead in their products. And finally, we looked into processing as best we could.
We are showing you our top recommended brand first at the beginning and the end so it's not lost at the bottom.
MOST RECOMMENDED BRAND: Perfect Supplement's Hydrolyzed Collagen

We independently tested this brand for phthaltes at very low levels and it passed!
No Prop. 65 warning required. We checked their current labs.
Only collagen brand to have "Glyphosate Residue-Free" Certification from The Detox Project
Pasture raised cows & Grassfed certified
97% bioavailable
Disolves in hot or cold liquids
The only brand that offered all laboratory data openly

Perfect Supplements offers Mamavation Readers a Special Discount. Click here to redeem 10% off Hydrolyzed Collagen and Free Shipping on orders over $99. Use "Mamavation" at checkout.

Bad Brands of Collagen & Gelatin
These brands could be using animal sourcing from a Concentrated Animal Feeding Operation (CAFO), where animals are in cramped conditions. This makes them more likely to get sick, which later increases the need for more antibiotics. These cramped situations are also known as "factory farms" when discussed. Experts say that the increase of antibiotic use in animals is linked to a rise in antibiotic-resistant bacteria which is infecting millions of Americans every year. Brands that did not respond to our inquiries on social media about lead levels also went here.
Ancient Nutrition Multi-Collagen Peptides: tested for trace levels of mercury
Beachbody Collagen Peptides
BioSil Advanced Collagen Generator
Bulletproof Collagen Protein Chocolate: Has levels of lead and cadmium above what the State of California says is safe.
Correxiko Marine Collagen, Unflavored: has tested for trace amounts of mercury
Isopure Unflavored Collagen Peptides
Orgain Grassfed Pasture Raised Collagen Peptides: This brand tested for lead amounts above what the State of California says is safe. And also had trace amounts of mercury via labs mentioned.
Organixx Collagen: This brand tested for trace amounts of mercury via labs
Picnik Collagen Creamer
Perfect Keto Collagen Peptides
Modere Collagen Peptides
Reserveage Nutrition Collagen Replenish Powder: Tested for trace amounts of mercury
Vital Proteins Unflavored Collagen Peptides: This brand tested for trace amounts of mercury. After analyzing the California Attorney General's office we noticed that Vital Proteins has numerous 60-day notices from consumer & consumer groups to the Attorney General. These notices are a precursor to a lawsuit.
Vital Proteins Beef Gelatin Powder
Youtheory Collagen Advanced Formula Tablets:  has between 0.5 ug/day and 15 ug/day of lead per their prop. 65 warning (lower lead warning)

Better Brands of Collagen & Gelatin
These brands are paying more attention to animal welfare and avoiding the need to give them antibiotics by utilizing grassfed and pastured animals. They have improved conditions so antibiotics are not needed. However, they do have lead in amounts above the public health goal in California of 0.5 ug/day. Any brand that has above 0.5 ug/day would need a Prop.65 Warning. More on Prop.65 warnings on supplements here. Some brands tested very clean but were not grassfed. We linked up brands that were very clean via testing but didn't get the highest mark.
BioTrust Nutrition Ageless Multi-Collagen Protein: Played coy when it came to transparency. Sent me a long response and another and another. But after several attempts to evade my question, they finally admitted to having a Prop. 65 warning label warning you of reproductive toxins and carcinogens. That means they have over 15 ug/day of lead in their products.
BUBS Naturals Pasture-Raised Grassfed Collagen Peptides
Bulletproof Collagen Protein Unflavored: Has between 0.5 ug/day and 15 ug/day of lead per their prop. 65 warning. (lower level of lead) (Chocolate variety tested for high levels of cadmium)
Organika Unflavored Collagen Peptides: Does not sell in California so we can't assess their lead levels. They won't share labs with us either so we put them here.
Puori CP1 Pure Collagen Peptides: Does not claim to be grassfed, but tested very clean!
Garden of Life Unflavored Collagen Peptides with Probiotics: Says they do not need a prop. 65 warning sign, however their parent company, Nestle, had a Prop. 65 violation in 2017. We put them here because of added "junk" in their formulation because we could not find a simple collagen product.
MAV Nutrition Collagen Peptides & Probiotics: didn't make top spot because it contains more than just collagen, however, it tested very clean!
SkinnyFit Super Youth Multi Collagen with Peptides: does not claim to be grassfed but tested very clean!
Sports Research Collagen Peptides: does not claim to be grassfed but tested very clean!

Best Brands of Collagen & Gelatin
These brands are made from grassfed animals on pasture and raised without use of antibiotics. They also have below 0.5 ug/day of lead and require no Prop. 65 Warning for California. We have some extensive notes to read with some specific companies down here as well to pay attention to. We linked up the brands we had verified by seeing labs.