Two years ago, Mamavation partnered with The Detox Project certification program and tested organic protein powders. The results were so shocking the USDA got involved behind the scenes to investigate everything that happened. Then we went back two years later to test and have some good news to share!  You've trusted Mamavation to bring you topics like best non-toxic cookware without PFAs or nano-materials, best collagen without the heavy metals and junk, & best organic mattresses, now join us as we bring you the results of recent testing of Orgain's organic vegan protein powder.
Disclosure: this post contains affiliate links. Click here if you would like to donate to Mamavation for more testing of your favorite foods and consumer products.
In 2019 Mamavation Found High Levels of Glyphosate in Organic Pea Protein
On May 13, 2019 Mamavation unleashed shocking news about some organic vegan protein powder brands that were lab tested and found to have higher levels of glyphosate than conventional brands.
Orgain organic vegan pea-based protein powder turned to have the highest levels of glyphosate of any other brands we tested at that time, which was very disappointing because they were the top-selling brand on Amazon. The organic pea protein brands that we tested had more glyphosate in them than the conventional pea protein brands tested.
So we alerted our audience here as quickly as we could. As soon as we did, the USDA got involved in investigating behind the scenes, which we were very excited about. The testing also received national news coverage because "tainted organic" ingredients are a big problem to the confidence of organic eaters.
Orgain immediately responded by denying the validity of the labs on Facebook. However, Mamavation used a laboratory that was certified to test food products for glyphosate, and they run this test and other similar tests for other food brands all day long looking for pesticide residue. We actually ended up testing Orgain twice just to be sure, so we were pretty confident in what they found by the time it was released.
How Does Glyphosate Get Into Organic Pea Protein At Higher Levels Than Conventional?
To be honest, we aren't 100% sure, but we did investigate the issue and this is what we found. It's likely a combination of desiccation, processing, and lax organic regulations.
Desiccation is a farming practice where the farmer sprays glyphosate on his fields just before harvest to dry out the crop sooner so it can be harvested sooner. Because of the spraying of glyphosate being so close to the time that it's harvested, the levels of glyphosate will be higher in the food we eat. The Detox Project has consistently found contamination in products containing oats, wheat, some spices & legumes as they've been testing the food supply in the U.S. and Europe for the last 4 years.
When it comes to processing, the devil is a practice called "swapping out." This is where a manufacturer will "swap" an organic ingredient for a conventional ingredient at the factory or try to pass off conventional for organic in some way. This is another way for the level of glyphosate or other pesticides to be high in the final 'organic' product.
But at the end of the day, the lax regulations in the US really put the organic industry and consumers at a disadvantage. There's a history of fraud and abuse of the system that is well known. The American organic grain trade was infiltrated by eastern European cartels in 2017, who took advantage of the USDA's lax organic enforcement policies. According to a report produced by watchdog organization Cornucopia, the USDA fell victim to the European Union clamping down on organic inspections.
This shifted the weight of fraudulent organic shipments from former Soviet Bloc countries including Ukraine, Kazakhstan, Romania, and Russia to the United States and they passed inspections. Organic corn, soybeans, and other commodities were part of the shipments.
Most of these crops likely went to feeding organic animals, however, they also contaminated some of our dinner plates in processed foods. Could this be part of the reason why some organic brands are testing positive for glyphosate? Possibly. Millions of pounds of shipments of contaminated organic food is something the USDA needs to do something about.
In the case of organic pea protein, we were led to believe it was coming from certain processing houses in China. And at that time, China had all the manufacturing of organic pea protein. But there was a Canadian processing plant coming online soon that we had great hopes for. Of course, with 2020 becoming such a mess, we weren't sure what we would find this year when we tested.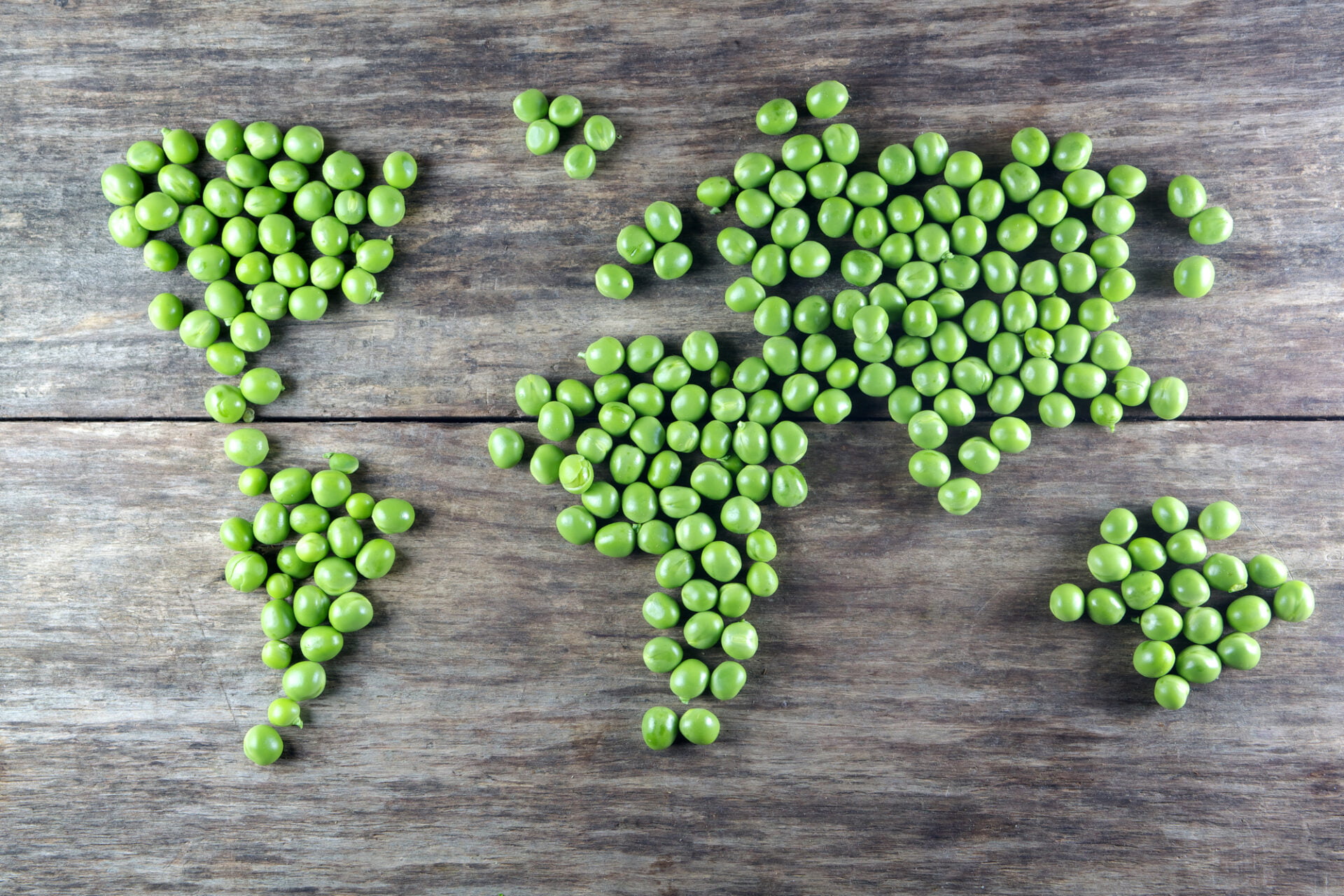 4 Reasons Why You Should Avoid Glyphosate
For most of you, this is a review, but here are 4 solid reasons why you want to avoid glyphosate, and better yet, just avoid Monsanto (recently acquired by Bayer) in your life as much as possible. Here's a refresher for you.

VICTORY: Mamavation Tests Orgain & Finds No Detectable Glyphosate in 2021!
So in late January in 2021, Mamavation purchased a tub of Orgain Organic Plant-Based Protein Powder, Vanilla Bean flavor, and sent it off to the lab to test for detectable glyphosate. We wanted to know if Orgain had addressed their issues with their supply chain.  The results we got back were very encouraging about how quickly consumers like YOU can make a difference!
The laboratory used LC-MS/MS (Liquid chromatography-tandem mass spectrometry) testing to look for glyphosate residue up to 10 parts per billion (ppb), which is the lowest they can test accurately.
Results of Glyphosate Testing:
Glyphosate Level of Qualification (meaning how low can tested) <0.010 parts per billion (ppb)
Results of Test: glyphosate non-detectable at 0.010 ppb, meaning they couldn't find glyphosate at the lowest level detectable!
What that means if you were part of Mamavation back when we released these findings in 2019, we want to thank you for what you did to spread the word–our pressure was successful in moving the needle on organic pea protein to protect consumers.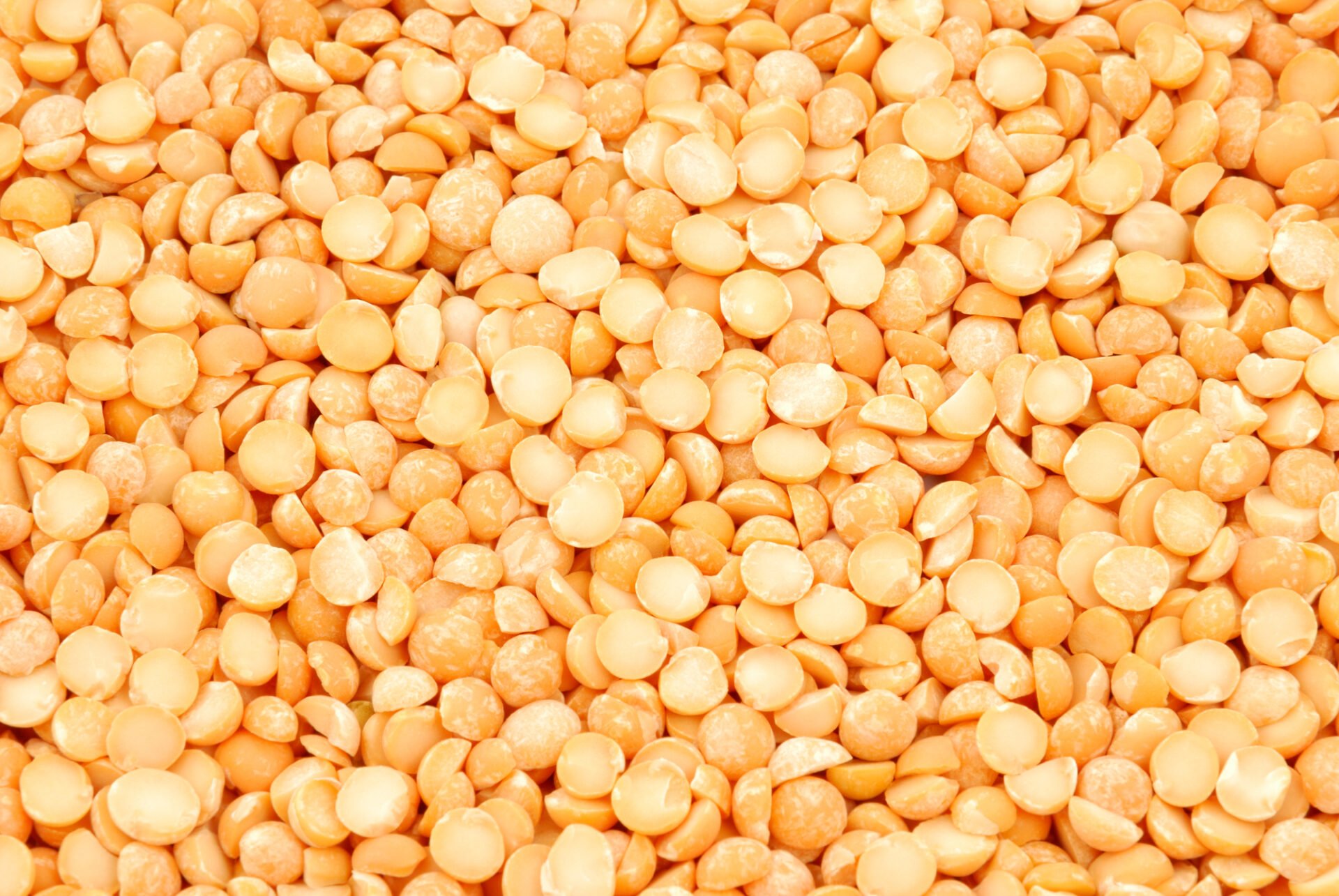 What About The Other Organic Pea Protein Brands That Tested High for Glyphosate?
Mamavation has plans to do more testing in the future. However, we haven't retested all the brands yet. So stay tuned and we recommend you join our newsletter list if you want to be updated on more lab results of food and consumer products. You'll also receive a free e-book on how to clean up your indoor air.
Vegan Brands Mamavation Recommends–Glyphosate Residue Free Certification from Detox Project
We partnered with The Detox Project when we did this initial testing because they know the most about glyphosate, where it's hiding, and certify the brands that are taking big strides to keep it out of their products.
The Glyphosate Residue Free certification proves with laboratory precision that the product you are about to purchase has levels of glyphosate below the detection level of 10ppb (parts per billion). To date, the certification has been widely used by food brands, and is now one of the fastest-growing certifications in the U.S., with over 40 brands and 900 products already carrying the seal.
So we would like to give a shout-out to all the vegan brands that send their products out 3x a year to get independently tested and certified glyphosate residue-free. This is a sample of some of those brands you can count on NOT to have any glyphosate residue in their ingredients.

Thrive Market "Glyphosate Free" Aisles Means You Can Give Monsanto the Finger As You Are Shopping…For Reals!
Thrive Market has recently created a way for you to flip off Monsanto directly by adopting the "Glyphosate Residue-Free" certification from The Detox Project permanently and allowing you to shop glyphosate free. It's an easy way for you to give Monsanto the finger in your everyday life.
So now you can easily browse through Thrive Market and see which products have this certification here. If you would like to start shopping online at Thrive Market, click here for 25% off and 2 months free membership!

About the Author
Leah Segedie is a consumer watchdog, author, entrepreneur, environmental activist, and mother of three boys. 
She wrote Green Enough: Eat Better, Live Cleaner, & Be Happier (All Without Driving Your Family Crazy!) in 2018. She's consistently been featured in the media for the past 15 years in media outlets like ABC, CBS, CNN, Yahoo, Chicago Tribune, USA Today, Reader's Digest, Ladies Home Journal, Shape Magazine, Fitness Magazine to name a few.  
Follow Mamavation on Pinterest, Facebook, Instagram, or Twitter or join the Mamavation Community Group. 
Did you like this post? Subscribe to our weekly newsletter and don't miss another investigation!