When you have a baby, you have to have a car seat–that's the law. Everyone is concerned about getting the car seat correctly secured in the car, but have you ever bothered to look into the chemicals used to create these car seats? We've discovered a slew of toxic chemicals, like fire retardants and perfluorinated chemicals, that are off-gassing into the air which can disrupt hormones. So what is a mom to do? You've trusted Mamavation to bring you topics like best & worst organic mattresses, best & worst collagen, & best & worst supplements for children, now join us as we bring to you the best non-toxic car seats of 2020 that are free from flame retardants for your little ones. UPDATE: Check out our latest 2022 Non-Toxic Car Seat Purchasing Guide here.
Fire Retardants in Car Seats: When Good Intentions Turn Toxic for Children
The idea that fire retardants are bad for infant car seats goes against common sense. Isn't fire bad and you want something that discourages the spread of fire? Of course, unless the chemicals you use are more problematic to human health than they are useful.
This is exactly the case with car seats–the chemicals are worse than the threat of fire in the long run. When it comes to fire retardants, even firemen are dissuading their use because of toxicity. When fire retardants burn, it can be incredibly toxic to them leading to industrywide cancer.
Flame retardants are especially problematic inside car seats because they are not strongly bound to the foams and fabrics and can easily migrate out of the car seat and build up in dust inside the car. Children and adults are then exposed by breathing and ingesting dust that is covered with fire retardants.
Over the past decade, most companies have abandoned fire retardants like PBDEs and chlorinated tris based on it's health concerns. However, most brands have replaced them with substitute chemicals that are also problematic.
Fire Retardants are Used When Car Seat Designers Cut Corners, Use Cheap Ingredients & Are Simply Lazy
So why are so many brands using fire retardants inside their car seats? Well, today it's all about laziness and saving money.
They are not redesigning the car seats to pass the flammability requirements mandated by law and instead are relying on dangerous chemicals instead. In the early 1970s, the National Highway Traffic Safety Administration mandated that children's car seats pass flammability requirements. That became a huge boom to the fire retardant industry even though the health effects of fire retardants have been well established through research.
The good car seats are ones that have redesigned the style to still pass all the requirements without exposing your child to dangerous fire retardants. And these are the brands we believe you should be purchasing instead to protect your children.
Health Problems Linked With Fire Retardants
Flame retardants are linked to numerous health problems. A handful of flame retardant chemicals including polybrominated diphenyl ether (PBDE) and chlorinated flame retardants (CFR) have been linked to dangerous health effects like endocrine disruption, decreased fertility, immune suppression, altered sexual development, cancer, delayed brain development, lower IQ, and behavioral problems in humans.
The dangers of flame retardants are so obvious that in November 2010, 145 scientists issued a joint statement documenting the health hazards of brominated and chlorinated flame retardant chemicals. Most fire retardants are bioaccumulative, which means they build up in our bodies and the environment, and that makes them difficult to detox out of the body. Any chemical that bioaccumulates should be avoided around children.
One thing to note is phosphorus-based fire retardants are not as bioaccumulative, and thus eliminated by the body quicker. However, Triphenyl phosphate (TPHP) is one example of a widespread phosphorus-based fire retardant that is eliminated from the body quicker but it's also bioaccumulating inside breast tissue and exhibits hormonal and developmental toxicity.
Historically, the fire retardants used in children's car seats included mutagens, hormone disruptors, and developmental toxins. But over the past decade, companies have abandoned them and have substituted to phosphorus-based fire retardants and brominated fire retardants. These include chemicals like triphenyl phosphate, which are endocrine-disrupting chemicals linked to metabolic syndrome. Independent scientists are very concerned about these replacements saying that not enough studies have been done to prove their safety and expose infants to. And the studies that have come out are already concerning.

The Ecology Center Report on Car Seats & Fire Retardants
Researchers from Indiana University conducted an analysis of over 300 components of 18 children's car seats using HD-XRF and FTIR, then used mass spectrometry and published their work in scientific journal Environmental Science & Technology Letters. In total, they tested 36 fabric and foam samples from 18 different car seats sold in the United States, Canada, and China between January 2017 and February 2018. The brands evaluated were Baby Trend, Britax, Chicco, Clek, Cosco, Eddie Bauer, Evenflo, Graco, Maxi-Cosi, Nuna, Safety 1st and UPPAbaby.  In addition, they also tested the seats for fabric treatments likely containing per- and polyfluoroalkyl substances (PFAS), which are linked to low sperm count, small penis size and thyroid conditions. The outcome was very concerning.
34 out of 36 car seats tested for high levels of dangerous flame retardants
83% of seat components studied still contain fire retardants that may be hazardous
4 samples contained decabromodiphenyl ethanes (DBDPEs), which has been linked to thyroid issues, oxidative stress and hormone imbalance.
3 out of 4 car seats contained polybrominated diphenyl ethers in low levels
9 of 18 seats had levels of fluorine at levels suggesting PFAS were intentionally added to the fabric
Levels of fire retardants were quantitatively measured in many of the car seat samples and some had at least 4% by weight
Sensitive mass spectrometric analyses also found a surprising variety of legacy fire retardants at trace levels. Several PBDEs (polybrominated diphenyl ethers, phased out of production in the U.S. by 2013) were
measured in 75% of the samples at single-digit or sub-parts per million levels, including BDE-28, -47, -49, and others.
Other brominated fire retardants were found at trace levels as well including hexabromobenzene and 2,3-dibromopropyl 2,4,6-tribromophenyl ether.
Chlorinated tris, TDCIPP, was also measured in 20% of the samples at sub-ppm levels.

What Do You Do If You Can't Afford to Purchase a Non-Toxic Car Seat?
With all the expenses you have with your child, you may say to us that you simply can't afford to get a new one and we get it! So here are some things you can do if you can't purchase a non-toxic car seat.
Fire retardants connect to the dust in your car like a magnet and are breathed in by children, therefore make sure your car stays dust-free. Yes, that means wiping down all surfaces and vacuuming often. (But don't use chemical cleaners. You can find better ones here.)
Open the windows and let the outside air inside the car as you are taking off. Circulating the air gives the dust and junk a place to go. And don't be afraid to open the windows more often. Ironically the air inside your car is always more polluted than the air outside the car even with the car fumes. (Mostly because of those fire retardants and PFAS chemicals)
Keep the car seat covered in the hot sun. Heat speeds up the breaking down of chemicals and releasing them into the air so keeping your car seat covered when it's hot outside will just make it a bit less difficult to escape.

The List of Good & Bad Car Seat Brands to Purchase
Thanks to the Ecology Center, we now know which brands to recommend because they've been tested or independently evaluated. The list created this year builds on what they did last year. It's very concerning that children are exposed to such dangerous chemicals at such an early phase in their life when their hormones are so vulnerable. Here is the list of which brands are looking out for your family and which ones are ignoring the dangers behind fire retardants.
The Bad Guys to Avoid
These brands contain chemicals that are incredibly problematic to the health of newborns. They contain phosphorus-based flame retardants and bromide in at least two components. Highlighted & * means they contain fluorinated chemicals. Not all car seats out there were tested, so if your brand is not part of this and they were found to have another product containing fire retardants, we would advise you to exercise caution.
Baby Trend – EZ Flex-LOC – Infant – Morning Mist*
Chicco – KeyFit 30 – Infant – Regatta*
Eddie Bauer – XRS 65 – Convertible – Viewpoint
Evenflo – Nurture – Infant – Blake*
Evenflo – SureRide DLX – Convertible – Paxton*
Graco – Contender 65 – Convertible – Piedmont
Graco – SnugRide Click Connect 30 – Infant – Kyte*
Nuna – Pipa – Infant – Graphite*

The Better Brands to Still be Concerned About
These brands are better. They contain phosphorus-based flame retardants and bromide in at least one component. Highlighted & * means they contain fluorinated chemicals.
Britax – Roundabout G4.1 – Convertible – Luna*
Clek – Foonf – Convertible – Thunder*
Maxi-Cosi – Micro 30 – Infant – Bright Rose*
Safety 1st – Grow and Glow 3-in-1 – Convertible – Shadow
UPPAbaby Mesa – Infant – Taylor
The Best Brands Keeping Baby Safe From Harmful Chemicals
These car seats do not contain flame retardants or fluorinated chemicals. In order to pass inspection for safety, they have redesigned the car seats to resist catching instead.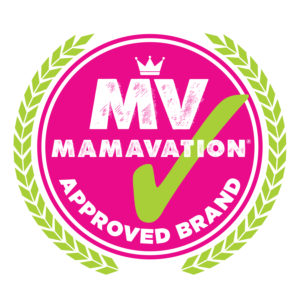 Infant Seats
Convertible Car Seats
Convertible All in One Car Seats
Booster Seat