It's more important than ever to choose the best prenatal vitamin when you are pregnant. Getting enough folic acid during pregnancy is imperative to reduce the risk of autism says a new study. But there's a problem–Mamavation found widespread phthalate contamination within the prenatal supplement industry. So which brand of prenatals are the safest and deliver what you need?  You've trusted Mamavation to bring you topics like best & worst probiotics, best & worst children's supplements, & best & worst sunscreens, now join us as we explore prenatal vitamins and look at lab results of 30+ brands for heavy metals, pesticides, phthalates & bisphenols. Whether your prenatal vitamins come in capsules, pills, tablets, or powder, the most important part is to ensure they have inside them what they say they have and they do not contain contaminants.
Disclosure: this post contains affiliate links.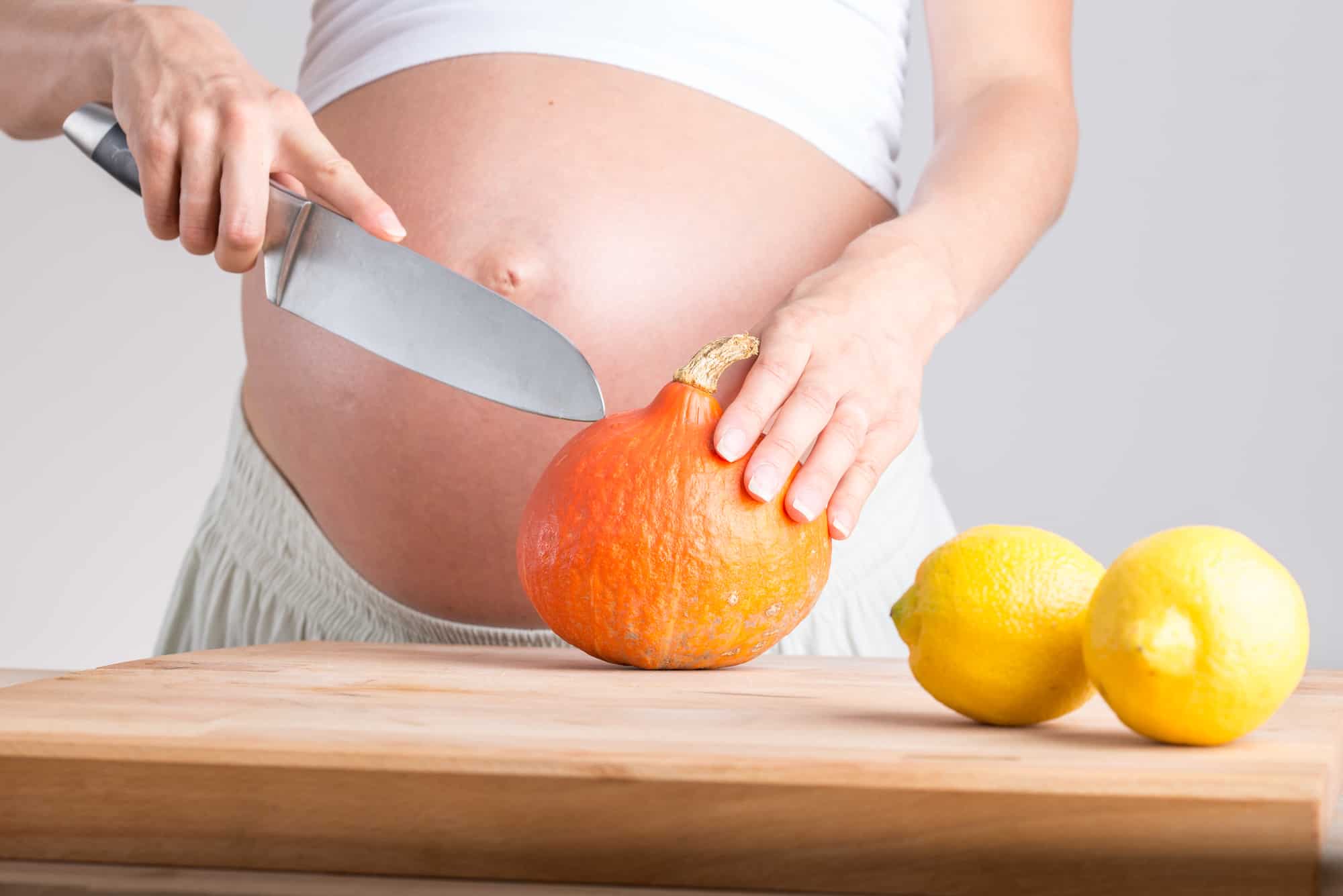 New Study: Prenatal Folate Protects Babies from Autism
A study recently published in Environmental Health Perspectives stressed the importance of folic acid supplementation during pregnancy. In a recent study in Canada found the following:
Mothers who had taken the recommended dose of folic acid during their first trimester were less likely to have children with autism traits.
Children who were exposed to higher levels of phthalates during gestation, and who were not given the recommended dose of folic acid were more likely to develop autism traits.
This does not prove that phthalates cause autism spectrum disorder, but it does add to a growing body of evidence that prenatal exposure to phthalates may impair social development. It also stresses the importance of taking a folic acid supplement when pregnant. A deficiency in folic acid would not be recommended by the American College of Obstetricians either. So whether your prenatals are gummy vitamins or capsules, make sure they have enough folate or folic acid.
Phthalates Are Becoming a Big Problem
Phthalates are widely used in plastics, personal care products, pharmaceuticals, food packaging, and medical devices. Phthalates have previously been linked to changes in gene expression and DNA function, which is another pathway for the chemicals to impact children's brains.
A 2009 study of 4,779 children found that those who lived in homes with polyvinyl chloride (PVC) flooring, a source of phthalates, were more likely to be diagnosed with autism.
A 2010 study found links between higher levels of certain phthalate metabolites during mothers' third trimester and autism traits in 137 children ages 7 to 9.
A 2015 study found levels of two common phthalates (as well as another endocrine-disrupting chemical, BPA) were significantly higher in children who had autism compared to children who did not.
In addition to autism, prenatal exposure to phthalates has been linked to side effects like premature breast development in young girls, obesity, and behavior changes in boys. Bottom line: phthalates should be avoided as much as possible when pregnant.
A 2004 study linked several phthalates [including diethyl phthalate (DEP), DBP, and DEHP] in with premature breast development in young girls.
A 2007 study found that higher levels of phthalates was associated with increased waist circumference and insulin resistance, which would make it an obesogen
A 2010 study found boys who are exposed to higher levels of phthalates may show less masculine behavior (measured by playing with trucks and play fighting) than boys who are exposed to lower levels.

How to Avoid Phthalates During Pregnancy
I have some bad news for you. You can't completely avoid phthalates. It's a ubiquitous chemical inside things you use every day. Here are some examples of how phthalates can get inside your bloodstream through dermal contact or inhalation.
Anything with "fragrance" like perfume, hair spray, potpourri, candles, deodorant, shampoo, lotion, sunscreen, air fresheners, those damn plug-ins, etc.
Laundry detergent, i.e. the scent of your clothes
"Fragrance" inside cleaners when you enter the room
Dairy products, meats & cheeses, especially powdered cheese
Carpeting, vinyl flooring, the coating of wires & cables
Vinyl shower curtains
Vinyl raincoats
Plastic toys
Dermal exposure from car: steering wheel, dashboard & gearshift.
Inhalation exposure from car: that "new car smell"
Medical equipment like IV drip bags & soft tubing
Plastic sex toys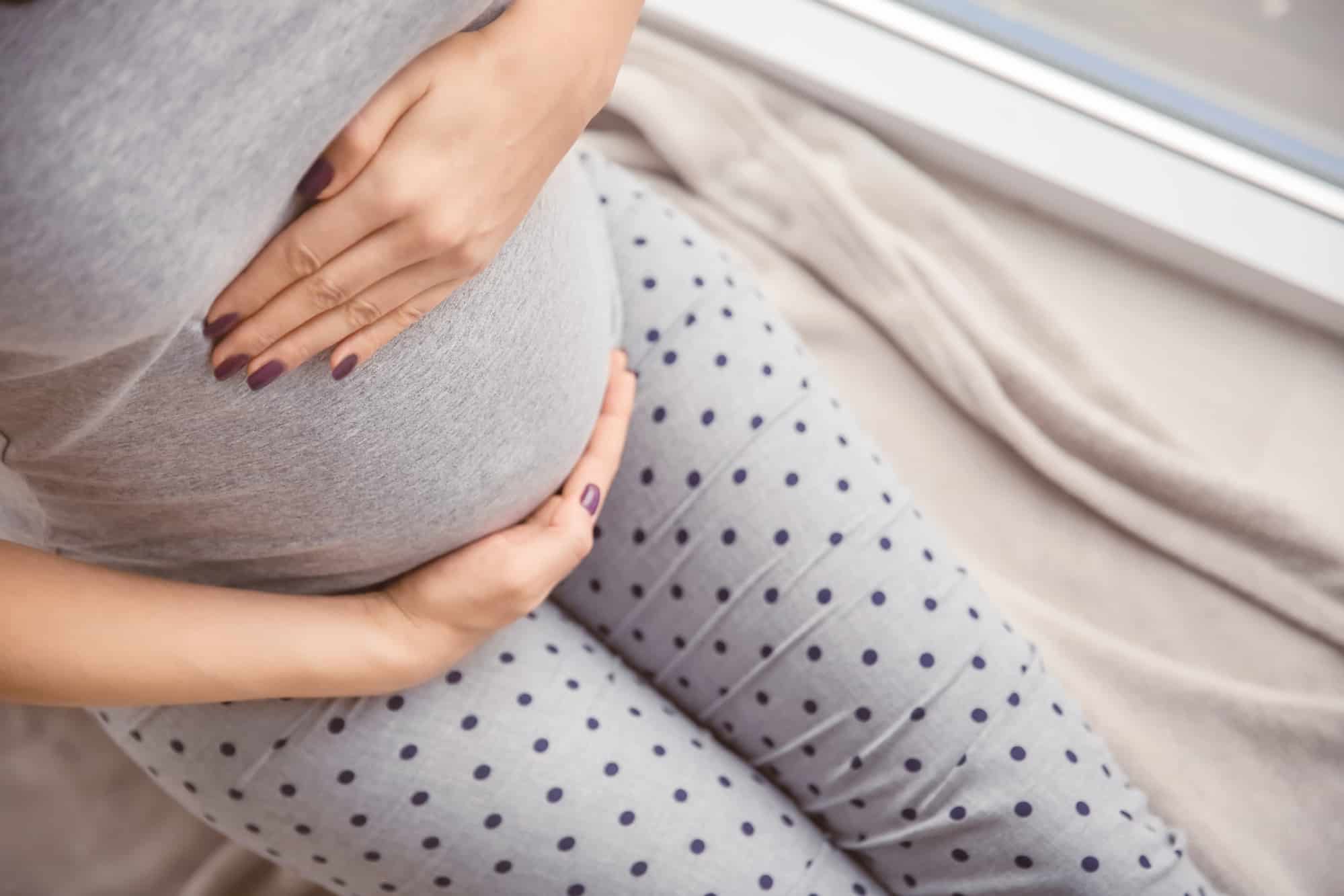 This is quite a list, but instead of tackling everything. Just take it a little bit at a time. Mamavation has created content to support you in your hopes of lessening the amount of phthalates you are exposed to. We also have support for anyone who needs it in our Facebook group here.
Cook your food at home from scratch. Eating out increases the amount of phthalates in your body likely because of the ways its packaged, stored and served.
Switch to low-fat dairy products and avoid anything with powdered cheese. Phthalates concentrate in animal fat, so cutting down on dairy fat will cut down on phthalate concentration.
Crack the code or just avoid plastic! When drinking or eating out of plastic containers, avoid #3 and #7 plastics. (Note: #7 category is the catchall category so it will have really good and really bad plastics in there.) But the easiest thing to do is just avoid plastic completely.
Eat organic food! Phthalates are used in pesticides and are also found in biosolids (aka sewage sludge), which comes from a treatment plant and used in conventional agriculture.
Switch up your personal care products to avoid phthalates in synthetic fragrance. Mamavation has investigated most personal care products for you to help!
Switch to natural cleaning products without synthetic fragrances. Here's an investigation of Mamavation's All-Purpose Cleaners
Switch to non-toxic laundry detergent so you aren't inhaling synthetic fragrance all day and being exposed to other chemicals through dermal contact. Here's Mamavation's  Laundry Detergent investigation.
Opt for sustainably sourced wood or stone flooring. Avoid PVC flooring and carpeting if you have the chance to remodel. (And check out our organic mattress investigation!)
Avoid plastic toys for children when they are still of the age to stick things in their mouth
Purchase a used car to avoid years of off-gassing mystery fragrances. Seriously, you don't need a brand new car. (And if you need ideas for fire retardant-free car seats we can help!)
Get a good water filter. Depending on where you live, phthalates may not be the most problematic thing in your water, but regardless check out Mamavation's Investigation of water filters.
Adding More to Prenatal Vitamins–Latest Recommendations
Folic acid has always been recommended as a way to prevent neural tube defects and other birth defects and iron is recommended to prevent anemia, which is a condition in which blood has a low number of healthy red blood cells. But choline and iodine was recently added and folic acid amounts were made clearer.
150 mcg of iodine: American Thyroid Association (ATA) recently published a statement saying women should take a daily multivitamin containing 150 μg of iodine during prepregnancy, pregnancy, and lactation to protect the thyroid
200-600 mcg of choline: American Medical Association (AMA) recently recommended choline because it helps baby's brain and spinal cord develop properly
400-800 mcg of folic acid: Proper amounts of folic acid are imperative to get right. Folic acid protects the baby from neural tube defects, but too much could be linked to autism. Talk to your doctor about what amount is right for you.
These amounts are recommended by health professionals as a range, but please talk to your doctor before purchasing any prenatal vitamins. More recommendations and our investigation of prenatal vitamins are to come!
The Basics of Vitamins and Minerals In Prenatal Vitamins
In a world where more is always better, this is NOT the case with vitamins. Overdosing on vitamins can lead to major health problems – including death in both mother and baby.
We have compiled a list of vitamins and their current Recommended Daily Allowances (RDI) and their Upper Limit (UL). ND means that there is no determined amount.
| | | |
| --- | --- | --- |
| Vitamin Name | RDI | UL |
| | | |
| Vitamin A | 770 mcg | 3,000 mcg |
| Vitamin C | 85 mcg | 2,0000 mcg |
| Vitamin D | 15 mcg | 100 mcg |
| Vitamin E | 15 mg | 1,000 mcg |
| Vitamin K | ND | ND |
| Thiamin | 1.4 mg | ND |
| Riboflavin | 1.4 mg | ND |
| Niacin | 18 mg | 35 mg |
| Vitamin B6 | 1.9 mg | 100 mg |
| Folate | 400 mcg | 800 mcg |
| Vitamin B12 | ND | ND |
| Pantothenic acid | ND | ND |
| Biotin | ND | ND |
| Choline | 200 – 600 mcg | ND |
| Iodine | 150 mcg | ND |
And the elements and their RDI, ULs, and ND Levels:
| | | |
| --- | --- | --- |
| Element Name | RDI | UL |
| | | |
| Boron | ND | 20 mg |
| Calcium | 1,000 mcg | 2,500 mcg |
| Chromium | ND | ND |
| Copper | 1,000 mg | 10,000 mg |
| Fluoride | ND | 10 mg |
| Iodine | 220 mcg | 1,000 mcg |
| Iron | 27 mg | 45 mg |
| Magnesium | 350 mg | 350 mg |
| Manganese | ND | 11 mg |
| Molybdenum | 50 mcg | 2,000 mcg |
| Phosphorous | 70 mg | 3,500 mg |
| Selenium | 60 mcg | 400 mcg |
| Zinc | 11 mg | 40 mg |
| Chloride | ND | 3.6 g/dl |
| Potassium | 4,000 mg | ND |
| Silicon | ND | ND |
| Vandium | ND | ND |
| Nickel | ND | 1 |

Select Methyl Folate Instead of Folic Acid In Case You Have Common MTHFR Gene Mutation
If you have the very common MTHFR gene mutation, you'll need to avoid folic acid and opt instead for methyl folate. To find out, it's pricy. Your other option is to just opt for methyl folate anyways and we did that for you in our investigation below.
One gene in particular that can impact health outcomes in children is called MTHFR gene mutation. People who suffer from this gene mutation MUST be given L-methylfolate as a vitamin instead of folic acid. They have the inability to process folic acid into L-methylfolate and also have trouble producing serotonin, dopamine, and norepinephrine, which can impact mood. In order to process folic acid in the body, it requires the presence of a specific enzyme named dihydrofolate reductase. Many people have less of this enzyme.
If you would really like to get tested, here are some resources:
MTHFR.com $150 (direct reporting)
23&Me $199 (you'll need to download "raw data")
Ancestry.com $89 (you'll need to download "raw data")
Another route is getting your testing done at 23&Me or Ancestry.com and downloading the "raw data" and then uploading it to another platform. Here's information on how to pull out your raw data from 23&Me. Once you have your raw data, upload it here for methylation analysis and interpretation:

Foods to Eat That Contain Folate, Iodine & Choline
Since medical professionals are recommending folic acid, iodine & chlorine when pregnant, we thought we'd include a list of foods you can eat to increase your nutrients without supplementation if desired. In other words, if you want to focus on nutrition during your pregnancy, here's what to eat:
Beef liver: (folate & choline) 3-ounce (85-gram) serving of cooked beef liver packs = 212 mcg of folate, 1 slice (2.4 ounces or 68 grams) = 290 mg choline
Chicken liver: (choline) 1 slice (2.4 ounces or 68 grams) = 222 mg choline
Eggs: (folate, iodine & choline) one large egg = 22 mcg of folate, 24 mcg iodine & 113 mg choline
Seaweed: (iodine) kombu kelp = 2,984 mcg of iodine per seaweed sheet iodine
Cod: (iodine & choline) 3 oz (85 grams) of cod = 63–99 mcg iodine & 248 mg choline
Salmon: (choline) A 3.9-ounce (110-gram) fillet = 62.7 mg
Tuna: (iodine) 3 ounces = 17 mcg iodine (Look for low mercury brands in pouches not cans. We recommend this brand in bulk here.)
Shrimp: (iodine) 3 oz of shrimp = 35 mcg iodine
Dairy: (iodine) between 88-168 mcg iodine = 1 cup (8 ounces) of milk, one cup of cottage cheese = 65 mcg iodine, & one ounce of cheddar cheese = 12 mcg iodine
Broccoli: (folate & choline) one cup (91 grams) of raw broccoli  = 57 mcg of folate or A 1/2 cup (118 ml) = 31.3 mg choline
Legumes: (folate) one cup (177 grams) of cooked kidney beans = 131 mcg of folate, one cup (198 grams) of cooked lentils = 358 mcg of folate
Nuts & seeds: (folate) One ounce (28 grams) of walnuts = 28 mcg of folate
Lima beans: (iodine) 1 cup of cooked lima bean = 16 mcg iodine
Wheat germ: (folate) one ounce (28 grams) of wheat germ = 78.7 mcg of folate
Iodized salt: (iodine) 1/4 teaspoon = 71 mcg iodine
Beets: (folate) single cup (136 grams) of raw beets = 148 mcg of folate
Asparagus: (folate) half-cup (90-gram) serving of cooked asparagus = about 134 mcg of folate
Avocado: (folate) One-half of a raw avocado = 82 mcg of folate
Leafy green vegetables: (folate) One cup (30 grams) of raw spinach = 58.2 mcg folate
Citrus fruits: (folate) one large orange = 55 mcg of folate
Brussel sprouts: (folate) half-cup (78-gram) serving of cooked Brussels sprouts = 47 mcg of folate
Papaya: (folate) One cup (140 grams) of raw papaya = 53 mcg of folate
Banana: (folate) medium banana = 23.6 mcg of folate
Cauliflower: (choline)A 1/2 cup (118 ml) = 24.2 mg choline
Prunes: (iodine) 5 dried prunes = 13 mcg iodine

The Really Bad News About Prenatal Vitamins: Phthalates
We were disappointed to find out that most prenatal vitamins were found to have phthalates at varying levels. Phthalates are plasticizer chemicals that have been linked to obesity, hyperactivity in children, infertility in men, and certain cancers. They are ubiquitous chemicals that most of us are expected to have inside our bodies from food & other consumer product exposures. However, this isn't an ideal chemical to have in prenatal vitamins.
However, it's also very clear that taking a supplement with folic acid protects the baby during pregnancy from birth defects and autism. Therefore, we believe you should still take a prenatal vitamin during pregnancy, but one that has the lowest levels of hormone-disrupting contaminants. You'll be able to find a good prenatal below in our investigation.
Mamavation Investigation on Prenatal Supplements–Who's Bad, Better & Best?
Mamavation looked at over 50 products from 30+ brands and assessed each one. We ranked prenatal formulas based on third-party testing lab reports of pesticides, phthalates, and other contaminants. We also sorted through brands with preservatives and artificial colors as ingredients.
Access to this investigation is for our Mamavation Facebook Group only. If you would like access to our private Facebook group, please request access here and fill out the questionnaire. We are looking forward to getting to know you better in our community group.